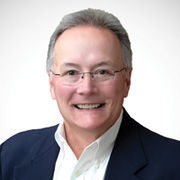 I keep a list of tech-related topics that might be interesting to write about, but not every topic has enough substance for an entire column. Periodically, I serve some of them up here, like a bowl of salmagundi, a dish that includes everything from meat and onions to eggs and anchovies. Here are the ingredients in this month's offering. I hope you enjoy it!
Signal. This app offers completely secure messaging. There are many messaging applications. First, the granddaddy of them all, Short Message Service (SMS), or what most people think of as texting. It uses the cellular telephone system infrastructure. Competitive services based on Internet Protocol (IP) have followed, including: Twitter, iMessenger (Apple), Messenger (Facebook), WhatsApp (also Facebook), and a host of others.
Unfortunately, none of these applications were built to ensure the secure transmission of messages, video, and files. Signal (signal.org) provides end-to-end encryption between two users using their app. It's not alone in this marketplace, with others messaging apps adding end-to-end encryption, but it's probably the best app for most users who want secure messaging.
Do Not Disturb. This software detects tampering with your Apple laptop.
This is a fairly simple piece of software: it detects "lid open" events provided by the Mac's OSX operating system, and optionally notifies you via an app on your phone. It's a security truism that if your device isn't physically secure, worrying about the software on it is a moot point.
Do Not Disturb won't prevent physical access to your laptop, but it can be configured to do several things, in addition to logging the event, when the lid is opened. For example, it can: display a local alert; send a remote alert to another Apple device; execute a specified action (i.e. run a script, etc.); and monitor for interesting events, such as a USB key being inserted into the laptop. It's a clever idea, which is useful if you leave your Macbook unattended where others can touch it (as long as you close the lid when you do).
The remote app allows you to take a picture using the webcam, or shut down the Mac completely (turning it on again will require the user's password). Free download at objective-see.com.
USB Condom. This offers secure USB charging. You probably don't think twice about plugging in a USB cable to charge your device. The problem is that a USB cable contains both power *and* data signals. That means it's possible (albeit unlikely) for bad guys to access the information on your device without your knowledge, much like those skimmers bad guys install on ATMs and gas pumps to steal credit car information.
The Original USB Condom is a simple piece of hardware: it's a little circuit board with a USB socket on one end (for your cable) and a USB plug on the other (for the charging port). The board ensures that only power signals pass between the charging port and your device.
You can buy one for $6.99 at syncstop.com. Of course, the whimsical name and exposed circuit board might not appeal to everyone. Mundane folk can obtain a slick, white, plastic-enclosed version of the device, called the SyncStop, for $12.99 on the same website.
This only applies to plugging into a public USB charging port, and frankly, I'm not worried enough about it to spend $7, especially since, while possible, no instances have been reported "in the wild." But I loved the name when I read about it.
Heather Cox Richardson. She provides a history behind today's politics. I highly recommend her "Letters from an America" daily email, which is free. Sign up for it at heathercoxrichardson.substack.com. Richardson is a professor of history at Boston College, and has six books to her credit. She also does two hour-long sessions a week on Facebook, one taking questions about history and current politics, and one covering the subject matter of her latest book, How the South Won the Civil War: Oligarchy, Democracy, and the Continuing Fight for the Soul of America. Richardson makes history lectures interesting.
Snap Camera. Zoom meetings can be just as boring as in-person meetings, but Snap Camera makes Zoom-ing more fun. The easiest way to make Zoom more fun is to use one of their virtual backgrounds (both still and moving images), or to add a still image of your own (search "best zoom virtual backgrounds" for some ideas). But if you want to attend meetings as a virtual potato, then Snap Camera (snapcamera.snapchat.com) is the answer. Snap Camera allows you to apply a "lens" to the output of your web camera to, er, augment your on-screen appearance. If you have a relaxed company culture, it's a great way to add some fun to Zoom meetings.
On a final note, if you've got a spare minute while sheltering in place, please send your technology-related question to mduffy@northbaybiz.com. I promise a prompt answer, and you'll get credit if I use it in a column.
Michael E. Duffy is a senior software engineer for Atlanta-based mobile gaming company Global Worldwide (globalworldwide.com), who lives in Sonoma County. He has been writing about technology and business for Northbay biz since 2001.