Eight minutes and 46 seconds. These numbers are synonymous with the death of George Floyd at the hand—or the knee—of the Minneapolis Police Department. They are akin to digits on an alarm clock, awakening the movement that followed, rallying a nation to demand major police reforms and systemic change.
For many minorities in the country, the injustice inflicted by those sworn to "serve and protect" has been a nightmare endured by multiple generations. However, today, a new generation has risen with a new dream: a world without police brutality, and for some, a world without police altogether. What that world looks like, and how we might get there, depends on whom you ask.
Change in the North Bay
In Marin County, protests were directed at the racial divide of the county and the budget of the sheriff's office. Despite its proximity to the diversity of San Francisco, Marin County is 80 percent white; the majority of its Black and Latino populations are racially concentrated in Marin City and the Canal District in San Rafael. The geographical segregation plays a role in these minority communities suffering in the areas of education, income, standard-of-living and an increased police presence.
Protesters rallied against a proposed $3.2 million budget increase for the sheriff's office, a figure that would have set the budget at $76 million. In response, Marin County supervisors approved a $1.7 million budget cut to the sheriff's office for its 2020-21 fiscal year.
In early June, the Napa City Council unanimously voted to join My Brother's Keeper Alliance—a nationwide initiative, established in the Obama Administration, focused on providing safe and supportive communities for males of color. The predominately white city, which employs a Black chief of police, plans to further review its use-of-force policies. Aside from those steps, little else has been done.
Sonoma County appears to be the maelstrom of change in the North Bay. After several days of dialogue with community members and city leaders, Santa Rosa Police Chief Rainer Navarro announced that the police department would cease implementing the carotid restraint—associated with George Floyd's death and other high-profile cases of police misconduct—as a use-of-force procedure, effective immediately.
On June 9, the City of Santa Rosa drafted a Community Empowerment Plan to create a more harmonious collaboration between the community—communities of color in particular—and the city. The plan's vision is to develop rapport between minority community leaders and police departments by building trust through transparency, ultimately creating safer alternatives to troubling policing methods. Santa Rosa's civic engagement model is based on principles established by the City of Alexandria, Va. in 2012.
While these principles are a step in the right direction for some, many in the community are calling for the defunding of police budgets. The SRPD police budget for its 2019-20 fiscal year was more than $65 million, and while city officials note that the $1.7 million bump from the previous fiscal year equates to an incremental 2.7-percent increase, the budget for the department has risen more than $12 million since 2016.
Dmitra Smith, 50, former chair of the Sonoma County Commission on Human Rights, believes the community would be better-served redirecting funds allocated for policing toward mental health and social services.
"It was recently revealed through a public records request that the Sonoma County Sheriff's Office cost the county $9.5 million on litigation and settlements addressing the use of force and civil rights violations since 2013 and $20 million-plus since 1996; that's just for legal costs. The only thing that seems to make a difference is lawsuit and ligation, but that's costing the county millions in resources," Smith says.
Sonoma County's enforcement review agency
The Independent Office of Law Enforcement Review and Outreach (IOLERO) was created in 2016, on the heels of the death of Andy Lopez in Roseland. Lopez, 13, was shot dead by Santa Rosa police after officers mistook a toy gun for a real one. The agency was designed to create transparency between the community and law enforcement and to foster a safer relationship between the two. However, critics say IOLERO has suffered from being underfunded, understaffed and unable to obtain the proper information from the law enforcement agencies it was created to work with.
"There has been a narrative in the press that it's been 'the commission versus SRPD'; that's not our stance at all. We reported on human rights violations that we felt were not being properly investigated," says Smith. "Until we strengthen the IOLERO office, which is supposed to provide true oversight, we can't change what we have right now. The oversight we were supposed to have was on all agencies in the county, but right now [IOLERO] only has oversight over the sheriff's department. It's essentially a dog-and-pony show because whatever comes out of IOLERO, the sheriff's department can simply choose not to adhere to it."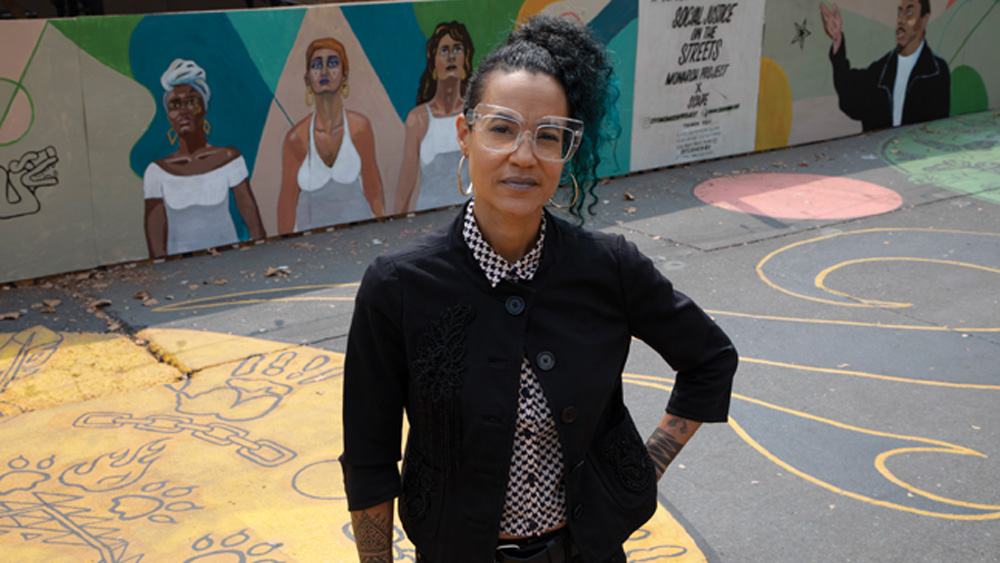 The sentiments on bolstering IOLERO's effectiveness are shared by Sonoma County Supervisor Lynda Hopkins, who believes the agency's staff should be expanded and properly resourced. "It is very clear to me that IOLERO needs subpoena power," Hopkins says. "It's about transparency, accountability and community engagement. At the end of the day, the government is a trusting relationship between those who are governing and the governed. Ensuring there is a balance of power between the police and those who are being policed is essential."
Sonoma County Sheriff Mark Essick says that the criticism of IOLERO may be misplaced. Essick says the sheriff's office has regular contact with the agency and that he has three full-time staff members designated to engage with IOLERO. "Overall, I think Sonoma County is light-years ahead of the nation when it comes to accountability and transparency. The sheriff's office has a good relationship with IOLERO and a good track record with the public. I give them information, whether it is good or bad," Essick says.
According to Jerry Threet, former IOLERO director of three years, the agency was hampered from the beginning. "It was recommended to open IOLERO with a staff of four, and instead it was established with a director and an [administrative] assistant," says Threet. He ran into several challenges with the sheriff's office on transparency and exchange of information and says he was constantly under pressure from the Board of Supervisors to "keep the sheriff's office happy."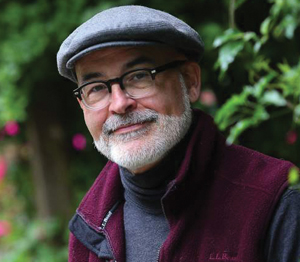 Threet recalls publishing a report on deficiencies in the investigative process within Internal Affairs as he faced scrutiny from the sheriff's office, which told the Board of Supervisors that they were not allowed to comment on the report before its release. He considers the response, "a lie," and says, "the sheriff's office had ample time to review the report," adding that the sheriff's office simply didn't want it published.
The sheriff's office ultimately issued a response to the report, Threet says, stating that IOLERO was biased against law enforcement and that the agency should be abolished. Threet's experience in IOLERO prompted the creation of the Evelyn Cheatham Effective IOLERO Ordinance, now on the ballot as Measure P. The ordinance seeks to ensure that the agency will embody the true oversight it was created to have.
The key issues addressed within the ordinance are IOLERO's ability to operate independently, its need for sufficient resources to be effective and the need for unfettered access to information from the sheriff's office. The ordinance also requires a minimum of 1 percent of the sheriff's budget is allocated to fund the agency. "My experience was that often, needed information was not provided or went missing. And this was true in particular to evidence related to the investigation," says Threet. "The proposed ordinance would also allow the director to investigate officer-involved shootings and give subpoena power to the director."
The ordinance is named after the late Evelyn Cheatham, a renowned community activist in the Bay Area and in Sonoma County. A former chef, Cheatham operated the local nonprofit Worth Our Weight, which provided disadvantaged youth with the skills to become chefs and service industry professionals. She was instrumental in the creation of IOLERO and served as the chair of the IOLERO Community Advisory Council for two years. Cheatham passed away soon after the ordinance she supported was drafted.
The Sonoma County Board of Supervisors is exploring the creation of an ad hoc committee to study police reform in the county. Essick says he's been invited to be a member of the committee. He believes the most important approach he can take at this time is to listen to the input and the concerns of the community.
"The sheriff's office has to evolve with the needs of our community to remain a relevant and viable resource to our community," he says. "We want to be a part of the conversation and we want to know what the needs of the community are, and we want to adapt to serve those needs."
The Sonoma County Commission on Human Rights recently released a 40-page report on the response of law enforcement to local protests in the wake of George Floyd. The report details the injuries and alleged mistreatment sustained by protestors at the hands of law enforcement, and the harmful tactics employed such as "kettling" crowds into smaller, isolated groups. The commission hopes to have the report placed in front of the Santa Rosa City Council agenda for a review and further investigation of local law enforcement.
Alternative policing options
A model of reform gaining traction nationwide is the "8toAboliton" campaign, which offers a set of eight reforms that would reduce police killings by 72 percent, according to the campaign, which aims to dispel what it cites as "assumptions and faulty science" presented in a previous reform campaign called "8 Can't Wait."
Essick has his own issues with 8 Can't Wait, though they're vastly different than concerns raised by police-reform activists. "We took a hard look at 8 Can't Wait and released an infographic showing that a number of the things people are asking for have already been implemented or accomplished within our agency," he says. "For example, we have never permitted a chokehold. We did permit the carotid restraint, but during this time we've been reviewing the carotid restraint and how many times we've been using it during the last five years and it was very low. And we've been teaching de-escalation techniques for over a decade."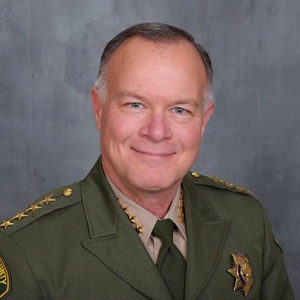 On the other hand, the goal of the 8toAboliton reforms, as stated on the campaign's site, "is not to create better, friendlier, or more community-oriented police or prisons. Instead, we hope to build toward a society without police or prisons, where communities are equipped to provide for their safety and well-being."
Local leaders like Smith—who says that as a Black woman in Sonoma County she's experienced her fair share of discrimination from local law enforcement—are among the proponents of 8toAbolition.
"Everyone was excited about 8 Can't Wait, but the stats don't add up to a reduction in the use of force, violence and killings," Smith says. "Essentially, it says 'This is the way you are allowed to abuse us.' 8toAboliton is the deeper way to look at policing in terms of human cost: we have a mobile mental-health crisis unit in the county, but it's not operating on the weekends when most of the cases are happening and is only allowed to intervene once law enforcement has the situation handled, which has ended in severe injury and death, most recently on Aug. 15."
Smith is referring to the county's Mobile Support Team and to a fatal weekend incident on Aug. 15 in Guerneville. Two Sonoma County Sheriff's deputies responded to reports of a woman in distress and struggled in taking control of the situation. They tased the man who caused the disturbance multiple times before he was pronounced dead at the scene, according to video footage released by the sheriff's office. The man's wife was the person under duress, and she said her husband was having a "psychotic break," according to the video.
Essick says his position has always been to implement more mental health workers within the community. He agrees the county's mobile team lacks funding and has long advocated for the need to expand upon that. "I wouldn't trade one for the other in terms of police for mental health professionals, but I have always been a huge advocate for mental health."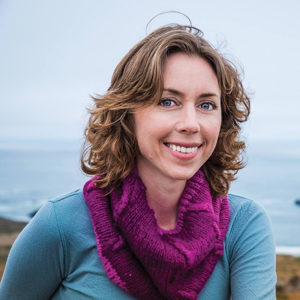 Supervisor Hopkins hopes to see a response to 911 calls that is commensurate to and appropriate for each individual incident, especially when mental health problems are a factor. "I do not think that mental health and homelessness are best solved with an individual with a gun and a badge. I believe at the heart of the defund movement is the desire to provide social services and safety net services for problems that should not be criminalized," she says.
A model that Hopkins would like to see implemented in Sonoma County is that of the CAHOOTS program in Eugene, Ore. The 31-year-old program partners a nonprofit with local law enforcement to provide a mental health-first response to crises involving mental illness, homelessness and addiction. The model deploys two-person teams composed of a medic and a trained crisis worker to respond to calls in the field, unarmed. CAHOOTS, an acronym for Crisis Assistance Helping Out On The Streets, has a budget of $2.1 million annually, compared to the $90 million budget of the local law enforcement agencies it's partnered with.
In 2019, out of 24,000 calls, CAHOOTS requested police backup a mere 150 times. CAHOOTS estimates that it saves the city of Eugene $8.5 million in public safety spending. The program is one that Hopkins says other members of the Sonoma County Board of Supervisors are receptive to adopting.
Smith believes in additional mental-health support and in the transformative power of 8toAbolition. "Is it going to be easy? No. Is everyone going to be on board? No. But we have to have the willpower to be vulnerable with each other and move toward a better model," Smith says. "I'm pleased to see that conversation happening in Santa Rosa with the possible adoption of CAHOOTS, which would increase emergency mental health services and remove law enforcement from these situations. This is what we mean by defunding the police and refunding the people."
Another step toward reducing police brutality that Smith would like to see implemented in Sonoma County is the Plain View Project, an online database of public social media posts and comments made by current and former police officers from several jurisdictions across the U.S. The goal of the project is to provide greater transparency for communities regarding potentially harmful or dangerous opinions expressed by members of their respective law enforcement agencies.
Smith believes it should be illegal for members of white supremacist groups to join the ranks of law enforcement, and that the Plain View Project is an effective tool in exposing current law enforcement members who harbor white supremacist beliefs. "If law enforcement can monitor social media for the actions of protesters and activists, they can also monitor their officers, and they should be required to," she says. "I'm watching SB 731 right now, which would set a new standard for police accountability statewide." The bill would decertify abusive officers and strengthen civil liability for police violence, according to the ACLU.
According to Threet, a major problem with law enforcement is that it's often rooted in a culture resistant to transparency. He supports the call for more mental health professionals to be incorporated into law enforcement and cites the City of Denver's co-responder model of pairing law enforcement officers with mental health professionals as an effective method.
In January, the City of Denver unanimously voted to approve a contract extension with its Crisis Intervention Response Unit that works with its law enforcement. Denver's co-responder model began in 2016 and cost the city a total of $1.7 million this year. Threet says he suggested this model to the sheriff, and the response he received was that the county doesn't have adequate staffing levels to support it.
"Officers take a crisis-intervention training—a 32-hour program. Many of the officers in bodycam footage I investigated didn't seem to have a clue about de-escalation and dealing with mental health situations," he says. "I audited many investigations on mental health calls in the county and saw how they turned out. Quite often, it revolved around suicidal calls; deputies show up with a uniform and a belt of weapons and bark orders to the individual, who then doesn't respond well and it increasingly escalates and ends up with use-of-force and further trauma for the individual."
Threet believes that the hardest work in reform is changing the culture of law enforcement. "The way to shift an agency to positive change is to have a leader committed to changing the culture, identifying informal leaders among the rank-and-file to recruit others to buy into the change and to remove those who are resistant to change."