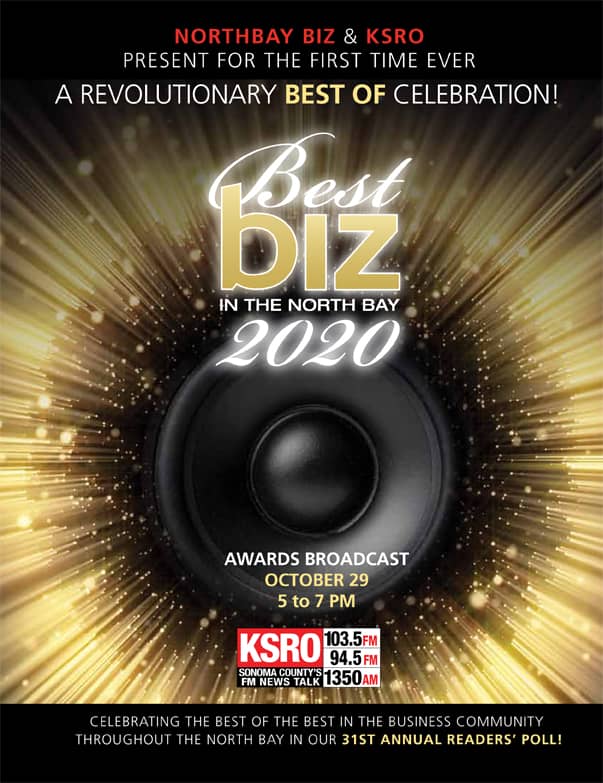 The BEST OF ceremony, celebrating all the businesses and leaders who were awarded with the NorthBay biz honor, is happening on October 29 from 5-7 pm. Be sure to tune in to KSRO radio 1350 AM, 94.5 FM and 103.5 FM for the radio broadcast of the 31st BEST OF ceremony, led by comedian Mike Wilson as the master of ceremonies.
Click the link below to listen live on your device!
North Bay Biz Magazine's Best Of 2020 Awards- Hear The Full Show!