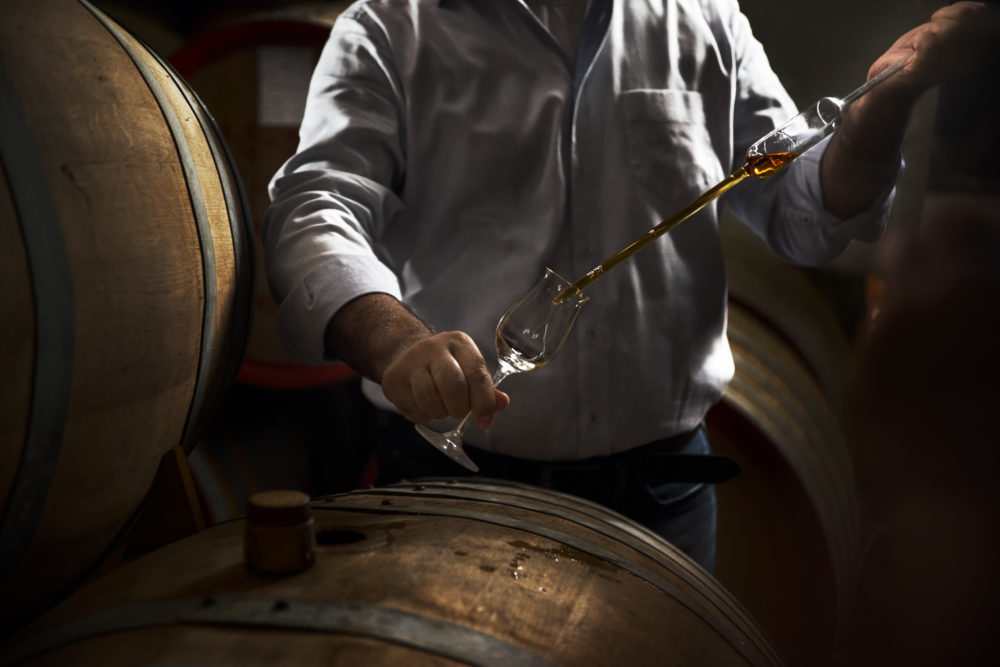 In the last few years, it's become a NorthBay biz tradition to pose a question to some notable winemakers in Napa and Sonoma counties during the harvest season. Here, they share the details of their first job ever, and how they happened to get into the business of winemaking.
Megan Brodie
Consulting Winemaker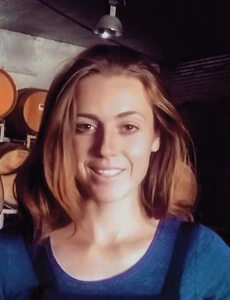 With a passion for gastronomy and a dream of becoming a chef, it was only natural that my first paid gig in high school was catering appetizers at a local ballroom's Tango Night. I was a minor, so I wasn't in charge of catering the wine, but I saw that attendees were guzzling back reds, and I wanted to produce nibbles that I thought would pair well with their drinks.
Fast-forward to college, and I found myself at UC Davis studying viticulture and enology. At this point, I didn't know if I would ultimately become a winemaker or transition back into the food industry—but I had the most tremendous time learning from some of the greatest wine scientists in the world.
To this day, I still don't know exactly where this passion for wine and food will take me. Right now, I am working fulltime as a plant-based "cheese maker," and as a freelance consulting winemaker, which means that I get to experience the best of both worlds. Whatever the future holds, if it includes food, wine and fermentation, I am all about it!
Chris Corley
Winemaker-Proprietor
Monticello Vineyards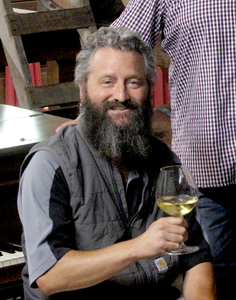 I had the interesting and unique experience of being enthralled with winemaking before developing an appreciation for wine. I began working in our family's cellar at a very young age. Through my summers in high school, I enjoyed driving the forklifts and tractors, rolling the barrels around the cellar. Though harvest generally started during the school year, I enjoyed punching down bins, doing pump-overs and setting up pumps and hoses in the cellar on weekends or after school.
As a teenager, I loved running different equipment and getting dirty in the field and cellar. The sweet smell in the vineyard of dirt, grapes and diesel was wonderful. In the cellar, the aroma of fermenting Chardonnay in barrels and red wines in open bins was inspiring. One of my favorite tasks was filling a new oak barrel with the new vintage wine. The fantastic aromas of ripe, dark berries from the newly-pressed wine, as they coalesced with the sweet toasted oak was soul-satisfying. It was from being immersed in the aromas of winemaking that I began to appreciate the wine itself. Thus began my 30-year journey of winemaking in Napa Valley, which continues on.
Scot Covington
Winemaker
Trione Vineyards & Winery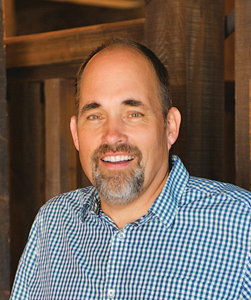 My first job was in high school. My family and I moved from California to Bloomsburg Pennsylvania the summer of my freshman year in high school. That fall I got a job working at the state fair making oyster stew at the Bloomsburg State Fair. It was fun and exciting because it is the largest fair in the state of Pennsylvania. Tens of thousands of people attend it each year, and our high school was let out for the two weeks that it ran. I still love oyster stew.
How I got into the wine business was a fluke. It began during my first college days, and it sounds cliché, but it was a girl. She was interested in wine and we began to share different bottles over lunch. My first favorite was a Sonoma County Gewürztraminer. Not only was it impressive to say, the wines were easy to appreciate, floral, spicy, sweet, delicious and so perfect on a warm summer day. As it turned out, I fell out of love with the girl and in love with the wine and that relationship continues to this day.
I began my college thinking I would study chemistry or biology. I was taking undergraduate classes at Santa Rosa Junior College in Santa Rosa when I stumbled upon an elective course in viticulture/enology. I took the first course and was hooked from that moment on. The class in part traveled around Sonoma County visiting wineries. This was back in the mid '80s when the Sonoma County wine world was a bit less discovered. It was mainly small wineries making some great wines, but the interest and growth you could feel was yet to come. The director of the ag department was Rich Thomas; he was influential in my decision of which school to attend. He said, "If you want to be a doctor go to UC Davis. If you want to make wine go to CSU Fresno." I went to Fresno.
Then, in the fall of 1989 at a job fair at UC Davis, I met Terry Adams of Sonoma-Cutrer. Terry was looking for harvest interns, and I was looking for an internship. We both arrived early for the job fair and I sat down at his table first. We talked a few minutes, and he offered me the internship. I learned a lot that first season with Terry. Once I completed the internship, I returned to Fresno to finish my program and graduate. After graduation, I called Terry and he offered me my first winery job as the lab assistant. I worked with Terry Adams and Bill Bonnetti for five years at Sonoma- Cutrer, later becoming the lab director. The rest is as they say is history. Cheers!
Matthew Crafton
Winemaker
Chateau Montelena Winery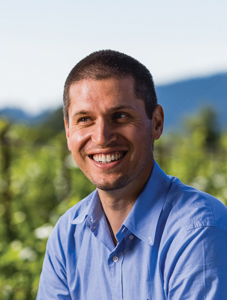 My first real job was a ton of fun, but had absolutely nothing to do with winemaking. I went to work for Kitty Hawk Kites on the Outer Banks in North Carolina one summer during high school. It was amazing—hang gliding on the dunes where the Wright Brothers pioneered aviation, kayaking in the ocean, and yes, flying some spectacularly aerobatic kites that we sold to beachgoers. Looking back, that experience in actively embracing what's new and unfamiliar was invaluable.
Fast-forward to college graduation from the University of Virginia and my (seemingly self-destructive) decision to walk away from a potential career in finance or law in favor of an entry-level cellar position at a local winery. I knew very little about wine, certainly nothing about making it; but the idea of creating, and building something with the honest, hard work that goes into it certainly appealed to me at the time. I started at the absolute bottom in Virginia and wouldn't change my path if I could. I will say that same creativity and intellectual curiosity still drive me at Montelena, in looking towards the future and unceasingly working to improve. I'm incredibly fortunate, without a doubt.
Elizabeth DeLouise-Gant
Winemaker
Conn Creek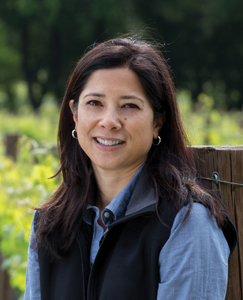 My first paying job that required a W9 was at Buttercream Bakery in Napa. Yes, I ate donuts or cupcakes every day! I had a better metabolism back then. But I grew up in the wine industry. My parents bought and converted a prune and pear orchard in the late '70s and early '80s. My first experience in the industry was helping them in all aspects of vineyard work that I still do today. Of course, like many kids who grow up in this industry, I didn't see that as my future. When I returned to Napa after working in Biotech after college, I took a harvest job at Beaulieu Vineyard and realized that this is exactly what I want to be doing.
Jeff Cole
Winemaker
Sullivan Rutherford Estate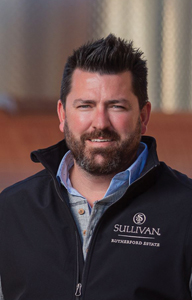 My first job was at the age of 13 doing various jobs at Knights Lumber in Yountville. It was an old lumberyard that was not organized. I had the task of dusting shelves, rearranging the junkyard in the back with an old forklift and, of course, stacking wood. Winemaking was the furthest thing on my mind at that time, but as luck would have it, the stars aligned when I got older. I had the pleasure of attending California Polytechnic San Luis Obispo, where there was a budding, under-the-radar wine program that was gaining steam. Without hesitation I jumped on that train, and rode it through graduation, earning a wine and viticulture degree and didn't look back. I used the learn- by-doing education as my foundation to position myself in the Napa wine industry to gain the experience and connections that would ultimately lead me to become a winemaker. 
Akiko Freeman
Winemaker
Freeman Vineyard & Winery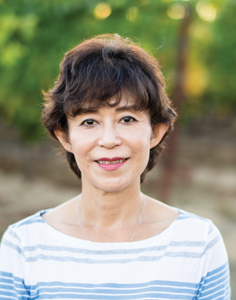 My first job was at the Metropolitan Museum of Art in New York City, working in their education department and teaching preschoolers about art. I did this when I was studying art history as an exchange student at Manhatanville College in Purchase, NY. I am dating myself, but Donald Trump Jr. was in that class. (He had a potty-mouth even as a five year old.)
We had a staff of one when we made our first 600 cases of wine in 2002. I felt bad that our winemaker had to do all the work by himself, and started to help him out. That's when I fell in love with winemaking. I was going to go back to UC Davis and get a master's in winemaking, but our winemaker told me that since I didn't have to look for a job, I should just apprentice under his guidance. I did this for six years, and prior to the 2010 harvest he told me he was busy with his other projects, and that I was ready to takeover. He's still consults with us today. I love making wine, and it's an honor to be the first female, Japanese-born winemaker in the U.S.
Todd Graff
Winemaker-General Manager
Frank Family Vineyards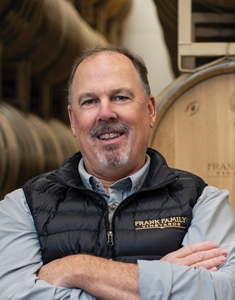 I graduated from UC Davis in 1984 with a degree in plant science/viticulture, but there weren't many positions available at the time. So I took a harvest cellar job at Joseph Phelps Vineyards and soon worked my way into a full-time position. The days were long, but the satisfaction was greater. There were five of us on that team, starting out the same way and eventually becoming Napa Valley Winemakers. After working there for two years and meeting several foreign interns, I decided to pack my bags and follow the sun working international harvests.
Randy Herron
Head Winemaker
Flat Top Hills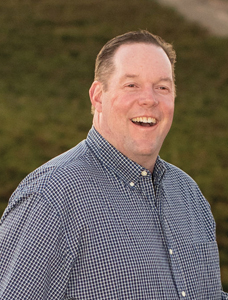 My very first job as a teenager was working as a summer janitor at my own high school. I spent that summer scraping gum off the bottom of desks. I got into winemaking thanks to a tip from a family friend, Peter Vella. I was home for Christmas break after my first semester as a business major at Fresno State, and wanted to make a change. I had no clue what to do, but I knew I didn't want to wear a tie everyday and I didn't want to be a farmer. Peter suggested I look into the enology program and the rest is history. I feel lucky to have landed a career that I'm good at and that I love.
My first winemaking jobs were at the Gallo Lab in Fresno, and at the Fresno State winery, while I was in school. I worked the swing/graveyard shifts at the lab and gained some invaluable experience. It's hard to believe that I've been working in wineries for nearly 30 years.
John Holdredge
Winemaker
Holdredge Wines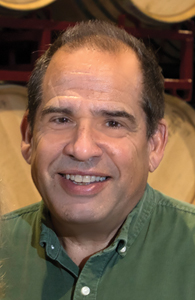 I grew up in and around Detroit; my first job was either shoveling snow off neighbors' driveways and sidewalks in the winter, or raking leaves in the fall.
I'm a home winemaker gone rogue. I became interested in wine in the late '70s, and after I landed in Sonoma County in 1982, my interest in wine increased. A decade later, I began making Zinfandel with my friend, Guy Davis, in his garage. I bought a Syrah vineyard in 1996 and sold most of the grapes, but I kept some and made wine at home each year.
My wife, Carri, and I started making Zin commercially in 1999, and began our current label in 2001. While I'd made Zin and Syrah, I'd never made a Pinot before then. I'd also never taken a winemaking class before then (or since). We made our 2001 wines at a place Greg LaFollette ran, so I watched and learned as much as I could from Greg—he was a great teacher and influence. We opened our place in 2002, and I make wine like I cook—without recipes and relying upon flavor, smell, intuition and working with incredible grapes.
Fred Peterson
Winemaker
Peterson Winery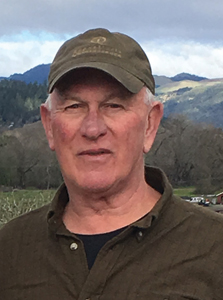 Delivering newspapers for the San Francisco Chronicle at age 11. Every morning, I was on my trusty Schwinn at 5 a.m., making sure people had their paper when they got up.
After four years in the US Navy, I enrolled at UC Santa Cruz as a biology/pre-med major. I quickly became sidetracked by the various distractions available at this beautiful campus overlooking the Pacific, and my academic ambitions went by the wayside. During my sophomore year, I was called into my advisor's office. His first question was whether I still had plans for medical school. When I told him I really didn't, he said, "That's probably a smart decision, since no medical school would let you in with your academic record." He then asked what I wanted to study. I said I didn't know, but I was thinking about getting involved with farming. He replied, "That sounds good. Why don't you take some time off, figure out what you want to do in school, and then come back? At the moment, you're wasting our time and Uncle Sam's money."
While I lamented to friends over my dilemma, Jonathan Frey offered me the opportunity to work in his family's vineyard in Mendocino County. I already loved drinking wine and after a few months working in the Frey Vineyard and a couple of ag classes at Mendocino Junior College, I was hooked on winemaking. I applied and was accepted at UC Davis, and in 1978 graduated with honors in viticulture and enology.
Dan Petroski
Winemaker
Larkmead Vineyards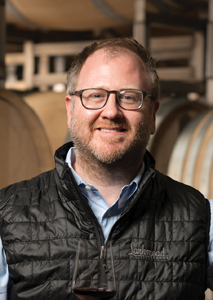 After finishing my bachelor's degree at Columbia University, I went to work for Time, Inc., a dream job to kick off my long-term career in publishing, or so I thought at the time. There, I spent a lot of time managing advertising clients, which involved considerable schmoozing, so I started to learn about wine by walking my expense account through the lists of Manhattan's top restaurants, while dining with clients. The Wall Street Journal eventually tried to recruit me, which led me to reflect on my next step in life, and that's when I decided that a change was in order.
So, I quit publishing and jettisoned off to Sicily for a year to intern at Valle dell'Acate winery. When I returned to New York, I planned to sell and market wine, but fortuitously received an invitation to work harvest in California with Andy Smith at DuMOL that was too good to pass up. After that first harvest, I was hired as cellar master at Larkmead Vineyards, where I now serve as winemaker, and haven't looked back.
Chris Phelps
Associate Winemaker
Inglenook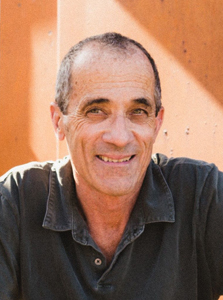 When I was 12 years old, I got my first job delivering newspapers for the Oakland Tribune. It was a daily commitment, just like working 7 days a week during harvest. I folded the papers, bagged them if it was raining and delivered them on my bike, regardless of weather conditions. Later I assembled bicycles in a local shop and worked weekends in a plant nursery, which built my college fund and developed a strong work ethic.
My parents started making wine at home when I was a teenager. They found a ton of winegrapes (Cabernet Sauvignon or Zinfandel) from Livermore or Napa Valley and produced 50 cases a year with friends. I saw that they were serious and worked hard, but I also saw how much fun they were having. I went to UC Davis, where I paid for my premed studies myself. I fought wildfires during my summer breaks and met my friend, Mike, the first "wine geek" I had ever encountered. He talked constantly about wine. I persuaded him to study at Davis, and he talked me into changing my major to viticulture and enology. Mike helped me get through biochemistry and shared his enthusiasm about wine constantly. Upon graduating, I spent 18 months in Bordeaux and was fortunate to be named the first winemaker at Dominus Estate in Yountville when I returned to California. It is the generosity of mentors and colleagues that has sustained me from the beginning of my career and continues to provide inspiration to this day.