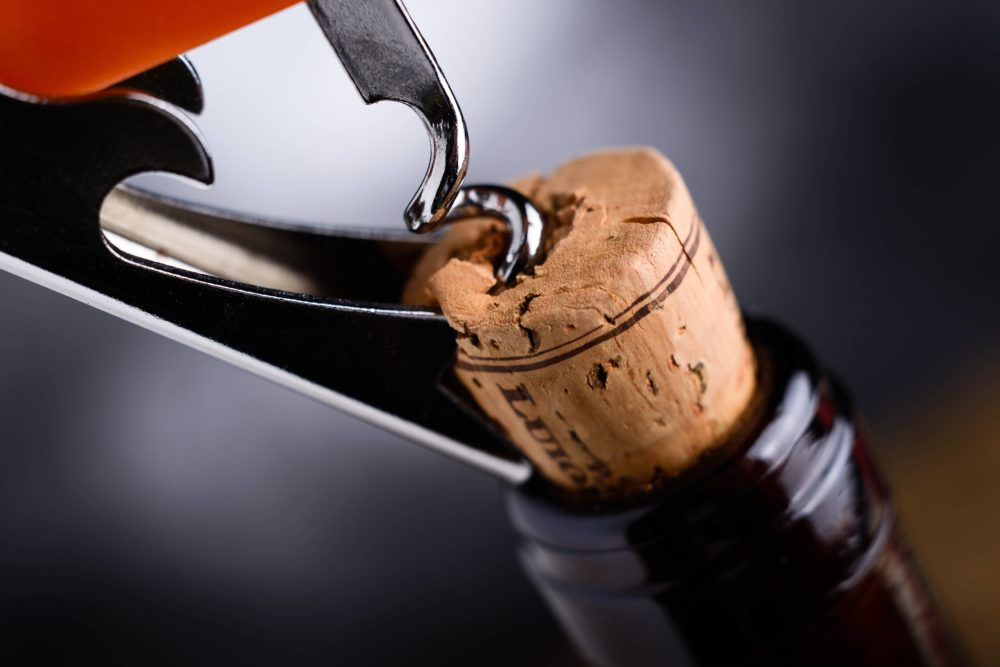 Ernest Hemingway once wrote, "My only regret in life is that I did not drink more wine." Thanks to COVID-19, I have not suffered such a fate. Nor it seems, have others, including Cosmopolitan magazine, which announced the launch of a new wine brand, Uncorked. The deal, which unites Hearst Magazine and Guarachi Wine Partners, aims to serve the ever-growing population of young women who the companies believe are underrepresented in the wine industry.
According to Cosmopolitan editor-in-chief Jessica Pels, her readers consume as much as 36 million glasses of wine in a single seven-day span. Uncorked offers a curated selection of Guarachi's superstar wines, with an oh-so Cosmo spin, including special labels designed with the magazine's coveted audience in mind. The wines are sold exclusively on wine.com and include a Rosé, Chardonnay, Pinot Noir and Cabernet Sauvignon, with a suggested retail price of $15. The glossy mag has been billed as one of the world's largest young women's media brands and touted as the voice of Gen Now, with nearly 72 million readers a month.
In other glass-tipping news, Farrella, in Coombsville, released, SNAP, which banishes all the serious wine talk in favor of what has been called a chill-it-down-toss-it-back-meant-to-transport you-back-to-your-youth kind of wine. While I have long since passed such an age bracket, these COVID-times days seem fitting for a romp down memory lane to a less complicated time.
Also doing its part to counter crazy times, Trident Winery launched a salty-and-savory tasting experience. Founder Bill Binder came up with the idea while sipping and chipping on a recent flight back to Napa Valley. The $40 wine-food flight offers pairings, including the Benevolent Dictator Russian River Pinot Noir with Zapp's Cajun Dill "gator taters," and its Playing with Fire Napa Valley Red Blend with Zapp's Voodoo New Orleans kettle-style potato chips. Tasters can enjoy their wine and taters at the Yountville tasting room, or anywhere USA via video tasting sessions hosted by winemaker Kari Auringer. I'm grateful for yet another way to feed my stress-eating cause.
Wineries are not the only ones taking a creative approach to business. The once ancient traditions of bartering and trading have reemerged as a means of survival. The International Reciprocal Trade Association (IRTA), which represents 100 barter exchanges, reported in Bloomberg that member exchanges saw a 20- to 35-percent increase in member signups in March—a figure that continues to climb as the pandemic wages on. The IRTA estimates that $12 billion to $14 billion barter trades take place in a given year.
Washington-based online trade and barter exchange BizX, which serves more than 7,000 companies, offers a life raft for struggling businesses. The model is simple—members trade what they have, for what they need, to free up cash flow. The Bay Area is one of the company's top three markets to leverage the tech-based platform. Bob Bagga, CEO and co-founder of BizX, said in a prepared statement, "Rather than compete with each other, we are now seeing business owners coming together again in informal and formal ways, utilizing BizX and other bartering networks as creative solutions to help weather the pandemic." Members of the exchange make transactions and purchases with BizX dollars, which are then used to procure goods and services. The company serves more than 120 industries, which span from Fortune 500 companies to startups and local companies including Sonoma Tire, the San Francisco 49ers, iHeartRadio and the Red Cross. Personal bartering also hit highs this spring. Toilet paper and disinfecting wipes for pasta, anyone?
Napa Valley businesses, which have been battered to the bone thanks to wildfires and a pandemic, were hobbled once again, in November when the county slid back two levels to the Purple Tier. Mainstays, including St. Helena's Goose & Gander, opted to shut down service through March. The restaurant was hit when it closed down at the onset of the pandemic, reopened in June, only to shut down again when a staff member came down with the virus. Next came a three-week forced closure, due to wildfires, smoke and power outages. Others like Angele in Napa and Calistoga Inn, have invested thousands in expanded outdoor seating and heaters to make dining more comfortable during the winter months, that pandemic aside, is already a slow season.
As business operations around the valley continue to operate at highly-restricted capacities, or in some cases not at all, and my children beg me to take them to playgrounds that they and I know are no longer open, I'm reminded of Hemmingway's words on regrets and wine. I have to wonder, if there is enough wine left in Napa Valley to me get me through the uncharted days and months ahead.