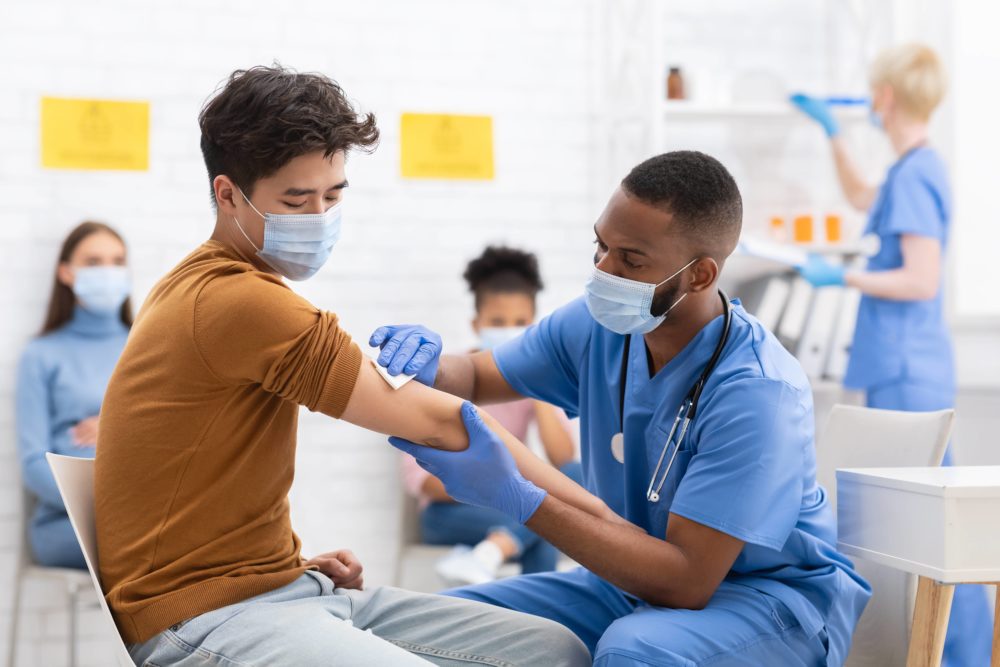 Starting April 1, all Marin County adults age 50 and older will be eligible for COVID-19 vaccinations. Marin County Public Health officials are relying on increased allocations of vaccine from the state to match the demand as more people become eligible to make vaccination appointments.
The State of California announced March 25 that individuals aged 50 and over will be eligible to make an appointment as of April 1, and everyone age 16 and over will be eligible to make an appointment starting April 15. The state cited an expected increase in the supply of vaccination doses from manufacturers Pfizer, Moderna, and Johnson & Johnson.
"As vaccines supplies slowly increase, it's the right time to widen the invitation to more of our residents," said Dr. Matt Willis, Marin's Public Health Officer. "At the same time, we still have nearly 100,000 residents to vaccinate, and that won't happen all at once. We're on track to get to everyone before June, but we'll need to be patient."
The California Department of Health and Human Services said the state's vaccine distribution system has the capacity to administer more than 3 million doses per week and is building the capacity to administer 4 million doses weekly by the end of April.
Along with county health agencies up and down the state, Marin County Public Health expects an online rush of appointment seekers as of April 1. The 50-64 age group becoming newly eligible to book appointments amounts to about 30,000 Marin residents.
Marin recently crossed a meaningful threshold in its pandemic response, eclipsing 50% of the adult population with at least one dose of the vaccine. As of March 30, approximately 119,000 residents, or 56% of residents over age 16 had received at least one shot, and more than one-third had completed the vaccination series.
To help Marin residents track when they may be eligible to receive a vaccine, the County offers an online interest form. Residents can answer a few questions to be subscribed to receive email or text message notifications when their turn has arrived and how to pursue a vaccine appointment. The form is available in English and Spanish on Marin County Public Health's vaccine webpage.
For residents unable to navigate the online process, a hotline has been established to assist in registering eligible residents for appointments. The Marin Access Service Call-Center is intended for local residents without internet service who need assistance with registration, transportation, and communication-related to the vaccination process.  Those eligible to receive call center assistance are:
age 65 or older
living with disabilities (all ages)
in need of home care or personal assistance
need language interpretation (including ASL)
have limited or no internet access
need help arranging transportation to and from an appointment
Callers may dial (833) 641-1988 from 8 a.m. to 5 p.m. each weekday until the pandemic subsides.''