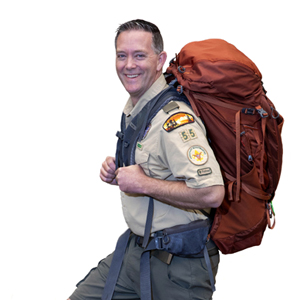 As president and partner at Nordby Construction, Simmons uses a lifetime of relevant knowledge to lead the way. His father, Pat Simmons, owned a flooring business, and Tony's interest in the field was solidified early on. His extended family is also familiar with the region, having settled in the Geyserville area in the early 1900s. His great grandparents even built a winery in those formative days, and the family is still close-knit, with large gatherings a lasting tradition. Simmons and his immediate family, his wife of 19 years, Gretchen, and their two children, Ashlyn and Ethan, reside in Windsor and love spending time in nature, taking camping trips each year. Simmons considers his most personable quality to be his upbeat, optimistic attitude. "I always try to improve on situations," he says. "I always want to do more."
Where's your perfect vacation spot?
My wife and I went to Kauai for our honeymoon 19 year ago and fell in love with it. We have since taken our kids there. I would have to say that it is by far my favorite vacation spot. Carlsbad, California is a close second.
How often do you get your haircut?
Funny you should ask. I started cutting my own hair and a bunch of my friends' hair when I was 12 or 13 years old and have been doing that for 33 years.
When you're alone at home do you wear shoes, socks, slippers or go barefoot?
Definitely barefoot. If I could, I would wear shorts, t-shirts and flip-flops all year round. I'm really not a suit and tie guy.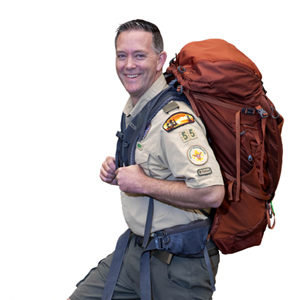 What are some of your favorite places to camp?
We have been to most of the local spots, so we like to try new areas we haven't been to before. We often head up to the Sierra Foothills, or up around Burney Falls and Mount Lassen areas. We like to give our kids new experiences. I also get the privilege to be an adult leader in my son's Boy Scout troop, and we do campouts all over California and even Oregon.
If you could give some advice to all parents, what would you say?
This is a tough one. I'm not the kind of person that likes to advise others on parenting, but I can say this about myself: I struggle to justify my kids' use of electronics, as I believe many parents do. I encourage all parents to "unplug" their children and let them experience the outdoors and the sites that our community, our county and our states have to offer. I find that there are many experiences that our generation and generations before us had that our children are missing out on.
Taking the pandemic out of the mix, where in Windsor do you like to hang out?
The Windsor Town Green is a great place to hang out with the family—great restaurants and small retail shops. We host live concerts, movies under the stars and our wonderful farmers' market on the town green. We also enjoy going on hikes at Foothill Regional Park and Riverfront Regional Park.
Are you involved in any local organizations?
Absolutely. I'm a board member for the North Coast Builders Exchange, a committee member of the North Bay Construction Corps and I'm an assistant scoutmaster for Boy Scout Troop 55 in Santa Rosa.
What genre of music do you find yourself listening to the most?
I would say country music most often.
If you could play any musical instrument, which would you play?
Piano. Both my kids enjoy playing the piano, and I wish I could play like them.
If you had the ability to participate in the Olympics, which event would you choose?
Basketball. Obviously I would need to be about 9 inches taller, but the opportunity to be on a team of the best players in the U.S. and represent our country would be a once in a lifetime experience.