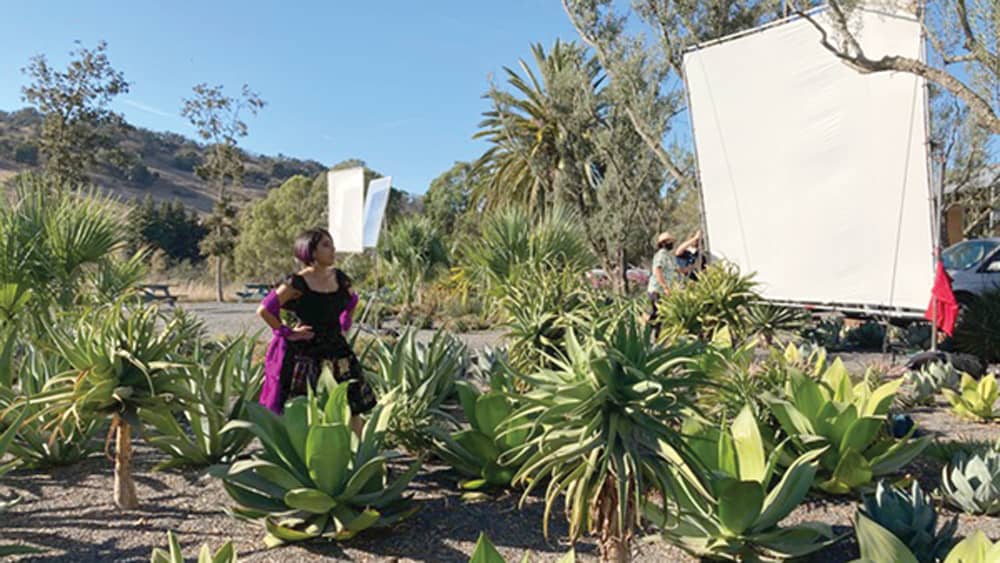 Studies show that music can strongly impact the development of children from very early on. The benefits of exposing young children to music and the arts can greatly strengthen all areas of development. According to Firstfivecalifornia.com, music education can benefit language development, listening skills, visual tracking, motor skills, language and more.
Unfortunately, this past year has been a series of shutdowns and long days at home, leaving children unable to participate in many local in-person and hands-on experiences and programs. Teachers and educators are struggling to find ways to enrich children's lives with music. However, many North Bay organizations are making it their primary goal to maintain and increase the exposure of music to youth everywhere. Using technology and innovative advances, children are not only getting their musical fix, some are even gaining a deeper and more meaningful experience through these programs. Here's a look at who's shaking things up and making the arts accessible to children.
Festival Napa Valley
Known for their diverse range of musical performances and student outreach, Festival Napa Valley offers free and affordable access to world-class performances as well as being one of the North Bay's local leaders in arts education and programming. In years past, the festival's summer concerts for kids was a highly anticipated seasonal event, bringing students and children from the Boys and Girls Club, Unified School Districts and other local programs via bus to the Lincoln Theater in Yountville for a live concert, whether it be a symphony, live reading or projection of illustration on screen with orchestra accompaniment—admission free.
With adjustments in place to safely offer different forms of the arts to children locally following a year of stay-at-home orders and social distancing, the Festival amped up their programming, offering an abundance of diverse and interactive events, all online. Reaching thousands of kids and families since the start of the pandemic, FNV has been successful in connecting to children locally, as well as disbursing content to Bay Area children's hospitals.
"Before the pandemic, Festival Napa Valley hosted concerts for hundreds of kids and often went into schools to present smaller scale concerts for students," says Lissa Gibbs, director of education, engagement and new media at Festival Napa Valley. "For the last year, students have been largely attending school digitally at home and every parent has become a teacher," says Gibbs. "Yet, the need for access to quality music programs still exists despite the pandemic and concerts are so important in nurturing a love of music for all the educational benefits it brings."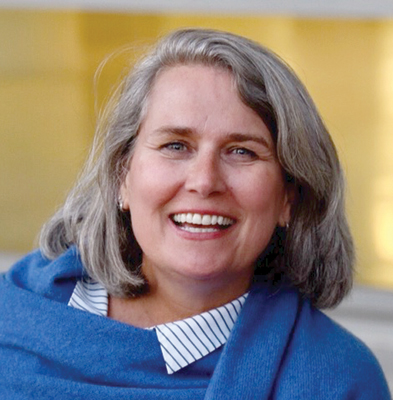 Last summer, the Festival restructured its concert series along with all of their musical events throughout the year. Removing the arts from being exposed to kids and families locally and beyond wasn't an option. The Festival built a virtual series of events and created something that would touch the lives of more than they could have imagined.
Thanks to local philanthropists Deborah and Ken Novack, the Festival's Novack Concerts for Kids is an admission-free event that allows kids to experience world-class live music events. The recorded materials are distance-learning resources for educators both locally and nationwide. Many of the concerts featured include a bilingual component and prioritize bringing the arts to students and families who are primarily Spanish speaking.
The concerts aren't limited to only the summer months, but have become a year-round event with arts and music being streamed and orchestrated online. There are up to six concerts annually, geared towards youth and families.
"The pandemic prevented us presenting a live festival, so we had a couple of virtual ones instead," says Gibbs.
One Night, Many Voices—a one-night only event featuring musical performances that were originally planned for its live 2020 Summer Season—premiered in July, airing globally on the Festival's YouTube channel. The online event entertained 3.5 million viewers during its first week, and was enjoyed by groups practicing social distancing and in watch parties in backyards across the world.
"The circumstances of the pandemic forced musicians to film themselves for the event," says Gibbs. "They're used to performing for live audiences, which wasn't safely possible. Their spirit and talent as true performers, however, still shined through and was well received."
The Festival also distributed their online productions to Bay Area hospitals and assisted-living facilities. "The response was beautiful and so appreciated by audiences that were truly isolated during the pandemic," says Gibbs.
Now that students and children have been home for the past year, schools and organizations have increased their creativity to generate a means of getting the arts to students.
"Diversity is important to the arts. Culture is important to identity, and everyone has an identity. Sharing with each other helps us come together to recover from the pandemic and fires. That's why it's important for children—it's the great unifier." – Lissa Gibbs, director of education, engagement and new media at Festival Napa Valley
The first ever classical music video game, Soundshapes, developed by Tabesa Debus, is an audiovisual, 2-D video game, on the Festival's website platform. It's a unique way of blending interactive gaming and classical music into the home. With three levels to play, the idea is to follow and capture moving shapes that produce certain melodies and sounds from flutes. Danger follows when you hear a distinct high-pitched flute that chases you. After successfully capturing the sounds and escaping the ones to avoid, the player wins the game and has conducted an earful of harmonic and soothing classical sounds.
And there's more to come in the months that follow. This spring, the Festival is hosting a digital field trip—an unexpected revamp of what students are used to experiencing. Instead of busses picking them up and taking them to concert venues to enjoy live music, this year, the concerts will be pre recorded and able to access from anywhere at anytime. There will also be a live component called Meet the Makers, allowing students to experience a question-answer forum and interact with a diverse group of artists and musicians.
"Diversity is important to the arts," says Gibbs. "Culture is important to identity, and everyone has an identity. Sharing with each other helps us come together to recover from the pandemic and fires. That's why making sure to showcase diversity in music and the arts is so important for children to see and experience—music is a great unifier. If a child can see it, she can dream it and be it."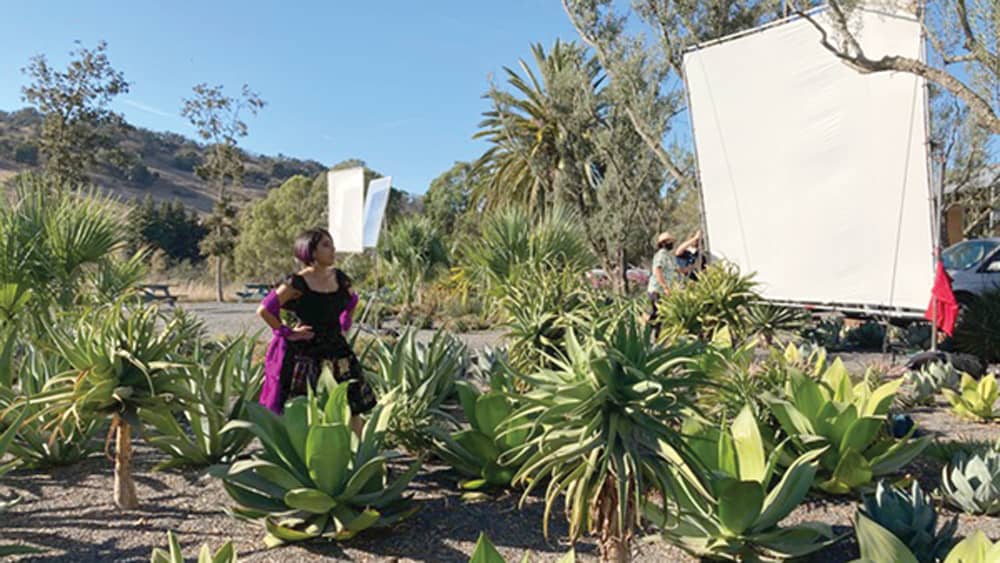 The Festival's online programs added a more in-depth and individualized experience to bringing music and the arts into the homes of children and families locally and beyond—and they don't plan on steering away from the new advances.
"We'll continue to distribute to convalescence and assisted living homes," says Gibbs. "Currently, the organization is planning a live, fully outdoor masked 10-day series of concerts and events from July 16 to July 25." The audience size allowed will depend on county and state rules in July. The concert will run two weekends, and the Festival will work with experts to ensure safety for musicians, staff and audience according to state and local public health guidelines.
"Restarting the arts is important to our community's recovery and a return to being human and feeling connected to ourselves and others," says Gibbs. "This is our job as a nonprofit business—it's what we do. We're not going to give up on providing people with music."
Luther Burbank Center for the Arts
Pre-pandemic, Luther Burbank Center for the Arts (LBC) in Santa Rosa served upwards of 50,000 students in their regular arts programs. A nonprofit, the LBC is ranked among the world's top 100 performing arts centers, showcasing a diverse selection including concerts, family programming, comedy and speakers on their stage for a seated capacity of 1,681 guests. Intimate and unique, the venue is on of Sonoma County's not-so-hidden gems.
This year, showcases look a bit different, as they've been adjusted to provide services to the community in creative ways. By creating virtual summer camps, a YouTube channel, and virtual programs, the LBC reaches more students and families than ever before. More than 8,500 students and teachers have experienced the virtual programs the LBC has established during just the first three months of the school year.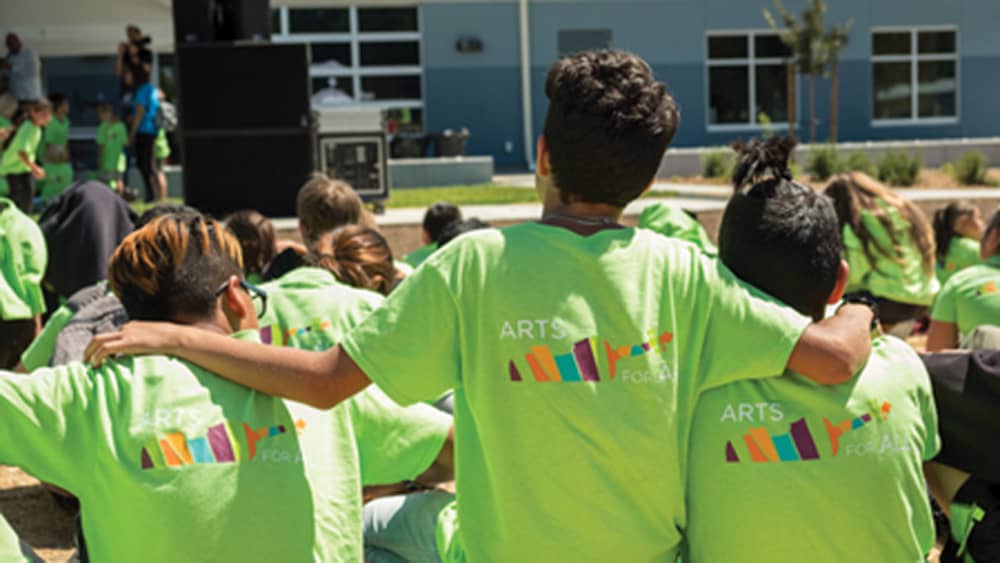 "When the shutdown started, we took a week to begin launching new series," says Ashleigh Worley, director of education and community engagement at the LBC. A daily video and class series titled, Let's Be Creative (live classes via Zoom), was created by Worley and five LBC staff members. It offers art videos, tutorials, and live interactive classes curated by the LBC and delivered online through their Facebook and YouTube pages so students of all ages (and their families) can learn and participate from home. The Let's Be Creative initiative includes live dance and improv classes, instrument-care tutorials, visual art projects, music challenges, literature-based lessons and more. Offered seven days a week starting March 20, the series has garnered 133 videos—all available for access online.
This school year, 120,000 students (locally and beyond) participated in the series, including 40,000 students who participated in video versions of school shows.
"Teachers started using YouTube for students," says Worley. "We're still putting out videos regularly."
Additional virtual events and showcases include their 11th annual Fiesta de Independencia, presented by Redwood Credit Union and available to enjoy online through the LBC's website. The online event is a celebration of community, cultural diversity and Latino heritage month.
"We love reaching new folks online. At some point, we can go back, but we will continue to offer virtual programs as well as in person. We'll figure out a way to do both and treat them equally." – Ashleigh Worley, director of education and community engagement, LBC
During the summer months, arts and interaction are provided through summer camps. Normally, children can expect a deep dive into a particular art such as dance, music and even mariachi. To switch things up as Worley explains, the LBC launched a virtual camp last summer, known as the "Summer Arts Sampler," covering not just one specific art form, but three. This summer, the LBC will provide a version of the virtual camp as well as getting back to in-person camps. Through these virtual camps, Worley explains how the level of student engagement has changed. Many shy students are finding a new level of confidence in an online setting, and for other students who tend to thrive with personal connection, these changes are challenging.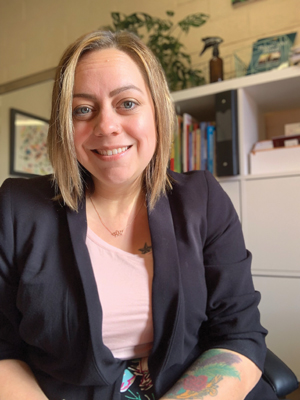 "Santa Rosa City Schools are our biggest Summer Camp partner," says Worley. "We'll work with the district to ensure all guidelines and rules for safety are met so that the camp can be held at one of their sites."
The programs developed to serve the community are unlike anything they've done in the past, and require substantially more funding.
"It's a huge pivot in finding ways of producing this kind of work," says Worley. "Virtual programming is much more expensive than folks might imagine, but we're using this opportunity to let folks know we're here."
Most funds for the LBC and their programs are not provided by the government, but from the people of Sonoma County and local foundations. "It's the generosity of the community," says Worley.
The LBC even reinvented programs for memory-care facilities with an online sing-along via Zoom experience called "A Trip Down Memory Lane," an engagement program presented by the Alzheimer's Association and the LBC. Offered on the last Friday of each month for the remainder of the year, the sing-along provides a way for people with early memory loss to be expressive with others in a social, online setting.
"We love reaching new folks online," says Worley. "At some point, we can go back, but we will continue to offer virtual programs as well as in person. We'll figure out a way to do both and treat them equally."
Marin Symphony
The Marin Symphony held its last concert with 2,000 kids in the hall one year ago on the weekend of March 8 and 9. Eyebrows were beginning to raise about the quickly moving pandemic and hand sanitizer was making its rounds in the palms of kids and adults entering the concert hall.
"That's where we pressed pause and haven't been back since," says Jenny Douglass, director of education and community involvement at Marin Symphony Association.
Leading the youth program and the symphony's in-school activities, Douglass scrambled along with her team to find new ways of keeping the children active in their symphonic ventures. "It's not been a lost year," she says, mentioning the level of creativity from staff and kids alike. "Even though we have been online, we have been able to inspire and create a community for our students."
Of Marin Symphony's three youth orchestras, with ages ranging from 9 to 19 years old—all members are recording their parts from home. Each child gets a digital microphone for home recordings, adding another new skill to their repertoire. "[The digital microphone] adds uniformity in recording sounds, as well as adding audio recording to the curriculum," says Douglass.
Another new feature Marin Symphony provides to its students is master classes featuring Marin Symphony alumni engaging in talks with younger students. Alumni from the symphony's 65-year-old youth orchestra are involved in various professions in the music world, including university professors, composers and members of professional orchestras. "They come and speak about life as a professional musician and then listen and coach," says Douglass. "Every student benefits from master classes, even if it's not their instrument."
Along with other adjustments to the regular curriculum, the Marin Symphony conducted their winter concert, all from home recordings. Children recorded their part using various orchestra instruments, to symphonic pieces, which staff sewed together to create a unified and harmonic symphony orchestra. The concert lives on the Marin Symphony website and they plan on doing the same for their spring concert.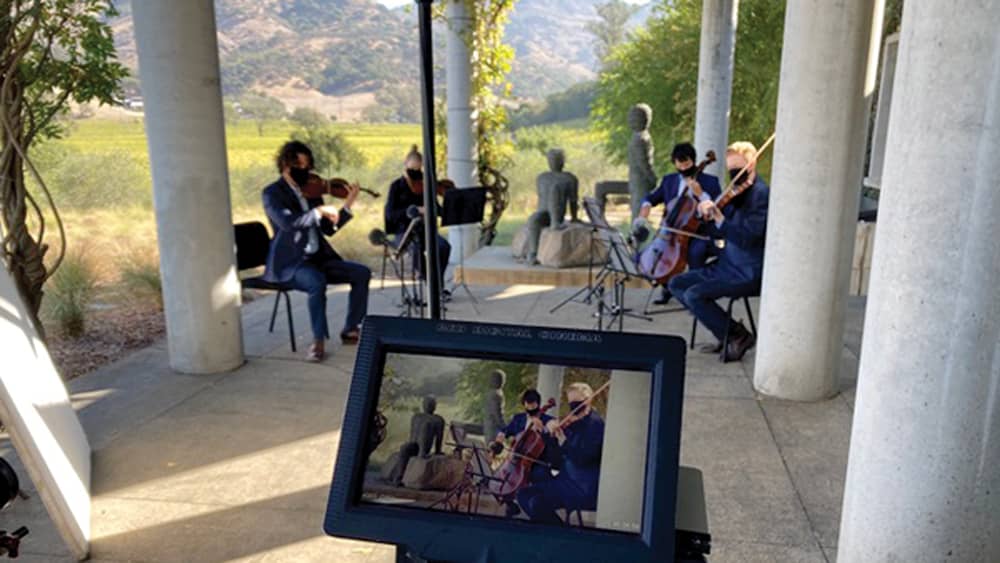 One of their new offerings to the children this past year was a six-week long program of electives, including chamber music, composition and audio video editing during January and February this year. "This added a break from the weekly recordings," says Douglass. Students met online in small groups and received more individualized attention. "It was productive session and resulted in students composing short pieces, creating audio/visual projects and playing in small groups," says Douglass. And the benefits are long term.
"Studying music and playing in a musical ensemble benefits students in so many ways. It teaches teamwork, flexibility, perseverance and critical thinking," Douglass says.
The Marin Symphony looks forward to implementing in-person concerts slowly but surely, and looks back on what the pandemic did for recreating some of their programs.
"We have been able to expand our program to include classes we wouldn't be able to do in a normal year," says Douglass. "We've looked for the silver linings and our students have had a great year."
And the beat goes on
As music begins to make its live comeback and the community slowly re-enters enjoying the arts in-person, the appreciation and value for the many gifts it brings is more prevalent than ever before. "The solace music brings was made clear to most everyone during the pandemic," says Gibbs. "Music makes us human; it ignites hope in our hearts and adds resiliency to our spirits."
From within our own communities, and those around the globe, from the young to the old, may music continue to ignite, invite and heal.
Novack Concerts for Kids
Philanthropists Debby and Ken Novack are generous donors to programs and services throughout the Bay Area from medical services in hospitals, to children, to education and the arts. The Novacks started Novack Concerts for Kids through Festival Napa Valley four years ago, after sponsoring a concert orchestra from Havana, Cuba at Lincoln Theater in Yountville.
"We had an interest in children and an appreciation for music," says Debby, whose mother, living to be 101 years old, was a pianist in her early years headed for Julliard. "I grew up with music and realized how important it was. The arts in general have been important causes that need to be supported."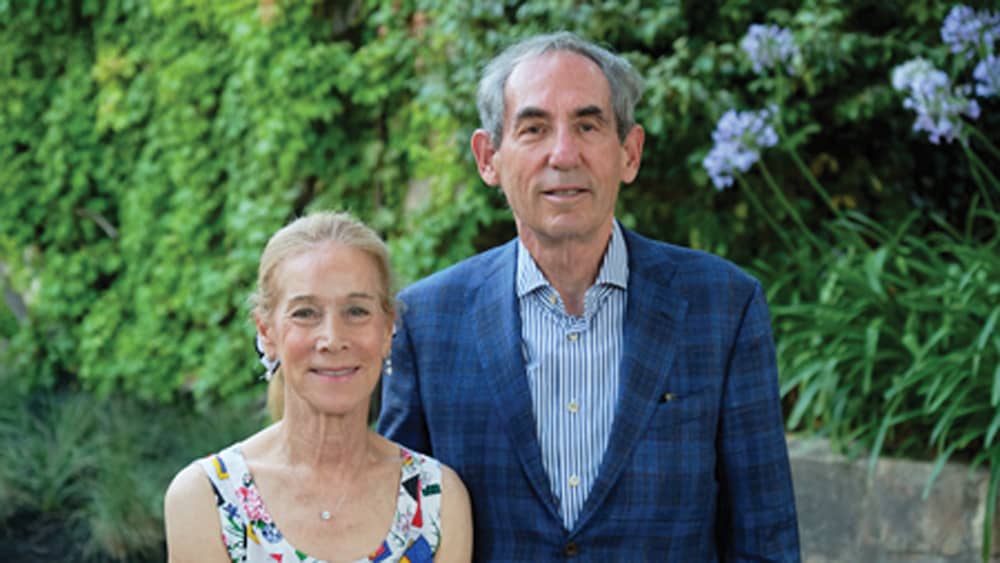 Children are at the forefront of the Novack's philanthropic ventures, including the Novack Family Child Life Services at California Pacific Medical Center, providing music therapy and overall wellbeing for children enduring medical treatments.
Ken is an instrumental piece on the board of directors for Festival Napa Valley, which is behind the annual Novack Concerts for Kids—a series of free concerts geared towards students and children to nurture a lifelong love of music.
"We're focused," says Ken. "We have a priority in our philanthropy surrounding arts, education and health care."
The couple is deeply connected to the benefits of music from as early on as birth. Their child life services are integrated in NICUs, where music therapy uses parent's voices and other music blended into songs to teach and encourage premature babies to suck, giving them the ability to feed once they're sent home.
"This notion of exposing children to health opportunities and art opportunities is a pleasure to us," says Deborah. "The sooner children have exposure to music, the broader their worldliness. We hope in some little way, we can make a difference."
The Many Benefits of Music
Since music programs are an enriching and beneficial part or a child's development, here are a few benefits of music education and how removing music programs from schools is a mistake, according to the National Association for Music Education.
Increased coordination. Students who practice with musical instruments can improve their hand-eye coordination. Just like playing sports, children develop motor skills when playing music.
Success in society. Music is the fabric of our society, and music can shape abilities and character. Students in band or orchestra are less likely to abuse substances over their lifetime. Musical education can greatly contribute to children's intellectual development as well.
Emotional development. Students of music can be more emotionally developed, cultivating empathy towards other cultures. They also tend to have higher self esteem and are better at coping with anxiety.
Discipline. Learning to play an instrument is also helpful in teaching discipline. Children must set time aside to practice and rise to the challenge of learning with discipline to master playing their instrument.
Spatial Intelligence. Studying music may improve the development of spatial intelligence, allowing kids to perceive the world accurately and form mental pictures, also helpful in advancing in mathematics and more.
nafme.org