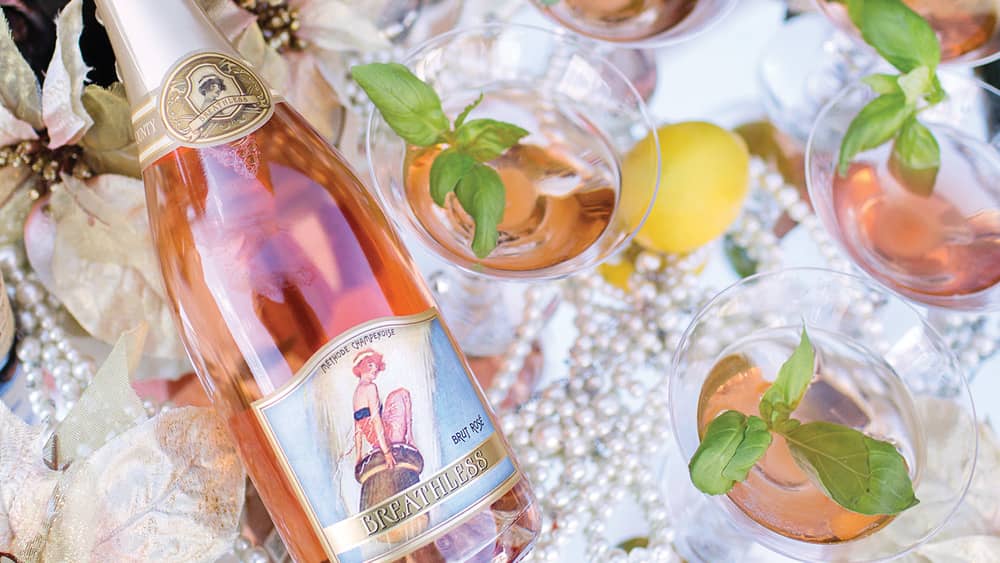 Under the warm spring sun, Breathless Wines becomes an oasis in Healdsburg for regality. Any troubles are melted away with an array of sparkling champagne choices placed outside as the drapes miming an isolated royal tent guard against the May breeze. The noble ambience peaks once the saber is introduced.
Sabrage is the art of opening a wine bottle with one sweep of the blade against the bottle, popping the cork off in dramatic fashion. It's one of the many grandiose ideas Breathless brings to wine tasting.
Owned and operated by three sisters, the winery was named in honor of their late mother, Martha, and for all the breathless moments she created. "Our mother was a very inspirational woman who never took a breath for granted," says Sharon Cohn, one of the three sisters. "How she lived every day is pretty amazing. We thought we could create something that would represent that."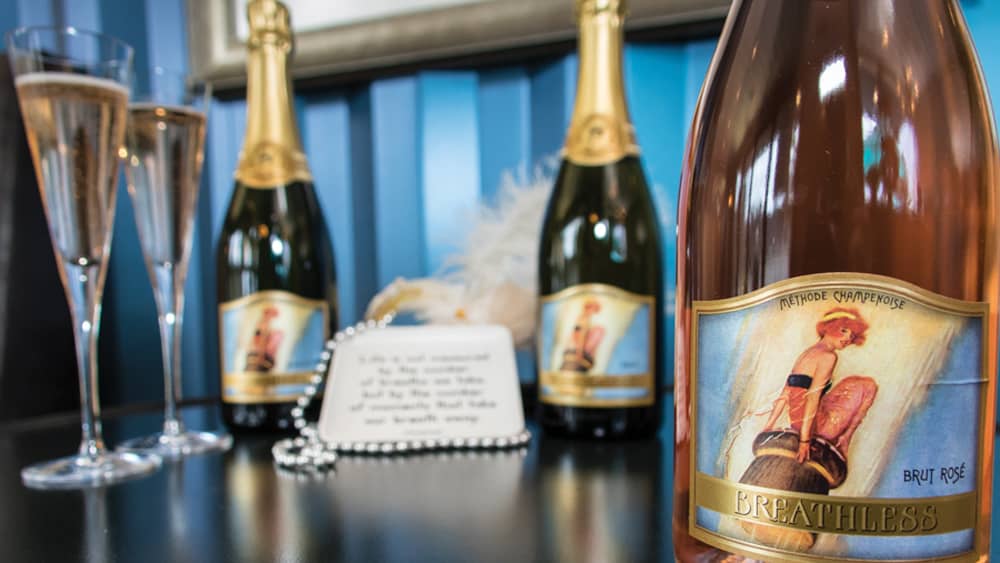 "My sister Rebecca kept saying, 'Come on, let's do a label, let's do a label.' We started thinking about it in 2010, and she kept pushing and pushing, 'We got to do this,' " says Cohn. Sharon had a business at the time, a massage parlor called Massage Envy. But once she sold her stake at the parlor, all three sisters jumped into the world of wine together. The third sister, Cynthia, was working for business development at Rack & Riddle Wine Services at the time, where she met Penny Gadd-Coster.
Gadd-Coster, the winemaker for Breathless Wines, began her renegade career with Jordan Winery before working with Rack & Riddle and Breathless. "Once I got the opportunity to start making wines for Rack & Riddle, I was able to bring my own style from some of my mentoring," says Gadd-Coster. "Then I took another step with Breathless Wines, where I was able to craft these wines in a style that I believed fit what we are trying to do."
Gadd-Coster had to combat a male-dominated wine industry while she mastered methode champenoise. Of the 4,200 wineries in California, just 14% are led by a female winemaker in 2020 according to Lucia Albino Gilbert, Ph.D., and John Carl Gilbert, Ph.D. in a study for Santa Clara University. And what better winery to do so at then Breathless, a company run by three women. Gadd-Coster's call to action is to bring bubbles to all, and the women-centered team of Breathless is bringing her goals to life.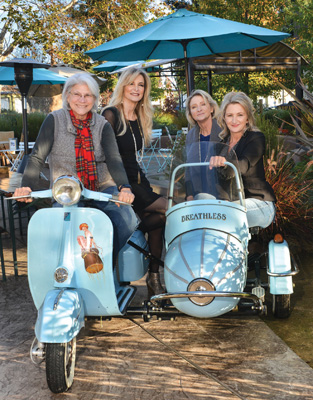 The artwork used as their wine label was far from the norm as well, a detailed 1920s painting of a flapper dress-donning girl on a wine bottle channeling their mother's free spirit. It's a stamp on their femininity in the wine industry, and one that received a lot of push back from their distributors.
"Distributors told us it has to be simple like a signature," says Cohn. "That's just not us. We're fun. We love to have fun. And she's having fun on the label. We just want to go wherever she's going."
The first wine presented is a Brut from Sonoma County, full of tropical flavors including pineapple, guava and citrus alongside its smooth and satisfying finish. It's a light, refreshing sparkling wine to kick off the wine collection. The Brut was awarded Best of Show and Best of Sonoma during the 2019 Harvest Challenge.
The Russian River Valley Blanc De Blanc, a white-grape exclusive Chardonnay follows. Delicious hints of golden delicious apples, lemons, citrus flowers and pears topped off with a touch of caramel saturate the taste buds in this effervescent bubbly delight. Deemed a perfect wine for food pairings, anything from light meats to a complex charcuterie board are enhanced with a glass of this Blanc De Blanc.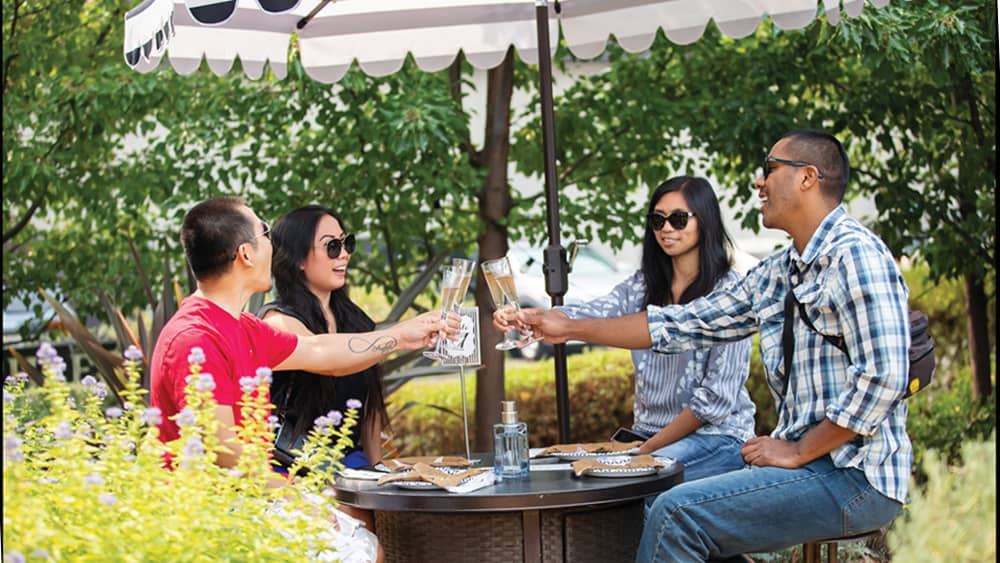 All eyes are drawn to the dramatic color and aroma of the 2020 Sonoma County Rosé. Tart cherries and fresh strawberries with juicy acidity dominate the flavor of this light Rosé. The fruit is sourced from a single vineyard in the Carneros region, creating a centralized feel as its grapes aren't collected throughout the county. Penny Gadd-Coster takes inspiration from a traditional Provencal style with her Rose concoction.
The last wine served is a 2017 Pinot Noir. The single-vineyard Pinot Noir is the first red wine Breathless has created, boasting a Burgundian style with an earthy, lean character to its presentation. This Pinot Noir still provides a fruity, fun kick compared to most, as its grapes are collected from the same source as all Breathless wines.
Opened with a saber, it created a high-octane conclusion to the festivities of wine tasting. Prepare to enjoy the day at Breathless Wines with a sword in one hand and a glass of bubbly in another.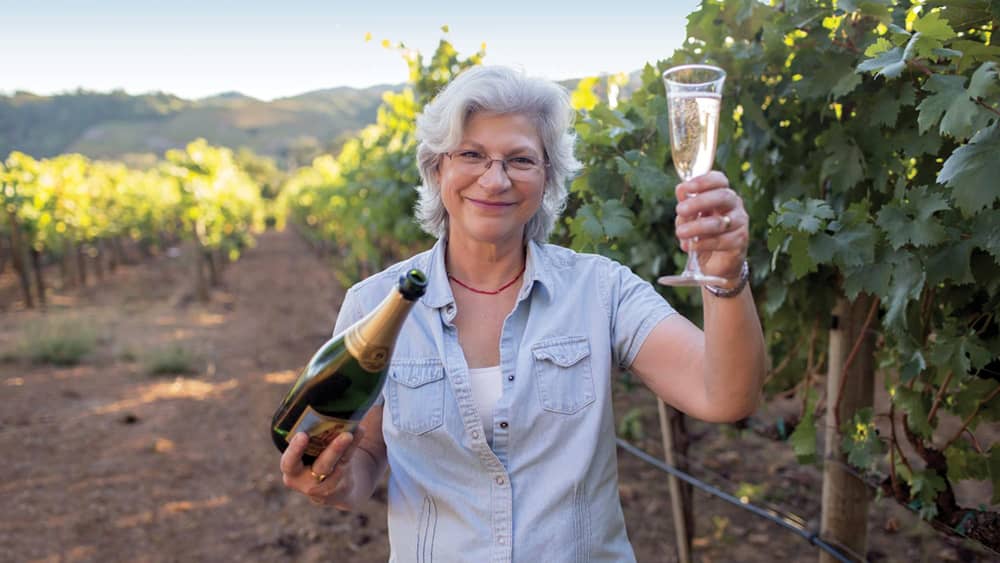 At a Glance
Address: 499 Moore Lane, Healdsburg, Calif. 95448
Phone: (707) 395-7300
Website: breathlesswines.com
Hours: 11 a.m. to 6 p.m. Thursday – Monday
Tasting Fee: Multiple tasting packages starting at $20 per person
Reservations: Required. Make reservations online, or call (707) 395-7300
Picnics: No
Pets: Dogs welcome on a leash
Did You Know? Penny Gadd-Coster is very passionate about her love for méthode champenoise, a traditional method of secondary fermentation in the individual bottles, instead of bulk fermentation. This time-intensive process traps CO2 in the bottle where it ages for many months. This allows the wine to gradually develop its finer bubbly effervescence, nuanced flavors and hints of toasted brioche. The longer the aging, the yeastier it becomes.