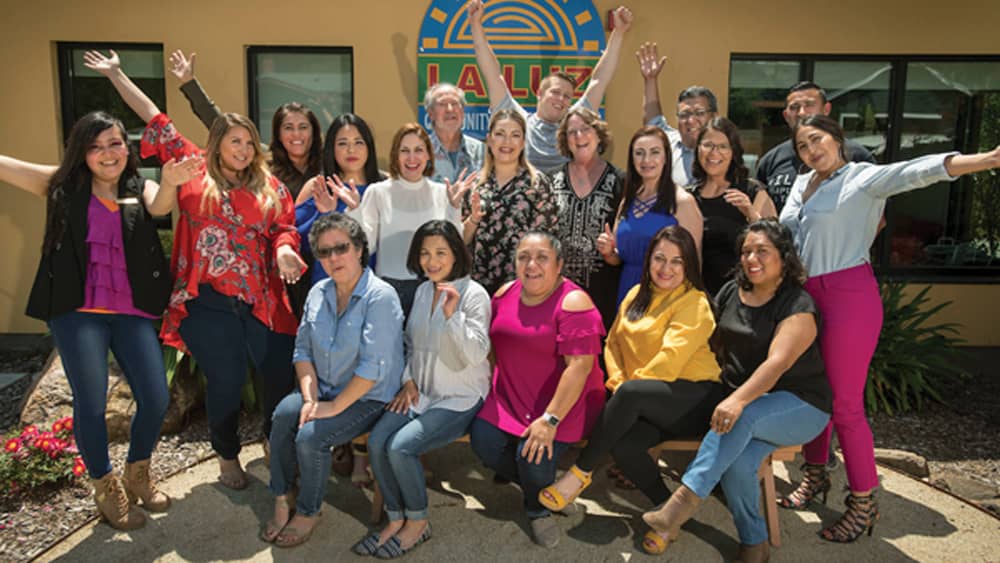 As the North Bay enters an economic recovery, human resources departments and government agencies are rethinking how to assist women. Women are more likely to have been furloughed or laid off during the pandemic. During the fall of 2020, more than 4 out of 10 women of color were living in households struggling to pay for food and housing. Many women became eligible for vaccine shots in the spring, which also heralded the return of in-person learning, albeit with hybrid schedules. A large number of working women still face a list of serious struggles every day, from cooking family meals on an extreme time crunch to caring for older parents, while on a reduced budget and with less resources for childcare and mental health needs. The obstacles will likely stall women's career development and economic opportunities for years to come.
In the U.S., one in four women is considering leaving the workforce or taking a step back in their careers because of the pandemic, according to a 2020 report by LeanIn.org and the consulting firm McKinsey & Company. The first steps toward return can be asking women what tools they can use. Entities from employers to local governments can also listen to the answers women share and use data from helplines and nonprofits to anticipate the resources that will be needed. They must also consider how much to set aside for concerns women in need may be hesitant to state, including advocacy for survivors of domestic violence and food assistance.
"The gains women achieved in the past two decades have been severely compromised. There are many uncertainties because of the variants of the virus and the changes in school schedules for children," says Lisa Carreño, president and CEO of United Way of the Wine Country, which serves Sonoma, Mendocino, Lake, Humboldt and Del Norte counties.
Nicollette Weinzveg, a community impact director for United Way of the Wine Country, says United Way partners with a Ventura-based contractor to answer 211 calls for Sonoma County. The number of calls for assistance has gone up since the pandemic began. "There's been a 122% increase in calls in the past year, with women comprising 55% of callers," she says. "We've seen the need increase, from a person calling about one thing, like assistance with paying for utilities, to a request for multiple referrals, including housing or rental assistance, how to apply for food assistance with CalFresh, and income assistance."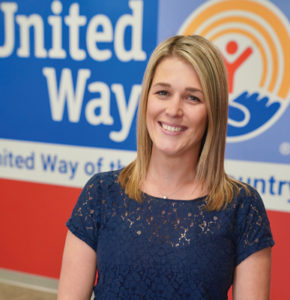 Stability for women in crisis
A variety of programs proven to assist clients can benefit women juggling multiple emergencies, says Jennielynn Holmes, chief programs officer of Catholic Charities of the Diocese of Santa Rosa. "During the pandemic, people have been at home more, sometimes dealing with domestic violence," she says. "Women have taken on even more responsibilities than usual as caretakers."
Catholic Charities has provided assistance by creating an Academic Hub, where children from families experiencing homelessness receive assistance with online classes. The nonprofit has also held outdoor activities for children, provided park passes to families, and offered clothing for job interviews and children. "In addition, we're distributing more food than ever before," she says. Holmes.
Catholic Charities transitioned a number of programs online during the pandemic, including from immigration services, tax assistance and financial literacy. Recently, the organization brought back some programs in accordance with the health order to provide both in-person and online versions since online programs were a barrier for some clients.
"When the eviction moratorium goes away, we're going to see many people at risk of losing housing," says Holmes. "Employers can help by educating their workforce about the warning signs, like an employee being consistently late, stressed out, and not turning work in on time. They can share information about available resources like ours that could help workers regain their footing." Employers can also recruit graduates of Catholic Charities' programs, adds Holmes.
"Every individual we serve has their own story of dedication and passion. Their strength makes up for any gap in employment or experience. We are thankful for every business that gives these courageous women a chance to succeed."
Tracy Lamb is the executive director of NEWS, Domestic Violence & Sexual Abuse Services, a Napa nonprofit which offers services for survivors of such traumas. Lamb says offering flexibility in work schedules is key. She has seen women struggle to find transportation and childcare during the pandemic. "All of a sudden, hundreds of jobs across so many industries in which women work, from restaurants to hospitality, simply ended," she says. "Undocumented individuals are ineligible for stimulus checks and unemployment benefits. We've assisted many women by providing rental subsidies, food vouchers, food and money for utility bills."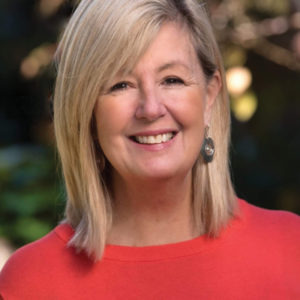 Lenice Smith is the executive director of Bloom Marin, a San Rafael-based nonprofit that provides clothing for individuals in need and their families, as well as resumé and interview assistance and financial literacy training. Smith says letting candidates know that they are a part of the interview process promotes empowerment. "Encourage applicants to ask questions so they can see if the job is right for them," she says. "Clients don't always realize they can learn this during the interview. That's one thing we teach women, to take time for themselves, put the focus on what they can do, and share what they want from the job."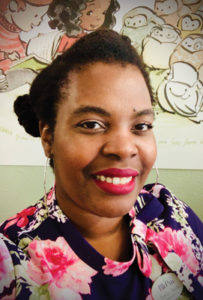 Mary Ann Maggiore, executive director of LAUNCH, a San Rafael-based nonprofit that places young people between the ages of 18 and 30 in safe positions, says employers should also describe how the job they are offering provides employees a chance to grow. "Even before the pandemic, I noticed young women were taking two to three jobs at a time and being paid poorly in each of those jobs. I aim to help them get one job, and be paid and respected as well as a young man would be," she says.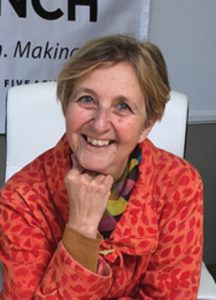 Crafting a foundation for students
Education is a significant factor in women's advancement. Classes in language proficiency, academic skills, the trades and industry-specific knowledge all make a difference for women in search of a higher salary.
Professor Luz Navarrette García, chair of the English as a Second Language Department at Santa Rosa Junior College, says that the number of students enrolled in ESL classes significantly dropped when the pandemic began. "Students indicated challenges with the technology required for virtual classes, so we provided laptops, hotspots, technology workshops and individual tech support," she says. "Still, many ESL students prefer in-person classes because that's what they're most comfortable with. When in-person learning stopped, students with school-aged children had less time for themselves. Every extra minute of time that students had carved out for themselves suddenly disappeared."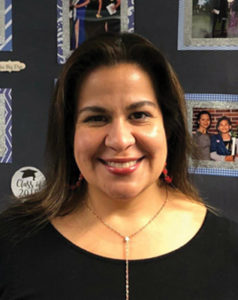 Professor Daniela Kingwill, a faculty member in the ESL Department at SRJC, says survival has become the priority. "We are now seeing less of a demand for morning classes, when children are taking classes online. There is currently a greater demand for evening classes, when parents may be free," she says.
One positive note is that enrollment in SRJC's adult education classes, most of which are bilingual, offered in Spanish and English, has increased. The rise does not make up for the shortfall in ESL numbers, and the focus of adult education classes is different.
Marlyn García, manager of the adult education department at SRJC, says adult education classes help students gain skills in certain fields, like construction, child care, and computer literacy. "Distance learning has been beneficial, allowing us to serve students far beyond our usual in-person centers of Santa Rosa, Windsor, and Healdsburg. We are now seeing students from Petaluma, Sonoma, Cloverdale, and other areas of Sonoma County in our classes," says García, adding that the majority of adult education students are Spanish-speaking women aged 30 and older. "Even with the increase in enrollment, we are a little concerned. It's now harder or impossible to do hands-on workshops, but at least we can now serve a larger student population. We can also expand our course offerings thanks to online instruction," says García.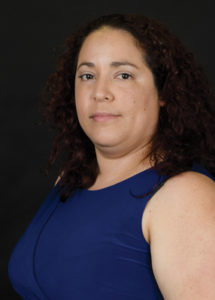 Veronica Vences, director of development for La Luz Center in Sonoma, a nonprofit that provides career training in computer literacy, construction, and other fields, says the center has seen a reduction in client availability. "Despite that, we're continuing on, offering classes, connecting our students with jobs through a job board and referrals, offering family services and economic assistance, and providing opportunities to start a small business through our microloan program," she says. "We want our clients to continue to make progress."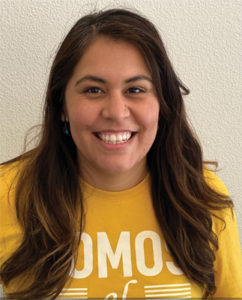 Jose Castro-Gambino, job specialist at La Luz Center, says close to 66% of the organization's clients are women. "The classes we offer give them the confidence and the foundation to do more for themselves. That sense of independence is critical, particularly for women who are undocumented," says Castro-Gambino.
Frank Cuneo, director of the North Bay Trades Introduction Program (North Bay TIP), says even during the pandemic, he is working to showcase opportunities for women in the trades. "North Bay TIP is an apprenticeship readiness program which gives participants the tools to enter the building and construction trades. These are well-paid fields with good benefits," says Cuneo.
"The bigger law firms are generally led by male partners. Although Sonoma County is moving forward, bias exists. Women supporting women makes a huge difference."—Angela Emerick, vice president, Sonoma County Women in Law
North Bay TIP currently serves students in six counties in the greater North Bay, including Marin, Napa, and Sonoma counties. "A Sonoma County cohort at Sonoma County Job Link will learn skills between March and June (and) a Napa County cohort will take classes at Napa Valley College's Napa campus June through July. A Marin County cohort may take classes at College of Marin's Indian Valley campus in Novato between August and September," says Cuneo.
Lorena Sotelo is the senior case manager at California Human Development, a Santa Rosa-based nonprofit that trains and places candidates throughout northern California. She is working through the pandemic to introduce women to the field of truck driving. "We have a truck driving school and our graduates are deemed essential workers. This is steady, well-paid and secure work with good benefits," says Sotelo.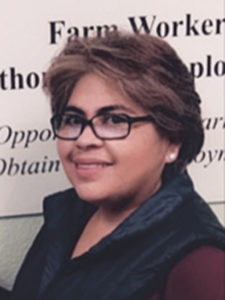 According to Sotelo, California Human Development has built relationships with local trucking companies, such as Atech, Columbia Distributing, and SS Skikos Trucking, all based in Santa Rosa. She encourages women by keeping in touch with them as they proceed through the six- to eight-week program. She brings experienced female drivers in to share their experiences and provides students with job referrals as needed. "I also remind our students of our cultural icons in the field," she says. "These include Lola La Trailera, the female truck driver in the 1985 Mexican movie, and Eva La Trailera, the female truck driver in the current Telemundo series. I say, "If they can do it and I can do it, so can you."
Mentors and bosses boost progress
The pandemic has encouraged industry associations and staffing agencies to develop mentorship programs and find new opportunities for women.
Nicole Cummings is the president of Wine Women, a nonprofit that fosters women's advancement in the wine industry in Mendocino, Napa and Sonoma counties. Cummings says the organization recently developed a one-year mentorship program, which it started in March 2021. "The idea for the program came out of our Strategic Planning Conference in 2019. It was delayed by the pandemic, but we didn't let that stop us," she says. "In fact, we decided this program was necessary to encourage women to enter the industry and advance in it."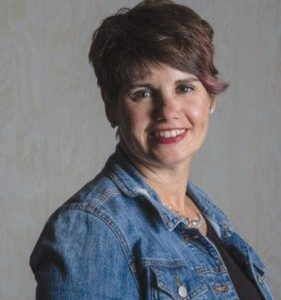 Angela Emerick is vice president of Sonoma County Women in Law, an association that promotes the advancement of women in legal professions in Sonoma County, and cofounder of Emerick Law Offices, P.C., an immigration and criminal defense firm in Santa Rosa. Emerick says Sonoma County Women in Law is currently working to develop a mentorship program for women in legal fields. "The bigger law firms are generally led by male partners. Although Sonoma County is moving forward, bias exists. Women supporting women makes a huge difference. When we do not receive information and help from our peers, we can fall behind men," says Emerick.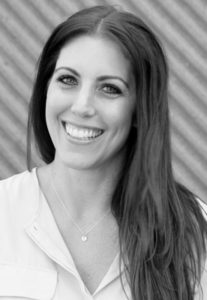 Joe Madigan is CEO of two staffing and recruiting organizations, Nelson, which has served a variety of North Bay industries since 1970, and Higher Growth Search, which connects candidates with cannabis employers. Madigan says women can benefit greatly from formal mentorships and sponsorships that are structured to help them grow and succeed. According to Madigan, employers who proactively help women build their careers often develop long-lasting relationships that endure even if that woman leaves the organization.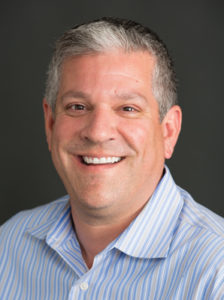 "More than once, we've seen these strong relationships result in boomerang situations, where a woman leaves, pursues another employer or career opportunity, and then later returns to the original employer based on a solid history and enduring goodwill," he says.
Scott Ormerod, partner with Leap Solutions Group, Inc., a Santa Rosa-based business management consulting firm specializing in executive searches, says it's helpful to remember the North Bay is a small community. "People know each other. If someone is qualified and looking for a position, we'll receive personal reach-outs asking about their skills. Searches tend to be gender-neutral, and a good 50% of the individuals we have recruited have been women," he says.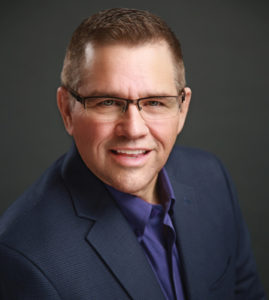 Elizabeth Sussex, wine club manager at Lynmar Estate in Sebastopol, says this year presented significant stresses, even with her employer offering substantial support. "I've been working from home for more than a year, equipped with a laptop and VPN access from the winery," she says. "I've been able to work flexible hours. Our staff has had regular Zoom meetings to catch up with one another. Yet I am the mother of a four-year-old and a seven-year-old who suddenly made the transition to distance learning. My husband is a firefighter, so I am in charge of schooling. Also, this year, we migrated software onto a new platform. In addition, I assisted with many new projects, like expanded email marketing and referral campaigns."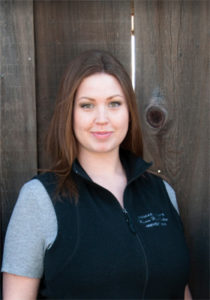 Maria Campos, reservationist at Lynmar Estate, says she has been busier with the onset of the pandemic. "Since the pandemic began, I have been working on site. Being bilingual in Spanish and English, I partner with our housekeeping and gardening teams to help with communications across departments," she says. "As the winery undertook renovations and began following COVID-19 safety protocols, I've learned to moderate virtual tastings while assisting with outreach to wine club members. I have helped with many aspects of the business, from getting orders shipped out to taking reservations for on-property experiences."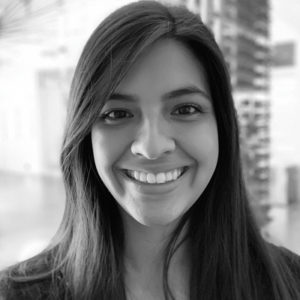 When she's the boss
People who identify as women or with women can use backing when they are at the helm of a business, guiding it as an owner or partner. Lending institutions and workforce agencies can help by being responsive to their challenges.
Marcos Suarez, program manager of business diversity services for Sonoma County Economic Development Board, says he typically engages in an hour-long conversation with every entrepreneur to understand their plans. "We want to help them navigate their path and encourage them. We can offer free one-on-one business consultations, direct them to grant opportunities and loans, and showcase educational opportunities," says Suarez, adding Sonoma County EDB's goal is to be a place where everyone can get help. "We've translated all our materials into Spanish. We are looking to reach out to everyone, including all communities of people of color and the LGBTQ community."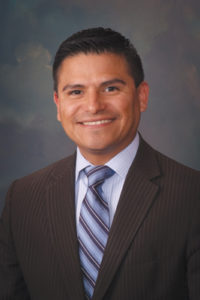 Miriam Hope Karell, director of the Marin Small Business Development Center, says the organization is taking enormous strides to support entrepreneurs. "Approximately 60% of clients are women. That hasn't changed during the pandemic, and we are putting on more trainings than ever before. We've done a specific workshop with the YWCA for entrepreneurs over 50 and launched a new mastermind program to support business growth for women and women-identifying business owners," she says. She adds the Marin SBDC is working to address the concern that women typically have less access to capital to start or fund a business. "It's also a problem that so many childcare facilities have experienced financial issues or shutdowns during the pandemic. Women rely on childcare facilities to continue their work."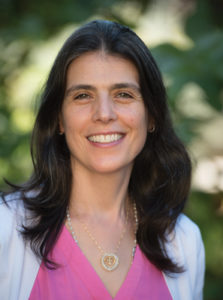 The Marin SBDC has turned the situation around by working with the Marin Child Care Council to help these businesses stay afloat and receive funding during the pandemic. "It's important to support women-owned businesses, and especially right now, child-care facilities. Such businesses are mainly run by women," says Karell.
As employers and nonprofits collaborate to serve women in meaningful and compassionate ways, Carreño says empathy eases tension and pressure. "Give yourself and your employees some grace. Appreciate that everyone is juggling a dozen more complex dynamics now than before the pandemic in 2020," she says. Carreño also notes it is a smart philanthropic move to support investments in small, trusted, local organizations that increase access and support for people seeking essential resources.
Recognizing Businesses that Help Women
Numerous North Bay businesses and entities are donating funds, goods, services, and volunteer hours to support individuals who identify as women or with women in need of help through the pandemic. Tracy Lamb, executive director of NEWS, Domestic Violence & Sexual Abuse Services, says Napa hotels have offered rooms, services and WiFi to survivors of domestic violence and sexual assault. The hotels cannot be named because that would endanger the safety of the survivors. The Community Foundation of Napa has provided funding for computers so NEWS's staff can work remotely. Mentis has provided therapy for virtual support groups.
Lenice Smith, executive director of Bloom Marin, shared that family and friends of Cari Anne Broding raised $40,000 for Bloom Marin. "Wells Fargo has provided resume and interview help for our clients, while Patelco Credit Union has provided financial literacy training. Elliot Stone, owner of Molly Stone, has provided us with masks, hand sanitizer, and cleaning solutions all through the pandemic," says Smith. "Westamerica Bank and Wells Fargo have sent their employees to assist us as volunteers. Health and Human Services of Marin County, specifically case manager Luis Luciano, senior program coordinator, has supported our clients with mental health services."
Veronica Vences, director of development for La Luz Center, says a host of entities in the Sonoma Valley have supported the center. These have included Broden Plumbing, Heating & Air, Puente-International and Kenwood Community Church. Eco Terreno Wines, Hamel Family Wines, Loma Del Sol Vineyards, Scribe Winery and Lazy Dog Vineyard have also assisted La Luz Center, as have Frances Restaurant and Goodness Gracious Catering.
Jennielynn Holmes, chief programs officer of Catholic Charities of the Diocese of Santa Rosa, says a wide range of organizations have assisted Catholic Charities this year. These have included Providence Health and Kaiser Permanente, which provided funding for Nightingale, a shelter for individuals recovering from major illnesses or surgery, and Caritas Village, an affordable housing and homeless services center development that is a partnership between Catholic Charities of the Diocese of Santa Rosa and Burbank Housing. Additional donors to Caritas Village include Exchange Bank, Redwood Credit Union, Summit State Bank, Luther Burbank Savings, Sonoma County Vintners, Friedman's Home Improvement, Montgomery Village Shopping Center, Wells Fargo, Wright Contracting, and Abbey, Weitzenberg, Warren & Emery LLP.
Holmes says Wild Oak Saddle Club provided more than 1,000 meals to low-income working families and farmworkers affected by COVID-19, while Viavi provided in-kind donations of computers, bedding and other items for Sam Jones Hall, one of the Diocese's shelters. In addition, Exchange Bank staff volunteered their time to beautify Catholic Charities' Family Support Center, and Redwood Credit Union supported Catholic Charities' work to serve working families impacted by wildfires.
Marcos Suarez, program manager of business diversity services for Sonoma County Economic Development Board, says John F. Friedemann, the managing partner of Friedemann Goldberg Wargo Hess LLP, a Santa Rosa-based law firm, is helping woman-owned and other underserved businesses during the pandemic free of charge. Friedemann has provided legal services that have increased access to Payroll Protection Plan (PPP) funding.
Jessie Hankins, program and evaluation manager for LGBTQ Connection, says Rancho Gordo Beans, Sweet Abe's Baking Co., JGS Distributing, Anne the Baker, Ca'Momi, and Travis Credit Union, all of Napa, supported the organization.
Lisa Carreño, CEO and president of United Way of the Wine Country, says United Way of the Wine Country thanks the 100-plus businesses and their employees who have worked hard throughout the pandemic and generously made regularly scheduled payroll deductions to support the organization's emergency relief efforts, 2-1-1 Sonoma, and Earn It! Keep It! $ave It! free tax preparation. "Workplace support like this makes these and other resources available to co-workers, employees, clients and customers, many of whom are juggling busy work schedules with family commitments," says Carreño.
Gender Inclusion Means Respect
Across the North Bay, it is recognized that the term "women" can be inclusive of individuals who identify as any or all of the following: female, transgender, intersex, non-binary, and gender non-conforming. It has been a challenge for individuals who identify as women to address discrimination and harassment, especially during the pandemic.
Jessie Hankins, the program and evaluation manager for LGBTQ Connection, a nonprofit that raises awareness about LGBTQ individuals and communities in Napa and Sonoma counties, says best practices trainings have proved useful for entities ranging from health-care providers to local governments. These trainings provide guidance on topics that range from how to correct a colleague's use of inappropriate gender pronouns to the differences between gender identities and sexual orientations. "One of the most significant concerns in the workforce we have seen arise during the pandemic is privacy," she says. "When a person who identifies as queer works from home, what could out them? The detail could be as small as their partner appearing in the background for a second. This adds a great deal of stress to remote work."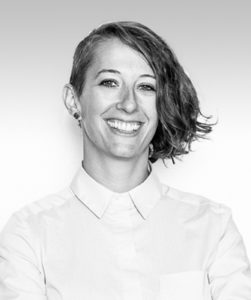 Michelle Glancy, chief human resources officer at Petaluma Health Center (PHC), says establishing a diverse and inclusive workplace culture promotes the celebration of differences. "We know this makes us a stronger and more effective organization, not just on the patient care side, but also on the operations side," says Glancy. PHC has supported its employees during the pandemic, 84% of whom identify as women, through various measures. "We developed resource guides, a volunteer tutoring program to support staff and their families, and partnered with Redwood Empire Food Bank to offer food to individuals experiencing food insecurity," says Glancy. "Most importantly, we listened to our employees to understand their needs and (understood) each individual's situation was different. Work schedule flexibility and listening campaigns were of utmost importance."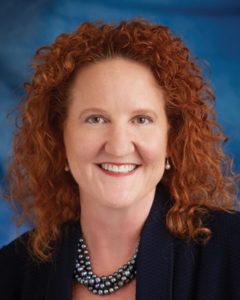 Sarah Hopkins, interim vice president of Human Resources at Santa Rosa Junior College, says the college's employee affinity groups, including those for people who identify as women or with women, Black, Indigenous, and people of color (BIPOC), and/or LGBTQ, have continued meeting through the pandemic to support employees. "To stay connected in this remote environment, we have seen an increase in online professional development opportunities. We are working on expanding our ongoing programming on topics related to diversity, equity and inclusion to promote anti-racism and an inclusive work environment for all employees," she says.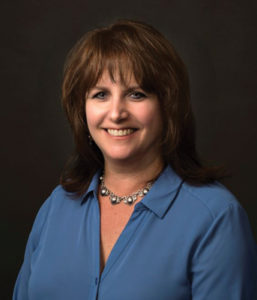 Lisa Carreño, president and CEO of United Way of the Wine Country, recommends that all individuals learn how to be a good ally to people who identify as women, mothers, and/or caregivers "Make a greater effort to understand that your colleagues are struggling with many responsibilities," she says. "If they are part of a targeted group, such as the Asian American and Pacific Islander community, pause and stand in their shoes. This helps you imagine the fear they shoulder because inexplicably, other people are afraid of them. Find ways to see, hear, and be there for these women."