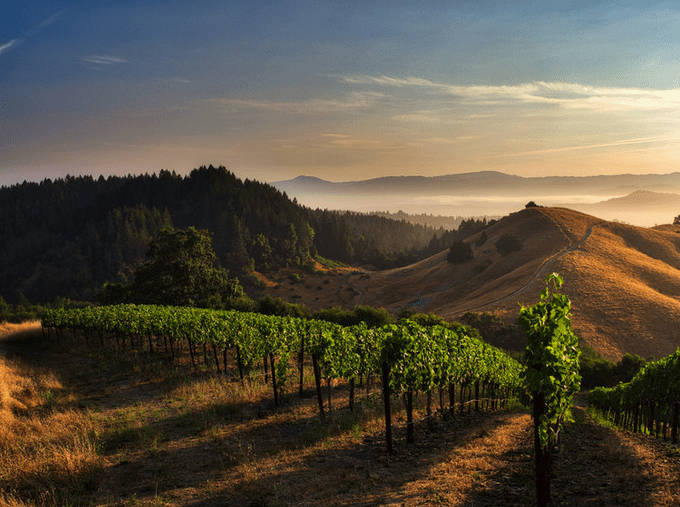 "When you manage all of those variables and really know what you're doing, Pinot Noir will be your friend and will grow really well." – Giovanni Balistreri, winemaker
Winemaker Giovanni "Gio" Balistreri's love affair with his winemaking craft creates a rich and complex Pinot Noir. It's magnified within every sip, and NorthBay biz readers have crowned his Pinot Noir from Russian River Vineyards the best in the North Bay.
The wine presents dark, ripe fruit on the nose with subtle herbal notes. An overtone of smokiness accompanies the strong dark cherry and blackberry flavors, followed by hints of tea and spice. The tannin structure and exquisite acid balance of this wine give it a fantastic and complex finish.
While Gio hates to compare his work to other notable local wineries, he explains his hands-on, intensive process which makes Russian River Vineyards' Pinot Noir so unique and special. "I spend the time, I understand the process, I buy the best barrels and I bottle the wine when it is ready to be bottled," says Balistreri. "I manage every vineyard and I know what goes into the soil. I know everything about the vineyards. That's what I feel really sets me apart from anybody else. I just don't buy fruit, I buy the most premium fruit and that can be used to create a wine that is world-class."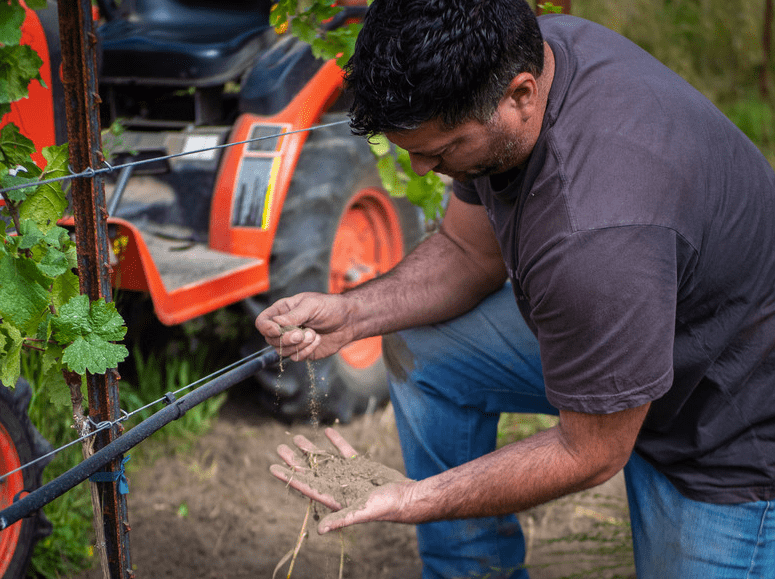 Balistreri understands the fickleness that comes with the Pinot Noir grape itself. "It is a heartbreak grape," he says. "There are so many variables that go into growing Pinot Noir that make it very challenging. But, when you manage all of those variables and really know what you're doing, Pinot Noir grapes will be your friend and will grow really well." Some of the variables that can compromise the grapes include watering the grape too much, having too much heat, not picking it at the right time, differing pH levels, late rains and pest damage. The grape also molds easily.
The Russian River Valley region boasts a variety of wine-growing neighborhoods and a rare combination of climate attributes perfect for winemaking and especially for Pinot Noir. There is a breadth of breathtaking landscapes surrounding the Russian River Vineyards where warm, summer days unite with the Pacific Ocean breeze and fog, while the Russian River itself keeps the property cool at night. Cool nights preserve the acidity in the grapes.
"What's so unique about Russian River Vineyards is the property, the wines and the people who make the winery what it is," says Balistreri. "Our grounds are unlike anyone else's. We are 100% outdoors underneath 100-year-old Redwood trees surrounded by picnic tables in a park-like setting that features live music from local artists Thursday through Sunday. We have a restaurant on the estate featuring fresh locally sourced foods that produce exquisite Wine Country cuisine that pairs so perfectly with our wines."
As for pushing past the year of the pandemic into 2021, Russian River Vineyards deployed a myriad of tactics to provide a safe and comfortable space for tastings. "We employed a contact-less wine delivery system as well as food delivery. Our plates and flatware are 100% sustainable and 100% compostable," says Balistreri. "Since our property is almost exclusively outdoors, this really allowed our guests to feel safe and understand that you can still go out and taste wine in wine country safely. Not only do our guests feel safe at Russian River Vineyards, but our staff also has an extremely safe working environment as well."
This summer, schedule a getaway to Forestville and enjoy the best Pinot Noir in the North Bay, courtesy of Gio Balistreri and Russain River Vineyards.
Photos courtesy of Russian River Vineyards