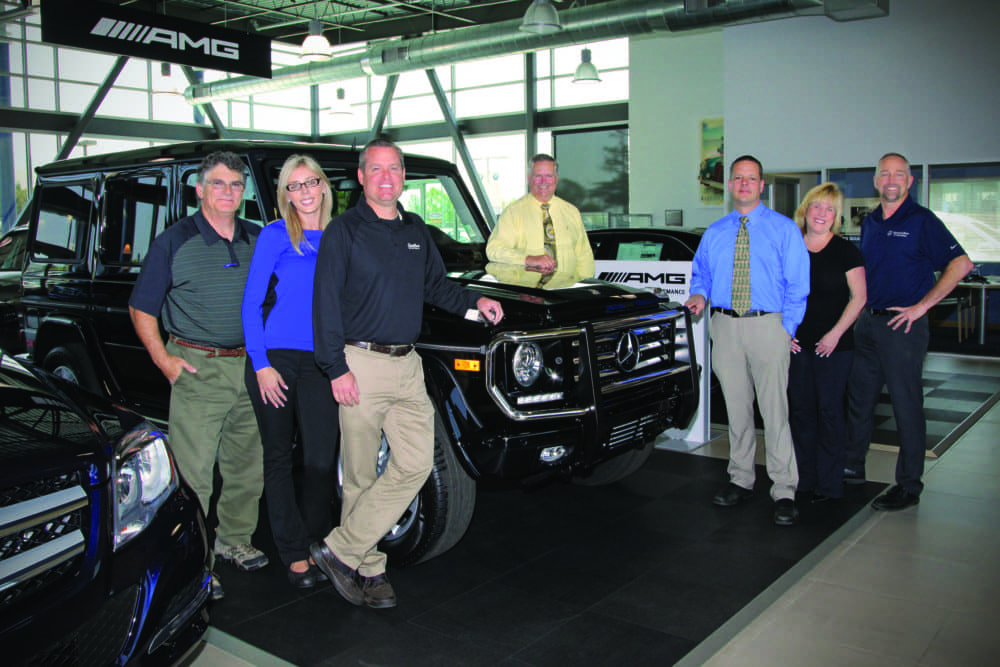 "Smothers pairs the right vehicle with the right client." – John White, vice president of operations
For the 15th time, Smothers European reigns supreme in the world of luxury cars. For 35 years, the dealership has provided expert customer service to the North Bay, while putting each client in the perfect vehicle. It's no wonder NorthBay biz readers voted for this enterprise time and time again as the North Bay's best.
"We are a boutique dealer, we're small yet we offer high end, one of a kind products," says John White, vice president of operations at Smothers European. "Our sales professionals are not paid on commission. This way we can work together as a team to achieve dealership sales goals, while giving guests a seamless experience."
The staff itself is of the highest quality. The team consists of many long-time, knowledgeable and personable employees backed by an ownership which genuinely cares about both customer and employee. Owners go out onto the floor and work directly with guests, creating an intimate experience when it comes to shopping for a car.
Smothers European has an uphill battle, unlike hospitality services in the local area including wineries or breweries, when dealing with customers. Car dealerships continue to struggle with the reputation of being a tough sell with rough treatment toward its customers. Yet, Smothers European stands as an anomaly amid a trove of stressful negotiations and customers leaving lots with questions and worries about whether they got the right deal.
"We put profits second to doing the right thing," says White. "We employ and empower quality people who know the Smothers way of doing business. The relationships built here are genuine and long lasting."
With another Best Of award on the company's mantle, Smothers European looks ahead for more success this year after persevering through a tumultuous COVID-19-riddled year. "[This year] started off with a bang as we're super busy in sales and service," says White. "New electric vehicles are bringing many new people into the marketplace and folks are often choosing to drive rather than fly for vacation, leaving room in their budget for services or even a new vehicle altogether."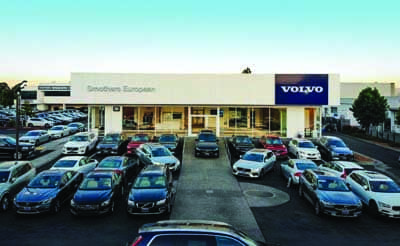 The previous year was an ordeal for Smothers European to conquer. With the use of internet sales, home delivery and test drive options, the luxury dealership had to be creative to keep putting people in cars. The test drives were an obstacle with social distancing, so Smothers European debuted solo-test drives without a dealer representative, but with a full-time safety coordinator and three different full-time, in-house cleaners to wipe down surfaces to avoid contamination. They even had to sign paperwork in larger open areas. Smothers European took the pandemic very seriously, valuing the customer's safety.
"If you want an experience where the dealership is small enough to be supremely flexible to your needs, Smothers is the place," says White. "If you want service from knowledgeable, tenured sales and service professionals, Smothers is that place."
Since the pandemic hit more than a year ago, Smothers European has turned severe business readjustments into everyday practices as the dealership is doing everything in its power to make buying a car as easy as possible during the current climate. At the end of the day, stripping away the pomp and circumstance a larger dealership may fleetingly provide, it's all about matching the customer with the perfect car. "Smothers pairs the right vehicle with the right client," says White. Every time.
Photos courtesy of Smothers European