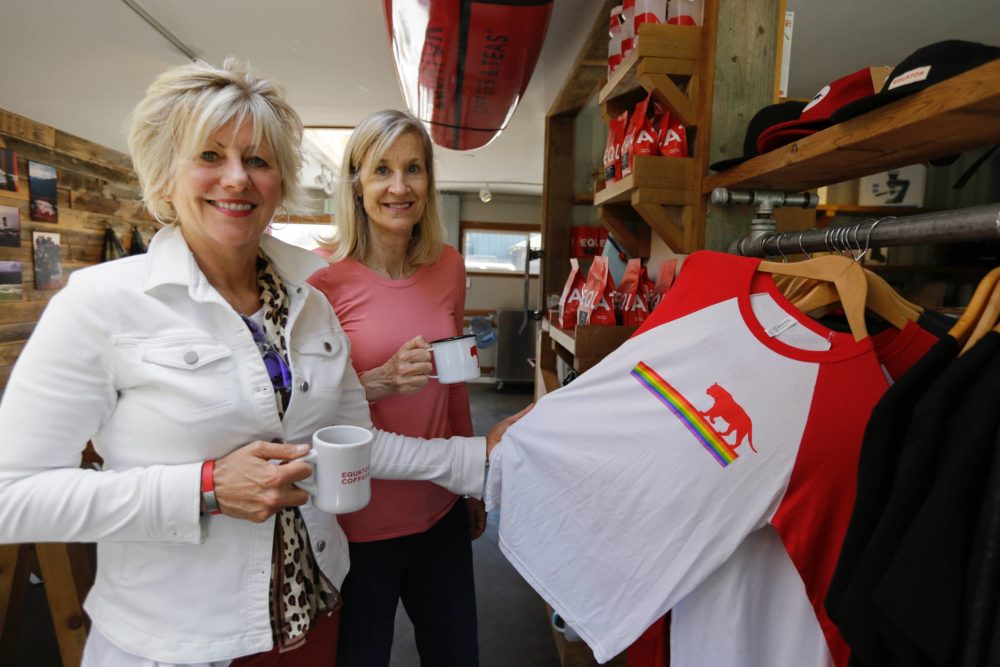 In June 1969, a tavern in the Greenwich Village neighborhood of Lower Manhattan became a landmark site of Queer Liberation. The tavern, the Stonewall Inn, is forever synonymous with the Stonewall riots and considered the catalyst for the modern LGBTQ+ rights movement.
Since that time, cities across the U.S. are increasingly recognizing Pride Month by raising Pride Flags as a show of solidarity with the Queer community. And more businesses are increasingly recognizing opportunities to co-opt the celebration for profits in the form of "Rainbow Capitalism." As performative "pinkwashing" capitalizes on the spirit of the moment, the Queer-owned local-business community operates with a degree of ambivalence towards this burgeoning demographic of consumers and producers.
Rainbow Cattle Company
In Sonoma County, Guerneville's Rainbow Cattle Company is something of a landmark tavern in its own right for the local Queer community. The bar opened in 1979, serving the blossoming Queer community of tourists and residents of the Russian River town. The bar played a crucial role in turning Guerneville into a safe haven for Queers north of the Golden Gate Bridge. The town proudly flies a rainbow flag year-round.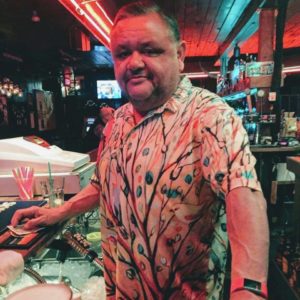 Ben Tacla, a longtime Guerneville resident and bartender of Rainbow Cattle Company, says a major reason Guerneville initially thrived and created a unique community was because of the Queer economy. Tacla finds the explosion of "Rainbow Capitalism" to be an interesting phenomenon.
"The commercialism of it is a lot crasser. It's a weird thing and a double-edged sword; now that straights aren't afraid of us, they like coming in here. On any given evening we have almost as many bachelorettes as Gay men. We ask people to be respectful of the sanctuary for Gays," Tacla says.
COVID-19 is considered the "second-pandemic" the Queer community faced, with the first being the AIDS Crisis of the 80s. Tacla says Guerneville is home to several "older survivors" and that the Rainbow Cattle Company is a hub for fundraising to support the local Queer community. It's a community that's changed somewhat throughout the years with the advent of "straight culture creeping in" according to Tacla. However, the Rainbow Cattle Company remains Queer-owned and every person on staff with the exception of one identifies as Queer. "It's a Gay bar. That still means something," Tacla says.
Face 2 Face
Gary Saperstein is the development director and interim executive director of Face 2 Face, a nonprofit organization dedicated to ending HIV in Sonoma County. The organization was founded in 1983 and offers an array of services such as needle drop-boxes, providing HIV-in-home testing kits. The organization also serves as a licensed prescriber of Pre-exposure prophylaxis (PrEP) to prevent HIV and offers housing assistance.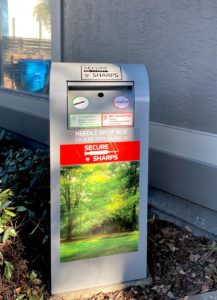 Saperstein says that the true spirit of Pride Month should spur people to give back to the Queer community year-round, as opposed to one month. "You have companies coming out of the woodwork to celebrate Pride, but are they being authentic about it?" Saperstein says. "A business is authentic when they contribute to show their support. We've worked with businesses before who say they didn't see an uptick in business and end the relationship with us. That's not authentic; that's about making money."
Lambert Ridge, a family-owned winery in Healdsburg, is a business Saperstein considers to be an authentic ally to the local Queer community. "Lambert Bridge donates a portion of their sales of Sauvignon Blanc for the month of June to Pride," Saperstein says. "Yeah, they don't do it all year, but the fact that they come back every year and want to donate means they are being authentic about it."
Saperstein says the LGBT+ market is a savvy one, and that the Queer community is very aware of when it's being manipulated for profit. "I think Rainbow Capitalism brings more awareness to people. What happens during pride month is we also see the hate that's out there. An organization like One Million Moms comes out and boycotts organizations. We see the love but we also see the hate."
The One Million Moms/One Million Dads project is the creation of the American Family Association, a Christian-fundamentalist organization that opposes LGBTQ+ rights. The group openly opposes Queerness and unsuccessfully campaigned against the hiring of notable Queer figure Ellen DeGeneres.
"We have to remember that Pride is more than just a celebration; it's about our history and it should be about where we came from and where we are at," Saperstein says. "Our biggest challenge is that a lot of people think HIV is over, and that is far from the truth."
Equator Coffees
Marin County's Equator Coffees has been an LGBTQ+-owned operation since 1995, founded in a garage by Helen Russell and Brooke McDonnell. The company is a North Bay trailblazer in more ways than one, becoming the first coffee roaster in California as a Certified B Corporation in 2011, and becoming the first LGBTQ+-owned business to win National Small Business of the Year by the Small Business Administration in 2016.
According to Devorah Freudiger, director of coffee culture for Equator Coffees, the company has a "layered reaction" to national brands marketing to the LGBTQ+-community and releasing Pride-related products. "If Rainbow Capitalism helps young, Queer-people feel seen in a community where they might otherwise not feel supported, then it's a good thing," Freudiger says.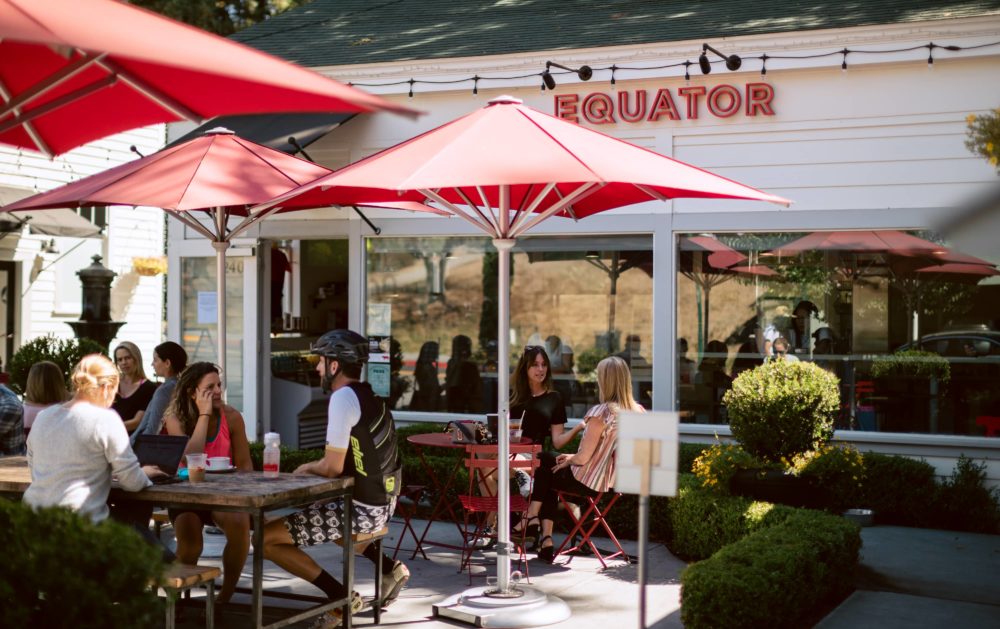 "However, with any purchase, it's important to dig a little deeper than what's presented on the surface. Is a company's 'Pride Campaign' actually supporting an LGBTQ+-cause in some way? A lot of national brands are collaborating with national LGBTQ+-nonprofits, which is a great start. The next thing to inquire about is if the designers, marketers and company leadership includes LGBTQ+-people. At the very least it's important to verify that the company you are buying your Pride merchandise from isn't actively giving financial donations to politicians or organizations that work to further marginalize the Queer community."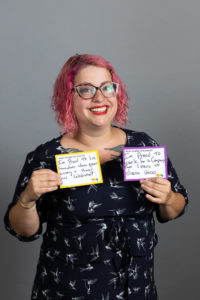 Freudiger says consumers should be conscious about how they are making purchases year-round, not just in June, and to use the guides that come out in June as an introduction to LGBTQ+-owned shops. "It's important to shop at LGBTQ+-owned businesses year-round. It's also important to seek out businesses owned by women and people of color. Supporting small businesses owned by diverse people keeps more money in our community and empowers a more diverse and vibrant community," Freudiger says.
According to Freudiger, another way to support the Queer community year-round is voting for people and policies that benefit them. "There are so many ways that the LGBTQ+ community is still actively targeted and disenfranchised. Take time to write letters of support both politically and commercially," Freudiger says. "For example, if you see a Pride collection from a store that doesn't support LGBTQ+-interests, write them a letter. Ask them questions as a consumer. Most companies read and respond to complaints, even large companies don't want to lose your business, so let them know what you think."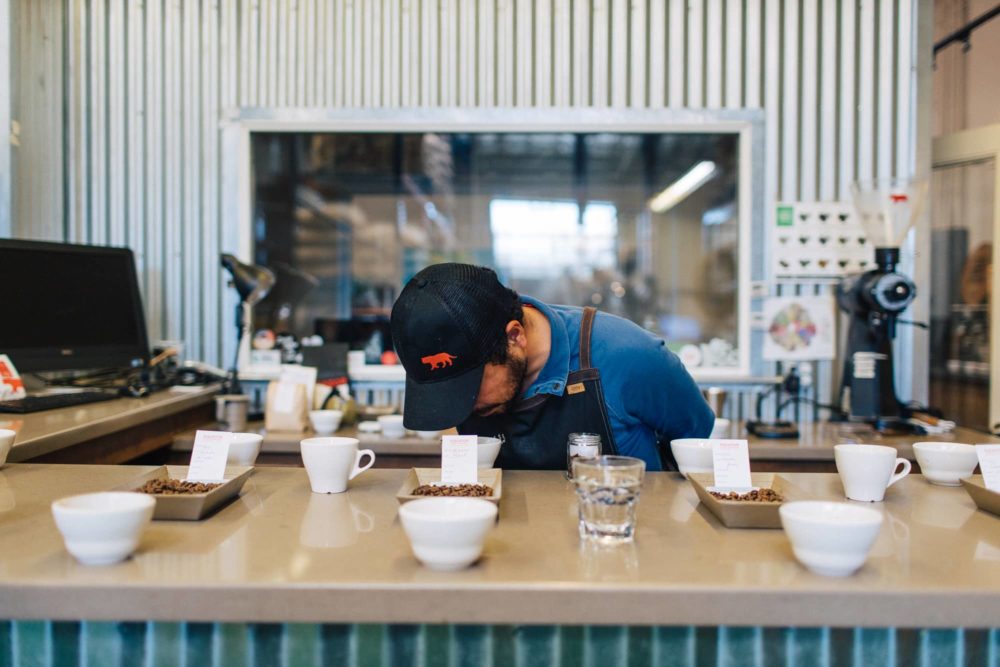 Freudiger believes it's important for businesses to actively embrace diversity at all levels, including hiring, supporting and promoting to leadership positions members of the LGBTQ+-community. However, Freudiger acknowledges that not everyone is ready to embrace that diversity.
"It's true we do still sometimes lose customers when they find out Equator Coffees is Queer-owned," Freudiger says. "Some people won't buy our coffee because of this. Luckily, many more people want to support us, not just because we are an LGBTQ+-owned company, or a sustainably-run company, but also because we have a delicious product."