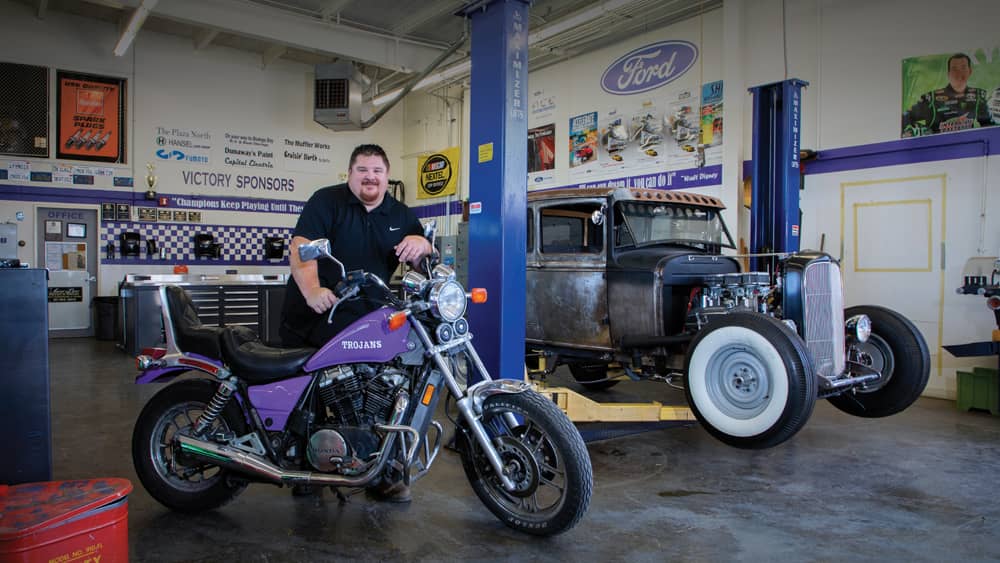 Career and technical education programs seem to be flailing across the country, facing a mountain of systemic barriers, and, some claim, creating shortages of workers in key manufacturing and technical industries.
In Sonoma County, at least, public secondary and higher education institutions are resisting the decline in these programs, working with local industries to both prepare students for success in paths not leading to university, or else teaching them valuable life skills they can take with them.
A passion for the trades
This idea that pursuit of the vocational trades is somehow beneath the pursuit of the university track is something former NASCAR mechanic and current Petaluma High School teacher Keith Benson is acutely familiar with. In Hollywood movies, for instance, Benson says shops are depicted as "decrepit sites with uneducated people"—places students would be unlikely to choose over Utopian-Esque depictions of college life.
After a stint working for NASCAR and then spending most of his career at a Ferrari dealership, Benson decided it was time to give back to the trades that he himself discovered in shop programs while in high school. He began teaching auto-shop and manufacturing classes at Petaluma High School in 2019, inheriting a gutted program after the retirement of a teacher in 2015 who had run it for 40 years. Since then, the program has grown in size and includes classes on topics such as computer-aided design and 3D printing, welding, automotive and machine shop.
But there is a high demand for skilled workers in the trades, even with increasing automation on the horizon. "Be the person who programs, designs and repairs the robot, not who the robot replaces," Benson tells his students. He identifies four other major problems facing modern career and technical education programs in high school, with the stigma against blue-collar careers—which are often well-paying, skilled positions—as the number one cause of decreased programming in public schools.
First, the college has increased the number of courses high school students must take to transfer, requiring more math and science courses and dissuading students from pursuing technical interests, even if they're headed to college. Benson says this is problematic not just because kids who might be happier in the trades don't get exposed to that option, but also because students headed into the STEM fields, particularly engineering, miss out on learning about manufacturing, which could be helpful later in their careers.
Many of his students are 5.0 GPA AP students headed to Cal Poly, aware of the need for technical knowledge to be successful in the engineering field.
Still, Benson says high school counselors, in general, don't encourage students to pursue technical coursework. Instead, students are encouraged to focus on college preparedness.
Marketing is a big issue, says Benson. Schools haven't figured out how to challenge what he calls misguided beliefs about vocational training programs, though he adds that revving engines on campus often has the effect of piquing students' curiosity.
By thinking like a teenager, Benson is successful in marketing his programs. In fact, he recently had to turn away all freshmen students interested in the program as the number of students taking his classes increased from 50 to 120 in a single year. Once students realize cars and other machines aren't as complicated and intimidating as they look, he says, interest increases.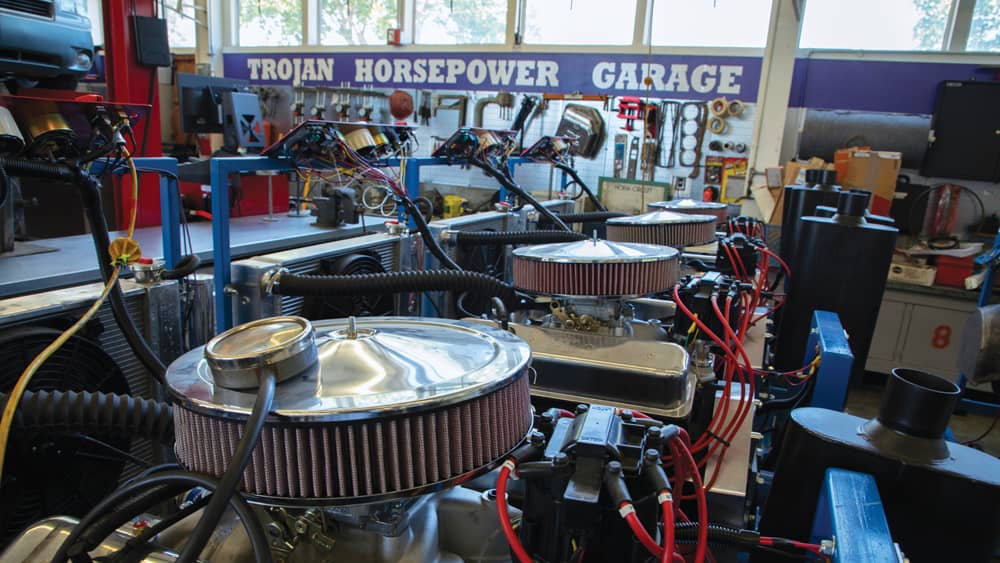 This brings us to the next challenge: vocational programs are costly. Benson's discretionary budget each year is a meager $80 per section. Plenty to buy No. 2 pencils, but not enough to buy even a single tire for students to change out, let alone a car battery or engine parts. "A lot of people in the academic realm don't know how to fund it or manage it," he says.
While there's interest at Petaluma High School in expanding CTE programs, as the school is one of an ever-decreasing number of American public schools offering auto shop, machine shop and welding, funding remains a major issue.
To counter lack of funding, Benson and local Petaluma alumni founded a nonprofit organization called Phase Auto, which, over the past three years, has raised $80,000 for the automotive program at Petaluma High—a solution Benson's charisma and dedication provide for, but likely wouldn't be possible in the district without him specifically. The nonprofit helps purchase supplies and parts in a timely fashion, unlike grants, which can be complex and take months before equipment or materials are delivered.
A major subproblem in lack of funding is finding qualified, competent teachers, who would almost certainly make more money remaining in the trades. The problem, according to Benson, is in the tiered pay schedules public schools employ. For staff and faculty without a bachelor's degree, salaries top out around $60,000 per year, and that's after a decade or more on the job. With many CTE teachers transitioning to education later in life, the prospect of making a good wage is small. Why leave the trades, when wages for new employees can start at $50 an hour in those sectors?
"It takes the industry people to come in and do it, but they need to be paid well," says Benson.
While Benson believes the pendulum is swinging back towards vocational training in high schools, he says lack of funding is depriving would-be students of educational experiences that could benefit them, and not just in terms of career success.
Cars, for instance, are just a series of small systems. Learning about them in high school will make learning about similar machines easier in the future.
For students who don't learn well in a traditional classroom setting, the project-based learning offered in technical classes can help them apply concepts like trigonometry in a practical setting. They can also serve as a respite for students who are otherwise uninterested in school, providing them an outlet that can help them reach graduation with some career prospects.
Breaking the stigma that pursuing trades is an option only for those who can't hack university is the major hurdle to overcome, however. Benson emphasizes that pursuing the trades means far less debt, high job availability and high wages to boot. Trades, he says, are a viable first choice.
Creating choices and opportunities
Windsor High School was founded in the mid-1990s with specialization in mind. Since its inception, students have selected focus areas to pursue in their junior and senior years.
The school is divided into small learning communities organized around a specialty, with classics such as humanities and STEM, but also focus on areas such as hospitality and business, and more recently, construction. Students take their core history and English courses plus an elective in their particular area of study alongside other students in their learning community for the final two years of their high school careers. The English and history classes, while meeting state standards, also delve into the subject material of the focus area.
Students in the Vineyard Academy, which focuses on hospitality and business, may learn how to write a bid during their English classes, for example.
According to Marie Ganister, Windsor Unified School District CTE Coordinator and culinary arts teacher at Windsor High, the focus program benefits students by creating rich opportunities and choices for all kinds of learners. It also prepares students to be college and career-ready at graduation.
Ganister heads the Vineyard Lighthouse Academy, which focuses on hospitality, a component essential to the broader Sonoma County economy.
Other similar academies include the Nueva Academy of Visual and Performing Arts and the Arete School of Digital Arts.
The district implemented these programs, inspired by the zeal of early administrators, by applying for grants through the state's California Partnership Academies program, which funds CTE programs in public schools. Recipients of an arduous grant application process can receive $50,000 to $75,000 in grants per program per year.
The programs incorporate specific advisory boards from local members of specific industries to ensure the curriculum is preparing students for employment. They also work with Santa Rosa Junior College to prepare students for continuing CTE coursework at the college level.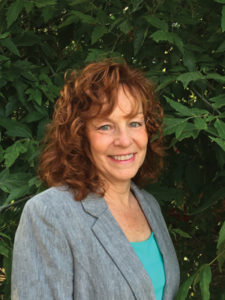 Grace Curtin-Fiano, whose been with Windsor Unified School District for 26 years and has served as Windsor High's assistant vice principal for six years, emphasizes the many benefits of Windsor High School's small learning communities model. Not only do students learn valuable life, technical and career readiness skills, but the small learning communities, called cores, also provide an opportunity to distill a large high school into these small learning communities that promote a direct and close relationship with students. If students show signs of problems, such as declining grades, teachers take notice and intervene. And parents appreciate this system.
The newest academy, says Curtin-Fiano, is a construction program that began last fall. The BUILD Academy will expose students to the many elements and the rich opportunities that exist in the construction industry sector through hands-on building projects alongside management and business training.
"The goal is that when students leave BUILD Academy, they are college and career-ready to successfully enter the industry sector," says Curtin-Fiano. "When students leave BUILD academy, they will have a media presence in terms of a resume, recommendations and a portfolio of different projects they have constructed. Students will collect letters of recommendation from industry professionals and create a portfolio of the different projects they have constructed. This will enable them to be well prepared to approach any construction business or coursework they'd like to pursue at the JC or another institution and take advantage of the next steps in their post-high school careers. The vision for Windsor High School's BUILD Academy is to develop into a magnet program to serve the youth in our county."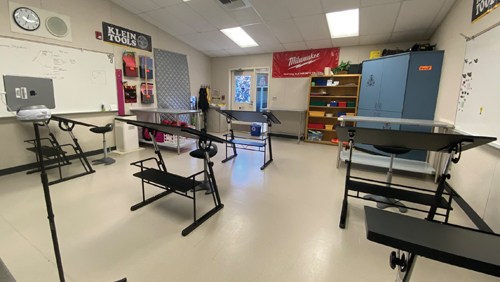 The Build Academy exemplifies the purpose of the California Partnership Academies, which is to respond to the training needs of local economies. In Sonoma County, after years of destructive wildfires further impacted an already dire housing market, the labor market in the construction industry has been a major bottleneck to development and reconstruction. Programs like the Build Academy help localities and the state manage problems like larger problems like housing by solving root problems such as labor shortages.
Training at the JC
At the college level, Santa Rosa Junior College has ample resources to train students interested in the trades as well as demand from local industries to do so.
According to Brad Davis, dean of workforce development and former SRJC business instructor, "more than half the students who attend SRJC are there to take certificate courses or brush up on skills in career education."
In general, career education has seen an increase in popularity, says Davis, as the cultural belief that one must attend college to be successful has slowly been proven untrue. Like Benson, Davis says that stubborn misconception has been the largest problem for career-oriented educational programs over the years. "There's a lot of great opportunities that don't require a four-year degree," he says. He highlighted some of the JC's many CTE programs, such as business and culinary arts, which are popular with both students and employers. Other popular programs include nursing and health care, paralegal studies and human resources. Program courses teach students how to do something, with the goal that when they receive their certificates, they are ready for employment.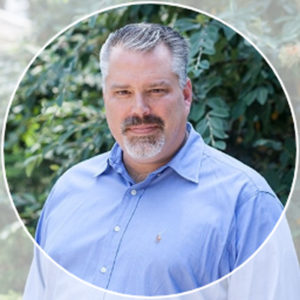 One program that's been highly successful in recent years is welding. In fact, the demand for welders is so high that many students are hired right out of the classroom. This is so common, the college is considering shortening the certificate program in response to what industry employers require in actuality.
Like Windsor High, curriculums in the JC's robust CTE programs, per California guidelines, are determined through collaboration with specific industries via advisory panels. Advisory panels provide program directors with the knowledge to be adaptable to the industries for which they train students, allowing practical course corrections such as shortening the welding program to emphasize only the skills really necessary for employment.
For instance, in meeting with the business office technology program, which trains students to work as administrative assistants, the advisory panel emphasizes an increased need for soft skills. While of course administrative assistants need to know about Microsoft Office and have other industry-specific technical and practical skills, the advisory panel found that skills such as collaboration and time management are also in high demand. The program was quickly adapt to incorporate instruction of those skills to meet industry needs.
According to Davis, CTE programs are directly responsive to the needs of the labor market. New programs are designed only after extensive studies asking two main questions: Will there be jobs in the community for students who have completed their coursework? And, will those jobs have living wages?
"That's our responsibility as educators," he says. "We have to make sure that if you go through it you're prepared for the workplace and that there's a workplace to go to."
Emphasizing the responsiveness to demand in the labor market, Davis notes a yoga teacher certificate program, which also demonstrates the ability to find training in fields not necessarily considered traditional technical careers.
The yoga certificate program was a response to the high level of interest in yoga classes offered at the college. After speaking with industry professionals, the college determined the certificate program would be a viable career option. "We did a study and found out it's sustainable. Now some students of the program are opening up their own studios and working for studios," he says.
The JC has also responded to the demand for construction workers. Following the fires, says Davis, the JC applied for and received a federal grant to build a construction trades building on the Petaluma Campus, responding to the need for residential construction, reflected in high steel, wood and other material costs.
The JC works closely with area high schools, including Windsor High, encouraging high school students to take college coursework or enroll following graduation.
According to Davis, the JC's esteem in the community is foundational to its effective partnership with local industries. "We have a system at the college who creates that success," he says. "We have faculty at the college who have completely invested in making their students successful. It's a partnership with everybody at the college believing that we are something special and that we offer something special."
The only question that remains is how one defines success, and if a traditional academic college education is really the only path to get there.
Windsor High and CPAs
The California Partnership Academies (CPAs) program has been operating in California since 1984. CPAs differ from traditional educational routes by preparing high school students for success in both college and career, according to the California Department of Education.
CPAs incorporate 10th, 11th and 12th graders into small learning communities within a larger high school. In these smaller communities, or "focus areas" as they're called at Windsor High School, students take core academic classes (English and history) in addition to at least one career-technical course pertinent to the specific academy. For instance, if the academy were focused on performing arts, enrolled students would take a theatre arts class.
One of the major themes of CPAs is the involvement of employers in the community to provide internships and other opportunities for students to learn outside the classroom.
The CDE reports that studies on CPAs "have found positive effects on students' performance during and after high school."
At Windsor High School, 11th and 12th graders only enroll in "focus areas." According to Windsor Unified School District representatives, the CPAs are meant to serve as a magnet program, drawing students to Windsor schools from around Sonoma County and the region.
Windsor High School has nine focus areas, five of which are academies: the Arete Media Academy, focusing on the digital arts; the Build Academy focused on construction and construction management; the Career Exploration Academy, which provides students with general career skills like critical thinking, creativity and career planning; the Nueva School for the Arts, focused on design, marketing and theatre; the Vineyard Academy Lighthouse, focused on hospitality, business and viticulture, among other topics; and the Axis STEM Academy.
The other three focus areas are similarly designed but are not CPAs. They are Advanced Placement (AP), Humanities and Communications, and Pre-Med.
Career Education: Facts
Roughly one-third of new jobs in California will require more training than offered in high school, however, less than a four-year degree, according to the Public Policy Institute of California (PPIC). Career technical education (CTE) is a means of connecting students to career opportunities. CTE provides industry-based skills, improving career options, while about one-third of high school CTE courses can meet admission requirements for public universities in the state.
California community colleges (CCC) are the primary providers of CTE, where nearly 420,000 CCC students, or 35% of students, participated in CTE courses in the 2016-17 school year. CTE coursework can include arts and media courses, in addition to technology, agriculture and health.