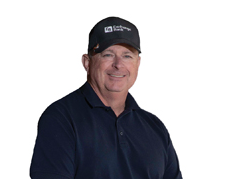 The ninth president in Exchange Bank's history, Troy Sanderson joined the financial institution in 2018, and previously served as executive vice president and chief banking officer. Prior to joining Exchange Bank, he was the president and chief credit officer for the Bank of Rio Vista and has 15 years of experience leading credit teams at community banks. A Sonoma County native, his family roots in the community date as far back as 100 years, and Sanderson has no intention of leaving. "The North Bay has a very strong sense of community," says Sanderson. "It would be easy to say that this place is special because of the weather, or recreational opportunities, or even the wine, but it's really the people." His greatest career achievement is creating a healthy work-life balance, which involves spending as much time with his wife, Tasha, and two kids, Will, 28, and Ben, 24, traveling while fitting in as many rounds of golf as possible. Sanderson served for 10 years as an elected member of the board of education of the Petaluma City School District and was formerly the past president of the Petaluma National Little League. He currently serves on the board for the Committee on the Shelterless (COTS) in Petaluma and the board of the Redwood Empire Food Bank.
What was your first car?
My first car was a beat-up 1970 Datsun pickup that set me back $700 in 1980.  It broke down often and in some of the most interesting places. My family owned a Ford dealership until I was 15, so cars were always a part of my life. They once had a 1967 Shelby Mustang GT500 on the lot for about one week. I washed it every day, made an excuse to move it every chance I could and cried the day it sold.
Do you ever splurge on certain purchases?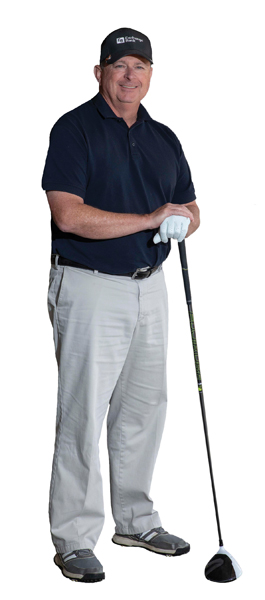 I'm not a big believer in splurging on material things. I drive a Chevy Volt and we live in a modest and well-worn house in my old neighborhood. One thing we do splurge on is travel, especially with our kids. We've gone to some great and far-away places and had wonderful adventures. Material things tend to wear out or lose their luster after a while. The memories shared reliving family trips while sitting around the Thanksgiving dinner table tend to get better over time.
What would the best road trip be for you?
We are big SF Giants fans, and when our boys were young, we decided that we wanted to see the Giants play in every ballpark in the league. As their lives got busier with school and sports, that goal got pushed back. I believe we have 20 parks to go to. I would love to start working on that goal again with my wife and our boys (now adults) and maybe mix in some great golf courses while on the road. I think we might just do that.
Did you prefer junior college or university?
My experience at the SRJC was life-changing as it opened up choices that I didn't previously have and allowed a 17-year-old the opportunity to mature as a student while still in familiar and supportive surroundings. That being said, my experience at university gave me eye-opening perspectives of life outside of my bubble—different people, different places, different ideas, different experiences. That was life-changing also. For me, I think it was the perfect college experience having both. But again, I believe the right collegiate path is unique to everyone.
If you could take a golf lesson from anyone, who would you choose?
It would be from my grandfather, Aubrey, who passed away in 1993. I was his youngest grandchild, and he had stopped playing golf before I started, so we never made it to the course together. I understand he was a good, but not great, golfer. Golf is such a mental game, and he was one of the smartest people I have ever met and a very strategic thinker. I try to model my work life around the lessons I learned while watching him run his businesses. His advice on the mental side of golf would have been priceless to me.
What was a career choice you wish to do-over?
I was set to start my MBA right after college graduation. I even registered for classes. But a good job opportunity surfaced at the same time. I had just married and we'd bought a run-down shack of a house in Sacramento that was going to be a full-time job in itself. Short version—I delayed and then ultimately never tackled the MBA. I've always regretted that I didn't get to enjoy the additional educational experience.