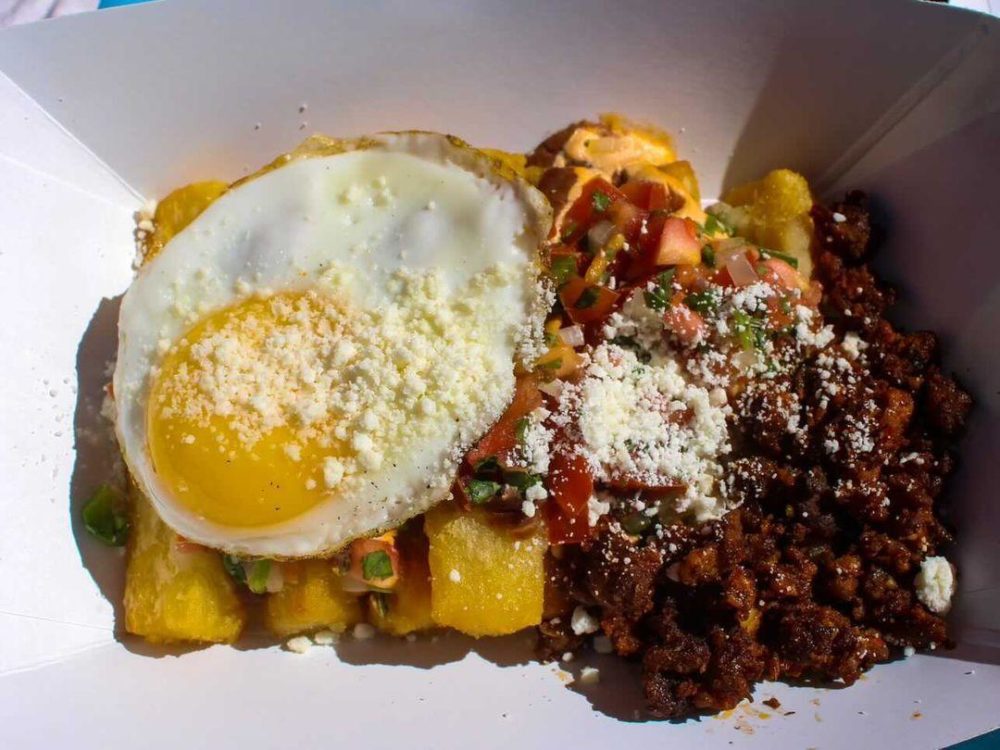 Carlos Moran knew his life's calling from an early age. After eight years working in property management for supportive housing of San Francisco's unsheltered population, that calling grew louder for Moran. "I enjoyed helping people, but that wasn't my passion. My calling is food. I like cooking and feeding people," Moran says.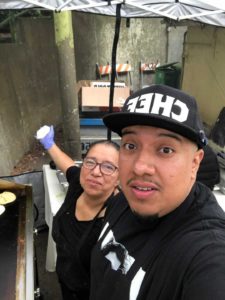 In 2014, Moran partnered with his mother, Carmen Carbajal, an immigrant from El Salvador, to act upon that calling. The mother-son duo began catering events for family and friends, offering the standard taquero services along with a special treat: Carmen's handmade pupusas. "My mom has been cooking since she was five with her grandmas. I call our cuisine Salvadoran-American because we try to make our food as close to authentic El Salvador as possible with the ingredients available here, with what my mom learned as a kid and my own street-food twists," Moran says.
Moran's unique twists and his mother's traditional flavors make for a uniquely mouth-watering experience found only at Los Bayuncos Catering and Pop-up. It's an experience they are bringing to Santa Rosa's Shady Oak Barrel House this Saturday from 2 to 10 p.m. The pop-up is part of a mini "Bay Area Tour" as Moran likes to call it.
Among the unique menu items are the Yucca Bayunca, a serving of yucca fires topped with crumbled Salvadoran chorizo, Pico de Gallo, Salvadoran sour cream, cheese and re-fried beans with an over-easy egg. It's a dish not found anywhere else. Another one-of-a-kind, crowd-pleasing creation from Moran is the "Putaco," half-pupusa, half-taco. The "Putaco" is topped with a choice of traditional carne options found on street tacos, with cilantro and onions.
Moran says that his background in mom-and-pop restaurants and experience with Korean and Filipino street foods inspired his blend of traditional-with-a-twist. "There's not much for El Salvadoran street food options, outside of a traditional sit down restaurant," he says.
Los Bayuncos prepares everything on the spot, made fresh-to-order, which Moran says can lead to impatience on the part of some eager and hungry patrons accustomed to quicker turnarounds of traditional taco trucks. However, Moran knows exactly what to say to those waiting on their orders. "I say, 'Look at my mom making these pupusas fresh. You're not going to want to miss those."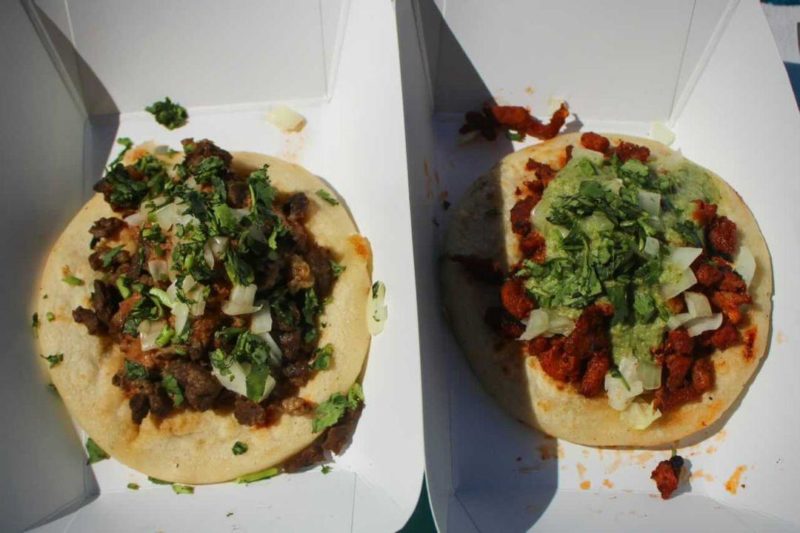 Born and raised in San Francisco, Moran's family has lived in the Bay Area since the 80s, fleeing El Salvador's bloody civil war waged by a government-supported military targeting anyone suspected of supporting social and economic reform.
Moran says that he's noticed El Salvadoran cuisine was "getting lost," and that he and his mother hope to spark a renewed interest in cooking and eating the cuisine. "El Salvadoran food is known in the Latino community, but rarely known outside of it for its cuisine," he says. "My primo [cousin], Hector Martinez and I, have been blessed to learn other cultures cuisines but never ours until now. We both said, 'Why not cook our own cuisine and apply what we've learned?'"
Moran's cousin, Martinez, a co-owner of Los Bayuncos, comes from a background of fine dining in San Francisco. Martinez' fine dining experience, coupled with Moran's street-food savvy provide ingredients for the unique flavors and items at Los Bayuncos. And of course, there's Mama Carmen.
"It's fun when you get to do something you love with your mom. She loves to cook and I love to cook," he says. "I've been trying to retire her for the last three months and she keeps telling me 'No.' Besides, it doesn't feel right if she's not there with us."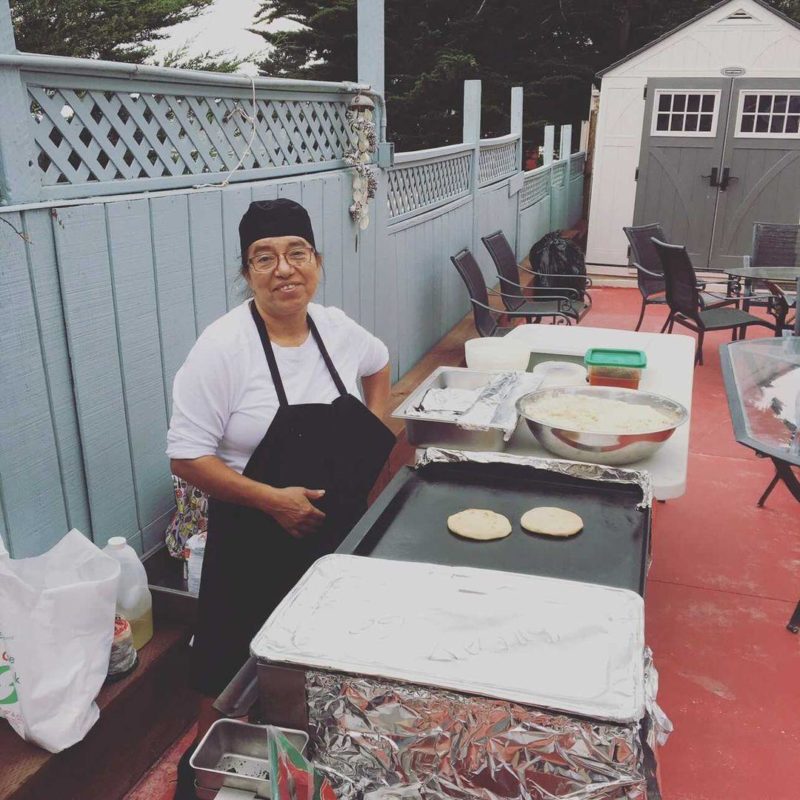 For booking or more information on upcoming events, follow Los Bayuncos on instagram @los_bayuncos_