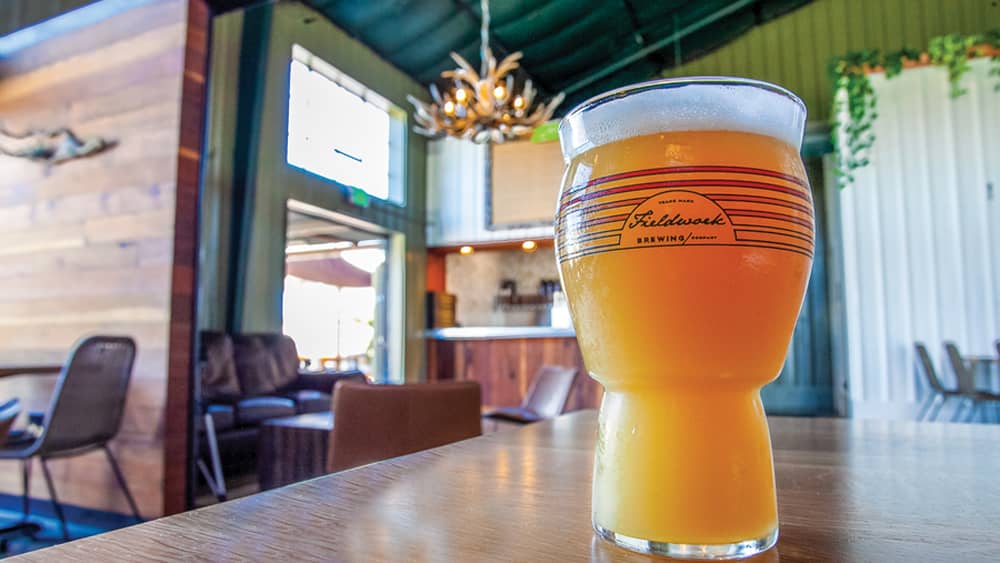 Fieldwork Brewing: On Tap at a New Location in Napa
Fieldwork Brewing Company recently opened a new location at the Oxbow Public Market Annex. Moving from inside the market to a larger space at the adjacent annex, Fieldwork's new location features an expansive indoor taproom and a large, European-style beer garden, overlooking the Napa River and Oxbow Commons green space.
"We are excited to have a much bigger indoor-outdoor space to present a Fieldwork environment that is more akin to our other Bay Area locations," said Barry Braden, CEO and co-founder of Fieldwork Brewing Company, in a statement. "Our goal is always to provide the best hospitality, a casual environment and exceptional beers—as fresh as possible and directly from the source.
The Fieldwork Taproom and Beer Garden features up to 18 beers on the menu and will also feature live music. During the holidays, it offers two special beers—Blackberry Parfait (kettle sour ale) and blueberry parfait (kettle sour ale.) Founded in 2015, the company is headquartered in Berkeley. For more information, visit fieldworkbrewing.com.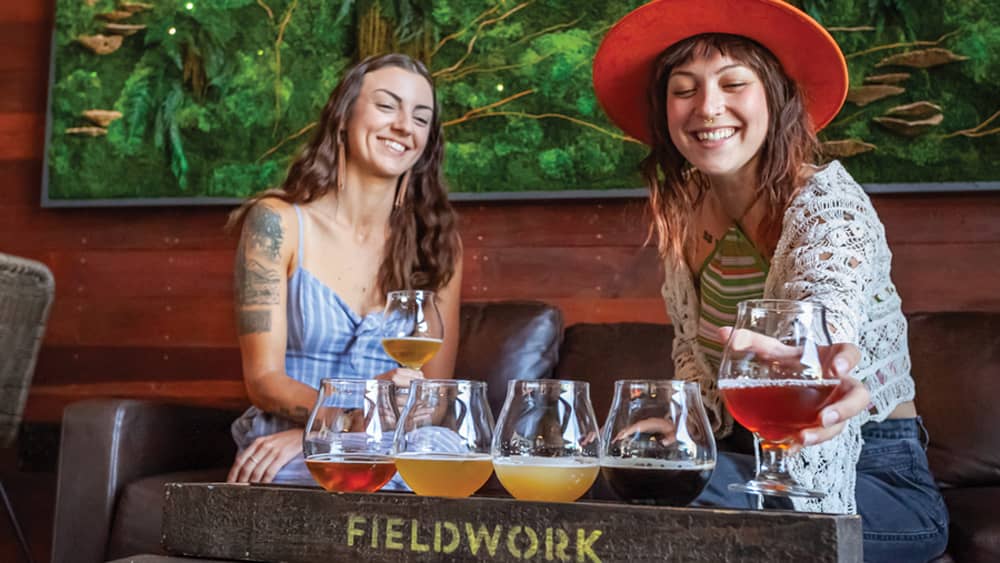 A Trend-Setting Brew: Healdsburg Beer Co.
Though the cans are designed with ornate crests that represent the brewing philosophy of classic British Ales, the humble origins of the local brewery started in Kevin McGee's garage. "I was working as an executive in the wine industry and brewing on the side because I figured I could trade beer to the winemakers for wine that was way better than anything I could make myself," says McGee, founder of the Healdsburg Beer Company. "My boss, Jess Jackson, and I were rewriting dozens of business plans for the family wine portfolio, and I went home one night and penciled out a business plan for a garage-scale brewery. I brought it in and, somewhat to my surprise, he thought it was a great idea." And with that penciled plan, one of the first nano-breweries was born.
Now brewing in the Anderson Valley Brewing Company's Bavarian warehouse, the Healdsburg Beer Company produces an IPA in a UK-style from the tradition of Burton-upon-Trent brewing, a refreshing and light Blonde Ale, and a Robust Porter, rich and complex with midnight wheat, pilsner and dark chocolate malts and two-row barley.
The uncommon house beer style, clean body and delicious taste made it popular among "beer-hunters," scouring the North Bay for the next hidden gem. "The styles of beer that I was making were basically driven by what I wanted to drink and couldn't find anywhere, that seemed to resonate with people wanting something different. I was hand-crafting cask-conditioned beers with yeast strains that most breweries weren't touching," says McGee.
For more information, or to find the nearest location where you can get your hands on this trend-setting beer, check out healdsburgbeerco.com.