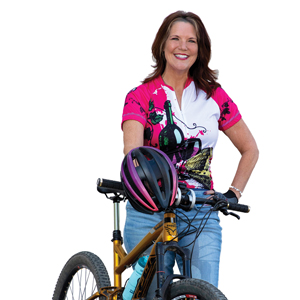 Wendy Young discovered her passion for association management in 2006 when she accepted a position with the American Institute of Architects Redwood Empire. A Sonoma State graduate, she enjoyed helping the volunteer board members make the most of their experience helping the community. Now, she's the executive director for the Sonoma Mendocino Lake Medical Association, working with all the team's physicians, while providing values and services to a specific community of professionals. Her work requires an immense amount of problem-solving, which Young thrives on. Away from work, she loves exploring local parks and trails on a mountain bike or traversing local waterways in her kayak. She loves good food, wine and cocktails and enjoys spending time with her husband Jeff, her four adult children and her two Havanese dogs.
What is your greatest professional achievement?
My greatest professional achievement thus far has to be creating and running a mass COVID-19 vaccination site at the Grace Pavilion for Sonoma County residents with the help of community volunteers.
If there are two types of people in this world, what would your two types be?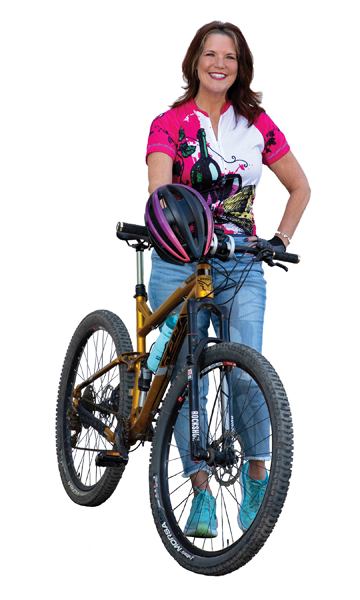 Challengers and loyalists. Challengers must be in control of their environment. They improve the lives of others and are seen as heroic, magnanimous and inspiring. Loyalists are reliable, responsible and trustworthy. Loyalists are self-reliant due to their internally stable nature and are just as happy championing their own interests as they are those of others. I would consider myself to be a loyalist.
If you didn't have to sleep, what would you use that extra time for?
I have thought of this often. I don't need more hours in my afternoon/evening, I need more hours in the mornings, which is when I tend to be more productive. I would use this extra time for self-care and connecting with friends and family. When I sit down and get started with the day, all thoughts of self-care are no longer on the schedule!
What's a libation you'll never drink again?
My current go-to cocktail is a diet tonic and gin, but one I will never drink again is Fireball. Too much sugar and the hangover headache for this one is not for the weak.
How different is your daughter's experience at Sonoma State versus your own?
My daughter, Aly, is a 23-year old senior student in the electrical engineering program. As with all of us, her connection with professors and students has been online via Zoom classes for the last two years. I would presume that this would make it difficult to have a truly authentic, organic conversation with classmates between classes, during class breaks, or on the way to the parking lot after classes like I did. Some of my favorite people I met were between classes while I was a student at SSU.
What's the best dog parent advice you have?
When the dogs are barking at something, don't yell for them to stop. They think you are barking, too. Get the red can of Bark Stop off of Amazon and keep them in every room. It is a spray can of air and works!
What was the worst job you ever had?
When I was in high school, I worked in sales for Olan Mills Portrait Studios. My job was to sit in a phone bank room and call people between 5 and 8 p.m. and sell them a family photo session. Most people just hung up on me. This was before Caller ID, so they had to answer to find out it was a sales call.
What's a book you find yourself revisiting often?
Usually, I don't read a book or watch a movie more than once. But one of the few books I've read more than once is Pride and Prejudice by Jane Austen.
What becomes less and less important to you the older you get?
'See and be seen' becomes less important to me as I get older. I used to throw parties with many guests getting people from all walks of life together. As I have gotten older, I find that I prefer smaller, more intimate authentic connections with friends instead.
Do you have any idiosyncrasies? What's one your husband has?
I believe it is bad luck to turn your back on the room. Therefore, I cannot sit at a table or in a chair with my back to the door. I always must be facing the energy as it is entering the space. Jeff is so even-keeled. I can't think of an unusual behavior he has. Perhaps I need another 12 years with him to pay more attention to his odd habits?