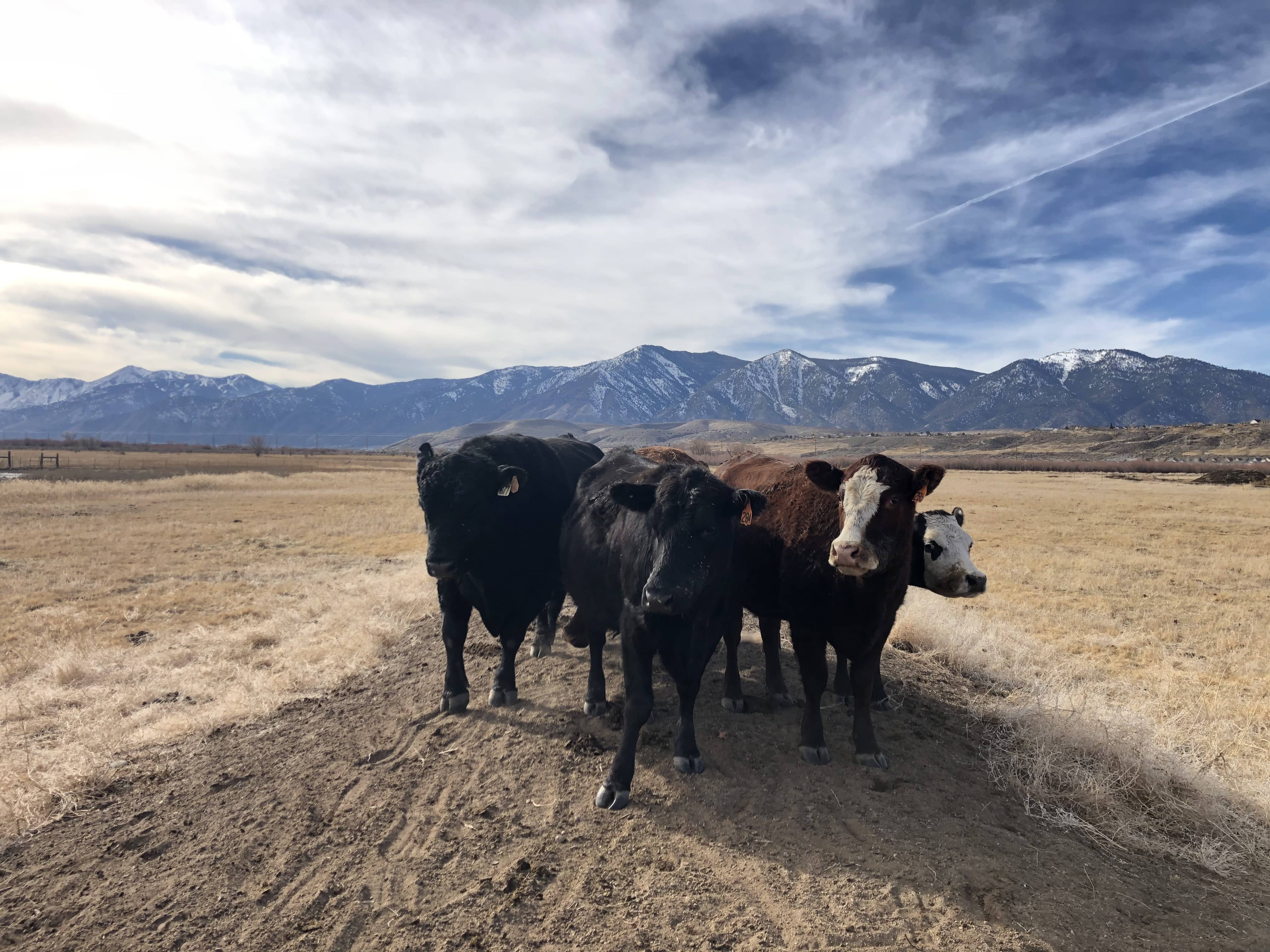 Jessica Rhoton, 36-year-old woman, mother of a toddler, partner of AJD Builders, and co-founder of 10 Mile West Cattle Company, has been a horse girl since the age of 10. "I went to a summer camp in Taylorsville, Calif. Best thing my mom ever did for me," she says with a laugh. "Dave (the owner) was a thoroughbred racehorse breeder. Part of the camp had a horse aspect to it, and I completely gravitated to it. I've felt connected to horses ever since."
As a young adult, Rhoton trained horses full time in her hometown, Novato. Then, in 2015, her family experienced a devastating tragedy, and she was left feeling lost and empty. A friend invited Rhoton out to her cattle ranch, and everything changed. "The first time I ever galloped across a field on horseback, chasing after a herd of cattle was life-changing," says Rhoton. "It was so wild and free." She adds, the connection I felt with that horse, and the trust we had to have in each other, changed everything for me.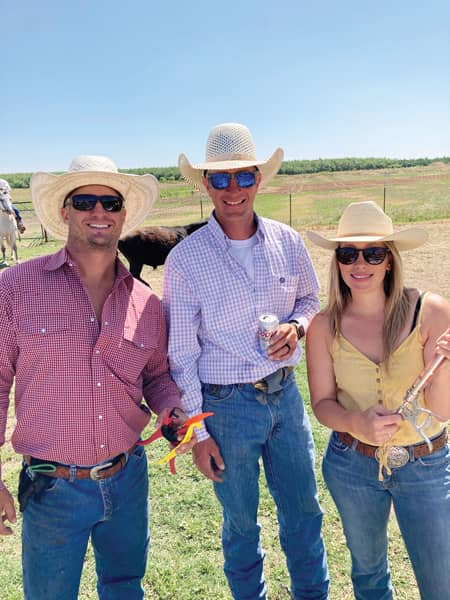 From there, Rhoton attended several branding events at local cattle ranches. This is where the ranch owner gathers the cows and calves, and doctors and marks the new calves to keep track of the herd. Rhoton, without a horse to rope on, began helping by working with the 'ground crew.' She felt a strong sense of community at these events and appreciated the way people supported one another. It was a lot of dusty, dirty work, says Rhoton. "You don't get paid in cash. You get paid with friendship and food and drinks at the end of the day."
While her love of horses brought her to the cattle industry, it was the fellowship that kept her there. "I fell in love with the community and appreciated the way people supported one another without asking for anything in return," she says. "I wanted to continue to pursue the cattle industry on a small, local level." In 2019, Rhoton and Adam Diaz founded 10 Mile West, a grass-fed beef company.
10 Mile West Cattle Company is operated from Rhoton and Diaz's home ranch in Oakdale, Calif. The cattle spend time between the ranch in Oakdale and the plains of Nevada, where their business partner, Robert Swift, lives. The meat is frozen and sold direct-to-consumer, and clients can choose between a half or whole steer. This is a more sustainable alternative to grocery store meat, as it cuts out the trucking and refrigeration costs of transporting the meat to grocery stores. Instead, it's sent directly to the home, getting to the customer quicker, and in turn, keeping fresh for a longer period of time.
Rhoton wears many hats, and balancing being a mom while operating AJD Builders and 10 Mile West has its challenges. She recalls having to 'push' a cow back into its pen, in the middle of a work day, after it tried to escape through a gap in the fence with her young son, Wiley, on her hip. I am often asked why I'm taking on so much, she says. "The answer is always that I'm passionate about all three." She adds, "I've found that with good help, there are enough hours in the day."
As for the future, Rhoton often thinks about the next generation of cowboys and ranchers. "If Wiley, wants to cowboy one day, that would be amazing. If he doesn't, that's okay too," she says. But she hopes to instill a sense of community, hard work and connection to the land in the next generation. "I believe that change starts on the local level. When you live and 'be' in your own surroundings, you can influence and impact how you want that to look." She dreams of creating a camp for neglected and underprivileged youth, where they could come to the ranch and learn to care for horses and connect with nature. "It would be a healing place for kids to come and feel peace," she says.
In the meantime, Rhoton is excited to provide grass-fed, grain-finished protein for families and be a steward of the land though regenerative pasture management. "That's right at the same level as waking up early and seeing the sunrise from the back of a horse, and that first cold draft after a long, dusty day in the branding pen," she says. "They're both equally great, but providing quality protein to families at a local level, and building back 'main street' is the mission. The rest of it is the silver lining."
For more information, visit 10milewest.com.
[Lead photo courtesy of 10 Mile West]