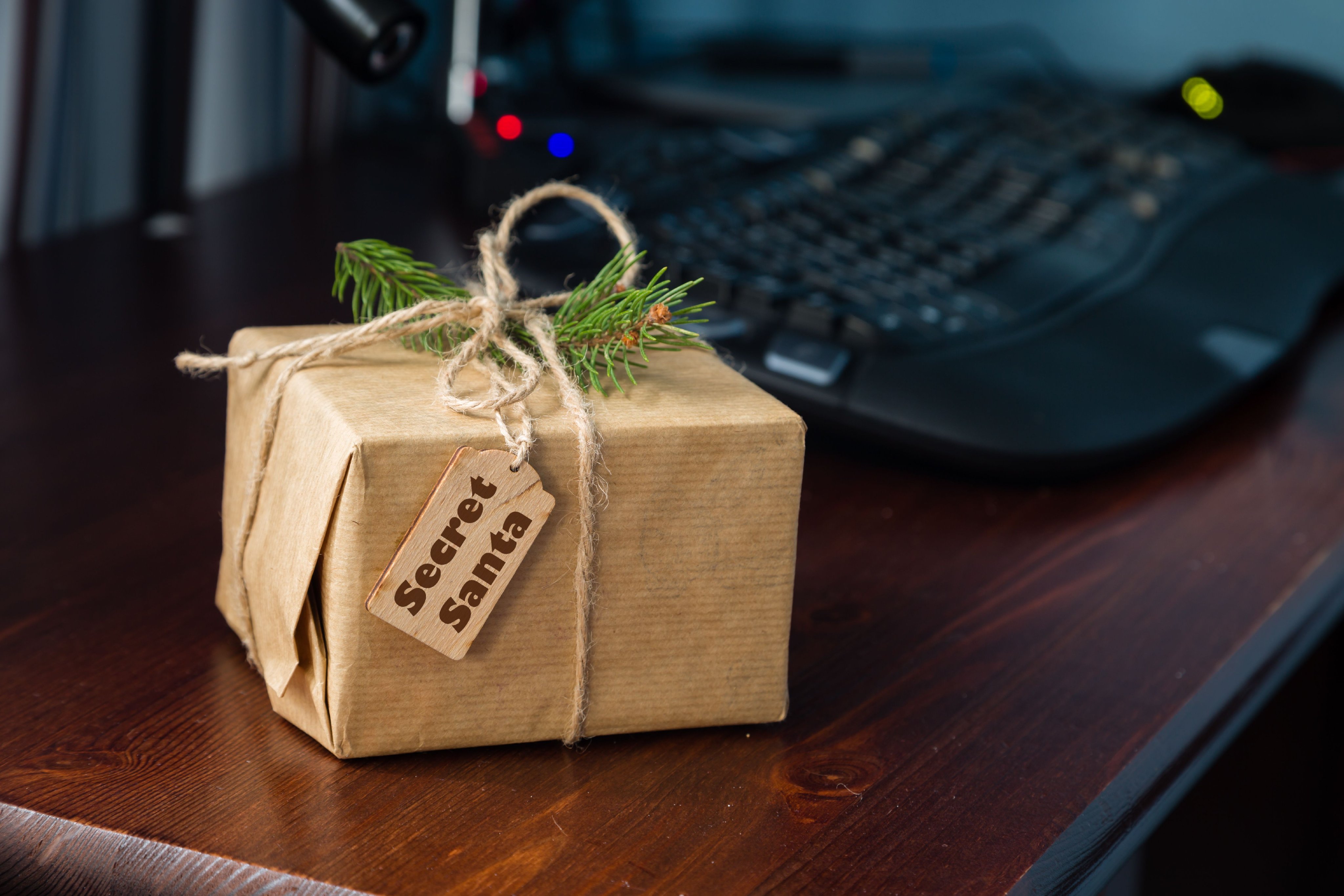 For many office workers, the annual white elephant gift tradition can be more stress inducing than a time for holiday bonding with colleagues. Having to find a present, procured under a spending limit, for someone you may barely know can often fall somewhere between removing the turkey gizzard with your bare hand and vacuuming tinsel from a shag carpet on the list of seasonal fun. But these extra-curricular gift exchanges aren't going away anytime soon, so you may as well make the best of it. With that in mind, we at NorthBay biz did the homework (consider this our white elephant gift to you) and compiled what we believe are the best five pieces of online advice for making the merriest of your workplace Secret Santa party.
Know Your Audience: Remember–you're at work, not a Christmas pub crawl with your college buddies. Gifts should be workplace-appropriate. Avoid politics, religion, alcohol and sex. A blogger at salutetospouses.com recommends thoughtful office doodads (an inexpensive wireless charger, or packet of high quality ground coffee for the break-room coffeeholics) since the one thing you do know about your gift recipient is: They work in an office.
Food? The online consensus is that, if you're gift is going to be food—make it good food. Quality confections, or nibbles from the best bakery in town—yes! A second batch of the sugar cookies your kid made for Grandpa? No!
The gift card: Jury's out on gift cards. On the one hand, you can't really go wrong with giving someone a couple of peppermint lattes at the local roastery. On the other, it's pretty lazy and might draw unwanted comparisons to your worth ethic.
Guffaws: Be funny at your own risk. None of us are as hilarious as we think we are—and nothing proves it like a white elephant gift that falls flat. (Onion-flavored gum? A pendant shaped like a white elephant? Ho ho!) Consider yourself warned.
Mr./Ms. No Fun: Don't show up empty handed. The only thing worse than the guy from accounting who gifted the giant Emoji Poo pillow is the person who blew the whole thing off altogether. Take part, be merry, join your coworkers in having a happy holiday!