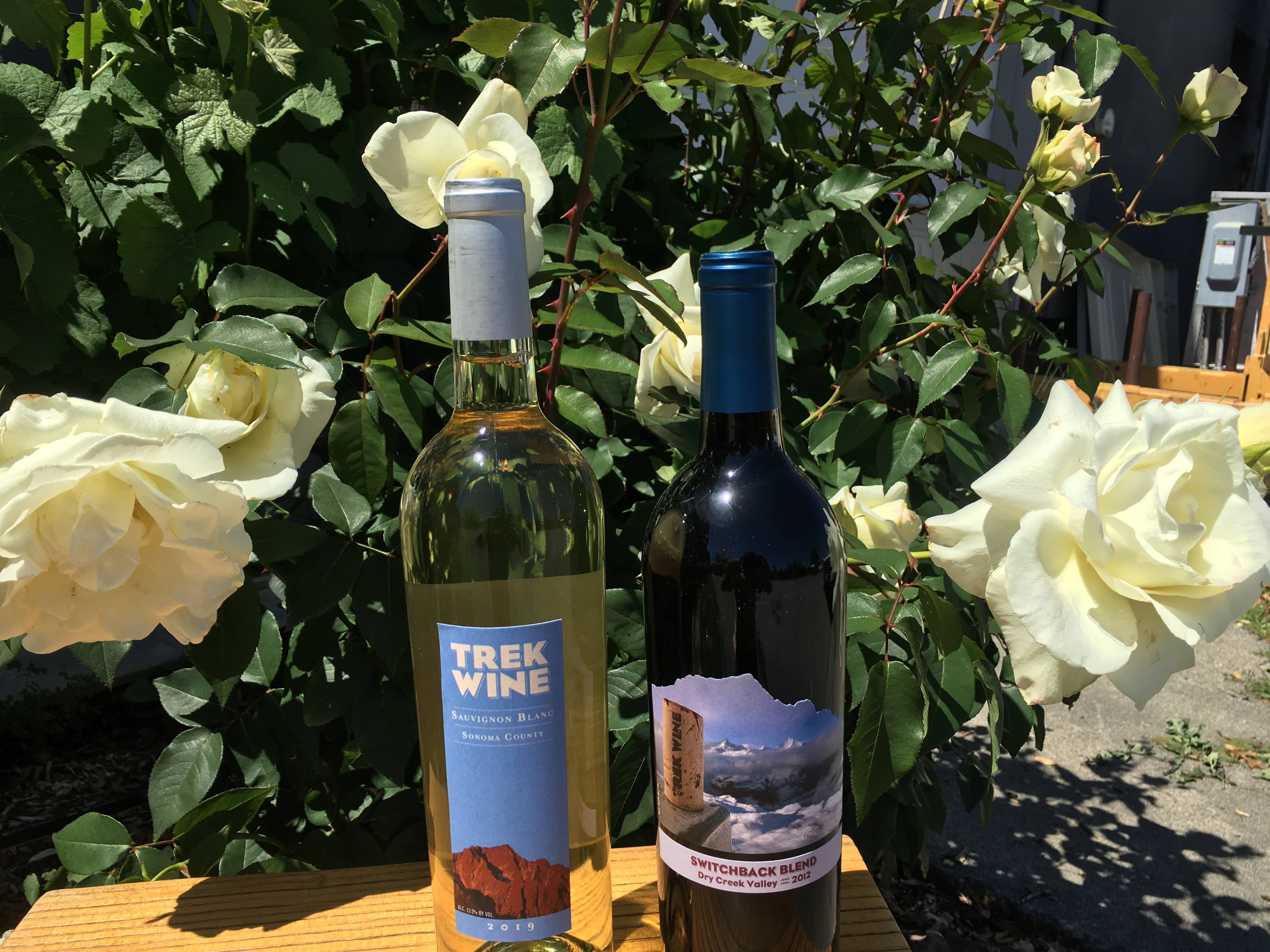 Trek Winery occupies the cozy modernist-style building at the corner of Machin and Sweetser avenues in Novato, a nook replete with flagstone-ish façade and tall windows from which emanates an inviting warm glow throughout the Old Town's industrial business district.
Trek has hosted its tasting room at the space—longtime residents will recall it as the home of the former Tresch Electrical—for more than a decade, yet its presence still seems refreshingly new in a city that, prior to Trek, hadn't had a dedicated wine purveyor in its downtown in, well, what seemed like forever.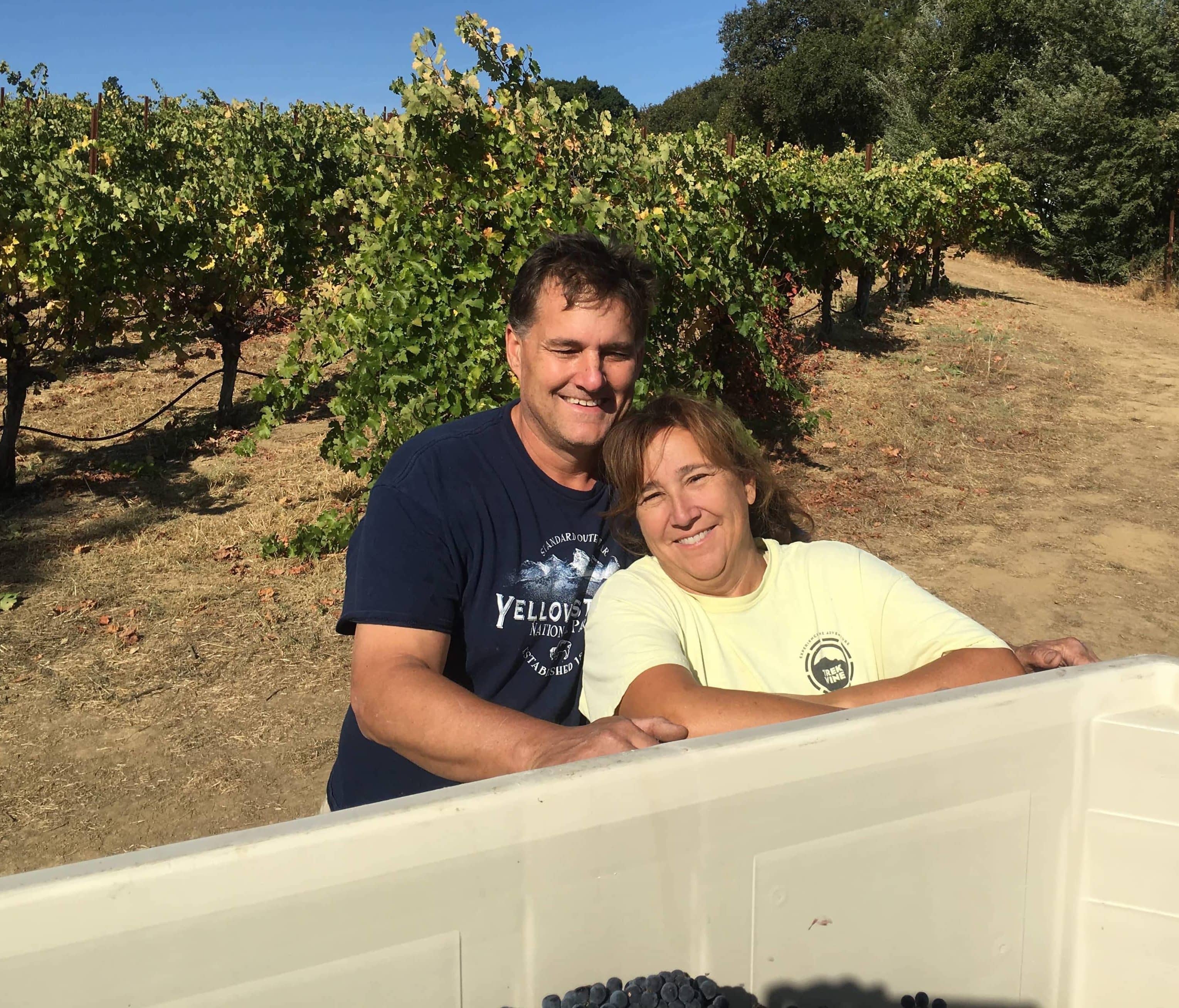 Family owned by longtime Novato residents Andy and Liz Podshadley—their son Michael owns Pods Brews, which operates out of the same building in an adjacent space—the brand takes its inspiration from the couple's love of the outdoors, with its name reflecting that passion for exploration and adventure. (The building was completely renovated by Andy and a team of willing high school students prior to opening, which would be adventure enough for most.)
Winemaker Andy Podshadley is a longtime wine industry vet, having served in managerial roles at such big-time operations as Gloria Ferrer Champagne Caves and Allied Domecq Wines USA. After several years (and several awards) on the amateur winemaking circuit, the Podshadleys established the Trek brand, celebrating its first release in 2008. With sales and brand-awareness steadily growing, the Trek Winery tasting room officially opened in 2012, at long last extending the boundaries of North Bay wine country to the Novato 415. (Andy's Trek adventures didn't stop there—in the years since launching the brand he took up falconry, narrowly lost a race for city council and was unsuccessfully sued for trademark infringement by Trek Bicycles.)
Like wineries and tasting rooms throughout the region, the pandemic and its economic aftereffects have inspired Trek to find fun and innovative ways to entice wine-thirsty patrons looking for a tasting-room experience beyond the requisite sips of buttery chardonnay. To that, Trek books regular live bands, hosts a singer-songwriter night, welcomes nationally known comedians and runs a Thursday night cornhole league (where your bean-bag accuracy won't get any better with each sip of bold syrah). And don't miss Live Band Karaoke, where local pro-level musicians show off their chops in support of everyday music lovers who've dreamed of performing live with a group.
They've also got an eye out for more theatrical entertainment like a "Beach Blanket Babylon"-themed show from late last year and an upcoming tribute to Barbara Streisand in June.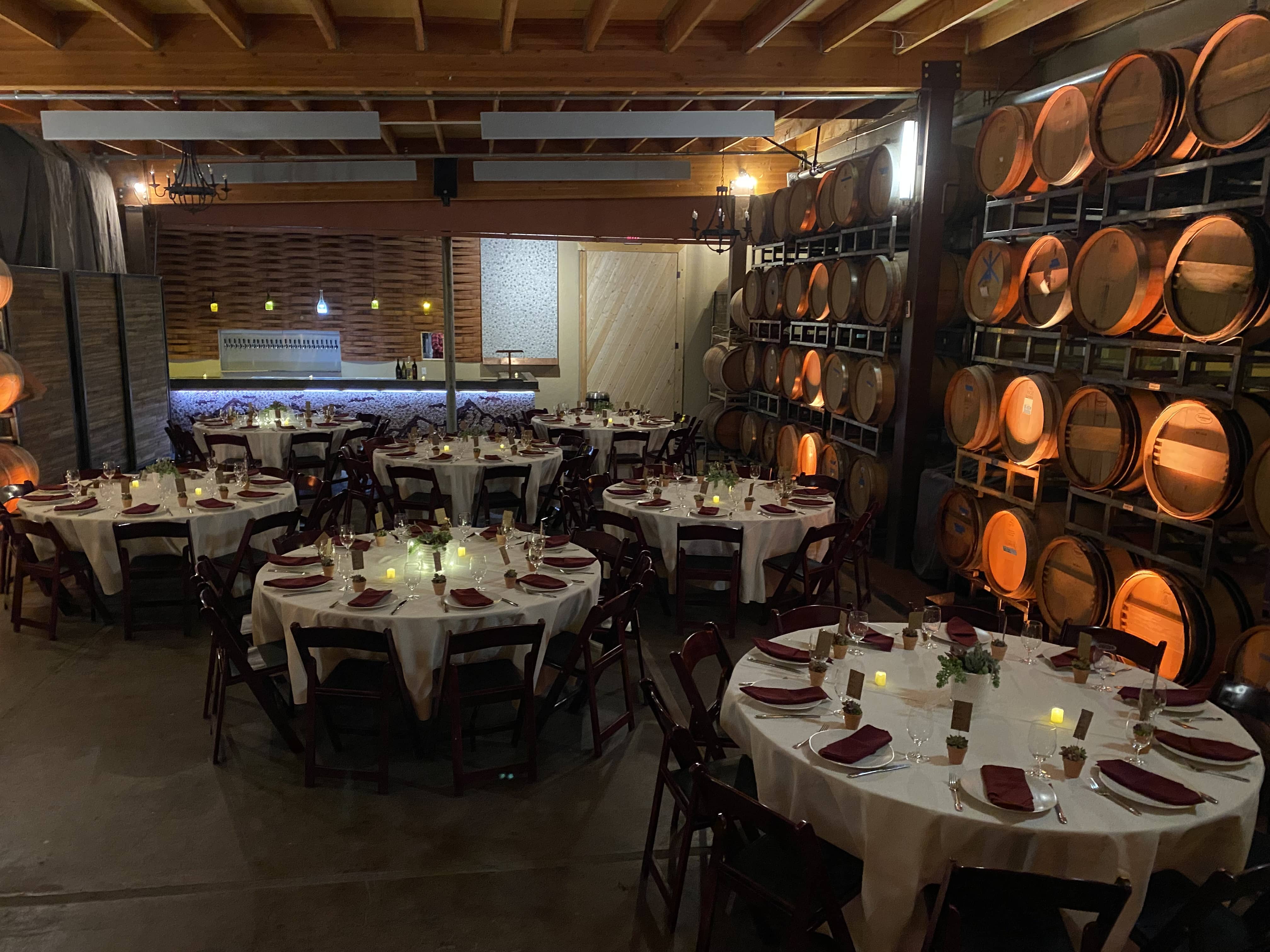 While Trek seems intent on breathing some nightlife into North Marin, it's equally dedicated to pouring unique and tongue-tantalizing wines—it's what keeps Trek's clients coming back.
Tastings are offered in a choice of three flights ($14): white, red or a mix.
The white features the winery's two chardonnays—one oaked, one not—both from the Russian River appellation. One can certainly taste the difference, with the unoaked aged in steel tanks, highlighting the natural flavors of the varietal—taste for hints of apple, melon and peach. Those same flavors in the oaked combine with the butteryness of the wood barrel aging for a smooth, vanilla finish. We also liked the refreshing crispiness of Trek's sauvignon blanc—a 2019 vintage sourced from Kenwood—which tasted of summery honeydew melon. Finally, the 2018 gewurztraminer, another Russian River-sourced entry, was dry and spicy, with a sweet lemon flavor.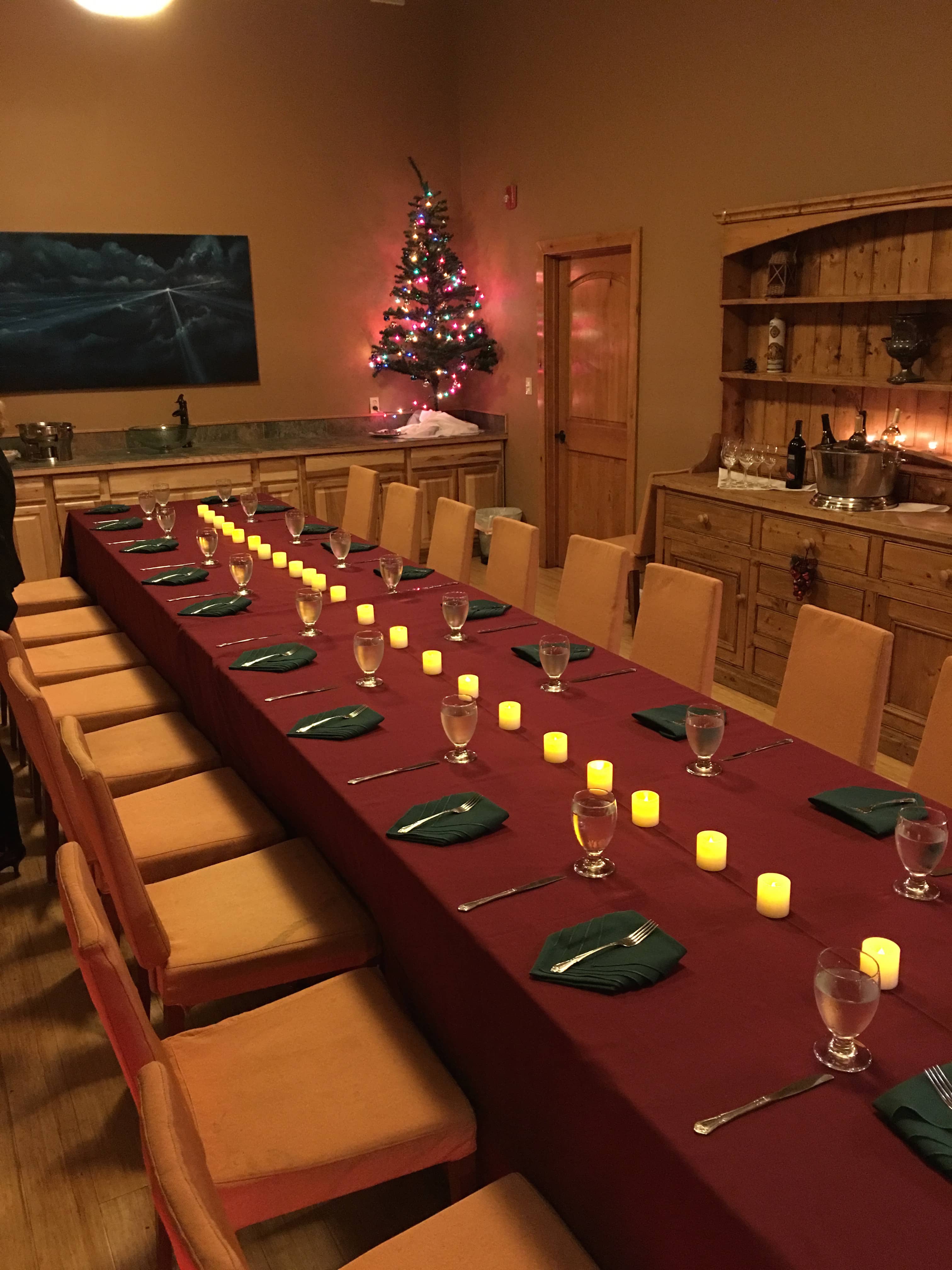 The reds were led by Trek's most-local wine, a 2018 Marin County Pinot Noir, with grapes from nearby Devil's Gulch Ranch in Nicasio. Aged in French and American oak barrels, the Marin is more full-bodied than a lot of pinots, but is balanced by a pleasing fruity flavor. Carrying on the full-bodied theme, the 2018 zinfandel adds a bit of spice to the oaky flavor, while the 2017 cabernet is sourced from the top of Pine Mountain (above Cloverdale), where the elevation and temperature produce softer tannins and an intense color. The final red was the 2018 sangiovese, the earthiest entry of the flight, a mix of fruit and soil. (Podshadley calls it perfect for an Italian-wine lover.)
Beyond the flights, Podshadley names among his favorites the 2013 Arete Cuvee sparkling wine ($13 glass/$44 bottle)—a brut that's 90% pinot, 10% chardonnay, aged five years, with its champenoise processes largely carried out by hand. Another house recommendation, he said, is the 2018 Barbera ($11/$28), with its Italian varietal coming from the Shenendoah Valley east of Sacramento.
While winning wines are the primary draw, the Podshadleys have built a tasting room that serves as an evening out unto its own. The bar menu offers pizzas, flatbreads, sliders and nachos (meats are smoked in-house) at about $15 per item, and with ample seating—the outdoor patio nearly doubles its floor space—and a large music stage in the events room, one can enjoy a night of wine, food and entertainment without stepping a foot outside the old Tresch Electrical.
There's life in Novato yet.
At a Glance
Trek Winery
1026 Machin Ave.
Novato, CA
415-899-9883
trekwines.com
Hours: Wednesday and Thursday, 3 to 8 p.m.; Friday and Saturday, 3 to 10 p.m.; Sunday, 3 to 7 p.m.
Wines:
2019 Sauvignon Blanc, 2018 Chardonnay (no oak), 2018 Chardonnay (oak), 2018 Gewurztraminer, 2013 Arete Cuvee, 2018 Russian River Pinot Noir, 2018 Marin County Pinot Noir, 2018 Switchback Blend, 2018 Sangiovese, 2018 Zinfandel, 2017 Cabernet Sauvignon
Tasting flight: $14
By glass: $9 to $14
By bottle: $19 to $55 (discounts for members)
Food: Yes
Did You Know?
Wisconsin-based Trek Bicycle Corporation, one of the largest bike manufacturers in the United States, filed suit against Trek Winery in 2010, alleging trademark infringement against the small Novato company. Their beef? Trek had sold three cases of wine to Wisconsin residents—owner Andy Podshadley's aunt, a cousin and a third party, who happened to be the spouse of a Trek Bicycle employee. A judge tossed the lawsuit on the basis that three cases wasn't enough to demonstrate that the wine company was making a serious marketing effort into the Badger State. Even prior to the suit, the bike behemoth had tried to cajole the Podshadleys out of the "Trek" name, but the wine brand was already 18 months established and the legal demands were such that it would have driven the Novato company out of business, Podshadley told bikeradar.com at the time.
Perhaps the bike company's opposition shouldn't be all that surprising. According to a recent report by bicycleretailer.com, Trek Bicycle Corp. is a "prolific opposer" with opposition to more than 400 trademark applications to use "trek" in their company name, including a tent brand, a Methodist church publishing company and a college-and-career services board.