"When you bring artists to the table, they turn the prism and look at a challenge differently than some business people might." —Kristen Madsen, Creative Sonoma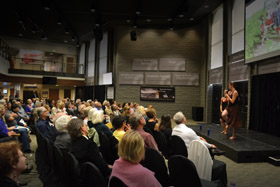 Art preferences are subjective: Some people prefer the classics, while others are drawn to anything modern. But be it paintings, drawings, music, dance, theater, movies, graphic design or myriad other formats and mediums, art plays a role in most everyone's life. And when it comes to positive economic indicators, a thriving arts community can be a sign of financial stability in the area.
When the arts are flourishing, there are, obviously, cultural benefits for residents—but there are also monetary gains for the community. The arts, as an industry, creates and supports jobs, generates government revenue and can be an integral part of tourism. The Americans for the Arts' Arts and Economic Prosperity IV 2010 report cites research demonstrating that every $1 of local government support for the arts generates an average of $3 in increased local tax revenues. That's the kind of information that makes economic development boards sit up and take notice.
Creative Sonoma
In Sonoma County, the Board of Supervisors commissioned the Economic Development Board with development of the Creative Sonoma Arts Action Plan. Consultants worked on the plan starting in January 2015 and it was adopted in June. The purpose of the plan was to find a way to advance the arts throughout and beyond the county, both in nonprofit and commercial sectors. The first task was to identify what type of arts and creative sector leadership was needed.
County stakeholders included individual artists, museums, galleries, arts nonprofits, creative businesses, elected leaders and the philanthropic community, who started with the belief that arts and culture were among the community's most powerful assets. They found the "Smart Cities" movement clearly illustrated how arts and culture could be used as a competitive tool to strengthen many elements of civic life, including the economy, tourism, education, youth development, neighborhoods, sustainability, civic participation and cultural equity. The Smart City movement represents an opportunity to integrate "smart people, smart economy, smart environment, smart government, smart living and smart mobility," according to the model developed by Boyd Cohen, LEED AP and climate strategist. The stakeholders believed the county's creative sector had long fulfilled these roles to a significant extent, despite its limited resources. And they imagined that, with sufficient coordination and more resources, the arts in Sonoma County could flourish even more—which would prove beneficial for everyone.
About two years ago, the former Arts Commission disbanded and the Economic Development Board was charged with determining what a new organization should look like. EDB Director Ben Stone began to incubate the idea of a new organization, and consultants were hired to do a cultural assessment of Sonoma County to find out what the greatest assets of the creative community were and what a new organization developed to support that community would need for sustainability.
Rather than calling the new entity an arts council, it was decided the organization needed to speak to a broader constituency than just the traditional arts. It needed to address the needs of all artists as well as art in nonprofit and for-profit businesses. This included people whose work was grounded in intellectual property, such as architects, graphic designers and technology specialists, as well as those in the culinary industry. At the core of this movement were active and passionate individuals and art organizations that had been hoping for this sort of advocacy from the county for decades.
In 2014, a recommendation was made to the Board of Supervisors for a multi-year commitment, offering a bit of runway time to get going, and the first task would be to hire a full-time staff person. The supervisors agreed to the plan and made a three-year commitment to Creative Sonoma, as the organization was named, in June of that year. The majority of the first year was spent looking for a full-time director and developing the first of a series of professional development workshops.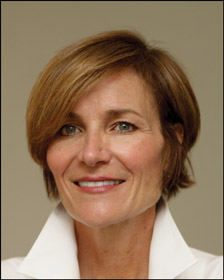 With a 25-year career in music and nonprofit arts management and philanthropy, Kristen Madsen was named director of Creative Sonoma in April 2015. Madsen came from Southern California, where she ran two charitable foundations of the Grammy Awards. Her earliest training had been in community arts development, using the arts to develop communities in Utah. She was drawn to the position because it brought her back to her roots, letting her use creative enterprises in the arts for community development. The position also appealed to her because of the quality of life in Sonoma County (can you blame her?).
Creative Sonoma is currently working on professional development in four key subject areas: fund development (grant writing, earned income opportunities and such); marketing (websites and social media, audience development, engagement strategies); organizational development (writing a business plan, board governance, legal issues, volunteer management, strategic planning); and "art is your business" (genre-specific workshops and mini-conferences covering a variety of topics, from skill building to navigating the support systems for individual creative professionals). "The EDB already has good professional development and training opportunities, and the Small Business Development Center of Sonoma County is co-located with the EDB. So we have access to great resources and have great support to help creative people and organizations do what they do better—to stabilize and strengthen their efforts," says Madsen. The new programs, starting this fall and continuing through the summer of 2016, will be the anchor of Creative Sonoma.
"When you bring artists to the table, they turn the prism and look at a challenge differently than some business people might. [Artists] often find a different way to an outcome that's usually as effective as a more traditional method might be," says Madsen about the importance of working with artists on working on their business skills so they can successfully navigate that aspect to market their work and make a living.
Creative Sonoma also had the opportunity to award grants last summer, due to an unexpected $100,000 surplus from the Sonoma County government. The funds were made available for Creative Sonoma to distribute to local arts programs, and 12 organizations were given awards ranging from $1,500 to $19,000 to support various summer youth art programs.
The organization's future goals include programs developed to meet emerging critical needs like the ones targeted by the professional development training along with others such as: creating a sense of who the creative community is and how we can support each other; visibility both within and outside the county; increased access to resources; and support and appreciation for the impact of the for-profit creative businesses in the community. Madsen is also engaged in creating community-building opportunities for the creative community. "It can be challenging to network in a large geographic area and to find a way to locate arts members within the community as a whole. If we can create subsets of the community who work together and meet that collective effort, we'll be able to build the sense of a whole," says Madsen.
She's also trying to increase visibility for the county's creative activity. "It's a tricky nut to crack," she says. "The goal is to help each individual or organization promote themselves while Creative Sonoma works to create focused messages that support the broad community."
Two areas high on the list of upcoming workshops and trainings are the basics of marketing, including social media. "There are commonalities between the commercial and nonprofit worlds that artists regularly traverse. For instance, a corporate photographer is a for-profit professional but also an artist who might benefit greatly from our trainings in navigating the ropes of grant writing for his or her art photography. I'm hoping we can help artists from many different niches," says Madsen.
Arts in Marin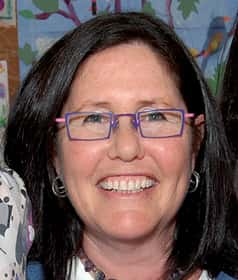 Marinarts.org isn't an arts council, explains its president, Pamela Morton. When the Marin Arts Council dissolved in 2012 due to a lack of funding, a group of committed volunteers convened to form a countywide arts service organization dedicated to empowering all the arts in Marin County, including visual arts, theater, film, music, literature, festivals, workshops, family events and more. Morton used to work at the former arts council and was already familiar with the arts community in the area. She worked for 15 years as an arts program manager, participated in arts financial management and was the executive director at DrawBridge, an arts program for homeless children in Marin. The new organization is all volunteer-driven, with the exception of one contractual consultant, and is a local partner of the California Arts Council. Marinarts.org will be celebrating its first year of official existence this month.
The volunteers at Marinarts.org decided it would be best to start with one main project. They conducted research and convened focus groups, receiving input from many of their constituents and, after the results were analyzed, they discovered a need for a comprehensive online arts and culture calendar. They began efforts to raise enough operating funds to keep the calendar going for a year. Fortunately, they had access to the old arts council database, which included both former arts council members as well as individual artists and nonprofit organizations interested in the arts and arts programs. "Marin has an amazingly vibrant arts community spread throughout the entire county," says Morton. "It's an area filled with wonderfully beautiful pastoral lands and an urban corridor with artists everywhere. So many people create art in Marin. There are large and small artist collectives, and people create in their own studios, some in their garages, running the gamut of all types of media. There are also lots of arts nonprofits."
In addition to getting the arts calendar going, Marinarts.org is committed to raising awareness and advocating for the arts at both the county and state level. Promoting the arts is ongoing and, says Morton, another project specifically built around advocacy is likely to be coming soon. Because arts funding is limited, Marinarts.org is careful not to duplicate services that are being provided by other organizations. The current members hold periodic meetings, staying mindful that everyone volunteers their time. Other groups interested in the organization and its mission are invited to participate in meetings.
"Marinarts.org will be helpful to the business world, too. People don't experience arts in a vacuum—they go to movies, plays, galleries and concerts, and when they're out for their art experience it often involves stopping for coffee or gas, or going to a restaurant. There's an economic multiplier," says Morton.
The arts also provide employment to a large number of people. Otis College of Art and Design, with the support of the California Arts Council, started publishing the Otis Report on the Creative Economy of California in 2013. It's become a powerful advocacy tool and catalyst for change by clearly articulating the economic benefits of the creative industries, quantifying their financial impact in the economy and putting real numbers to the creative workforce. The 2014 report cited that the creative industry in California has 694,900 direct employees, far exceeding computer/electronic manufacturing (262,900) and hospitals (371,600). Employed people spend money in their communities, and artists help support their local economies through the purchase of art and other supplies. Morton says art is about more than just aesthetics and money: "When times are tough, it's the arts that help lift people out of depression. You can escape in the arts through books, movies, music and more."
She also says that arts provoke people and make them think. "They're an integral part of the fabric of our lives—all of the time. If you watch TV, read a book or listen to music in the car while you're driving to work, that's all art," says Morton.
Arts Council Napa Valley
Arts Council Napa Valley (ACNV) dates back farther than some of the old vines the prominent wine region is known for. Started in 1963, the organization became a 501(c)3 nonprofit in 1981. During the 1980s and 1990s, ACNV was primarily a supporter of visual arts while activating artists for help promoting art in local schools.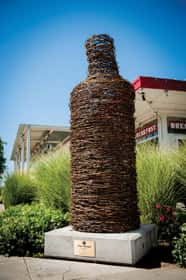 It broadened its scope between 2006 and 2008, when it helped develop Napa County's first cultural plan. ACNV examined the whole arts ecosystem, looking for ways to create an environment that promotes economic sustainability and diversity, as well as access to and awareness of the arts for the community as a whole. Today, it's building programs to meet the needs of all members of the community.
ACNV is looking at ways to address the art and cultural needs of underserved populations in Napa County, such as those with less income, different cultural backgrounds or whose first language isn't English. It does all this while continuing to bring art and arts education to K-12 public schools through its policy initiative, the Napa County Alliance for Arts Education. This is a collaborative coalition formed of dozens of teaching artists, arts organization executives, educators, education administrators and education funders. The goal is to support sequential arts education for all students by assessing and mapping the state of arts education and building a Countywide Arts in Education Master Plan (with an anticipated release in 2017). In a region already fueled by tourism, people are drawn to the area not only for the wine but also for arts festivals such as the Napa Valley Film Festival, Festival del Sole and BottleRock, just to name a few, and ACNV works to support these and other events and showcases.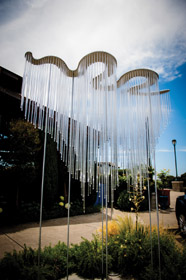 Olivia Everett was on the ACNV board of directors for two years before becoming its president and CEO in 2012. Having attended high school in Napa Valley, she's passionate about the community. "Napa Valley is in a unique position," she says. "There's a lot of potential for residents to be involved in the arts here." For many in the area, quality of life is a major contributor to why they choose to live here. Not only does the ACNV support residents of the valley, but the valley's 2.9 million visitors each year means there's a potentially large audience for everything from the purchase of art produced by local artists to attendance at plays, music venues and festivals. There's also less competition between artists, because the area isn't saturated.
Everett attended USC and says, "Los Angeles is a very competitive place to be in film and the arts. But in Napa, there are more than 140,000 people and, if you don't count winemaking, less than 2 percent are involved in creative industries. There's so much potential with relatively little competition."
Beyond the cultural plan, ACNV was also involved in developing the 2009 economic impact report, which, together with the cultural plan, showed the value of cultural tourism. This ultimately led to the foundation of Napa Valley Arts in April (in partnership with the visitors bureau). That program grew from a handful of events to the coordination of 62 events that all take place each April—and those are just the official events that are independently produced.
It was also involved in a 2009-2010 city of Napa public art ordinance. In 2013, ACNV founded the Napa County Alliance for Arts Education and began pioneering, assessing, then building a countywide plan for arts education by coordinating key stakeholder groups, including the school districts, Napa County Office of Education, arts providers and private funders. It's also involved with general services for the arts, such as keeping the arts communities well informed so they can successfully network, facilitating discussion in the municipalities and planning how arts can be successfully engaged in the community through public and private ventures.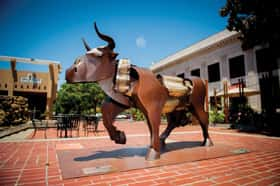 This year, ACNV is setting a formal advocacy agenda to find out what key issues affect its community outreach efforts, including engaging the Latino community, planning and talking about use permit restrictions and how to present public art projects. It's also involved with organizing the second annual State of the Arts meeting, which will take place in February 2016.
ACNV will also continue developing a plan to fund the arts to support its work and serve as a source for regranting to the arts through community and nonprofit organizations.
One of the challenges the arts face in Napa Valley is effective marketing. Everett says it's difficult to equally serve the local community as well as tourists, since the point of access is often different. "It would be ideal to target and serve the two different markets, but it's a balancing act," she says. Everett has met people who relocated to Napa Valley from Europe, Mexico, New York and Los Angeles, among other places, looking for a smaller community, and they saw potential for their art in a place that offers a sort of Italian Renaissance lifestyle, where not just art but philosophes grew—the Dionysian ideal. That said, working artists tend to go where there's affordable space, and, "There's a challenge with land values being high; it's a blessing and a curse," says Everett. "There's a lot of interest from artists wanting to live here, but it can be expensive. There's a lot of pouring wine by-day and doing art by night."
Local wine legend Robert Mondavi once said, "Even more important, it's wine, food and the arts. Incorporating those three enhances the quality of life." His sentiment is echoed in more than 75 Napa Valley wineries that have either art collections or art programs onsite. And many local businesses are encouraging employees to attend events or cross-promoting events with arts organizations. "We have wonderful business partners in the valley that act as sponsors, provide volunteers and space, and cross-promote events.
The future of arts
There are multiple studies indicating that children who actively participate in art programs have a greater likelihood of being recognized for their academic achievements, have higher attendance and perform more community service than children who live in places without arts initiatives. Some of the world's greatest scientists were also artists, and creative thinking is linked to problem solving.
Arts organizations see one of their goals as helping residents recognize and celebrate creativity in themselves. "Like a muscle, the more you exercise your creativity, the stronger it becomes," says Madsen. "When people understand and celebrate creativity, they'll recognize it and see it in others.
"We want people to think about themselves differently. A long-term outcome is that they grow their appreciation for professionals and artists, which brings with it a sense of value that gets attached to those professions."