Business growth is esential for a strong economy, and local resources to make it possible are one othe North Bay's biggest secrets to success.
Creativity, innovation and individuals with the initiative to take advantage of unique opportunities are hallmarks of the North Bay. It's a place where world-class research thrives alongside fertile land, and national parks exist next to prime real estate. California is the country's largest economy, but with size and geography imposing limitations, Marin, Napa and Sonoma counties collectively are only a small fraction of the state's whole. And yet they enjoy a vibrant and rich economy characterized by a diverse range of endeavors.
Marin County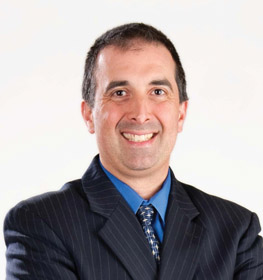 Marin County is building a reputation as a center for the life sciences industry. Marin's proximity to San Francisco is one advantage, but the Buck Institute for Research on Aging in Novato, with a global reputation for life sciences work in gerontology, is the big draw, because it creates an environment for research and development more commonly found close to a major university.
"It's an amazing supplement to the industry. You need those kinds of assets around," says Dr. Robert Eyler, the Marin Economic Forum's chief economist. He points to BioMarin, Ultragenyx and Raptor Pharmaceuticals (which, since this interview, has sold to Horizon Pharma)—companies focused on developing therapies to treat ultra-rare genetic diseases—as major players in Marin's biotechnology community and says, "BioMarin showcases that life sciences companies want to be in Marin County."
Novato, in particular, is a leader in the effort to expand the life sciences industry. "Novato is a real standout in terms of getting things done for businesses," says Eyler, who explains that much of the city's success comes from hiring Chris Stewart as economic development manager in 2012.
Stewart started by taking time to figure how best to effect economic growth; one of his first moves was identifying the need to partner with the Buck Institute. "[The Buck] brings a lot of the intellectual brain power for the life sciences industry. It really is a small footprint mimicking what's going on in Mission Bay," he says, referring to San Francisco's hub for medical research.
A collaborative atmosphere, a network of inter-industry relationships and an appealing lifestyle make Marin County an ideal location and, as a result, some scientists who first worked at the Buck Institute have stayed in the county to start their own companies. Stewart gives Dr. John Klock as an example. Klock was a cofounder of BioMarin, and then, in 2011, he launched QT Ultrasound to develop new technology for diagnosing breast cancer, using quantitative transmission ultrasound instead of mammography. Ron LoVetri, QT Ultrasound's spokesperson, explains that the company's device, which is currently undergoing clinical testing, requires experts in software development as well as life sciences, and Marin's well-educated populace offers employees skilled in both fields.
Support from local government is also a factor. Life sciences businesses have to build research and manufacturing facilities with labs and other special needs (such as clean room and specialized storage space), and to assist them in getting approvals and permits, Novato city employees have become knowledgeable about the industry's requirements, which helps them work with start-ups to navigate the complexities of complying with regulations. "We're business friendly. We know how to help companies get through the process," says Stewart,
It gives the city a competitive edge and is a productive strategy that provides benefits for the community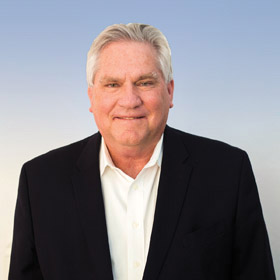 as well as the businesses. "This has been our biggest contributor to the recovery and our turnaround from the recession," Stewart says, adding, "The economic impact has been pretty astounding." He estimates BioMarin's employees alone generate hundreds of millions of dollars per year in economic benefits to the county. He also points out that, as well as positions in research and development, life sciences companies create jobs in accounting, law and consulting, and that employees use a variety of services that support the local economy. "It reaches all the way to people working at the dry cleaners and the grocery stores," he says.
Stewart recognized the need to work with other local counties and was instrumental in creating the North Bay Life Science Alliance, a partnership that includes Marin, Sonoma, Napa and Solano counties and focuses on attracting new businesses to the entire North Bay.
Napa County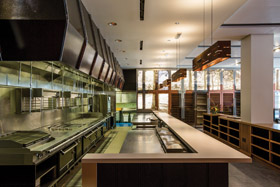 Napa County's niche—wine, food and hospitality—capitalizes on Napa Valley's reputation as a world leader in the production of fine wines and the visitors it draws. "Napa is an attractive place for businesses," says Jennifer La Liberte, economic development manager for the city of Napa. Her goal is see the city's economy grow and expand, and to that end, the city has a website specifically for attracting new businesses. Choose Napa! (www.choosenapa.com) provides an inventory of available commercial properties and downtown retail opportunities, and the city's economic development division helps businesses considering a Napa location in their search for suitable sites and other resources. City staff will also meet with businesses confidentially to supply data and provide insight into the approval process. "We do a lot of meet-and-greets and information providing," says La Liberte.
For the last two decades, the city focused its economic development efforts on business attraction and retention, design and construction of infrastructure and public spaces, historic preservation and attracting private investment, particularly in the downtown area and along the riverfront. In 2012, when the governor dissolved redevelopment agencies statewide, the primary funding source for infrastructure investment and other key programs went away. But an extensive flood protection project to make public improvements along the entire Napa River started with funding from a sales tax measure, approved in 1998, has been a catalyst for reshaping the downtown area. Properties along the river that once flooded have, one-by-one, been redeveloped as vibrant attraction fopr local and visitors. The Oxbow District, just east of the historic downtown, includes Oxbow Public Market, the Culinary Institute of America at Copia, the Napa Valley Wine Train, hotels and wine tasting venues and a public park.
"Copia is a key element of that whole district," says La Liberte. The original Copia—Copia: the American Center for Wine, Food and the Arts—opened in 2001 with substantial financial backing, and it showed promise as an economic asset for the city. In 2008, however, it filed for bankruptcy protection and closed, leaving the building largely vacant. In 2015, the Culinary Institute of America (CIA) purchased the north part of the property and, after extensive renovation, it opened its doors in October 2016. The CIA's goal is to consolidate its education programs at its St. Helena location and expand its public programs in Napa. "It will definitely help to anchor the Oxbow District. It creates a hub in that area, is synergistic with Oxbow Public Market—a major destination—and is situated on the river, which adds another attractive element," says La Liberte.
The city recognized Copia as a critical project, and Rick Tooker, community development director for the city of Napa, says his department made it a priority to facilitate its transition and development. "It's tremendous for the city of Napa," he says, adding that the CIA's plan was a natural for the site. "They made design changes, but they respected the original architecture of the building and its former sue promoting, among other things, fine food and education," he says, explaining that they met the city's hoped-for criteria for the property. Even so, "You want to make sure there are no delays," he adds, and so the city prioritized permit reviews and approvals. "It's a great use for locals and visitors alike," Tooker observes, predicting that the Copia should lead to an increase in business for local hotels and restaurants, because it provides another reason to visit Napa and will strengthen other nearby businesses.
Sonoma County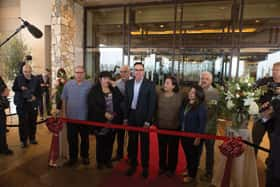 A remarkable diversity characterizes Sonoma County, which is home to a wide range of business sectors, including an established wine industry, vibrant agriculture, innovative manufacturing and the production of craft beverages. In addition, "Tourism is just booming," says Ben Stone, executive director of the Sonoma County Economic Development Board (EDB), who reports that Graton Resort and Casino in Rohnert Park added 300 new jobs to the local economy when it opened its 200-room hotel in November, giving a boost to the county's hospitality industry.
One of Sonoma County's biggest strengths is its Board of Supervisors, which, in partnership with the EDB, crafted the NExT Economy Project, an initiative intended to define the path to its economic future. NExT began in 2014 by bringing together 40 representatives of the county's key industry clusters to look toward the future, identify opportunities, consider challenges and set goals. It's a model for growth by design, and "It was done at the tail-end of the recession," says Stone, explaining that, while many of the goals were aspirational at the time, the county has already accomplished some of them.
Supporting new and existing businesses is a priority, and the EDB offers a wealth of information to this end; it also works to attract and relocated businesses to Sonoma County. The EDB's website (sonomaedb.org) provides profiles of the cities, demographic information, economic reports, forecasts and assistance in finding a commercial location. "It's ongoing, and a lot of people use that information to inform business decisions," says Stone.
The EDB works in collaboration with the Workforce Improvement Board (WIB) to promote and host job fairs to help connect local businesses with the talent they need. "We're trying to do more around workforce development," says Stone, who identifies finding staff as one of the more urgent needs for businesses, because unemployment is low, resulting in a small pool of available labor. In response, the EDB provides job training to give people skills that will make them employable. He gives Kitsbow, a Petaluma company that opened in 2012 and produces apparel for mountain biking, as an example. It needed employees for industrial sewing, and EDB staff helped recruit workers and develop a customized training program, thus providing direct services.
Another initiative, Creative Sonoma, helps support and advance the creative sector of the county's economy, including both nonprofit and for-profit organizations, as well as creative individuals. Services include professional development workshops, networking, grants, information services and one-on-one consulting. Additionally, Creative Sonoma (www.creativesonoma.org) is engaged in county-wide special projects, including partnerships with the county library, county and district offices of education and environmental organizations. "It's pretty cool and really unique," says Stone. It recently produced the Next Level program, which offered a music showcase and industry conference for local bands and musicians, as well as $2,500 grants and consultations for five bands to help them advance their careers.
Yet another new initiative is a microloan program to assist small startups and entrepreneurs. Microcredit emerged as a new lending concept in 1983, when Muhammad Yunus, a Bangladeshi economist and social entrepreneur, founded Grameen Bank to extend small loans to people who didn't qualify for traditional loans, allowing them to establish small businesses and become self-sufficient. Although microcredit is well established internationally, it's less common domestically.
Microlending made its debut in Sonoma County in 2014, when Working Solutions and several local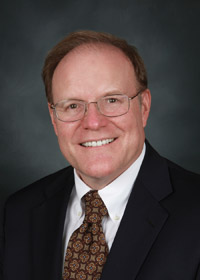 lenders launched a pilot project to extend small loans to businesses that had potential but wouldn't otherwise qualify for financing. Several startups received a total of $750,000 in loans over two years and, based on the success of that program, the Sonoma County Loan Fund launched early in 2016 with $250,000 in pledges from local financial institutions. In the new program, Working Solutions will give loans ranging from $5,000 to $50,000 (with interest rates from 8 to 10 percent) to small business startups. It will also provide mentoring and technical assistance. The goal is to extend credit but also ensure success. "Entrepreneurs are a beacon. They grow the economy, long-term. We want to help them grow and be successful," says Stone.
While retaining and helping to grow current businesses is the EBD's primary focus, attracting new business also plays a role. When the Middleby Corporation in Illinois purchased Windsor's Nieco Corporation, a manufacturer of flame broilers for the fast food industry, and announced plans to move the company to the Midwest, Neico's president and employees didn't want to move, so they approached Supervisor James Gore for assistance. He, in turn, contacted EDB Program Manager Tim Ricard, who worked with the company to secure a $550,000 California Competes tax credit and get a PG&E energy reduction rate through its economic development rate program. In return, the company agreed to stay in Sonoma County, retain 76 manufacturing jobs, add 19 more over five years and invest $3.9 million to upgrade operations. Sonoma County has a strong manufacturing sector, according to Stone, with 16 percent of nonfarm employees working in manufacturing (compared to 13 percent for California and the United States).
It's evidence of the way the EDB has grown over the past five years to become a full-service economic development agency that meets an increasing variety of needs. "We're coming up this year on our 60th anniversary," says Stone, who observes that the agency's logo had a smokestack in the 1950s, but its current image is a reflection of the way the agency has changed with the times. "I think we've evolved with the economy," he says.
Encouraging entrepreneurship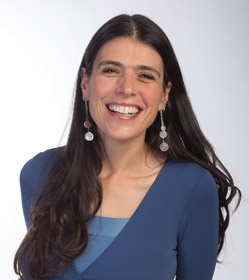 Small businesses—those with 100 employees or fewer—enhance and improve the community. Whether it's giving people on their way to work a place to get coffee or providing a place to buy a book, small businesses serve local needs and are a vital part of the local economy. "It's important to keep people in the county purchasing and connecting," says Miriam Hope Karell, director of the Marin Small Business Development Center.
Starting a new business, however, has challenges, and SBDCs in Marin, Sonoma and Napa counties provide assistance and smooth the way. "As a small business owner, you can't possibly know everything," says Karell, who explains that the SBDC in Marin has a team of professionals who work one-on-one with clients (at no cost to the client), and provides training and events to develop business skills ranging from writing a usable, reliable business plan to learning the fundamentals of accounting, employment law, hiring and finding funding sources. "The SBDC helps businesses at all pivotal stages: starting, growing, expanding and existing," says Karell.
The Napa-Sonoma SBDC has similar programs and offers a wide choice of workshops and seminars in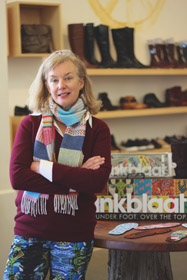 Napa and Santa Rosa to meet a growing need. "The economy has been on the upswing since the recession, and that's giving people the confidence they need to start a business," says Mary Cervantes, business services manager, who finds that specialty foods and small businesses to support tourism, such as spas and microbrewery and winery tours are popular startups.
Karell sees a trend in creative, maker-type businesses as well. One she points to is Inkblaat Insoles, an online business based in Mill Valley that two women launched to produce washable, mildew and odor-resistant insoles after their kids started kicking off smelly athletic shoes in their cars. Karell explains that looking at a problem and finding a way to solve it is often the impetus for starting a small business, and the SBDC is the only resource to help fledgling entrepreneurs figure out the nuts and bolts of how to do it.
To fund its operations, the SBDC receives money from the federal Small Business Administration and has to match it locally. "We need to annually raise $100,000 at the bare minimum to keep the program running," says Karell. The SBDC recently received part of the requisite amount via grants from several entities, including the cities of Novato and San Rafael, the county of Marin, GO-Biz (the California Governor's Office of Economic Development) and Presidio Bank, but it's an ongoing challenge if the SBDC is to continue offering services.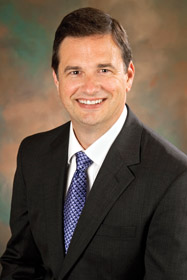 Businesses themselves need capital to get started, and SBA loans often fill that need. Redwood Credit Union is a preferred SBA lender and, as a member-based financial institution, serving small businesses is one of its specialties. "We're very active in the small business program," says Ron Felder, executive vice president/chief lending officer. He observes that although economic activity is sluggish globally, the local trend is more positive, and if someone with an idea for a business has a well-thought-out plan, passion and expertise, it's a good time to start a business.
RCU's role is to find the right financial solution for a member to achieve his or her goals, and among the considerations in evaluating a proposal are a member's overall financial situation and an ability to drive cash flow through different financial cycles. "It's understanding the market, looking at what the businesses are, where they're getting revenue and how they fit into the local economy," Felder explains. He currently sees growth in the maker movement, as well as food, wine, hospitality and tourism.
Creating balance
People come to the North Bay for the environment and lifestyle, but the desire to limit growth to protect the quality of life can impact businesses negatively and thus creates a balancing act. But economic growth is important—"If you don't grow, you start to stagnate and fail," says MEC's Eyler—so thoughtful consideration of ways to support the economy in way that are acceptable to the people who live here is a must.
The answer could well lie in a cooperative effort. "We all work as a team to really help our businesses be successful," says Al Lerma, Sonoma EDB director of business development and innovation, and that spirit and open-minded approach make a difference. They're qualities that make the North Bay a desirable place to live as well as a special place to do business—and that bodes well for the future.
BioMarin: Impact
BioMarin, with campuses in Novato's Bel Marin Keys and downtown San Rafael, contributes to the local economy in several ways.
Operations: Contributes more than $504 million annually to the local economy. Every 10 new jobs created supports eight more.
Wages: Every $1 million in wages generates an additional $440,000 to support local industries.
Revenue: Every $1 million in revenue generates $470,000 to support local industries.
Taxes: Transactions by BioMarin employees generate $23 million in state and local taxes to help support schools, infrastructure, healthcare and other essential services
Source: Marin Economic Forum
Making Business
Makers are the creators in our midst, and the maker movement in the North Bay is thriving. Usually, we see their work at art shows or in galleries, but in a new model, several Marin artists are sharing retail space in San Anselmo. The Happy Hedgehog is a collective, where artists sell their works, teach classes and hold maker parties. Angeleah Donahue is the owner/master, and she makes felt animals for sale and teaches kids and adults to make their own. "You might walk away with a quilted hedgehog," says Miriam Hope Karell, of the Marin Small Business Development Center, who describes the collective as "an inspiring business to help local artists thrive." Beeswax candles, jewelry and flowers are among the offerings available in the space next to United Market.
On the Horizon
When Proposition 64, the initiative to legalize marijuana for recreational use, passed in the November election, it opened the door to a new industry in the North Bay. Cannabis was in the shadows before, but Ben Stone, executive director of the Sonoma Economic Development Board, predicts that cultivation and distribution will continue to increase with legalization.
Dr. Robert Eyler, chief economist of the Marin Economic Forum and a professor of Economics at Sonoma State University, also believes marijuana has the potential for emerging as a new economic driver in the North Bay.