Live Life at Vi La Vita Spa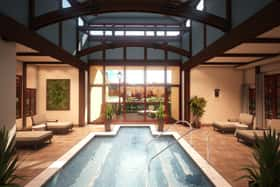 Take time to relax and rejuvenate this holiday season at Vi La Vita Spa at Vintners Inn in Santa Rosa. The 5,000-square-foot, full service, luxury spa opened in October. In the language of love, Vi La Vita means live life. "It's symbolized by the 200-year-old mighty oak tree that stands in front of the spa, sacred and energizing, a powerful force of Mother Nature to encourage us to discover a sense of one's self," says Rhonda Carano, chief executive officer and owner.
Vi La Vita Spa features: four, beautifully-appointed treatment rooms, some with private outdoor lounge areas; a luxurious and relaxing couples treatment room with private outdoor lounge area; a fitness room; separate men's and women's changing rooms equipped with robes and sandals; a steam sauna; serene indoor Caldarium with a heated soaking pool; outdoor warm pool and terrace; and a relaxing coed lounge with healthy small bites, hot tea and other beverage options.
The spa offers a wide range of premier services in beauty, fitness and relaxation treatments such as massage and body therapies and facial treatments. If you're looking for a romantic respite try one of their signature treatments—Pure Indulgence for Two, La Dolce Vita Couples Wine & Roses and more.
To schedule a treatment or purchase a gift card, call 833-VLA-VITA (833-852-8482). For more information, visit vilavitaspa.com.
New Release from Chateau Montelena
If you're searching for a special bottle of Cabernet Sauvignon to celebrate the holiday season, try the 2014 Montelena Estate Cabernet Sauvignon (SRP $160). The fruit was sourced from Chateau Montelena's 120-acre estate vineyard, which is comprised of three of Napa's prized sub-soil types—volcanic, alluvia and sedimentary. "The vineyard site is the most important factor in determining the potential of what ends up in the glass," says winemaker Matt Crafton.
The 2014 vintage experienced ideal growing conditions, a combination of warm and cool temperatures with plenty of morning fog and afternoon sunshine, minus the extremes. These conditions allowed for predictable, methodical ripening and the best of what the vineyard and crew offer. On the nose, it offers an interplay of cassis, vanilla and black cherry. The finish extends the density and structure as cloves and cinnamon, along with nuances of briar and flint, yielding an extraordinary food-friendly wine.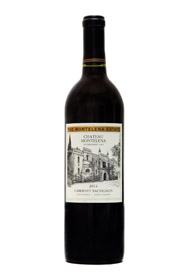 In his notes, Crafton writes: "It's always an incredibly special moment when we finish the final blend of our Estate Cabernet Sauvignon; when we've hit that perfect spot where the flavors, aromas and textures reach the pinnacle of balance and expression."
For more information, visit www.Montelena.com.