Artisan & healdsburg sotheby's inernational realty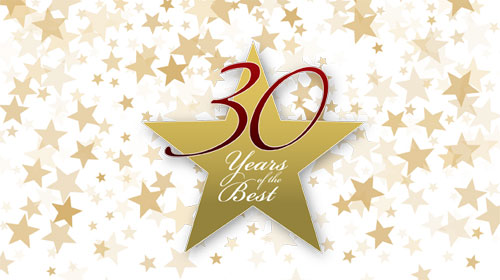 "Brand, people and culture. That's what encourages agents to grow and learn, put clients to the forefront and think beyond 'the next deal.'"—Eric Drew, owner and broker.
"Brand, people and culture. We encourage our agents to grow and learn, put clients to the forefront, think beyond 'the next deal,' and look instead to creating lasting relationships that are beneficial for clients and themselves," says Eric Drew, owner and broker of Artisan & Healdsburg Sotheby's International Realty, voted Best Real Estate Company in NorthBay biz magazine's annual readers' poll. The Sotheby's International Realty brand is synonymous with a reputation for global excellence that begins at the community level with local experts.
Artisan & Healdsburg Sotheby's International Realty is a single-ownership company, opened as a franchise in 2007 by Drew. He began his real estate career in 1973, and by 1975 settled in Healdsburg with the purchase of Mid-Town Realty. Drew continued expanding, acquiring Healdsburg Realty in 1990, and later becoming the first affiliated Sotheby's International Realty brokerage in Northern California. Artisan and Healdsburg Sotheby's International Realty includes industry veterans and professionals from leading brokerages all over Sonoma County and beyond. With seven offices and a team of over 60 agents, the company's service areas include Healdsburg, Santa Rosa, Sebastopol, and Bodega Bay.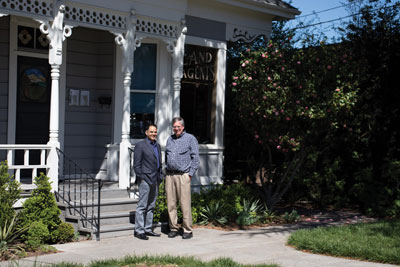 What does it take to be the best in real estate? "It takes dedication to a legacy of quality service and expertise that's unmatched," says Adrian Walsh, marketing and administrative director. "We're able to deliver high-quality, engaging content across multiple platforms that inspire and immerse clients. We hold ourselves to a higher standard when it comes to photography, video, 3D tours, and all other digital marketing." And no matter the price point, the company makes sure each property is presented the best way possible. "By developing a customized marketing plan to incorporate this high quality, rich content, we're able to leverage unique exposure opportunities that are only available to properties represented by Artisan Sotheby's International Realty," says Walsh. "It makes a difference."
The company closes nearly 400 deals annually—typically more than one per day. And as the company grows, it's constantly working on opening new spaces to accommodate their team, providing more support for agents through staffing and physical space. "We're moving away from large offices and toward small offices that are close to our customers, where agents can access meeting rooms as well as tech and support staff," says Drew. "We opened a third, smaller office in Healdsburg last year on Healdsburg Avenue, half a block from the Plaza and across the street from h2Hotel and Spoon Bar. We also opened a boutique office on McKinley Street in the Whole Foods shopping center in downtown Sebastopol." Later this spring, the company plans on opening a small office in Bodega Bay, north of The Tides restaurant.