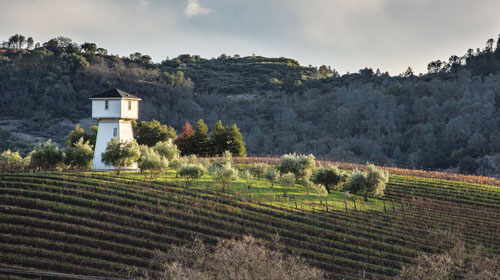 North Bay vineyards are making enormous headway toward goals to become environment and labor-friendly, yet labor advocates and environmental organizations consider the region a long way from sustainability. Starting a conversation that will lead to cooperative efforts is key to finding agreement and helping the wine industry remain financially sustainable.
According to Karissa Kruse, president of Sonoma County Winegrowers, Sonoma County will continue its quest "to become the world's first 100 percent sustainable wine region. We will continue to expand our sustainability efforts in the area of social responsibility to support our talented agriculture employees who are critical to the growth of the region's premier grapes." Michelle Novi, associate director of industry relations for Napa Valley Vintners, said winemakers in the Valley "understand that quality wines come from experienced employees. This valley has heavily invested in supporting its workers."
Yet the primary concerns of nonprofits outside the wine industry relate to issues far beyond what the wine industry is able to control, including the North Bay's housing shortage, high cost of living, and state regulations regarding the spread and effects of pesticides. In addition, the fact that Sonoma and Napa counties have vastly different definitions of sustainable winegrape growing and wine production indicates that discussions within the industry are important as well.
Where are we now?
The April 2019 figures regarding sustainability are gathered by county-specific trade organizations. Sonoma County Winegrowers places roughly 97 percent of Sonoma County vineyards as certified sustainable. The association gathers data on sustainable vineyards from its self-assessment surveys. Sonoma County growers complete these surveys to determine whether their winery or vineyard uses sustainable practices and demonstrates continuous improvement. Sustainable vineyards in Sonoma County showcase their progress with a special label indicating that 85 percent of the grapes in the wine are sustainably sourced from winegrapes grown in the county.
Napa Valley Vintners reports that roughly 65 percent of Napa County vineyard acreage is certified sustainable. Certifications are issued through Napa Green, an independent environmental certification program that receives support from the Napa Valley Vintners. Napa Green offers two tracks, the Napa Green Certified Land program and the Napa Green Certified Winery program.
Napa Green Certified Land is an umbrella program that recognizes two third-party certifications pathways, Fish Friendly Farming and LandSmart. Fish Friendly Farming is a certification program for agricultural properties managed to restore wildlife habitat and improve water quality. LandSmart is a regional collaborative program that helps land managers meet natural resource management goals, while supporting productive lands and healthy streams.
Napa Green sets the Napa Green Certified Winery standards. The results for wineries are third-party certified by the Napa County representative for the California Green Business Network. Both of Napa Green's certification programs support social equity in the vineyard and winery. Sustainable vineyards and wineries in Napa County can note on their label that the wine is Napa Green-certified. The Napa Green Winery logo indicates the wine was produced at a certified facility. The Napa Green Land logo indicates that 95 percent of the grapes in the wine are sustainably sourced from certified winegrapes grown in the county.
Housing and wages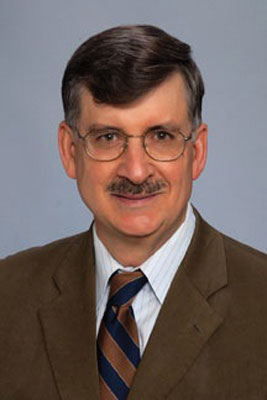 Marty Bennett, labor co-chair of North Bay Jobs with Justice, a regional community labor coalition of 22 unions and community-based organizations, said affordable housing and livable wages should be important priorities for North Bay growers. "The biggest issue right now is how unsustainable the wages in agriculture are in general and in winegrape cultivation in particular. A true livable wage in Sonoma County is $23 an hour. That pays for the basics of food, transportation, health care, housing, and childcare, without a worker and their family relying on public assistance. That amount is conservative because it leaves no savings for education, retirement, or dental care," he says.
Daisy Pistey-Lyhne, executive director of Sonoma County Conservation Action, a Santa Rosa-based environmental nonprofit organization, said the concerns of workers and individuals concerned about the environment are more widespread now.
"Over time, we've had different types of crops grown here. There was more mulit-cropping previously, and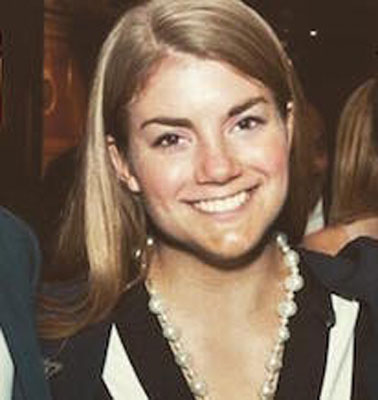 the main crops didn't require as many chemical inputs, like apple orchards and dairy land. Our data show that 80 percent of farmland in Sonoma County is now winegrapes. The processes used in winegrape cultivation are often extraordinarily impactful. Pesticide, fungicide, herbicide and fertilizer use is especially problematic. We see a wide gap between what's currently being done and what is truly sustainable for our community. The label that says "Sustainable Sonoma" does not begin to address our concerns about chemical usage," says Pistey-Lyhne.
Voices from the vineyards
Alex Davis, winegrower at Porter Creek Vineyards in Healdsburg, got started on the sustainability track early. "We began farming organic in 2000. Having neighborhood understandings with [other growers] helped. We established buffer zones in excess of legal minimums and encourage them to do their spraying in the morning, so there's minimal drift," says Davis.
According to Davis, this winter's heavy rains posed challenges for the steep hillside vineyards.
"The acreage is erosion-prone and soil loss increased," he says. "To help with this, we put in a lot of cover crops and created catchment zones. We lucked out this year because we didn't do a lot of soil cultivation, as we're moving more and more to permanent cover crop. "Also, the vines will have great growth."
Davis addresses sustainability for workers by holding off buying items like a new tractor. That way he can save money for medical benefits for his staff. "We do our best to provide year-round work," he says. "We hand label every single label with cold glue, so that provides work for rainy days. We also use downtime to cut out invasive species and reduce dry underbrush that poses fire risk."
Beth Novak Milliken, president and CEO of Spottswoode Estate Vineyard & Winery in St. Helena, said Spottswoode also comes to the table with organic certification. "Our vineyard has been farmed 100 percent-organically since 1985," she says. "We were the first to start farming organically in Napa Valley, and we were the second in Napa Valley to earn organic certification in 1992."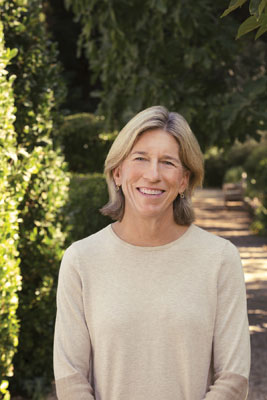 Over the past decade, Spottswoode also transitioned to using solar power, increasing water conservation, and biodynamic farming. "Some other things we've done over the years include developing partnerships with the community and governmental agencies to restore, preserve and build biodiversity for Spring Creek, which borders our vineyard," says Milliken. "[We've] established more than 20 insectaries [areas that encourage insects that assist with pest control], built bird boxes for bluebirds, green wing swallows, owls and raptors, [and are] composting 100 percent of our pomace and grape waste. We've also added a new production heating and cooling system that has been upgraded, and is 60 percent more efficient (than our previous systems), due to more efficient heating and cooling units, the use of variable frequency drives and an automated system that allows for more precise management and monitoring. [Additionally,] we added two electric charging stations for our guests who visit us using electric cars."
Milliken says Spottswoode's vineyard and winery team are full-time workers, "with full benefits, including health care for their families, a bonus program, and retirement." She adds that there are increased costs that come with farming organically and being a green business, [but] they are not in any way prohibitive. They are the costs associated with creating a wine of great quality. Chemical farming is the cheaper and easier alternative. It doesn't require as many skilled and dedicated hands in the vineyard, or the hours that are required to grow grapes in a way that will ensure the vineyard stays vital and productive for decades to come," says Milliken.
Lou Preston, co-owner of Preston Farm & Winery in Healdsburg with his wife, Susan, also practices biodynamic farming. According to Preston, small vineyards and wineries are at a disadvantage when it comes to sustaining labor costs. "Our biggest single cost is labor and employee benefits," he says. "It used to be that most wineries and vineyards had their own labor crews and management infrastructure. Much of that is now farmed out to contract management who can do it cheaper."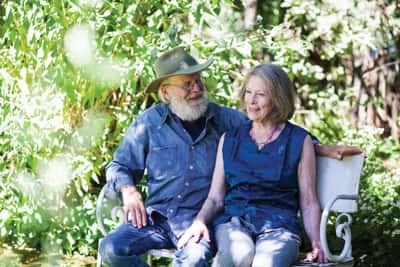 His winery currently provides year-round full-time work for his workers, as well as a $15 per hour minimum wage after an introductory period and full health benefits "with generous cost sharing." According to Preston, remaining financially sustainable has required a new approach to attracting customers. In the past few years, he adds, there has been more than a brief dip in tourism. "The whole paradigm of winery visitation has changed," he says. "We are developing an aggressive direct to consumer program that will build on our diverse farm experience and develop new markets and supportive communities." In the coming years, Preston plans to offer educational programs, workshops, and events, wine and farm tours, and enhance wine club opportunities.
"We have reconfigured the tasting room to facilitate more personal contact with customers. [Also,] we are actively participating in promotional industry programs that emphasize wines of distinct differences." According to Preston, that includes such programs as the annual San Francisco music festival, Outside Lands, and The Seven Percent Solution (a San Francisco wine tasting highlighting lesser known wines).
Tom Stubbs, co-owner of Stubbs Vineyard, located in the hills of West Marin that technically has a Petaluma address, says being sustainable does not have to involve getting an organic certification. "We were certified organically for several years but eventually gave up our certification. Although it was good for our brand in some intangible ways, there were insufficient rewards in terms of pricing and marketing. While made with organically grown fruit, the wine itself was not organic because of sulphites used in the winemaking process. Also "organic wine" has a generally poor reputation in the marketplace, probably because of the inability to use sulphites. The distinction between organic wine, and wine made from organically made fruit was too hard to explain to customers," says Stubbs.
Stubbs says his land and planting, which he invested in long ago, "are sunk costs." Yet there are other challenges to being financially sustainable in Marin. "Marin is a tiny market with only 200 acres planted in the entire county," he explains. "We lack the global branding advantage shared by Napa and Sonoma. My wife sells the wine successfully in Marin and San Francisco. But we are too small…to have a national presence, [or] be given good service by distributors. [We] have to rely on our own shoe leather to sell our wines."
Giving growers the right help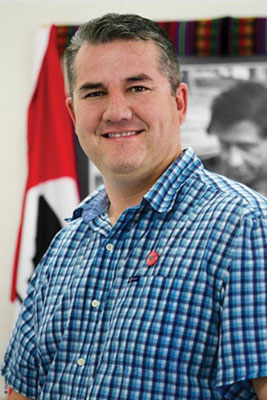 Armando Elenes, secretary treasurer of United Farmworkers, says sharing his observations of trends in California's agricultural labor market can help growers make better decisions. "There are a number of growers who do it right," says Elenes. He advocates paying workers a sufficient hourly rate, supporting affordable housing in an area not far away from the worksite, and not using harmful chemicals. The lack of affordable housing impacts laborers and the environment, he adds. "When people
have to move to Stockton to afford a place to stay, but then drive to the North Bay, or be driven back and forth by labor contractors, this creates pressure, congestion, and pollution on the roads." According to Elenes, bringing in H-2A temporary agricultural workers does not fix the problem. "The H-2A program sets a statewide wage of $13.92 per hour. There is no incentive to raise wages," said Elenes.
Elenes notes a shift to organic farming lowers environmental risk and attracts laborers. Yet it also increases a grower's dependence on labor. "It's a balancing act. The North Bay faces considerable challenges in attracting enough workers. The addition of vineyard acreage in the Salinas Valley and Paso Robles has taken away from the Northern California wineries," he says.
One avenue for help, particularly for smaller growers, are the Sonoma and Napa County Resource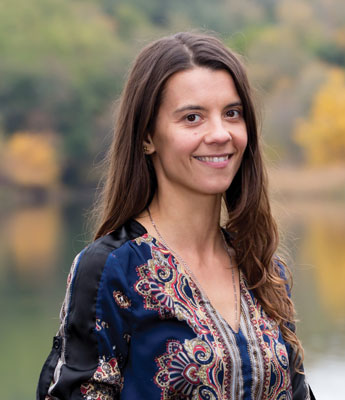 Conservation Districts (RCDs). Anya Starovoytov, a project manager for Sonoma Resource Conservation District, said RCDs are a network of special districts. The federal government and state governments spearheaded these districts across the nation in the 1930s. RCDs assist farmers with managing natural resources on their land. RCDs further provide plans, designs, and technical assistance for projects that help communities, businesses and the environment. In addition, RCDs provide field demonstrations of practices and equipment and holds educational events like soil health symposiums.
The Sonoma and Napa county RCDs offer grant-funded programs such as LandSmart. This program helps winegrape cultivators meet or exceed environmental regulations and receive technical assistance and financial support for conservation projects. The Sonoma RCD is seeing a growing interest in practices that build soil health and increase vine resilience, says Starovoytov. "The less they need to spray, the less they're spending. A lot of growers are starting to explore mechanical tools that can control weeds rather than using RoundUp. We can help winegrape cultivators with everything from applying compost to addressing erosion," said Starovoytov.
Alex Benward and Lauren Benward Krause, family members who together run the Beltane Ranch in Glen Ellen, says working with the Sonoma RCD has been "fantastic." Adds Benward, "The fires blindsided us. [The Sonoma RCD staff] were knowledgeable in assisting us with runoff issues and invasive plants. They helped us clear out blackberries that had grown considerably on our property after the 2017 fires. Together, we planted some native species and set up an irrigation system."
Lauren Benward Krause says the Sonoma RCD's guidance came at a time when it was challenging for the vineyard owners to prioritize concerns. "Having a reliable third party to develop plans and connect us with available resources allowed us to swiftly address potential erosion issues following the fire," she says. "We are very grateful for them!"
Frances Knapczyk, program director of the Napa County Resource Conservation District, says RCDs also help growers reduce net greenhouse gas emissions and improve soil health. "If you build your soil well and increase the amount of organic matter in it, your soil can hold water better. It will be more resilient to extreme weather events and the changing conditions we're now seeing from year to year," says Knapczyk.
Knapczyk says Napa and Sonoma growers are "very sophisticated, but there's a lot of curiosity about new or enhanced practical techniques that produce world-class wines." She adds, "When we host a workshop, we have up to 30 to 100 people RSVP. Demonstrations are a great place for growers to learn from one another, together."
According to Knapczyk, Napa growers who enroll in the Napa County RCD's LandSmart program to develop a Farm Plan can go beyond compliance to achieve Napa Green Land certification. Anna Brittain is the program consultant for Napa Green. "For Napa Green Winery certification we offer an integrated resource audit in which we look closely at energy, water and waste," she says. "We've had many wineries be pleasantly surprised at the cost savings of improving efficiency and being sustainable."
Participating in programs like Napa Green Land, she adds, assist growers with shifting to integrated pest management to reduce pesticide use and practices to increase soil health and sequester carbon, such as reduced tillage. "Growers can implement alternate row tillage, so they don't till every row. This uses less gas and can improve soil health," she says.
Paths to communication
As North Bay growers reach the goals set by trade industries, they are moving on paths separated by their county. According to Kruse, Sonoma County Winegrowers currently does "not work directly with Napa on their sustainability goals." Adds Novi, "We applaud all sustainability efforts. However, programs in the Napa Valley are unique as they are tailored to our region's specific needs."
Kruse says an avenue for sharing is the annual meetings of the California Wine Institute, an advocacy group for the California wine industry, and the California Association of Winegrape Growers, a statewide trade organization. "[These organizations] host two meetings every year which bring together all of the regional associations to discuss opportunities and challenges for the wine and grape growing communities around the state," says Kruse. "Sustainability has been an important topic, especially over the past three years."
Growers are also out of communication with local environmental and labor organizations critical of some of the growers' current practices. "We intend to have conversations with growers, but we're not quite there yet in our campaign. The public awareness and concern with pesticides is getting ahead of our bandwith to have conversations," says Pistey-Lyhne.
According to Bennett, North Bay Jobs with Justice has not been approached, but would like to participate in a conversation with growers about labor standards and shared prosperity in the wine industry. "This is a county [Sonoma County] where an enormous amount of money is being made. The wine industry, particularly high-end wine, is enjoying robust profits. Farmworkers are the absolute backbone of the wine industry. Shouldn't they share in the wealth?" says Bennett.
Though many bridges remain to be built, the progress of the past three decades has increased communication between growers. Milliken believes growers and wineries are having more and more important conversations about sustainability."There are few, if any, individuals more attuned to the environment and the changes that are occurring in it than farmers," says Milliken. "They are thoughtful individuals, many of whom care very deeply about this subject, their communities and their employees. [They] welcome these conversations."
What is Sustainable Farming?
The definition of sustainable farming may differ from grower to grower, but there are standard metrics in the industry. California's winegrape growers use language and statistics provided by the California Sustainable Winegrowing Alliance. The CSWA is a nonprofit that the Wine Institute and the California Association of Winegrape Growers created in 2003. Generally, the CSWA encourages growers to benefit the environment, the community, and the grapes and wine. Sustainability areas include:
Environmental stewardship (responsible use and protection of the natural environment)
Water conservation
Energy efficiency
Healthy soils
Responsible pest management (This includes using non-chemical options for pest control, such as removal of pest habitat and introduction of native predators, like barn owls.)
Wildlife habitat protection
Solid waste management
Strong relationships with employees, neighbors and communities (This includes paying wages that allow workers to sustain the cost of living and informing neighbors about spraying and drift.)
Air quality protection
Environmentally preferable purchasing
High quality grapes and wine
Vibrant businesses
The CSWA asks that growers measure and record their use of water and applied nitrogen, as well as develop and implement plans to continuously improve. Examples of sustainable practice requirements include applying nitrogen to vines only when the vines can best utilize it, and holding employee safety and training meetings at least once a year.
Source: California Sustainable Winegrowing Alliance