The North Bay's cannabis industry is becoming more stable as operators have largely recovered from the stark changes imposed by last July's regulations. Businesses across the tri-county area are teaming up to form partnerships. With Sonoma County gaining ground as the area with the most activity, Santa Rosa is developing as Northern California's distribution hub. The change will mean more jobs and a rise in demand for energy-efficient vehicles, distribution permits, and commercial leases.
"Sonoma County is a highly desirable location for distribution because it poses no local tax on distributors," says Lauren Fraser, board president of the Cannabis Distribution Association (CDA), an association of cannabis distribution companies throughout the state. "Santa Rosa is in a good spot on Highway 101. It's at the base of the Emerald Triangle, a bridge between the North Bay and the rest of the San Francisco Bay Area."
Fraser is the former president of River Wellness, Inc., which used to be a Sonoma County-based cannabis distribution company. River was acquired in 2017 by a Canadian cannabis distribution company now known as Origin House.
Fraser says the North Bay has seen an increase in investment and guidance from Canada. Well before Canada legalized cannabis in October 2018, cannabis companies with access to capital and banking services were moving to acquire North Bay companies.
"You can operate statewide distribution with one hub in Northern California and one hub in Southern California. A North Bay center will serve dispensaries east to Sacramento and as far south as potentially Santa Cruz. Plus, Sonoma County is not so rural that you can't attract talent," says Fraser.
An appearance by a Teamsters representative at a May 20 meeting of the Napa Valley Cannabis Association confirmed the union's interest in organizing the North Bay's cannabis workforce.
Strategic mergers
As cannabis companies worry about the expiration of their temporary and provisional licenses, they're also facing increases in lab fees and taxes. "This has started an 'extinction period' for small operators. The need for capital and overall operational support makes it difficult for smaller cannabis companies to survive on their own. Strategic mergers are one way to avoid extinction," says Annie Holman, co-founder of The Galley, a Santa Rosa-based cannabis co-manufacturer.
The Galley is working to bring small cannabis operators back onto dispensary shelves. "While The Galley will have the capacity to produce large volume orders, it's important to give back to the industry and the legacy operators who got us to where we are today," says Holman.
According to Holman, demand for manufacturing cannabis products, from edibles to topicals, remains high. "We have about 80 companies interested in having us make cannabis-infused products for them. I still get two to three calls a week from cannabis companies who randomly find us through their networks," says Holman.
Fraser says higher operating costs motivate cooperation. "It's much more expensive to operate a cannabis business than it was a year ago," she says. "Almost everyone I know is fundraising right now. They require access to capital to compete. Operators working with Canadian companies have an advantage. Canadian companies are funding new businesses, bringing experienced talent to teams, and eliminating inefficiencies. They have brought in professional management teams with experience in scaling operations."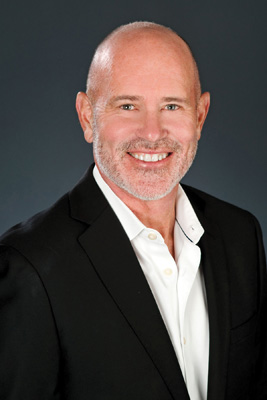 Chris Call, CEO of North Bay Credit Union (NBCU), based in Santa Rosa, says he's seeing a number of partnerships between first-time entrepreneurs and experienced operators. "A lot of new startups want to cash in on the 'green rush.' They're looking to do that with someone who knows the industry well," says Call.
State departments process licenses
Thousands of businesses' temporary and provisional licenses will expire in the next few months. All sectors of the North Bay's cannabis industry—cultivation, manufacturing, testing laboratories, and distribution—have expressed concern about whether the state can process operators' licenses in time.
"The supply chain is making us very nervous. We all know how last July affected everyone so badly," says Nurit Raphael, founder of Ona.life, a San Rafael-based distribution company. "If the manufacturing licenses do not get renewed, we'll be very concerned about having a repeat of last July. Yet as a delivery company, we're doing much better now than we were at this time last year. We just trained someone new and hired two more drivers."
Ryan Lowther, the chair of the cannabis practice at Farella, Braun + Martel, a law firm with offices in San Francisco and St. Helena, says one of his main tasks for North Bay companies has been assisting with compliance hurdles. "We're submitting the permits as quickly as possible and following up often with the state," he says. "With the passage of the (federal) Farm Bill in 2018 (which lifted the hemp ban), we started working with many clients that are processing hemp for CBD."
The three state agencies that issue state annual licenses, the Bureau of Cannabis Control (BCC), the California Department of Public Health (CDPH), and the California Department of Food and Agriculture (CDFA) report that they're keeping up with processing applications. The BCC licenses retailers, distributors, third-party testing laboratories, and microbusinesses. A microbusiness cultivates cannabis in an area less than 10,000 square feet and may act as a licensed distributor. The California Department of Public Health (CDPH) licenses manufacturers. The CDFA licenses cultivators.
As of late July 1, the BCC reported that it is up to date in terms of provisional licenses it had to process. "Most of our temporary licenses didn't expire until July," says Alex Traverso, chief of communications for the BCC.
According to Traverso, the BCC will shift individuals with temporary licenses into provisional licenses if a temporary license is set to expire before the annual license is processed. "We want to issue as many licenses as we can. It's our goal to get more businesses into the regulated market," says Traverso.
As of early June, the CDPH did not have a backlog of applications. It is performing application review with three units, a seven-staff licensing unit, a six-staff science and evaluation unit, and a three-staff criminal background review unit. "The program may also utilize other staff members, as needed. Team members throughout the program contribute to licensing review processes (which include) assessment of business documentation, owner criminal histories, local authorization, and manufacturing processes and controls," says Theresa Mier, media relations staff member at the CDPH.
Mier says CDPH is engaging in enforcement by conducting inspection of licensed facilities on a regular basis and "as needed, in response to complaints or referrals." She adds, "If deficiencies are observed, CDPH communicates those to the licensee and works with them on a corrective action plan to come into compliance."
According to Mier, members of the public can submit information about suspected illegal or improper activity with CDPH's online complaint form. (For more information, visit www.cdph.ca.gov.) "Complaints of unlicensed activity are referred to the appropriate law enforcement or local agency for follow-up," says Mier.
Rebecca Forée, communications manager of the California Department of Food and Agriculture's CalCannabis Cultivation Licensing division, says that as of June 28, the division was processing 2,324 cannabis cultivation licensing applications and had approved 2,710 applications.
"We do not consider (this) a backlog. All of the applications are in the review process," says Forée. According to Forée, about 40 CDFA staff work on processing licensing applications, including between four and six people dedicated to answering calls and emails from the public about the licensing process and applications. Businesses interested in keeping up with significant changes and announcements can sign up for CalCannabis's email alerts at www.cdfa.ca.gov.
"One of our email alerts is delivered weekly and provides spreadsheets listing state cannabis cultivation licensee information, including counties of operation, types of licenses, and much more," says Forée.
In March, State Senator Mark McGuire (D-Healdsburg) introduced Senate Bill 67 to allow businesses to continue operating until their annual license application has been reviewed. As of late June, SB6 67 was active and had been re-referred to the Assembly's Committee on Business and Professins.
Cannabis getting cleaner
Nicole Griffith Barbieri, chief executive officer of Convergence Laboratories, based in Santa Rosa, says she has seen the state's more-stringent regulations improve the quality of legally available cannabis. "In December of 2018, between 17 to 20 percent of the cannabis was failing our tests. Now between 10 to 12 percent of the cannabis is failing. That's a pretty significant cleanup," says Griffith Barbieri.
Cannabis testing, which is now in Phase 3, now requires all harvested cannabis products to be tested for a long list of items including heavy metals and mycotoxins, which are toxins created by mold.
According to Griffith Barbieri, pesticides remain a concern. "Of the 10 to 12 percent that we see failing, 25 percent of samples fail because of pesticides. Yet overall, the North Bay in general and Sonoma County in particular, have cannabis that is quite a bit cleaner than cannabis from other areas," she says.
Worries about delays for state licenses, she adds, have led businesses to stick to successful formats. "We're not seeing anything unusual or unique. We're still seeing a lot of edibles and gummies, with only a few cannabis drinks. Yet we are seeing more uniformity in dosage," says Griffith Barbieri.
Zack Crafton, CEO of ESI Logistics, a Napa-based distribution and delivery company, says labeling is also improving. "You're starting to see brands launch great products with clearly labeled THC and CBD percentages," says Crafton. "These labels, much like nutritional facts, help consumers understand how the products will impact them, and what types of 'highs' or outcomes they can expect. Consumers typically only get that type of cannabinoid information on products sold in the licensed market."
The business of banking
North Bay Credit Union is the only financial institution in the area welcoming cannabis businesses. Yet it is making an enormous difference. Call says NBCU is accepting accounts from throughout the Bay Area. "We've taken approximately $150 million in cash currency off the streets and put it into a safe and secure financial institution. We hope to grow that number," says Call.
According to Call, cannabis businesses from San Jose to Mendocino County have accounts with NBCU, with the majority coming from the North Bay. "Businesses hear about us totally through word of mouth. I get calls every we
ek from cannabis operators throughout the state who want to open an account with us," he says.
Call added that accounts and businesses, which have submitted applications to NBCU, are projecting exponential growth in the next year.
"As a relatively small credit union, we are unable to handle the totality of the industry's demand," he says. "(We) would welcome the participation by other financial institutions in serving the industry. We are also working with fintech companies to provide electronic payment options that would eliminate the need for cash in cannabis purchases."
Businesses encourage enforcement
Nicole Neubert, a partner in Clark Neubert LLP, a San Francisco law firm with North Bay clients, says cannabis businesses are interested in seeing state and local authorities shut down unlicensed operators. "It's such a tough going for licensed cannabis businesses who are competing against unlicensed operators who don't pay taxes or lab fees. When unlicensed companies are still selling cannabis at low prices, this can kill licensed businesses. Cannabis companies hear about what is going in Los Angeles, where (the city council) voted to shut off utilities and close down facilities," says Neubert.
Traverso reports that the BCC will step up enforcement in the coming year. "We have money from last year's budget, and officially kicked off our Get #weedwise public awareness campaign on June 21. Our goal is to educate the public about why it's important to only buy cannabis from a licensed business," says Traverso.
The BCC's two-year campaign will include outdoor advertising like billboards, social media posts, and direct mailings to more than 3,000 illegal cannabis businesses in the state.
"The BCC has just under 90 staff and recently opened an office in Eureka. We're looking at hiring additional staff and opening additional offices. We are starting the process of working toward a Southern California office. Having additional offices where businesses can drop off applications, pay licensing fees, and ask questions would be very helpful to our licensees," says Traverso.
Neubert says North Bay companies may also likely to push for moratoriums on industrial hemp cultivation in the coming months. "Hemp and cannabis are the same species, but "industrial hemp" is a legal term given to a plant with flowers that contain less than 0.03 percent THC. Depending on the strain, regulated cannabis contains much more THC. If hemp plants produce pollen in the vicinity, that pollen can destroy outdoor cannabis crops nearby. Humboldt County currently has a moratorium on hemp cultivation while they sort this out. This is probably an issue coming for North Bay cultivators," says Neubert.
On April 3, the Sonoma County Board of Supervisors approved a ban of industrial hemp cultivation in unincorporated areas of the county for a year.
Cultivation and education
The Napa Valley Cannabis Association, an organization of cannabis business owners, winery owners interested in cannabis, and cannabis consumers, has finished collecting signatures to put a cannabis cultivation measure on the March 2020 ballot. The group needed 5,635 signatures by September. It collected 8,240 between May 17 and May 24. NVCA submitted the total to the Napa Valley Registrar of Voters on May 28.
"After 30 months of no action from the county board of supervisors, we got input on the cultivation measure from the Napa Farm Bureau, Napa Valley Vintners, and supporters of (the-defeated) Measure C," says Eric Sklar, a founding board member of the NVCA. Sklar is also the CEO of Napa-based cannabis cultivation and delivery company Fumé.
Yountville vice mayor Kerri Dorman and Yountville council member Jeffrey Durham came to the May 20 NVCA meeting to learn more about cannabis and enforcement efforts. They heard from guest speaker Nicole Elliott, Governor Newsom's senior advisor on cannabis.
Elliott says Gov. Newsom is interested in providing $26 million from cannabis sales tax revenue to cities and counties that allow cannabis operations. The information left local politicians with more information to present to their constituents.
"Yountville voted to approve cannabis, but is still concerned as to whether it is a right fit for the town," says Durham.
Stephanie Honig, partner in Honig Vineyard & Winery and president of the NVCA, says the NVCA has shared the ballot initiative with the Napa County Farm Bureau and the Napa Valley Vintner Association. According to Honig, the NVCA work with land-use attorneys to write the ordinance. "The Napa County Cannabis Regulation Ordinance, which is now a ballot initiative, is focused on the continuation and enforcement of the Napa Valley's environmental practices and the protection of the Napa name," she says. "We want Napa cannabis growers to be as mindful as Napa winegrape growers, just on a much smaller scale. Napa Valley produces some of the best wines in the world wines, and cannabis plants benefit from similar growing conditions to winegrapes such as long growing seasons, cool nights and dry summers."
Napa farmers are known for fine wines, community stewardship and for environmental protection, says Honig. Cannabis should be grown in the same manner. "The valley floor is planted to winegrapes," she says. "I expect cannabis will be grown in areas within the country that currently aren't being farmed for winegrapes. The ordinance includes setbacks from youth activities, roads and residences. In the interest of name protection and quality control, we believe that Napa Valley cannabis must be 100 percent sun-grown in Napa soil, not grown in greenhouses."
About an hour west, in Marin County, cannabis brands are educating consumers another way. Marin is home to very little activity other than cannabis distribution. There are a few exceptions, such as the town of Fairfax, which is home to a dispensary and delivery service, Marin Alliance for Medical Marijuana.
Sheri Matteo, vice president of consumer engagement and the Marin County gathering leader for Ellementa, a women's network that focuses on health, wellness, and cannabis, says the company's monthly meetings in Larkspur are helping residents learn what cannabis can do for them. Ellementa's events, which cost a nominal fee to attend, do not involve cannabis consumption. "We destigmatize, demystify, and normalize cannabis use. We bring vetted brands to our meetings, who talk about their products and how to use them," says Matteo. According to Matteo, Ellementa opens up ways for the industry to reach women who are exploring cannabis.
"Many women won't use a delivery service because they store a copy of your ID, and until recently, you had to have a medical card for delivery in Marin. These women don't want to be in a database and become a target," says Matteo, adding that women may also be intimidated by dispensaries.
"If they can't feel it, see it, and touch it, they won't order it online. Education efforts help change that," says Matteo. She adds that "talking circles" create empowering, safe spaces for women who have never used cannabis and those who have not used it in years.
"You get away from the very guy-heavy, 'stoner' cannabis culture where customers and budtenders may be focused on intoxication. We feature products for women, like Quim Rock, a vaginal lubricant that contains cannabis. So many women in Marin are involved in this industry in some way. We discuss that," says Matteo. According to Matteo, Ellementa is considering holding gatherings in Sonoma and Napa counties. "We plan to do more education about microdosing, consuming cannabis safely, and how to stay in balance," says Matteo. "Listening to women's stories and hearing what they want is important."