Property managers indicate rents are beginning to level off from the highs of 2017, but the number and quality of units is inadequate to house low-income and middle-class workers.
Each North Bay county has unique advantages and challenges in the rental market. Sonoma County has a central location and access to the 101 corridor, but is struggling to rebuild housing lost in the October 2017 fires. Marin County is balancing residents' interest in minimal construction and strict environmental restrictions against a need for local labor. Napa County is meeting many of its goals, but facing the limits of agricultural restrictions.
As the counties develop different ways to meet housing needs, they see room for broader discussions. By collaborating, the counties can examine the strategies of their neighbors and find ways to support and inspire one another.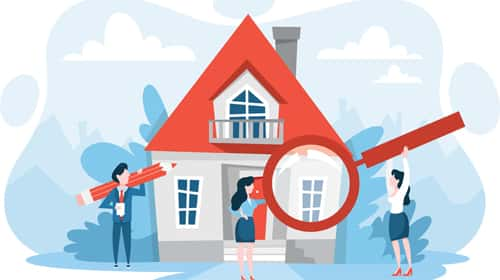 Sonoma County
Sonoma County is inviting developers to create more multifamily and single-family housing in unincorporated areas of the county and in its larger cities such as Santa Rosa, Petaluma, and Rohnert Park. Local organizations are also addressing concerns about rental units in need of substantial repairs.
"We need an all-hands-on-deck [approach,] for all strategies, all the time, says Margaret Van Vliet, executive director of the Sonoma County Community Development Commission. Real estate prices are going up year after year. This is reflected in the rental market. Working people's wages have not kept pace."
Van Vliet says the county only has land use jurisdiction over unincorporated areas. It's eyeing county funds and possibly foundations to provide assistance for property owners who want to build Accessory Dwelling Units. ADUs can be attached or detached from a home, with the form of a converted garage or basement or a new building in a backyard.
"Banks have a hard time financing new ADUs unless the homeowner has a lot of equity in their primary home. We know that there are seniors and working families who would like to build one but can't get a loan for it. The Commission is exploring ways to help fund ADUs and lower the risks for banks. [That way] we can begin to see more come on line," says Van Vliet.
According to Van Vliet, the county is also working with cities to encourage residential development in the county's three Opportunity Zones, created by the 2017 Tax Cuts and Jobs Act. In Opportunity Zones, developers or landlords can write off capital gains taxes for funding new developments, including residential housing projects. Sonoma County's three Opportunity Zones are the Boyes Hot Springs area of Sonoma Valley, Roseland, which is now part of Santa Rosa, and downtown Santa Rosa.
In late June, there was a significant step forward for Roseland, when the Santa Rosa City Council unanimously approved plans to develop a 7.5-acre Sebastopol Road site into affordable apartments, retail stores, and a branch of the Sonoma County Library. The land, which is owned by the Sonoma County Community Development Commission, will first see the sale of its eastern portion, which will see the construction of 100 market-rate apartments. Later the Commission will sell the western side of the site to a developer that will build 75 apartments for low-income tenants.
Peter Rumble, chief executive officer of the Santa Rosa Metro Chamber of Commerce, says numerous efforts by the City of Santa Rosa and the Chamber have led to new purchases and commitments downtown. "In Railroad Square, Cornerstone Properties has the SMART site under control. Directly west of that is a property purchased by the John Stewart Company, where the chamber is trying to help the company close financial gaps. The Hugh Futrell Corporation is moving forward on the Fourth Street project, and a project at Riley and Seventh Street is moving forward. In addition, a number of other investors have purchased property downtown, although these purchases are not public record yet," says Rumble.
Rumble says the chamber has also established an Employer Housing Council (EHC) in Santa Rosa. The EHC is composed of representatives from different industries in the city, from banks to hospitals, that are interested in creating workforce housing.
"Members of the EHC recognize that large businesses in the region need to be part of the effort rather than passive observers," he says. "Employers are interested in a mix of housing, from single-family homes to affordable rental units, particularly in (urban) areas close to public transit. This is an economic issue for them as well as one of helping their community."
David Guhin, assistant city manager and director of planning and economic development for the City of Santa Rosa, says Santa Rosa is taking many measures to rebuild the 5 percent of housing stock lost in the fires. Santa Rosa is also creating new housing throughout the city, with a focus on building multifamily housing near transit hubs. "With 3,000 homes lost and 2,000 currently in the rebuild process, we still have a lot of work to do. [That's] both in the rebuild and the construction of new housing citywide. The City of Santa Rosa received an allocation from the community redevelopment block grant Multi-Family Housing Program from FEMA for $38.4 million. [It will] address unmet needs for new multifamily rental housing. We will see a rollout of that in early 2020. The goal is to identify projects ready to construct that are providing affordability and [to] allocate funds to spur them along," says Guhin.
According to Guhin, Santa Rosa has taken a number of actions to kick-start the development of new housing downtown. These include reducing fees for developers of multifamily housing, allowing for 100 percent density bonus near transit, creating an express permitting program, and updating the city's specific plan to make changes to height and parking requirements. The hope is that addressing height and parking requirements will encourage more density and height in the downtown core and support innovation in construction approaches.
"In addition, in 2018, after making changes to our ADU policy by reducing fees, we saw the number of applications for permits to build ADUs citywide jump to 118," says Guhin. "The number was 33 in 2017 and just 13 in 2016. Regionally, we have established the Renewal Enterprise District. [This involves] a Joint Partnership Agreement (JPA) between the City of Santa Rosa and Sonoma County, which we may later open up to other cities and counties." The JPA aids in exploring funding sources and opportunities for multifamily housing of all income levels near transit hubs, he adds.
Ronit Rubinoff, executive director of Legal Aid of Sonoma County, says one of the most significant actions the City of Santa Rosa can take with respect to rental housing is to be proactive about inspection. "Legal Aid of Sonoma County represents about half of the people in this county who go to housing court. About 65 percent of our client base lives in Santa Rosa. One of the biggest concerns is the quality of rental units. We've seen numerous issues, including flaking lead paint, mold, raw sewage that backed up into a bathtub on a regular basis, leaking roofs, treacherous stairwells, and no heat," says Rubinoff.
According to Rubinoff, tenants are afraid to complain because they don't want to be thrown out. In addition, the waiting list for public housing is years long. Latino tenants throughout Sonoma County and low-income tenants in Santa Rosa, West County, and Boyes Hot Springs area, she says, are likely to face the worst conditions. Yet Rubinoff says there is uninhabitable housing all over the county. She added seniors are particularly vulnerable to evictions and other concerns.
"One of the top issues facing seniors in our county is rental housing instability. Over 60 percent of our elder law clients have housing issues. It's a tragedy that as an elder in this community, one still has to worry about having a roof over one's head," says Rubinoff.
Joshua Katz, a Santa Rosa tenants rights attorney, agrees that a proactive approach on inspections will improve the rental market. "There [will] always be some unsafe properties," he says. For example, Edie Sussman and I recently represented 11 families in a Corby Avenue complex that has been severely substandard for years. After over a year of litigation, the tenants received $1.65 million in damages and a new owner is going to make repairs. But that case is an outlier. Most tenants can't find attorneys who will fight for them to that extent."
Addressing maintenance concerns in a timely manner helps tenants have a better quality of life, says Beatrice Camacho, a tenant organizer for the North Bay Organizing Project and the Sonoma County Tenants Union. The Tenants Union is an organization of Sonoma County renters that advocates for tenant protections and livable, affordable housing. "We're interested in the City of Santa Rosa implementing a more proactive rental inspection program by next June," says Camacho.
Camacho says the Tenants Union would also like English-Spanish interpreters to be present at local government meetings and for meetings to be held at times other than during the 9-5 business day, such as mornings and evenings.

"We'd like to see meetings become more accessible so residents and government officials can work together in a democratic way," says Camacho. Van Vliet says she agreed with having interpreter services and public meetings at times other than the middle of the day.
Carmelita Howard, deputy director of Housing and Community Services (HCS) for the City of Santa Rosa, says HCS is scheduled to present a rental inspection program for the City Council's consideration this month. "The program details are under evaluation," she says. "We are scheduling meetings with the Apartment Owners Association of California, Inc. (a state chapter of a national association of apartment owners), Legal Aid of Sonoma County, and other interested parties to receive preliminary feedback on possible program design and implementation of the program."
Finding solutions for fire victims is moving forward, says Alejandra Torres, program manager for Catholic Charities of the Diocese of Santa Rosa. Torres says Catholic Charities is currently providing housing counseling services and financial assistance for 125 Sonoma County households affected by the fire. These households are waiting to be assigned a disaster case manager. "We have five housing counselors, who can take up to 25 cases each," says Torres. "They help renters create a renter profile and develop strengths in speaking to landlords. We provide renters with credit counseling to help them increase their credit scores. We also assist them with creating a financial plan to pay rent and deal with household-related debt." Household-related debt include monies owed for garbage and recycling fees, cable, utilities and rent payments.
Torres says the housing counselors also inform households about renters' insurance. The organization provides financial assistance to buy policies. "A number of households receiving counseling services have adults that may speak only Spanish or have transportation and health concerns. We're helping seniors with mobility issues who have difficulty visiting units. Our efforts also rely on housing locators, (staff) who build relationships with landlords…for landlords to inform us they have a unit available," says Torres.
Fire victims sometimes face bias, depending on how long they have been out of housing, whether they are a Section 8 voucher holder, and whether they have received funding from their insurer, says Cynthia King, director of community programs and evaluation for Catholic Charities of the Diocese of Santa Rosa.
"Trauma is also a factor. It can affect someone's ability to complete very basic steps needed to obtain housing. We're aware of it in all of our interactions and provide resources to help people with that," says King, adding that the housing counseling program has assisted nearly 200 households so far.
"Most of the folks remained in Sonoma County. We have helped a few people move to other counties. Since our surrounding counties were also affected by fires or have impacted housing, sometimes [they move] as far as Stockton or Sacramento. We are also providing housing assistance, which can include deposit, rental subsidies and furniture, to Lake and Mendocino counties as well," says King.
According to King, housing counselors are also assisting former homeowners who rent as they rebuild. "A lot of peoples' insurance allowance will end this fall," she says. "We're working with the long-term recovery group, Rebuilding Our Community Sonoma County (ROC Sonoma County) to have a plan and make sure we have reserve funding for rental assistance to help them."
ROC is a collaborative network of nonprofits, faith-based organizations, and government agencies working with FEMA on a coordinated recovery effort. King says additional solutions include the rental of rooms at affordable prices to seniors by SHARE Sonoma County, a housing and resource exchange program that partners with Petaluma People Services Center, and more nonprofits' sponsorship of ADUs.
"ROC partners are looking at helping homeowners (whose properties are intact) and who are rebuilding get financial assistance to build an ADU in their garage. They'd then rent out the ADU to a fire survivor as part of a contract to receive the funding or loan," says King. According to King, the City of Santa Rosa has been "a fantastic partner" in trying to find every creative solution possible for every fire survivor. Rohnert Park sees increased building as a way to improve the market.
"We have a lot of land compared to some cities and we're in the middle of active development. Rohnert Park is building whole new neighborhoods in the southeast part of the city, near the University north of Sonoma State, and on the west side near Costco. There are over 1,025 multifamily units and, in the long run, over 4,500 single-family units in the pipeline for future development. A labor shortage in construction is perhaps the largest barrier to completing units. But the city has the permits ready to go," says Don Schwartz, assistant city manager of the City of Rohnert Park.
Jenna Garcia, planner III housing specialist for the City of Rohnert Park, says apartment complexes currently approved or being built include The Residences at Five Creek, a 135-unit market-rate multifamily apartment complex, Parkside, a 218-unit all affordable housing multifamily complex, and Bella Creek, a 90-unit multifamily complex with 7 affordable units. "We're not seeing significant interest in ADUs. Although we made the ADU regulations more friendly, there's only been a few applications over the last few years," says Garcia.
Michael Visser, chair of the economics department at Sonoma State University, supported Rohnert Park's actions. "The only real solution to a shortage in supply is to increase supply," he says. "I would love it if rent control fixed the problems. But it doesn't solve the shortage."
Visser says developers may also benefit from consolidation."It's challenging to do large-scale construction projects right now because of the high cost of construction. I wouldn't be surprised to see some consolidation, which can drive down development costs (and make) housing more affordable," says Visser, adding that another way to address shortage and affordability would be to support more cohousing projects, like FrogSong Cohousing in Cotati.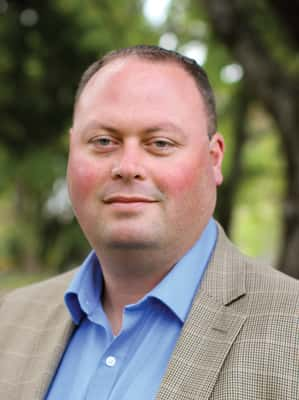 Sue Castellucci, housing administrator for the City of Petaluma, says the city looked at rental concerns in a July 29 workshop. "How do we build affordable housing and what can we do to preserve affordable housing for current tenants? Do we need protections? As to new construction, the 150-unit Altura Apartment complex, which will have 23 affordable units, will be a test case for analyzing who is moving into the property. The city will be in contact with the property manager to look at where the tenants lived before they rented [a] unit at the property," says Castellucci.
According to Castellucci, Petaluma has seen the completion of some new multifamily complexes, including Addison Ranch and Marina Crossing, the latter being Sonoma State's new workforce housing. Petaluma also has several single-family home construction projects that have been entitled waiting to start construction, including the Riverfront development. "My communication [regarding housing issues] is mostly in Sonoma County. It would help to find a tipping point, where rents start to decrease," says Castellucci.
Marin County
The tipping point appears to have been reached in Marin, where rents are holding stable, says Matt Prandi-Borries, vice president of business development for Prandi Property Management, Inc., which is based in San Rafael. "In 2018, we saw a drop from 4 to 8 percent in rents from 2017. This year has remained pretty static," says Prandi-Borries.
Prandi-Borries specializes in offering "middle of the road" monthly rents, which in Marin County are between $2,000 and $10,000. "We have three demographics, people leaving San Francisco looking for quality public schools. In San Francisco, they were paying for private school and paying a higher rent. We also have people who are living in a rental property because they recently sold their home and are looking to buy another home. In addition, we rent to many people who recently got a divorce," says Prandi-Borries. He believes the solution is building more housing and "building up, above shopping centers like Whole Foods" in northern Marin County.
Cathy Moratto, owner of Coop Property Management, Inc., based in San Rafael, says despite the leveling off, the rental market is too tight and expensive for low-income and middle-class residents. "This is partly because a number of people have taken their homes off the market for rentals in response to the passage of local housing ordinances. Cities also need to do more to address the infrastructure problems for renters who pay less," says Moratto.
Moratto says that at one 29-unit complex in the Canal neighborhood for which she does property management, residents are allotted one parking space per unit. "The number of cars on the street is a nightmare," she says. "There's a traffic jam every morning."
Barbara Coler, Mayor of the Town of Fairfax, sees the housing ordinances as modest steps to provide renter protections. In the last two years, she introduced three ordinances. In April 2018, the Fairfax Town Council adopted the first, an ordinance that prohibits landlords from discriminating against prospective renters solely on the basis that a portion of the tenant's rent would be guaranteed by a third-party subsidy, such as a Section 8 housing voucher.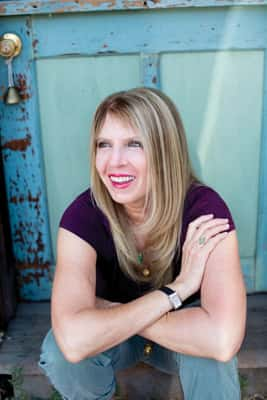 The Town Council adopted the second ordinance in April 2019, preventing landlords from evicting residential tenants without good or just cause. The Town Council adopted the third ordinance in May 2019, requiring mandatory mediation for rent increases over 5 percent over a one-year period. "Even in Fairfax, which has tended to be more affordable than other areas of Marin County, the rents have really gone up. I don't see how people who work in our restaurants and shops and clean homes can afford to rent here. About 54 percent of our renters are rent-burdened. They pay over 30 percent of their income on rent," says Coler, citing data from the 2017 American Community Survey by the U.S. Census.
"I'd like to see other cities in Marin County adopt the same type of rental protections that we have," says Coler, adding that it took courage for Fairfax to pass the ordinances. "At 7,500 people within 2.2 square miles, we're not a huge market. But Fairfax has always been socially and environmentally progressive. I think it's worthwhile to tell people why they're being evicted and require mediation for larger rent increases. I'm glad we have a place to start by these changes in our Town laws," says Coler.
In December 2018, San Rafael adopted a source of income anti-discrimination ordinance similar to that of Fairfax, Novato, and the County of Marin. "Together these three ordinances should help to address rapidly rising rents that are forcing long-time residents to move out of the community. Although landlords understand why these policies are being passed, some are not happy about it. Many don't want any regulation," says Hening.
Hening says San Rafael is particularly concerned about accelerated displacement in Marin County's two Opportunity Zones, which include parts of Marin City and the Canal neighborhood. "We've seen 40 to 60 percent rent increases after some property acquisitions in the Canal area," says Hening.
Yet renters and nonprofits that advocate on their behalf are concerned that the mandatory mediation ordinances don't penalize landlords, if the parties can't reach an agreement. Deanna Cozzone, a renter in the Canal neighborhood, says landlords who feel they can make a high profit in Opportunity Zones are treating tenants poorly. "We lived in our complex for 11 years. Last November, our prior landlord sold the complex of 28 units without any notification. Immediately the new landlords tried to increase the monthly rent by $1,000. Eight units were given a 60-day notice to evict," she says.
Cozzone says the new landlord has not made any repairs. It has also failed to disclose who is in charge of repairs and eliminated an on-site manager. The new landlord and tenants went to mediation due to the rent increase. In May, the landlord increased the rent by $300. "My unit needs a new floor, a new kitchen sink, a new stove, and a new refrigerator. The unit also needs painting and the popcorn ceiling needs to be replaced," she says, adding that the tenants of the complex retaliated by saying they would leave during mediation, if the landlord didn't reach a fair settlement.
"In order to pay rent, we have to go to a Western Union location and send rent with a special card that costs $3.99 extra. The landlord has let common areas in the complex worsen. One of the gates is broken and another is always left open. Recently, I have seen gang graffiti painted on the building and people openly using drugs and alcohol on the grounds. I never experienced this before," says Cozzone, who is currently represented by Legal Aid of Marin County. As a result of a settlement agreement, rent increases were lowered to $300 and evictions were rescinded.
Jacqueline Ravenscroft, a partner with Tobener Ravenscroft LLP, a San Francisco-based law firm that represents tenants in the Bay Area, says she has represented a significant number of Marin County and Sonoma County renters living in "slum-like conditions" suing landlords for discrimination, harassment, and wrongful eviction. Ravenscroft says in a number of multifamily complexes in low-income areas, the majority of tenants are elderly, or people of color. "Landlords ignore their requests because the tenants are vulnerable," she says. "They tell tenants to fix the problems themselves. This is not a solution. The problems are severe, from water contamination and sewage overflow to electrical issues and leaking roofs."
Ravenscroft says rent control and ordinances with more penalties have the potential to create "stable housing, which creates community longevity. When people stay for years that also helps landlords. Then renters have pride in renting and take care of their units."
Caroline Peattie, executive director of Fair Housing Advocates of Northern California, a San Rafael-based nonprofit that advocates for tenants in Marin, Sonoma and Solano counties, says the ordinances are a start to "building a safety net to patch up big holes in renter protections. We need to find ways to allow people with lower incomes access to affordable housing," says Peattie.
Peattie, who owns her home and rents out two rooms through Airbnb, says she would also like to see the Marin County District Attorney's office increase the penalty for illegal short-term rentals. Peattie says such rentals exacerbate the lack of affordable housing.
"Marin County is a destination," she says. "People are going to come here because it's cheaper than San Francisco, even if that means they have to stay in a hotel. Hopefully more severe penalties will push visitors toward legal options, including hotels."
Marin County Supervisor Dennis Rodoni says in certain areas of West Marin county, short-term rentals meet overnight visitors' needs. In addition, residents don't want to see construction of new large hotels. He represents District 4, which includes Homestead Valley, Corte Madera, Larkspur, San Quentin Village, San Rafael, Novato, and rural West Marin.
"We all recognize we don't have enough housing. But most residents don't want to build big things on the coast or change the zoning and density. We also have environmental and coastal rules to consider. That's why we're looking at creating more full-time ADUs and Junior ADUs (JADUs)," says Rodoni.
JADUs, which are typically a room within a single-family home, contain small food preparation facilities rather than kitchens. In 2018, the Marin County Community Development Agency waived up to $1,500 in fees for the creation of ADUs and JADUs. Rodoni would like to see county support for such units continue. He would also like to see the county find ways to construct ADUs at a lower cost, with guarantee of affordability for renters.
"The Community Land Trust Association of West Marin (CLAM), a nonprofit land trust that holds homes in trust for the community, has used a $40,000 county grant in the past two years to place 24 renters in JADUs. They help homeowners and rents are restricted to 30 percent of a renter's income," says Rodoni.
Marin County is also looking in 2019 toward the purchase of the former Coast Guard Station housing in Point Reyes, according to Rodoni. "We will be transforming this property into 36 affordable units. This effort is the result of federal legislation written by U.S. Representative Jared Huffman, community support, and the [effort of] CLAM," he says.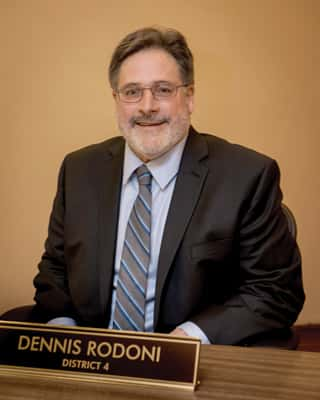 Rodoni says the county is aware that illegal rentals are occurring, but have "put them on a lower level of priority" unless they present a health and safety issue. "We're not being reactive, especially on the coast," he says. "These units serve an important need, housing our residents. West Marin is also using the 4 percent increase in the transient occupancy tax (ToT), which rose from 10 percent to 14 percent last November, to meet permanent housing needs on the coast. Possible uses include rental deposit assistance programs and creation of full-time long term rentals."
According to Rodoni, the parking concerns in the Canal neighborhood of San Rafael and other parts of east San Rafael are being addressed with a new city parking plan involving limited parking zones. "The neighborhoods have less vehicles being stored, parked and left, without being moved for days or longer," he says. "Vehicles that don't run are being removed."

Napa County
Napa County is looking forward to the creation of 190 new affordable housing units after loaning $8.7 million to developers from its affordable housing fund. The county is also continuing to see results from its Home Sharing Match-Up program, in which Napa Valley Community Housing, a local nonprofit, conducts interviews and background checks to match renters with homeowners who have extra space. The county's two Opportunity Zones, downtown and in the Westwood neighborhood west of Highway 29, may present additional possibilities for affordable housing.
Lark Ferrell, housing manager of the City of Napa, says the county is concentrating on limiting development to towns and cities. "The Napa Valley Ag Preserve protects land that could be used for agriculture. We can't sprawl out. The easy sites have been taken. The City of Napa is currently updating our general plan. The conversations we are having help us plan areas for future projects," says Ferrell.
Ferrell adds that the City of Napa is encouraging ADUs and JADUs by making it easier to build them. "That's probably one of the best ways to help address the housing shortage. It's hard to build tall here. If we build over three stories, residents think that's too much," says Ferrell.
According to Ferrell, it's a good sign that construction is progressing on housing on south Soscol Avenue. Active projects include The Braydon, a 282-unit complex, and Stoddard West Apartments, which will provide 50 apartments for low-income families.
"We have a very low vacancy rate, about 1 percent. When an apartment or rental property becomes available, there are a lot of applications, mostly from people who already live or work here," says Ferrell.
In February 2018, Napa met its state-required goal for permitting new housing, granting building permits for 591 residential units. The goal for the city's eight-year cycle was 835 dwellings. At the time, Napa had granted permits for 871.
Jason Luros, a partner in Hudson & Luros, LLP, a Napa-based law firm, and a member of the Napa Chamber of Commerce, says Napa Valley is still "thousands of units behind where we should be. We need to build more. It helps that almost 1,000 units are planned at the now-remediated Napa Pipe site in unincorporated Napa County south of downtown Napa," says Luros. He is also looking forward to the renovation of River Park Manor in south Napa. This project should start in fall 2019. The complex will make 105 affordable units available for low-income families.
One positive aspect about the rental market in Napa County, he says, is there are many "mom-and-pop" landlords. "They typically price units lower than sophisticated corporations, keep tenants for longer periods of time, and generally keep units in good repair," says Luros. "Tenants need to keep up-to-date on their rent to help them out. When a tenant says, "My landlord can wait," that may not be true. A lot of "mom and pop" landlords carry mortgages on their property. When they don't receive the rent, they have to dip into their savings, use their credit cards, or get loans to make their payments."
Ryan Wagner, senior vice president of the San Francisco office of Colliers International, a company that sells apartment complexes, offered a contrasting opinion. He says his customers, who own multifamily complexes in the county, have seen rent costs in Napa "tapering off."
Says Wagner, "Most one-bedrooms in Napa rent for $1,300 to $1,700. It's a smaller market and has less white-collar jobs than a county closer to San Francisco, like Marin. In addition, the heavy rains last winter and spring and the seasonality of certain jobs have led to more vacancies and lower rents." What's more, says Wagner, the 10 percent anti-gouging law that went into effect immediately following the 2017 fires has been extended until the end of 2019 by Gavin Newsom. "We feel that once the moratorium is lifted there will be substantially more upside in certain pockets of the North Bay where many rents have remained flat for about two years."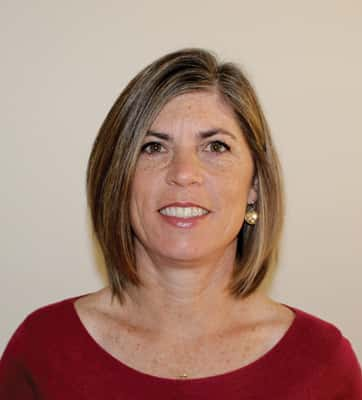 Jenny Ocón, executive director of UpValley Family Centers, a Calistoga-based nonprofit that provides social services to Calistoga and St. Helena families, says the rental market is tighter a bit north. "We're not a housing organization, but several of our case managers have helped families find basic resources after the fires," she says. "The majority of our clients are predominantly Spanish speakers. The folks who had the hardest time were the working-class renters. They found that when they had to rent a new place, what they were being asked to pay was far more than what they had been paying. For example, they may have been paying $1,900 for a three-bedroom apartment. [They] were now being asked to pay that amount for a one-bedroom apartment," says Ocón.
Ocón says families responded by doubling up in small units or moving to Solano, Lake, or Sonoma counties. The adults have begun commuting to Napa County for work.
"The longer commute leads to more traffic, more time away from kids, and more time spent in the car," she says.
Mary Stephenson, president of Our Town St. Helena (OTSH), a nonprofit housing advocacy organization based in St. Helena, agreed upvalley cities are seeing a drain of low-to-middle-income workers.
"OTSH has been in operation for 10 years. During that time, we have seen a lot of rentals disappear and for-sale housing prices soar. One of the primary issues is that this town had a lot of smaller, moderately priced homes on the west side. Owners who are leaving the area have sold these homes to developers, who demolished them. They rebuilt them as $2 to $3 million second homes that working-class people cannot afford," says Stephenson.
Stephenson says St. Helena also lost more than 40 affordable housing units in 2010 when the Grandview complex was converted into the 68-room Las Alcobas Hotel. As low-income residents raise their household income, she says, they become ineligible for housing assistance.
"When people who are living in income-qualified housing start to do better, they make too much to qualify for their unit. They can't afford the market rate. Even when they make between $75,000 to $100,000 a year, there's nowhere for them to move locally," says Stephenson.
A 2018 housing and community report completed by the City of St. Helena indicates the city lost 437 households earnings between $25,000 and $100,000 since 2000. That was a 42 percent decline in households with that range of earnings.
"Restaurants have closed because they can't find staff. Schools have seen decreased enrollment. Fortunately we now have a city council and staff that are pro-workforce and senior housing. They're making an effort to analyze the zoning and permitting processes to streamline production of new housing. That will allow us to build the housing we need," says Stephenson.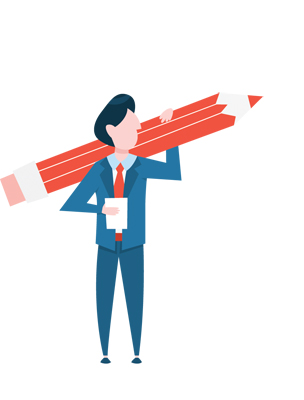 Stephenson says it helps that the city has taken a proactive stance against short-term rentals.The city issued permits to only 25 property owners for short-term rentals, granted permits all over town "so they're not all clustered in one place, and really cracked down on people who are renting illegally."
Stephenson says OTSH is in the process of building 8 townhomes using the U.S. Department of Agriculture's Mutual Self-Help Housing Program. In this program, families provide 65 percent of the labor to build their own homes. The City of St Helena and the County of Napa both provided support for this project.
Turley Flats, an 8-unit rental project in St. Helena built by Calistoga Affordable Housing (CAH), was also finished this year.
Between the mid to late 2000s, CAH completed two other multifamily projects, including Palisades Apartments and Lakewood Apartments, that added to affordable Up Valley rental stock. "I'm enthusiastic about what we can accomplish," says Stephenson. "But I'm impatient as to how long it's going to take. It's important for a town that makes its money on hospitality to find balance. We're learning how to do that."