While most noteworthy Cabernet Sauvignons are in the process of aging to perfection in the cellars of wine lovers around the world, the newest vintages are just being picked and pressed during this season's harvest. A classic pairing with any holiday meal and seasonal celebration, Cabernet Sauvignon is a fan favorite. Known for its elevated tannins, mid-level acidity and food-pairing capabilities, Cab is a dynamic grape with deep roots and a history to match that dates back to the 17th century France. The Cabernet Sauvignon grape was created during an accidental breeding of both Cabernet Franc and Sauvignon Blanc, which was later proven by researches at the University of California, Davis, in 1996.
"Grapes are promiscuous," says Liz Thach, distinguished professor of wine and management at Sonoma State University. "They like to breed with one another to create new varietals. For example, Cabernet Sauvignon is the offspring of Cabernet Franc. In Bordeaux, as a result of vintage variation, they frequently blend Cabernet to enhance flavor and complexity. In cooler years, it's sometimes difficult to ripen Cab, which is another reason why they blend."

Best growing regions
Today, Napa, Sonoma and Lake counties are some of the best growing regions for the grape. "Indeed, Napa is known for creating some of the most beautiful Cabernet Sauvignon in the world, mainly because of the climate. The markers of Cabernet Sauvignon are cassis, which is actually a French term for black currant, as well as black plum, tobacco, cedar and structured tannins."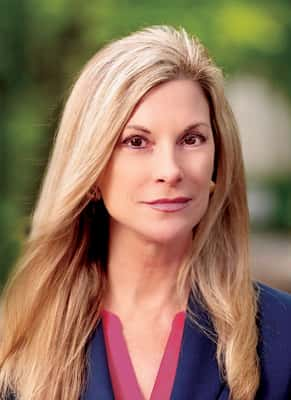 There are five classic Bordeaux varietals, first being Cabernet Sauvignon. "Cab is King," says Thach. "The Queen would be Merlot, which offers softer tannins and more red plum." Third is Cabernet Franc, bringing violet aromas. The fourth varietal is Malbec––bigger, fruiter and velvety tannins. The fifth and final is Petit Verdot, which adds color. "If you ever get a 100 percent Petit Verdot, it's an inky, almost navy blue purple," she says. "It has a little texture, notes of perfume and a touch of floral."
In celebration of the world-famous varietal, here's a look inside a few of Napa and Sonoma wineries creating Cabs that are not to be missed this harvest season, and seasons to come.

Alexander Valley Vineyards
Amongst more than 700 acres are lush vineyards, surrounded by the Russian River and Sonoma County's diverse landscapes, is where Alexander Valley Vineyards' grapes flourish. Founder, owner and first winemaker at the vineyard, Hank Wetzel, grew up on the family property which was originally purchased as a cattle ranch and second home by his parents in 1962. The ranch is where they also planted wine grapes.
"I became intrigued with the vineyard planting," says Wetzel. "Soon after my parents made a few barrels of wine, I became interested in winemaking. I was the family sommelier." After earning his degree in fermentation science in 1974, Wetzel built his own winery with the help of his wife, Linda, and produced the first Alexander Valley Vineyards wines.
"From our very first vintage, Alexander Valley Vineyards Cabernet Sauvignon was recognized for its finesse, dark rich color, exotic and satisfying Cabernet Sauvignon aromatics, soft tannin structure and enhanced with barrel aging in American and French oak," says Wetzel. "This, combined with competitive pricing, has established our wine as a go-to Cab for wine drinkers around the world."
The winery produces six wines that are structured primarily with Cabernet Sauvignon. "Our most notable is our estate Cabernet Sauvignon," says Wetzel. "It accounts for 50 percent of our sales each year, and is produced from 25 different vineyard sites, each with its own distinct soil and coastal influenced microclimate." The vineyard blocks are within 10 miles of each other at the southern end of Alexander Valley, and after temperature controlled fermentation in stainless steel tanks, the wine is barreled in 60 gallon American and French white oak cooperage for 14 months.
"Our family creates wines of distinction for everyone," says Wetzel. "We 'husband' our grapes creating rich, full-flavored fruit. Highly skilled winemaking follows, judiciously using oak barrels for aging. Our goal is to create wines that will enhance any meal, bring joy to any gathering, always showcasing the Alexander Valley as a world class farming area."
Their boldest Cabernet Sauvignon-based wine is CYRUS, named after Cyrus Alexander, who settled in the valley in the 1840s. "It's sourced from the best of the 35 lots of Cabernet Sauvignon we produce each vintage," he says. "We select barrels and create the base for CYRUS, adding judicious amounts of other Bordeaux varietals such as Merlot, Cabernet Franc, Malbec and Petit Verdot. Aging in new oak for two years enhances the wines' tannin structure."
The Wetzels also began farming a small, single vineyard to Clone 4 and 6, known for their classic Cab profiles, organically. The site was certified organic by the California Certified Organic Farmers, CCOF, in 2011, and is producing what Wetzel describes as earthy, concentrated dark fruit flavors and elegant tannins. "We produce a small production single vineyard 100 percent Cabernet Sauvignon from this site," he says.
As for the upcoming harvest, Wetzel anticipates a rewarding season of grape growing. "October is Cabernet month with fruit arriving at the winery every day, and 2018 fruit yields look great at this stage," he says. "As a family-owned and operated estate winery, we take pride in our wines and often say that every glass shares our story. The experience gained from decades of working with the vineyards cannot be duplicated and allows us to deal with the twists and turns that Mother Nature hands us," he says. "That experience rewards wine lovers with great bottles of Cabernet Sauvignon from Alexander Valley Vineyards each vintage."

Venge Vineyards
One of Napa's most talked about Cab producers, Venge Vineyards, is more than just a winery. "Venge Vineyards is a winery, but there's a reason we didn't call it Venge Winery: it's all about the vineyards, the terroir and the quest for the next great grape to make great wine," says Kirk Venge, owner and winemaker.
The journey began with his father, Nils Venge, who established the first Venge vineyard in Oakville almost a half century ago. "He cultivated the reputation of that AVA alongside pioneers like Mondavi, Cakebread and Beckstoffer, as well as upon properties including Villa Mt. Edn and Groth," says Venge. While at Groth, he served as winemaker in the 1980s and '90s, garnering the first perfect 100-point score for an American wine by Robert Parker and The Wine Advocate.
"It's amazing to grow up among lovingly curated vines producing world-class wines––that deep-rooted, osmotic understanding of the farming, the industry and the craft," he says. "It's another to push beyond the familiar and seek out new legacies, which is how I set out on my own in 2008, establishing a Venge enclave in Calistoga, perched at the foot of the Palisades, with its Bone Ash Vineyard nestled among names like Kenefick and Frediani, Fisher and Araujo's Eisele."
Given the vineyards' ideal terroir, it's no wonder Cabernet sauvignon is the star of the show. "Cab is King, as they say––a primary focus for sure, by virtue of Napa Valley's unique terroir, which grows amazing Cabernet Sauvignon grapes. But, I think of it more like a lead actor: talented, alluring and prolific. It just needs a little direction and can carry the show," Venge says. "For winemakers, the more interesting task becomes the artful orchestration of its supporting cast and crew: the guided hands from vines to barrel; the subtle touches of its royal court––Cab Franc, Merlot, Petit Verdot and Malbec."
Recognized as a highly regarded Cabernet house, what is Venge Vineyards' secret? "No real secrets here. We 'garden our grapes.' It's all about the vineyards––the soils that nurture them, the climates that gird them, the hands that cultivate them," says Venge. "From the volcanic ash of Calistoga to the alluvial fans of Oakville, from above the fog line on Atlas Peak, to planted cover crops in the vineyard midrow. There are a thousand touches on a great Cabernet, only the last of which happens in the winery. Grapes will make themselves into wine, that is inevitable, it's the role of a winemaker to guide along a quality path to bottle."
Venge sources from nearly 70 different Cabernet Sauvignon vineyards throughout the valley, and dozens more for what he calls "the supporting cast" of other varietals."From Venge Vineyards itself I love our estate Bone Ash Vineyard Cab, but it's our extremely limited pinnacle production, 'DLCV' Cabernet––a tribute to my mother, Dianna Lynn 'Candy' Venge––that crowns the effort," says Venge. "Just two barrels per year are carved out from my best lots for this wine."
Rodney Strong Vineyards
Established in 1959, Rodney Strong Vineyards is considered one of the pioneers of the Sonoma County wine industry. Today, the winery is well-known for its single vineyard and reserve wines, and recently won Best Cabernet Sauvignon in NorthBay biz magazine's 2019 annual reader's poll.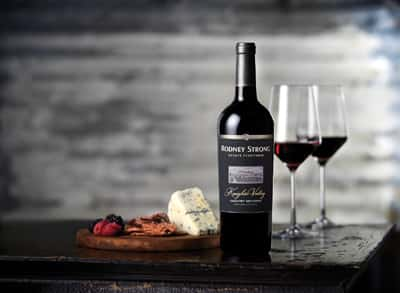 "We've made a mark with Cabernet since Rod Strong purchased, planted and made the first single vineyard AV Cabernet from Alexander's Crown Vineyard in 1974," says Greg Morthole, Burgundy varietal winemaker at Rodney Strong. "We solidified the Rodney Strong brand as a Cab house, especially after purchasing two additional vineyards in Alexander Valley––the Brothers Vineyard in 1998 and Rockaway in 2003. And we didn't stop there," he says. "We leased and planted the Cooley Ranch north of Lake Sonoma around 2002, which we now make our highest end Cabs from."
Overseeing all winemaking at Rodney Strong, Justin Seidenfeld, director of winemaking at the vineyard, has a primary focus on the winery's Bordeaux varietals as well as their newest brand, Rowen Wine Company.
"Our Cabernet starts with some of the best vineyards in Sonoma County," says Seidenfeld. "All the vineyards that make up our wines are farmed with passion and a sense of pride that can be tasted in the bottle. With that foundation, we take those great grapes and make the wine in a state-of-the-art winery that allows us to guide them to become beautiful wines full with power and finesse."
For Seidenfeld, balance is key when it comes to producing a world-class wine. "Everything we do in both the vineyard and the winery is meant to make wines that taste authentic," he says. "To accomplish this, we farm our vineyards to achieve physiologically ripe grapes. This gives the proper balance of sugar, acid, and mature phenolic compounds that are important to achieve the right mouthfeel in the wine. In the winery, we use temperature to assist the fermentation, keeping all the flavors in tact. We end up with a wine that has fully balanced fruit, acid, oak and other characteristics that are sure to impress."
This harvest season, Cab lovers can expect an exciting future for Rodney Strong wines. "This has been a fantastic growing season," says Morthole. "We're expecting harvest to start later and draw out a little longer. The future of Rodney Strong Cabernet is one of exploration and adventure, for us and our patrons," he says. "In the last few years we've dug soil pits at our single vineyard Cabernet sites, replanted key blocks to additional clones of Cab, changed some row orientations, planted new rootstocks and have taken viticulture to a new level that will give us an even broader palette to choose from when blending each small lot wines. The trickle down effect will be felt across all of our Cabernets."
Lake County's impact
Though Napa and Sonoma are known widely for their Cabernet, Lake County has been mastering the growing of the popular varietal for decades, even supplying a small percentage to Napa as a blending grape. their highly regarded grapes to some of Napa's best Cab houses. "Lake County is doing great stuff," says Thach.
By law, wineries can add up to 15 percent of their wine from another county, and Napa's buying up as much as they can from Lake County. According to the Lake County Winegrape Commision, established in 1991, Lake County boasts 9,454 acres of vineyard grow and attributes its climate characteristics to the success of their grapes. As Thach mentions, the various Beckstoffer Vineyards in Napa and Lake counties are some of the leading vineyards making a big impact on Cabernet Sauvignon in and around the North Bay.
Andy Beckstoffer, founder of Beckstoffer Vineyards, is hailed as one of the earliest leaders of Napa Valley grape growing, and was even a founding director and president of the Napa Valley Grape Growers Association. The vineyards' Amber Knolls parcel is located in the high elevation of Red Hills, where more than 1,000 acres of Cabernet Sauvignon, Malbec and Sauvignon Blanc are grown. Their grapes can be found bottled in popular Cabernets such as Bogle Vineyards Cabernet Sauvignon, Duckhorn Vineyards Cabernet Sauvignon, Francis Ford Coppola Diamond Collections, Hess Select Cabernet Sauvignon and EJ Gallo Winery Cabernet Sauvignon. Beckstoffer also has Crimson Ridge Vineyards and Their Amber Mountain Vineyards, growing roughly 1,000 acres together within the Red Hills.

Sip and enjoy
In the months ahead, raise your glass to Cabernet. Sip, enjoy and taste the abundance of another North Bay harvest. Whether it's a Sonoma County Cab, a Napa Bordeaux blend, or a favorite Lake County vineyard addition, one thing's for certain––you can't go wrong with North Bay Cabernet Sauvignon. As Venge puts it, "The hands that guide it into the bottle will be honored by the hands that raise it in the glass."