When the Kincade fire roared through Northern Sonoma County last October, a famous quote from Yogi Berra surely came to many minds—"It's like déjà vu all over again." It had been just two years since 2017 firestorm was seared into the nation's collective psyche. And here, once again, another fire was prompting worldwide news coverage and declarations such as that in the Los Angeles Times, "Wine country has become fire country."
Not a good reputation for a region that is heavily dependent on attracting tourists, maintaining an upscale lifestyle image and producing world-class wines. While firefighters battled the flames, first responders in the wine, hospitality and tourism industries, armed with lessons learned in 2017, sprang into action with strategic initiatives to keep the North Bay mainstays thriving.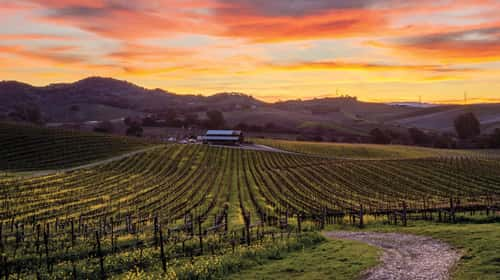 The impact
The Kincade fire—by sheer size, location and the need for mass evacuations—had
a much greater impact on wine, agriculture and tourism than the 2017 fires. It burned through Northern Sonoma rural areas, which are home to some of the world's finest viticulture areas – Alexander Valley, Chalk Hill and Knights Valley.
"These areas are key for grape growing," explains Karissa Kruse, president and chief executive officer of Sonoma Winegrowers. "Fortunately, not many houses were lost, but many vineyards and wineries lost houses and structures. The vineyards acted as firebreaks, but vines that were not established were lost." Kruse doesn't have a final count of the acres of vineyards that burned, as the California agriculture commissioner has, as of this writing, still not received all the data.
While the 2017 fires were more urban, agriculture took a major hit this time, not only in land, but also in impact to local farmworkers.
"Many were evacuated because they lived or worked in the burn zone," says Kruse. "They lost wages, incurred evacuation costs, lost refrigerated goods, etcetera. It was harvest, and this is the time of year when they make the highest wages—sometimes as much as $30 to $40 an hour."
Sonoma Winegrowers has a foundation that immediately provided $700,000 to almost 1,000 displaced workers through gift cards, rent assistance and home goods replacements.
The loss that others endured left Kruse emotional, especially for one family that lost everything. "We gave them $5,000. And in their darkest hour, the head of the household and his family brought a small gift basket to our office to thanks us. It was overwhelming. Community support is everything at the end of the day. That's why I love Sonoma County."
Evacuations
Mandatory evacuations were issued for a wide swath of Sonoma County, which had a direct impact on hospitality and tourism. Hotel Les Mares in Healdsburg was closed for eight days, as were many other businesses in the evacuation area. While most people could return after four days, PG&E gas shutdowns, as well as power outages, made it impossible for businesses and hotels to reopen.
"We were evacuated, and then we had no gas when we got back," says Brian Sommer, general manager of Hotel Les Mars. The hotel had just finished serving breakfast when it received the evacuation order on Oct. 26. They had to be out by Noon. Most of the guests relocated to San Francisco, some went to Sacramento or Tahoe. Money had to be refunded for incomplete stays.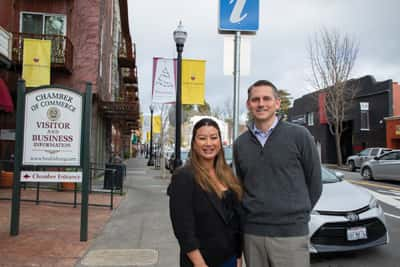 Tallia Hart, CEO of the Healdsburg Chamber of Commerce & Visitors Center, says the evacuation cost Healdsburg businesses millions of dollars. Big John's Market, the town's community grocery store, lost its refrigeration and there were entire areas of the store roped off with yellow caution tape. "The shelves were desolate. Every freezer had huge caution tape," she says.
But while the mandatory evacuations proved expensive dollar-wise, one cannot debate their effectiveness on other levels. "The firefighters were focused on fighting the fire instead of saving lives," Sommer notes. "They have the technology to predict where a fire will go and then deploy the resources they need. It's light years ahead of what it was in 2017. People were inconvenienced, but not one single life was lost. And in Healdsburg, no structures, no businesses were burned."
National media coverage
Media coverage is a major issue impacting business. "The perception that the national media has given is far worse than the reality," Hart says. And there have been repercussions.
"One group that canceled [an event in Healdsburg] was $1 million just for the venue, food and beverage," Hart says. "They had booked three properties. They saw it on the national media and made their decision [to cancel] based on being unsure."
Sommer, Hart and several other Healdsburg business and community leaders immediately fought back with a hashtag campaign: #thisishealdsburg. And the Chamber and Visitors Center will be investing in a digital media campaign this spring to spread the word that Healdsburg is wide open for business.
The media element, in particular, is crucial to attracting tourists. Sommer, who worked for the Four Seasons group for many years, notes that it takes one year of quiet press to offset negative press.
"If you think about press coverage as a whole, the 2017 fires were the worst in [modern] California history, then there was the Mendocino Complex fire in July 2018, which was followed that November by the Camp Fire, which was the new most-extensive and deadliest fire. Then the Russian River flooded in February 2018. Now the Kincade fire. We have not had a quiet time to recover," Sommer says.
In a disaster, a unified message helps.
"We learned our lessons from 2017," says Michael Haney, executive director of the Sonoma County Vintners Association. "In 2019, our organizations got together to develop unified talking points and disseminate accurate information to the media [across] the U.S. I did dozens of interviews myself. I believe it helped with the long-term visitation problem. Our biggest fear is that people will stop coming."
#GatherInSonoma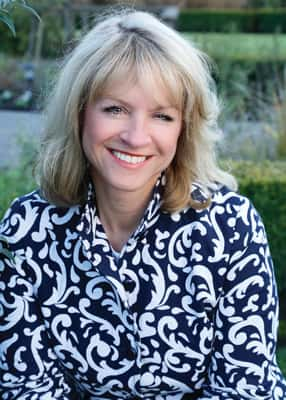 Despite the fires, Wine Enthusiast magazine named Sonoma County its 2019 Wine Region of the Year. "[It was] because of Sonoma County's remarkably resilient industry and leadership in the sustainable arena," says Claudia Vecchio, Sonoma County Tourism CEO and president. And Forbes recently recognized it as one of its Top 20 Destinations for 2020. This is part because of the diligence of Sonoma County Tourism (SCT) promotional efforts. Its "Sonoma County/Life Opens Up" campaign was launched in January 2019 to help boost tourism after the 2017 fires. And right on the heels of the Kincade fire, the group started a hashtag campaign #GatherInSonoma, promoting events "to rally people who want to support a place that has been impacted by the fire," adds Vecchio.
According to Vecchio, the campaign helped increase year over year numbers for November. "The Smith Travel Report (STM) has us up 9 percent. I think the campaign has had traction."
Vecchio notes that October is a popular time to visit Sonoma County because of harvest. Like in 2017, there were cancellations "but not mass cancellations. Unlike 2017, the [Kincade] fire was active for a shorter time period, but the impact was less so in terms of our tourism product. The issue we will now face is long-term perception."
Vecchio predicts that the county will most likely see the greatest impact from longer-term bookings, such as for international travel, meetings and weddings. She already notes reports of some cancellations for September and October 2020. "That's understandable," she says. "Travelers booking big trips and major life events such as weddings must be able to rely on the destination to provide the expected experience. We will watch how the fire and future PSPS events impact fall bookings in subsequent years."
With all the talk now of a California "fire season," much like Florida's hurricane season, Vecchio says Visit California reached out to its Florida counterparts to find out how they strategically message hurricane season and what the state and SCT can learn. "Not every day in Florida between June and November has a hurricane. We cannot say, 'Don't come here during September and October.' Our industry would be wise to integrate the best practices of other destinations that face similar seasonal impacts—whether it's through the way we message the destination experience, or how we react to customer requests for refunds or cancellations," she says.
One of the big challenges for SCT this year is lack of funding to conduct the marketing needed to rebuild visitation. "We used reserves after 2017 and have needed every dollar of our regular budget to bring people back during 2018 and 2019. We were just beginning to see those efforts pay off with visitation almost back to pre-fire levels when the Kincade fire and PSPS events hit. We don't have reserves this year," she adds. "We're going to have to perform a marketing shift without the needed dollars."
As a result, SCT will double-down on programs that provide more immediate return on investment. "Dollars will be diverted away from future focus development programs and redirected to campaigns that draw visitors to Wine Country now," says Vecchio. This includes building the brand and looking at very targeted "surgical consumer marketing efforts."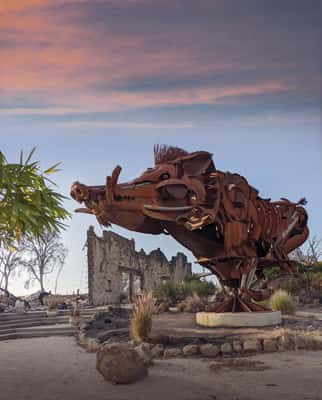 The allure of Wine Country
While the scenery is spectacular, accommodations are outstanding, and the cuisine is exquisite, people visit for the wine.
The fires have created numerous problems: unharvested grapes can develop smoke taint; damage to vines cannot truly be determined until the next crop grows; wineries without workers (due to evacuation) have to deal with stuck fermentations; and wineries without power due to PG&E mandatory outages (because of high winds and high fire potential) are placed in a difficult situation on a whole host of issues.
So far, the timing of the 2017 and 2019 fires has had little impact on wine quality since 95 percent of the grapes were harvested, processed and in tanks both times.
"It would have been a different story if it had happened two months before," says Haney.
Of greater concern, at least forbidding another raging fire, are the new PG&E Public Safety Power Shutoffs (PSPS), mandated by state law. "At least we saw them coming and wineries were [taking steps] to mitigate that," says Haney. "A lot of our members bought generators, but that was terribly expensive for them. Most of our members are small wineries, so the financial burden is real. We tried to create a partnership program among wineries to process and store fruit," he says, but the cost is still a problem.
There is a silver lining, however. "Wineries are getting permanent solutions to keep the power on," says Haney. "Many are installing permanent generators to be on standby, plus solar. Their preparations for this type of thing are getting much greater."
Neighbors helping neighbors
One attribute of the wine industry is its collective community strength. Despite being competitors, wineries are known for helping each other in times of need. During the fire, many wineries reached out to each other to save the day and the vintage.
One particular example was the generosity extended by Jackson Family Wines to Hafner Vineyards, a small family operation north of Healdsburg in Alexander Valley. An October 29 Facebook post on the Hafner page tells the story: "One neighborhood family and business did something extraordinary and unimaginable for us…In an unprecedented act of kindness and selflessness, the Jackson Family, without a second thought, told us to go get their generator and use it at our winery so we could save our fermentations and pick the rest of our Cabernet Sauvignon grapes. No words can express our gratitude to them."
The generosity is especially remarkable, considering that one of the two wineries that burned in the Kincade fire—The Spire Collection at Field Stone Vineyard—is owned by the Jackson Family, and Julia Jackson, a second-generation proprietor of Jackson Family Wines, lost her home in the early hours of the fire.
"It's inspiring—whether it be fires or floods, this community comes together and gels to face these things head on," says Haney.
Adds Sommer, "Despite all we've been through, this is by far the best community I've ever lived in in my whole life."
"We are still a great place to spend time," Kruse reflects. "Our people are resilient, and our landscape is resilient, too."