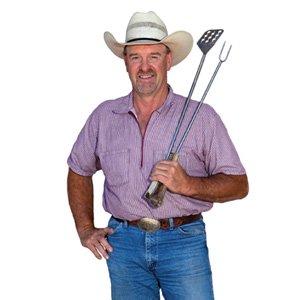 As the leader of a fourth-generation dairy, Doug Beretta had a considerable—and hard-earned—foundation to work with, but that doesn't mean success was a given. As owner and operator of Beretta Family Organic Dairy, he transitioned his herd to organic in 2006, securing a more profitable and stable market for the dairy's milk while improving the environment. The family business is in good hands with Doug, his wife of 35 years, Sharon Dolcini Beretta and their three adult children, Jennifer, Lisa and Ryan. Besides work on the dairy, Doug enjoys barbecuing at various fundraisers and at home. In addition to a life's work, Doug most takes pride in giving back to the community, especially those who lent him a hand throughout his life, both personally and professionally.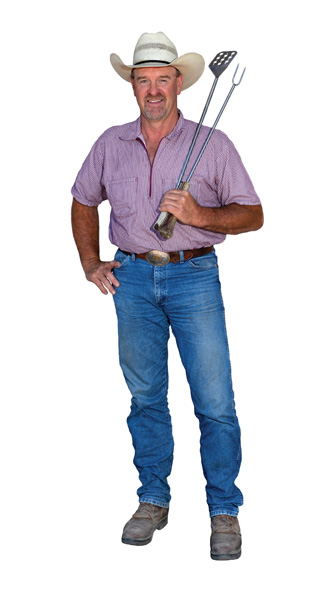 What's the best part about life on the dairy?
Working outside, caring for the animals and knowing you're part of a great bunch of people feeding the world.
How have you seen Sonoma County change over the years as a resident and businessperson?
Traffic. And the disconnection from agriculture. People don't know where their food comes from.
A TV show titled "Baretta," (different spelling) was popular when you were a kid. Ever watch it?
I watched it all the time. Robert Blake was great in it. People would ask me "where's your bird?" when I was introduced to them. (For those unfamiliar with the show, Baretta was an unconventional cop with a pet cockatoo.) Also, at roll call, my Gym coach would use the theme song instead of my name.
What's your favorite style of music, and how often do you listen to it?
Country. Every day.
What's your favorite item to cook on the barbecue or in the kitchen?
Tri-tip, smoked ribs or chicken halves.
What's your most treasured heirloom?
The ranch that I now own and operate—knowing all the hard work it took my grandparents and my parents to run this place for more than 70 years.
What impact, if any, has the pandemic had on your dairy?
From a business standpoint, it's been normal. The toughest thing is getting parts from the hardware store or supply companies. Shipping to our local dealers has been slow also.
If you had the chance to go anywhere for dinner tomorrow, where would you go?
Don't really have a favorite place. But a good steak house would be my choice.
If you could write a best-selling book, what would you write about?
Growing up on a farm and all the fun times along with hard work.
When, if ever, do you find yourself singing?
Maybe at a concert, or in the tractor while seeding late at night.
When's the last time you had to give a speech. How did it go?
Growing up, I hated talking in front of people. Once I became a board member at Sonoma County Farm Bureau, it became a little easier. Last year when our family received a couple awards for our work on the dairy and in the community I had to give a speech to about 1,000 people. It went well, but I still get nervous each time.
What fuels you?
Compassion for agriculture and what it means to this country.
Also giving back to a community that was so supportive when I was growing up. Many people taught me life lessons through sports, 4-H and FFA.