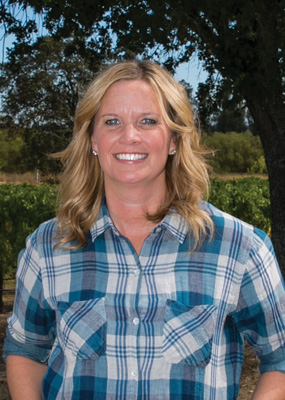 While the COVID-19 pandemic continues, there has been one constant throughout: Mother Nature has remained active in our Sonoma County vineyards.
Despite the crisis, agriculture marches forward. It has been deemed an essential business which has kept our farmers and farmworkers employed to grow their crops to feed and satisfy a nation. The pandemic has clearly highlighted the importance of the local food supply and, yes, wine supply. During the past few months, many Americans have gone back to the basics of cooking at home and finding comfort from favorite recipes paired with bottles of beloved or newly discovered wines. Others have found enjoyment in connecting with friends on a Zoom happy hour, or catching their favorite winemakers and growers sharing family stories and tales from the wine cellar through virtual tastings. For those of us lucky to live in this beautiful part of the country, the vineyards and farms of Sonoma County provide a beautiful backdrop for much-needed open space and fresh air.
In a world filled with uncertainty and chaos, consumers care now more than ever about where their food and wine comes from. We are fortunate in Sonoma County that our farmers have been at the forefront of organic dairies and produce. We are global leaders in sustainably farmed winegrapes and climate friendly farming. These are reasons why consumers confidently support and purchase Sonoma County food and wine.
For farmers, vintners and the organizations supporting the local wine community, the lessons from recent disasters in Sonoma County remain true: safety first, facts matter, relationships and partnerships are critical, adaptability defines your success trajectory and reputation is everything.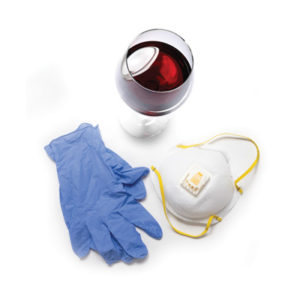 In the first days of Sonoma County's shelter-in-place order, our local grape growers and vintners quickly established new protocols and best practices following the guidance of the local public health officer and the Centers for Disease Control and Prevention. As in every crisis, safety is paramount and always the first priority. To support this effort, the Sonoma County Grape Growers Foundation worked with California Department of Food and Agriculture to source KN95 masks. The KN95 masks provide protection for farming activities such as mowing and disking, without diverting the supply of N95 masks needed for first line responders. The foundation purchased 10,000 masks to provide every farmworker in Sonoma County the necessary protection.
In addition to prioritizing safety, it was imperative that accurate information was communicated to all audiences. At the Sonoma County Winegrowers (SCW), we created a resource page that provides our local grape growing community with timely information, recommendations, and resources in both English and Spanish.
"We are in this together," has become the COVID-19 battle cry. This is also true of partnerships and relationships. At SCW, we have relied on decade-long partnerships with our local vintner and tourism counterparts, sharing weekly calls and updates. In addition, we have continued to support our marketing partners such as Food & Wine, Wine Spectator and Wine Enthusiast, which have effectively told the story of Sonoma County wine, food and grape growing for decades. We launched new partnerships with our friends in the restaurant business, supporting local take out and sommeliers from around the country who are Sonoma County's champions and ambassadors with wine lovers everywhere. We have witnessed the strength of the relationships between our local grape growers and vintners working together to weather this storm and support each other's business. We really are stronger together.
We have also been forced to adapt and pivot in response to the "new normal." At SCW, there are many essential events that we participate in to promote Sonoma County, including Pebble Beach, Aspen Food & Wine, Top Somm and more. We travel around the country and world to share the story of Sonoma County wine and ag. That has ceased, like it did for many local businesses, so we quickly created a new plan. We went online, we shifted to digital, we created educational videos, we hosted webinars and virtual tastings to reach our audiences. In some ways we were connecting faster, more frequently and effectively with wine lovers, wine trade and media. These lessons will lead us to an even better plan in the future.
As we move through the pandemic together, I'm reminded that all we can do is control our reputation. Sonoma County is known as being authentic, sustainable and accessible. It is beautiful vineyards, redwoods and coastline. It is bike rides, hiking and yoga. It's waving to neighbors and smiling, even though they can't see the smile under a mask. We will get through this together because if we've learned anything from the past three years, it's that we are all Sonoma County, and together, we are strong.
Karissa Kruse is president of Sonoma County Winegrowers, a marketing and educational organization dedicated to the promotion and preservation of Sonoma County, as one of the world's premier grape-growing regions. For more information, visit sonomawinegrape.com.