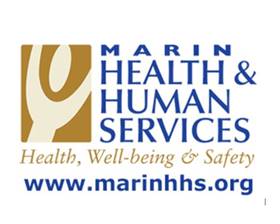 San Rafael, CA – Reporting possible business violations of the Countywide Health Order is undergoing a change in Marin County. Effective September 1, individuals are encouraged to contact the local jurisdiction for suspected business violations occurring in a city/town or contact the County for suspected violations taking place in unincorporated areas.
Since Marin County Public Health issued an order in July, the reporting of possible business violations had been handled by the County. Potential violations were distributed to the municipality where the issue took place. To streamline processing going forward, each municipality will investigate and consider issuing fines for violations taking place within its own jurisdiction limits, and the reporting of the problem will go directly to that jurisdiction.
"In order to flatten the curve in Marin, we must ensure that people are engaging in social distancing and wearing face coverings," said Angela Nicholson, Assistant County Administrator and Director of Marin's Emergency Operations Center during the pandemic. "Our hope is that outreach, education, and warnings will deter those who are not following the business requirements. It is quicker and more efficient for each jurisdiction to follow up on its own complaints."
Fines range from $250 to $10,000 for health order violations by commercial entities. Factors determining the size of a penalty include risks to public health, previous warnings, lack of good-faith efforts to comply, and increased revenue generated from noncompliance.
Since the July order was issued, 175 business violations have been reported to Marin County's Environmental Health Services Division over the first six weeks of the enforcement order. In all, Environmental Health Services logged more than 500 complaints during that period, but many were duplicates of one incident or not related to businesses. With the goal of compliance, the County has contacted more than 100 businesses to provide education and gain compliance with the shelter-in-place (SIP) order. Only a handful of businesses have required second and third visits or fines.
The County's online form allows anyone to file a business complaint about a possible violation of the public health order in the unincorporated areas of Marin. Photos and other documentation are welcome, too.
"We are more than six months into this health emergency, and ending it  will take a sustained team effort," said Dr. Matt Willis, Marin County Public Health Officer. "Enforcement is vital to help people be held accountable for actions that jeopardize public health and prolong the pandemic."
Citations and fines for not wearing a mask will remain under the jurisdiction of law enforcement. The civil penalty for not wearing a mask can range from $25 to $500.
The updated status of businesses and industries reopenings in Marin County can be found at MarinRecovers.com. Additional details about Governor Gavin Newsom's COVID-19 directives can be found at COVID19.CA.gov.