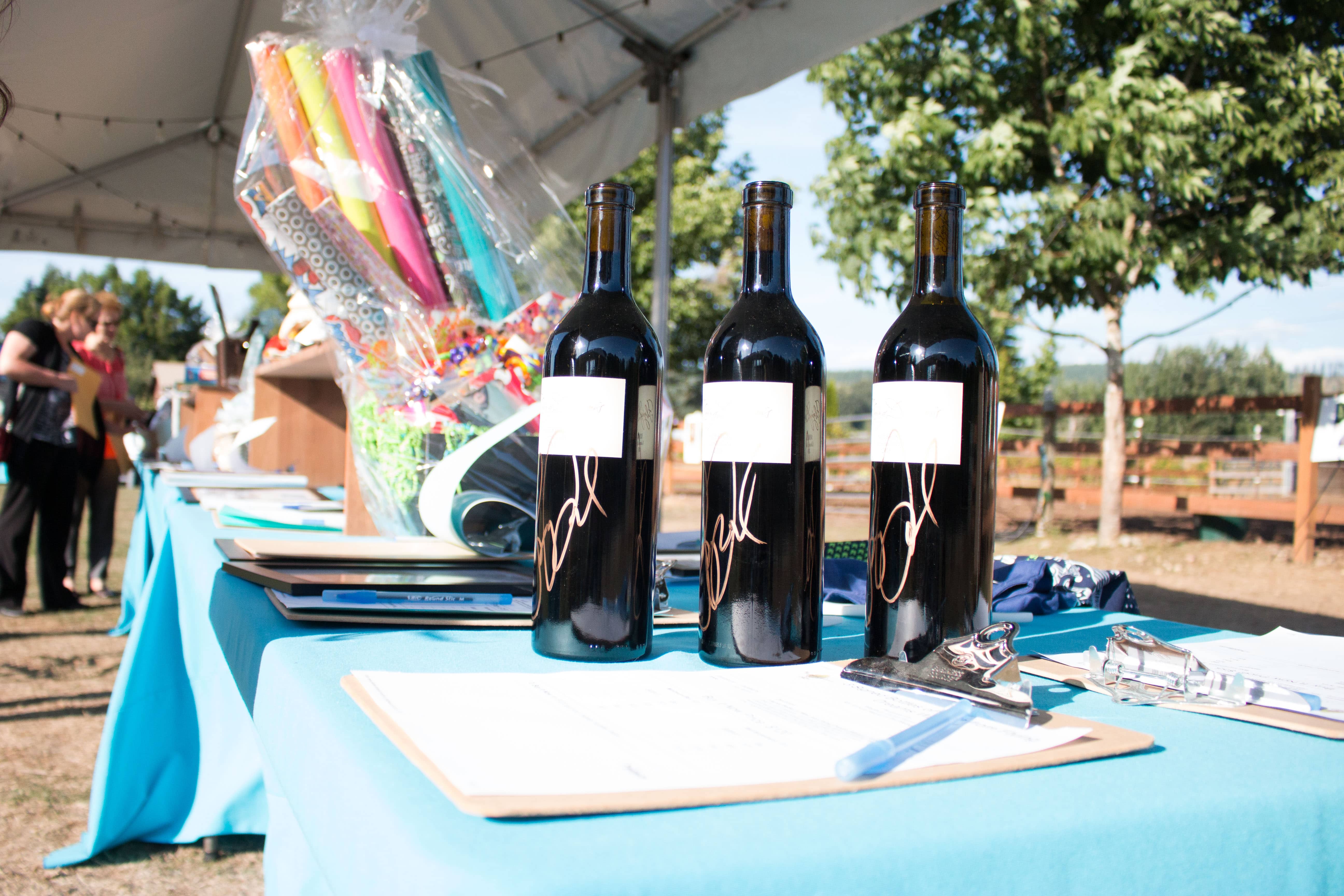 Auction to Include Rare Wine, Remarkable Experiences and Aid for Crucial Sonoma County Nonprofits
Sonoma County Vintners Foundation and Honorary Chairs — Clay Mauritson of Mauritson Wines, Jake Bilbro of Limerick Lane Cellars and Mark McWilliams of Arista Winery — unveiled the complete list of auction lots available at the virtual 2020 Sonoma County Wine Auction. This year's virtual auction program, Sep. 17 through Sep. 20, supports numerous Sonoma County nonprofits with a Fund-A-Need dedicated to education and addressing the digital divide among school-aged children in the community.
"I am incredibly proud of the auction lot collection we have this year! From rare wines, to unparalleled experiences in Sonoma County, to travel opportunities for the wanderlust, we truly have something for everyone," said Mauritson. "We are thrilled to encourage people from all walks of life to come together and support our community."
Auction lots are available in two formats during the virtual program, online and live lots. In total there are 40 lots available for review online. These lots include limited-production wines, access to world-class experiences in Sonoma County that are not available to the public, tickets to best of the year sporting event and other special programs and outdoor adventures for thrill-seekers. Auction lot highlights include a four-night stay at the Farmhouse Inn, exclusive dinners and backyard parties, and more.
"This auction lot collection is definitely a reflection of myself, fellow chairs and our families," said Bilbro. "We were inspired to curate these lots to give back to our community. During the challenging year we have all faced, it is clear, now more than ever, we need to come together to support the community."
Over $36 million has been raised since the auction's inception, making a direct local impact on education, health and human services, the environment, and arts and culture.
This year the Sonoma County Vintners Foundation supported over 80 nonprofit organizations in Sonoma County, including those focused on literacy that offer crucial programs in school districts across the county. However, the needs of these nonprofits have grown exponentially, and in-person programming is currently not an option, which leads to additional constraints.
The 2020 Sonoma County Wine Auction Fund-A-Need will continue to help aid in bridging the gap for education needs in our county, while also addressing new educational challenges it faces, including a special focus to bridge the technology gap. The funds raised will provide underprivileged youth with internet access, computers and other resources needed to support remote learning.
"When my co-chairs and I watched our children adapt to learning at home it was quite the endeavor. Shortly after, we discovered the stark reality of the technology gap in our community. We knew without a doubt, at that moment, our Fund-A-Need program for 2020 needed to support this critical need," said McWilliams.
To learn more about the Sonoma County Wine Auction and to register to participate, please visit sonomacountywineauction.com.