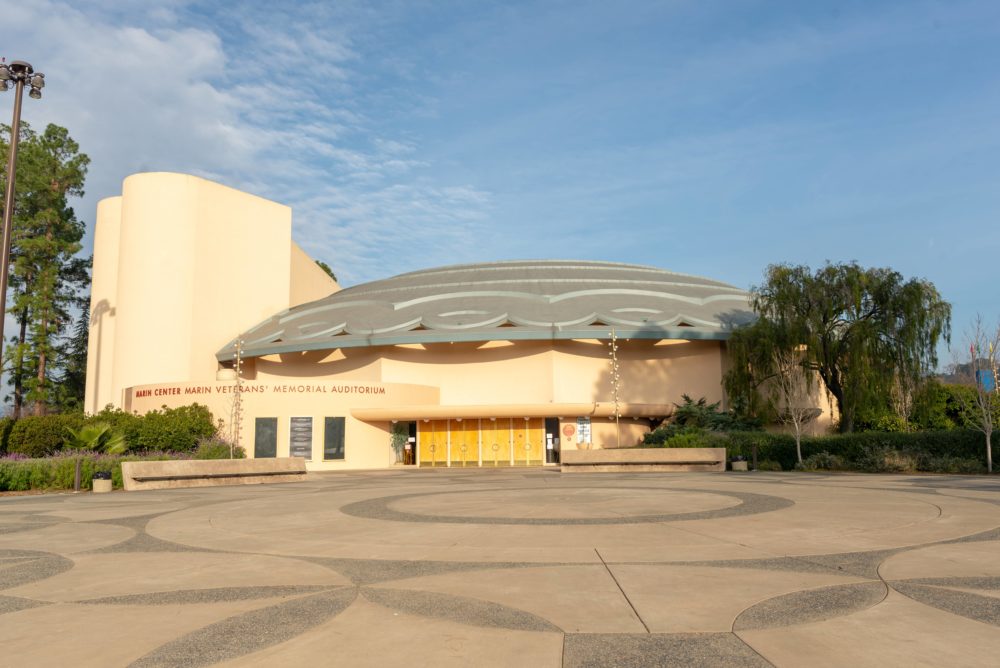 San Rafael, CA – Ballots for the Nov. 3 General Election have been sent to all active, registered voters in Marin County as required by California Assembly Bill 860, and mail ballot voting is taking place at the Elections Department in San Rafael.
Registered voters may come to the Elections Department (Marin Civic Center, 3501 Civic Center Drive, Suite 121) and vote on a mail ballot between 8 a.m. and 4:30 p.m. weekdays or until 8 p.m. on election day. An accessible ballot marking device is also available. The department will be open the weekend before the election — Oct. 31 and Nov. 1 – from 9 a.m. to 5 p.m. to assist voters with registration and voting.
Due to the COVID-19 pandemic, the number of people allowed in the Elections Department at one time is limited to four, and visitors are expected to wear a face covering and practice safe physical distancing.
Those eligible to vote can still register by Oct. 19 and automatically receive a ballot in the mail. After the deadline, eligible persons will have to register and vote at the Elections Department or register online. During the late registration period from Oct. 20 through 8 p.m. on election day, voters will have to fill out ballots in the Elections Department or visit their polling place to register and vote a provisional ballot when early voting starts on Oct. 31.
Polling place voting will be different for the November election. There will be fewer locations that are open three days before election day for eight hours and on election day from 7 a.m. to 8 p.m. as outlined in Senate Bill 423. Voters are assigned to a specific location and should contact the Elections Department if they have questions.
The assigned polling place is printed on the back cover of the voter information guide that was mailed to all voters on Sep. 24-25, and hours of operation for early voting are posted at marinvotes.org.  Voters may access their information guide by signing in to the Voter Information Portal on the Elections Department website.
Safety measures will be practiced at polling places as they are elsewhere — physical distancing, masks required and a limited number of voters in the polling place at one time.
Vote-by-mail ballots must be postmarked on or before election day. Instead of mailing, voters may drop their ballot at one of several drop boxes located throughout the county or at any polling place starting Oct. 31. The list of drop boxes is printed in the voter information guide, is included with the ballot packet, and is posted at marinvotes.org.
Registrar of Voters Lynda Roberts said a voter unable to return a vote-by-mail ballot may designate someone to return it for them by filling out the form on the back of the return envelope. "I strongly encourage voters to only designate someone they know and trust," Roberts said.
Those ballots must be returned within 72 hours. Voters may call (415) 473-6456 if they have questions or concerns.
Roberts reminds voters to sign their return envelope or the Elections Department cannot process the ballot. Voters will receive a letter if their signature is missing or doesn't match their voter registration form so they can fix the problem.
If you're not sure if you are registered to vote but plan to vote in this election, check the Voter Information Portal to find out, or call (415) 473-6456.
You can also follow the Elections Department on Facebook.