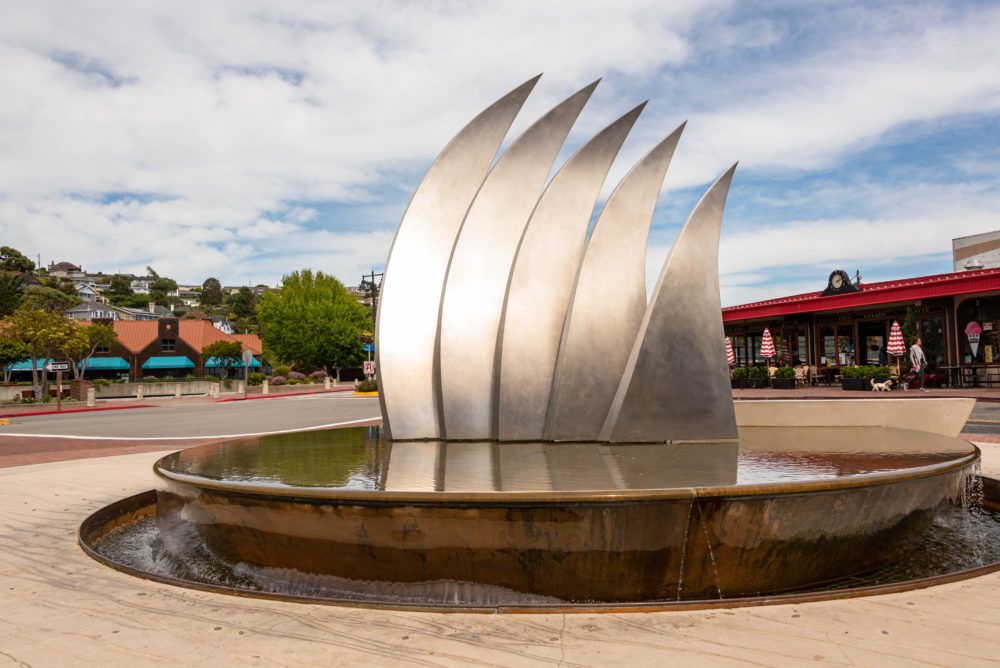 The Marin Cultural Association (MCA) has launched an Arts & Culture Recovery Fund to provide a lifeline to Marin County nonprofit arts organizations hardest hit by the COVID-19 pandemic.
With support from a broad coalition of funders, the Recovery Fund will provide flexible funding through a variety of grants to enable Marin's creative sector to recover from its devastating losses and help ensure a rich cultural future for the community.
Recovery fund grants will be designed to further one or more of the goals of the Marin Arts & Culture Plan, which was adopted by the Marin County Board of Supervisors in May 2019. The goals include:
advancing Marin as an arts and culture center;
ensuring Marin arts are by and for everyone; and
sustaining and growing Marin's arts resources.
"Our local artists and arts organizations are struggling to survive the cancellation of programs and services," said Gabriella Calicchio, Director of Cultural Services and Executive Director of MCA. "We are incredibly thankful for the initial funding from the CARES Act, the California Arts Council, and the Marin Community Foundation, which allows us to support those organizations left most vulnerable by the pandemic."
Calicchio said the first set of grants will be focused on Black, Indigenous, and People of Color (BIPOC) organizations and those supporting BIPOC communities throughout Marin.
With initial seed funding from the California Arts Council (CAC) and the Marin Community Foundation totaling $70,000, the Arts Recovery Fund aims to assist Marin County's struggling arts sector. With an additional $15,000 from CARES Act funding, MCA will also offer a limited number of targeted equity grants, ranging from $500 to $5,000, to arts organizations that reflect and serve Marin's communities of color that have been hardest hit by the pandemic.
Online applications must be submitted on or before 5 p.m. November 11. Grant awards will be announced December 18 following review by a community grants panel.
All grants offered under the recovery fund have the following minimum eligibility requirements:
must be an arts organization operating in Marin County;
must be a 501(c)(3) nonprofit or have a qualified fiscal sponsor; and
must be suffering adverse economic effects due to COVID-19.
A diverse and changing panel of Marin artists and arts leaders will evaluate all applications by eligible organizations based on the following criteria:
severity of pandemic-related losses;
cultural benefits to the community at large;
cultural equity benefits (to economically disadvantaged communities of color and/or other underserved communities within the county); and
organizational professionalism and effectiveness.
Targeted grants within the fund may be subject to additional eligibility requirements or funding criteria. Please review the application information in connection with specific grants for complete details.
The impact of COVID-19 upon the arts sector has been severe. According to the CAC COVID-19 Arts & Culture Sector Impact Survey conducted in March 2020, California's creative sector has suffered the highest job losses of any industry due to COVID-19. This is due to the widespread cancellation of performances, events, and educational offerings as well as venue closures. In addition, a great majority of creative workers do not qualify for safety-net protections such as paid family leave, disability insurance, paid sick leave or worker's compensation.
For more information, visit marincultural.org.