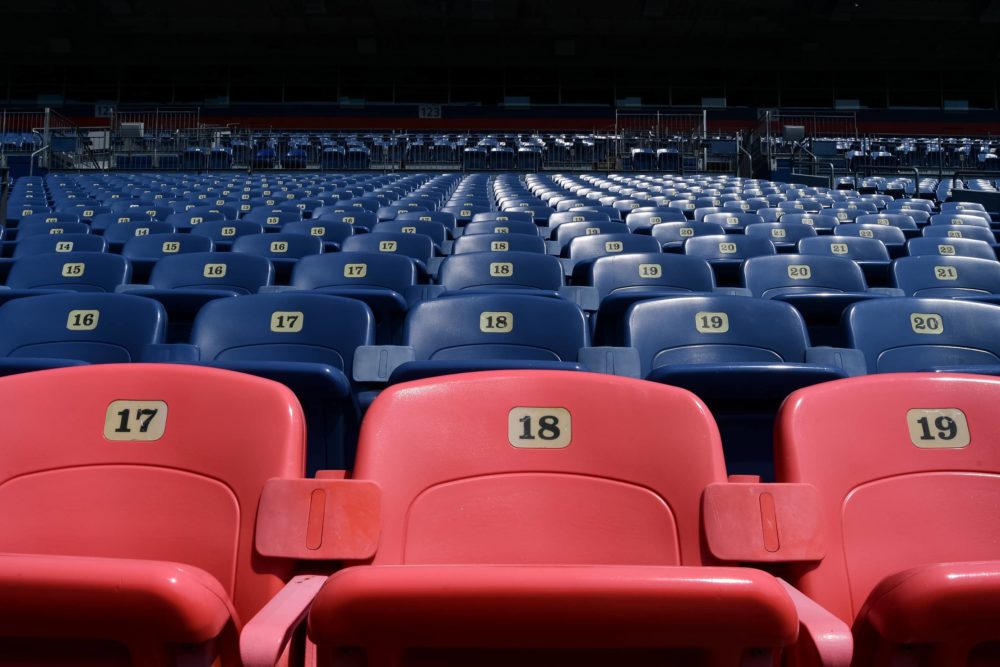 Despite COVID-19 worries and the Black Lives Matter movement affecting the potential of a 2020 NFL season, fans showed a significant increase in support as the summer waned into Labor Day weekend.
With the coronavirus pandemic reaching its ninth month in the U.S., the risk of playing a contact sport with teams traveling across the nation sounded like too much risk for the sake of entertainment. Major League Baseball started its season in July, however, and has experienced 141 positive cases by Aug. 7th, a 0.2 percent positive rate out of the 57,578 tests conducted.
Following baseball's lead, the NFL has implemented new social distancing rules for the season. They include banning athletes from attending crowds of more than 15, wearing a mask while in the team facility and during travel and a standard quarantine at team hotels.

Despite the fears, America loves its football. The Week 1 matchup between NFL legends Tom Brady and Drew Brees drew nearly 26 million viewers, the highest rating for Fox in four years. While other networks saw dips in their ratings, more than 11 million viewers tuned into primetime games and 5 million for local broadcasts for the season's opening weekend.
BLM's Impact on the NFL
The Black Lives Matter movement continues to cast its influence over the NFL, with players choosing to kneel while certain teams, such as the Houston Texans and Miami Dolphins, are staying in the locker room during the national anthem altogether.
The NFL shifted its position on the kneeling situation, saying the league supports players' actions, a very different stance from the league's initial approach to Colin Kaepernick's kneeling four years ago.
Despite the resurgence in football amid the pandemic, there is a movement to boycott the NFL altogether, due to these protests. According to insider.com, Mississippi, Florida, Iowa, Missouri and Tennessee have the largest following of NFL boycotters.
On top of that issue, there are additional boycotts on the other side of the argument. Some organizations have denounced the NFL for doing too little in terms of support, with trending hashtags on Twitter such as #NoKaepernickNoNFL.