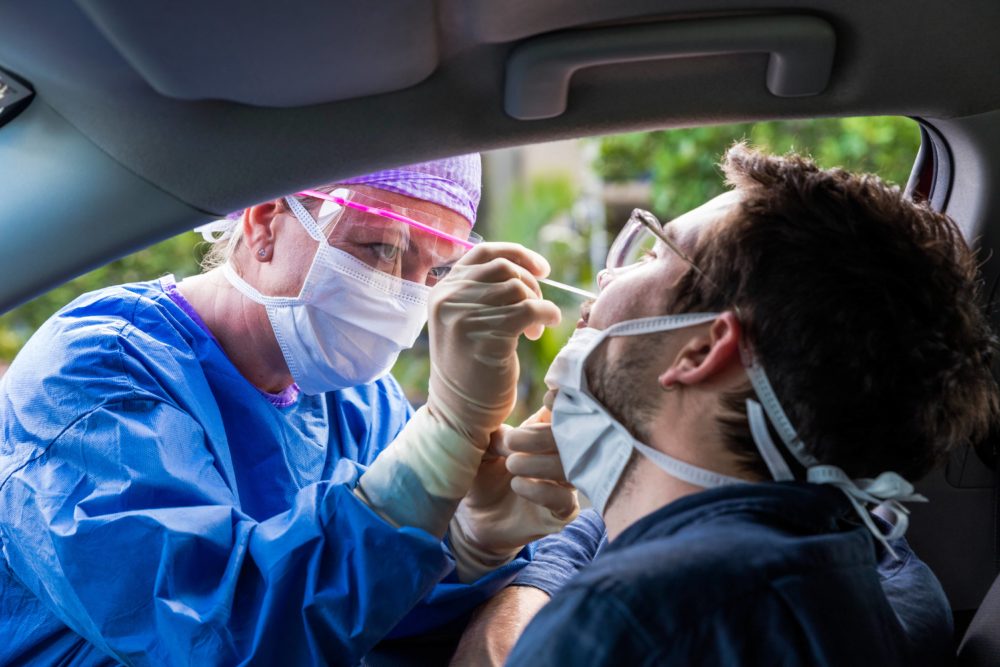 The County of Sonoma is doubling the number of pop-up test sites available to the public beginning Tuesday, Oct. 20 and is encouraging residents, particularly those disproportionately impacted by the coronavirus, to be tested regardless of whether they have symptoms or have been exposed to someone who is COVID-19 positive.
The effort is part of new County Department of Health Services initiative to address COVID-19 disparities, particularly within Latinx and indigenous communities in Sonoma County, and to reduce overall community spread, allowing the County to move out of the most-restrictive purple tier in the state's
Blueprint for a Safer Economy
. The enhanced strategy includes increasing COVID-19 testing, offering gift cards to encourage people in certain neighborhoods to be tested and offering financial assistance to individuals who lack resources to miss work and safely isolate for 10 days or more after testing positive for COVID-19. The Sonoma County Board of Supervisors will be reviewing these enhanced strategies at its meeting on Tuesday, Oct. 20.
"Expanding testing allows us to address the disparate impact of COVID-19 on our Latinx community in particular and provide support to those who find it most difficult to be separated from their families and isolate during this challenging time," said Sonoma County Health Officer Dr. Sundari Mase. "We see this as a key to helping stop the spread of infection in our families and bringing our infection rates down as a community as a whole."
New pop-up testing sites will be available the week of Oct. 19 and for the weeks that follow — at the same times and locations at the following sites:


●      
Tuesday, Oct. 20 at Andy's Unity Park, 3399 Moorland Ave., Santa Rosa, from 1:30 p.m. to 4 p.m.
●      
Wednesday, Oct. 21 at Healdsburg Day Labor Center, 405 Grove St., Healdsburg, from 9 a.m. to 11:30 a.m.
●      
Thursday, Oct. 22 at Roseland Library, 779 Sebastopol Road, Santa Rosa, from 1:30 p.m. to 4 p.m.
●      
Friday, Oct. 23 at the Rohnert Park Library, 6250 Lynne Condé Way, Rohnert Park, from 9 a.m. to 11:30 a.m. 
Testing appointments for these pop-up locations as well as other locations including Empire College, at 3035 Cleveland Ave. in Santa Rosa, and Alliance Medical Center at 1381 University Ave. in Healdsburg, are available by calling (707) 565-4667. Appointments for Saturday tests also are available. Appointments can be made in Spanish and English. Testing results are being provided within 48 hours.
Testing is also now available at the Town of Windsor Bluebird Community Center, 25 Bluebird Drive, starting today. Moved from its previous site in Petaluma, this testing site is provided through a State partnership with
OptumServe
, which also provides testing at the Sonoma County Fairgrounds in Santa Rosa. Appointments for these sites are available by calling 1-888-634-1123. Information on additional testing options can be found online at SoCoEmergency.org. Everyone is allowed to receive a test, regardless if they are symptomatic or have been exposed to someone with COVID-19.