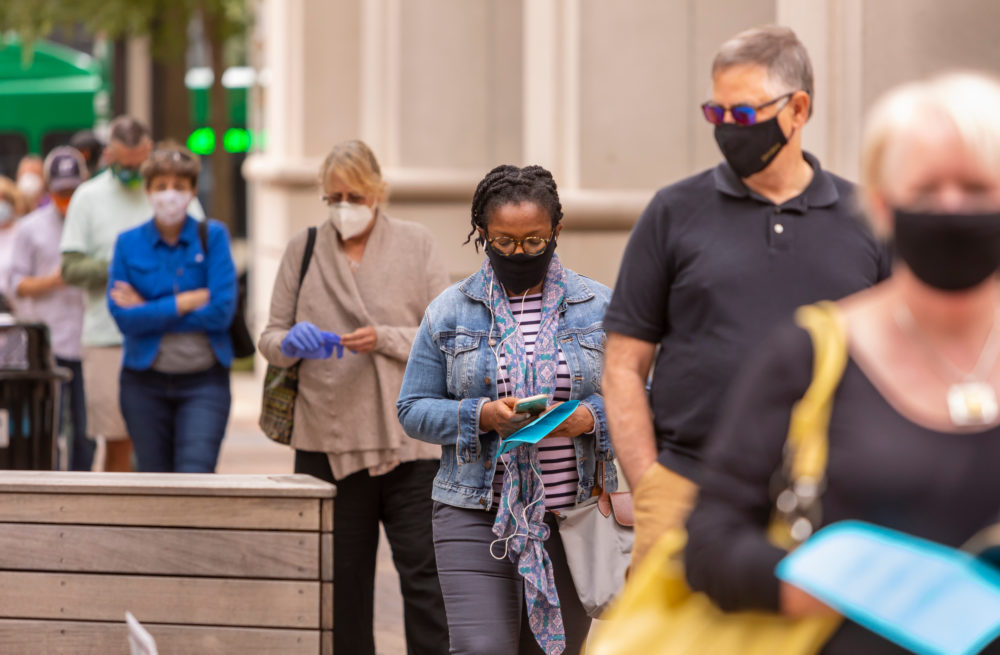 Starting on Saturday, Oct. 31, voters in Sonoma County who have not already voted by mail can vote in person in the Nov. 3, 2020, Consolidated General Election. There will be 30 in-person voting locations throughout the County open from 9 a.m. to 5 p.m., Oct. 31 to Nov. 2, and 7 a.m. to 8 p.m., Nov. 3 (Election Day). For a complete list and map of all in-person voting locations, please visit
https://sonomacounty.ca.gov/where-to-vote/
. Note that, unlike prior elections, voters are no longer assigned to a specific polling place and may vote at any of the 30 voting locations.
Sonoma County has already seen unprecedented turnout this election from voters voting by mail. As of Thursday afternoon, more than 167,500 ballots had been received and processed in Sonoma County, which is equivalent to more than 55% turnout among all registered voters. Yet even as voting by mail has proven overwhelmingly popular, in-person voting options remain essential for voters who need to utilize accessible voting equipment, seek language assistance services, or have lost or spoiled their Vote-by-Mail ballots and need replacements. In-person voting also provides a chance to cast ballots for residents who are eligible to vote but missed the regular registration deadline.
Voters who have outstanding Vote-by-Mail ballots may return them by (1) sending them back in the mail, no postage required or, (2) depositing them at any of the 20 secure, 24/7 ballot drop boxes available throughout the County. For a complete list and map of ballot drop boxes in Sonoma County, please visit
https://sonomacounty.ca.gov/where-to-vote/
. Vote-by-Mail ballots also may be taken to any of the 30 in-person voting locations mentioned above (when they are open). Vote-by-Mail ballots returned in the mail must be postmarked on or before Election Day and, for the Nov. 3 election, received at the Registrar of Voters Office by Nov. 20, in order to be counted. Ballots returned to ballot drop boxes or in-person voting locations must be in by 8 p.m. on Election Day in order to be counted.
For more information about voting in the upcoming election, call (707) 565-6800, email
rov-info@sonoma-county.org
, or visit the Sonoma County Registrar of Voters Office in person at 435 Fiscal Drive, Santa Rosa. The Office will be open from 9 a.m. to 5 p.m., Oct. 31 to Nov. 1, 8 a.m. to 5 p.m., Nov. 2, and 7 a.m. to 8 p.m., Nov. 3 (Election Day). The Office will return to regular business hours (8 a.m. to 5 p.m. on weekdays, excluding holidays) beginning Nov. 4.