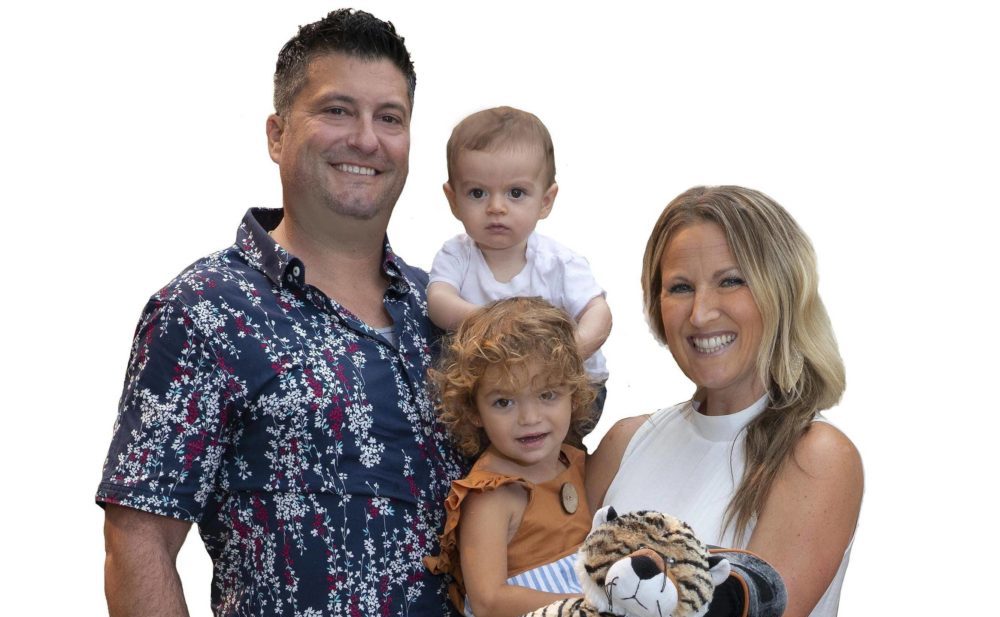 A Sonoma County native with a rich family history in farming, Giovanni "Gio" Balistreri, is at home in the vineyard, treasuring each harvest season. His relationship with Mother Earth began on his grandparents' farm in Bloomfield, where he learned how to plant vegetables, not to mention how to milk the cows. As he prepared to enroll at Fresno State University, he and his family planted a vineyard at their home in Freestone; when he returned as a graduate, the Balistreri Family Vineyard sold its first grape harvest to winemaker Anthony Austin, who served as mentor to Balistreri. Having founded Russian River Vineyards in 2008, Balistreri and his wife of five years, Ashley, have two young children, Gianna May and Santino. Besides spending time with his family, Balistreri enjoys being outdoors, playing golf, watching pro football and sampling the best beer and wine in the North Bay. As a winemaker and business owner, he's committed to being a pillar in the community that his family has resided in for so long.
How does the harvest make you feel?
I get excited for harvest. It's the one time of year, for 90 days or so, you get to work with amazing fruit, hundreds of billions of organisms and control them all. I only get to do this once a year, so it's the time to shine and get it right. Everything else gets pushed to the side and my focus is on making great wine.
Has that changed at all over the years?  
The way this has changed over the years is that it has become so much more fun each year. No two years are the same.
Do you watch golf as well as play?
Yes. I love to watch golf about as much as I love playing it.  So if I'm not playing, then I'm watching and vise versa.
Do you have a favorite golfer?
Tiger Woods. I always root for him. He's just a natural talent, but I love watching the young guys—Rickie Fowler, Rory McIlroy, Brooks Kepkoa.
What's a favorite piece of clothing you own?  
My Tim Brown, Oakland Raiders Jersey from 1998. I wear it every Sunday when the Raiders are playing.
If you could have a video of any one undocumented event in your life, which event would you choose?
Hunting and fishing with my Grandpa Les as a kid. We would hunt and fish all over Sonoma County and take camping trips to Dillon Beach.  As kids, those were just such great memories, and I can't wait to make them with my kids.
Do you have any family pets?
Yes, Kokolani, aka Koko, our 10-year-old chocolate labrador
If you could own any one sports team, which would it be?
The Las Vegas Raiders, but they will always be the Oakland Raiders to me and the Bay Area.
Who are some of your favorite comedians?
The crew from Impractical Jokers: Joe Gatto, Sal Vulcano, James "Murr" Murray, and Brian "Q" Quinn.
If you had the opportunity to travel into space, would you go?
Hell yeah, I'd go!  Why not? I could never pass that up, but it could only be a one- or two-week trip because I don't want to be away from my wife and kids for any longer.
Do you ever sing to yourself or others?
Yes, but it's not what you think. Lots of nursery rhymes: Twinkle, Twinkle Little Star; Wheels on the Buss; Row, Row, Row Your Boat and more—always to my daughter, Gianna, and son, Santino.