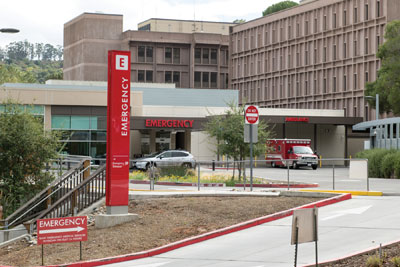 OAKLAND, Calif., Nov. 30, 2020 – Kaiser Permanente Northern California and Southern California achieved the highest possible rating for overall quality of medical care in the annual Health Care Quality Report Card from California's Office of the Patient Advocate (OPA).
For the 13th consecutive year, Kaiser Permanente's two California plans have been the only plans to obtain the OPA's highest rating. This year, Kaiser Permanente Northern California and Kaiser Permanente Southern California are the only two health plans in the state to receive a 5-star rating for overall quality of clinical care.
The 2020-21 report card provides California consumers with side-by-side comparisons of the 16 largest HMOs and PPOs in the state. It rates them on national standard-of-care measures that involve treatment and prevention of a range of conditions that have significant implications for personal health.
"This recognition demonstrates the high-quality care we provide to our members, patients and the communities we serve," said Carrie Owen Plietz, FACHE, regional president, Northern California, Kaiser Foundation Health Plan and Hospitals. "We are proud to be recognized as a leader in clinical care in the state and continuing to demonstrate improved outcomes across specialty care."
Kaiser Permanente Northern California and Southern California also received 5 stars – the highest possible rating – for behavioral and mental health care, asthma and lung disease care, preventive screenings, diabetes and heart care, maternity care, providing appropriate tests, treatments and procedures and for providing the right care to adults and children.
"These ratings are a testament to the collective excellence of our physicians, nurses and staff," said Richard S. Isaacs, MD, CEO and executive director of The Permanente Medical Group. "I'm incredibly proud of the work we do together to consistently deliver exceptional care and total health to the 9.2 million Californians who depend on us."