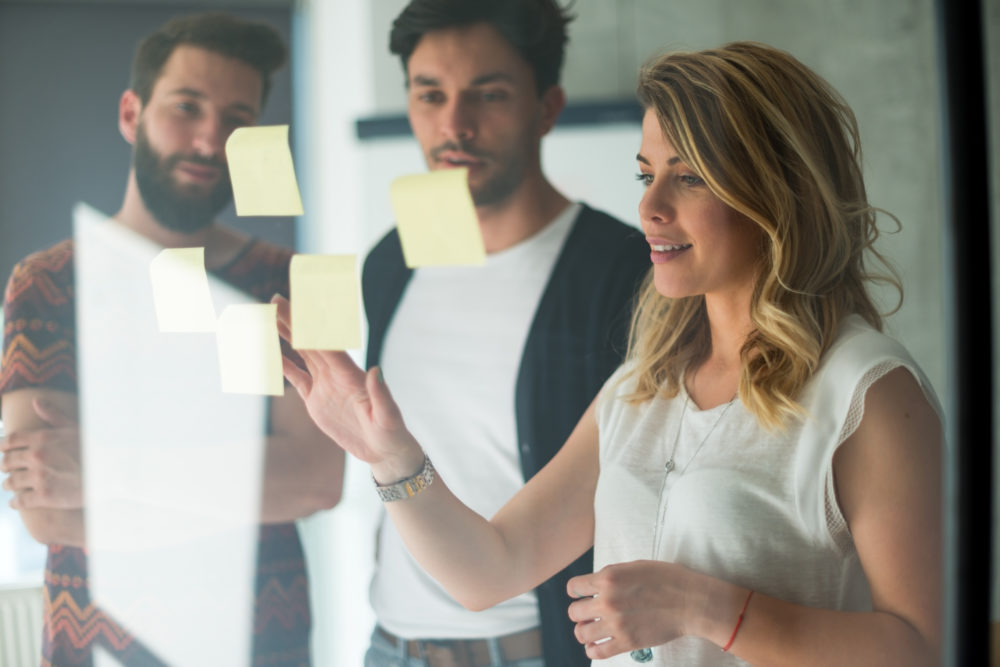 Opening a cannabis co-manufacturing facility, even in the best of times, is a very significant undertaking. First, a little background about The Galley: our concept is to be a one-stop-shop for cannabis brands, providing them with a full suite of product options. In our 8,300-square-foot facility, we can produce baked goods and all types of edibles—chocolates, gummies, hard candy and more. We also manufacture small beverages, topicals, tinctures, beauty products, pre-rolls, vape pens and packaged flower. Additionally, The Galley provides cannabis distribution and has an event center, which we hope to bring back when appropriate.
Moving forward safely
We opened our doors in March, just as COVID-19 brought shelter-in-place orders from the county. We knew from the outset it was going to be a significant and serious issue for all businesses, and we would be no exception. We immediately began to research and implement the best workplace practices to deliver the absolute safest environment for our team and for our customers.
The good news is that we have remained fully operational without sacrificing safety, producing cannabis products for the many brands that selected us as their partner. We could remain open because cannabis was deemed an essential service, and The Galley is fortunate to have Cheriene Griffith, director of operations, helping to lead the way during a challenging time.
A pandemic pivot
Once we got our bearings, one of the first things we did was produce hand sanitizer. At the onset of the pandemic, there was a concerning shortage of sanitization products nationwide. Who would have guessed we would produce liquid hand sanitizer instead of cannabis cookies or gummies in our first manufacturing run? We used a formula approved by the Centers for Disease Control and Prevention, and much of our production was donated to local essential businesses, such as grocery stores and pharmacies, and to first responders, health workers and community organizations here in Sonoma County.
As a result of our efforts, we received a letter of appreciation from Senator Mike McGuire. This acknowledgment is a testament to our team, who put in a great effort to make this contribution possible. This initiative was a temporary measure to help with the hand sanitizer shortages that existed at the time, and we are now exclusively focused on making products for our cannabis customers.
The real workplace impacts of COVID-19 are the extra measures needed to keep our team of employees and cannabis customers safe. Our production managers and crew have set-up our facility with stringent safety standards. We have strict sanitation policies in place for staff and limit the number of visitors to The Galley. Masks are always worn, and it can get pretty warm on-site, especially around our baking operations in the middle of the summer. We have mandatory daily temperature checks and have plenty of easily accessible PPE gear. As a result, no one at The Galley has been diagnosed with COVID-19, and we intend to keep it that way.

Support for employees
As CEO and owner of The Galley, I am in daily communication with every member of my crew. I engage my staff in suggestions, solutions and protocol. I value our people above all, and I want to make sure they know they are valued and that their voice truly matters. We do our very best to provide—as a team—a safe and supportive environment. But everyone has lives and concerns away from work—family, children, friends—that may be directly affected by COVID-19, so I look to find out what I can personally do to help my staff navigate these trying times.
Establishing a proper and lasting company culture during this crisis is critical. As a leader, staying positive and supporting my crew is paramount. The culture we're building is one that hopefully instills a deep appreciation for one another, our work and the world we live in. During these times, we encourage the team to take more conscious pauses and process the world around us. With that culture mind, The Galley offers on-site childcare coupled with distance learning options and remote work opportunities.
This scenario allows the parents to continue working, knowing their children are in a safe environment, and we all take turns checking in on and assisting the kids with their studies. I personally didn't want my child to go back to public school in the current state of COVID-19 in Sonoma County, so I am relieved to have my daughter with me. The kids are all thriving in the space we have created.
Firing up any company is no easy feat, especially with a pandemic—it adds twice the issues and requires three times the resilience, with extra helpings of grit and determination. And though The Galley got its start at an unusual time, this company will continue to be a pillar of the business community while looking out for its employees. You have my word on that.
Annie Holman is owner and CEO of The Galley. Her career spans 25 years in marketing and media, and she is also the former owner of Derby Bakery Cannabis Edibles, an award-winning, California company. Prior to entering the cannabis sector, Annie ran a successful graphic design and public relations firm for 25 years. You can reach her at annie@thegalleysr.com.