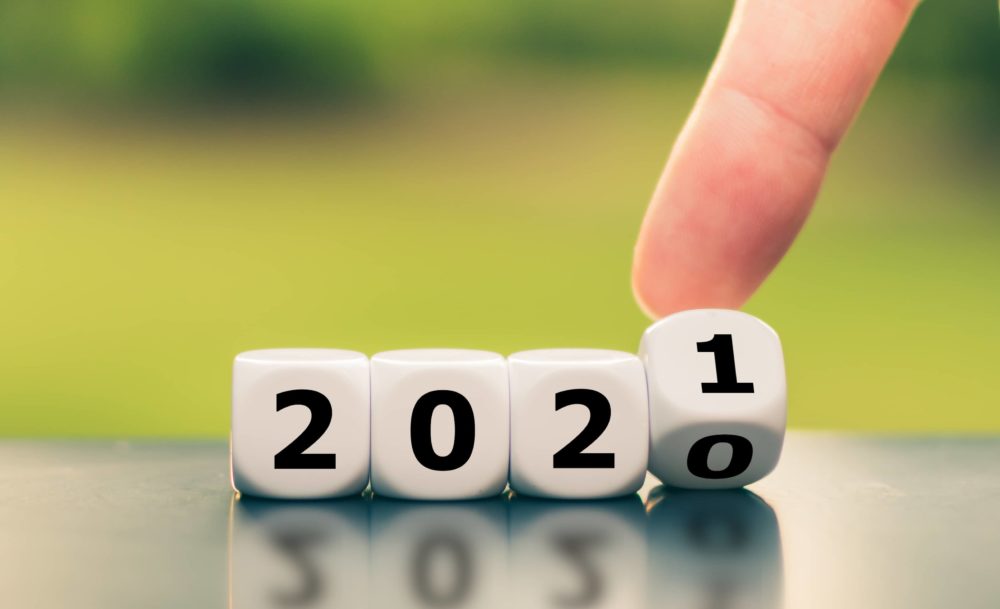 We humans are predictable animals. When a year comes to an end, some of us find ourselves looking backward, examining the previous 12 months for the high points and lows, and the lessons that can be taken away.
Sometimes this review is intensely personal, a deep dive into what was and what might have been in our own closely-held orbits. Other times, it's a look at the world and what has taken place.
Then there are the optimists, those who choose to set their gaze to the future, looking ahead to what they might do or where they may go. They prefer to consider the possibilities on the calendar, charting out in the calendar and chart a course for a time that lives in the waiting and perhaps in the wishing.
Being a journalist tends to lead to cynicism. The trouble with dealing with people in the midst of their own stories is the line between truth and fiction becomes blurred, gets moved or sometimes is obliterated. See enough of this sort of behavior and you feel as if you have not only seen the movie, but the popcorn was stale and the people in back of you wouldn't shut up.
If ever a year demanded a review, it's certainly 2020. And 2021 stands off in the distance, just far enough that we can see it from here, but it's shrouded in fog. While a New Year is always packed tight with promise, 2021 seems to be keeping its own counsel, at least as I write this screed in early November.
While many events took place in 2020, they all took a backseat to COVID-19, the pandemic that turned the world inside out. I will confess the human toll has dominated how I view the pandemic. While I write about finance and business for a living, for me it's impossible to separate out the loss and suffering that has taken place from the endless debate about how or when the economy should "open." We all know someone who has been taken by the disease, the heartbreak of a life ended way too soon, a trail of grief marked by those who could not even stand in the room as a family member died alone.
At this writing, 241,000 Americans have lost their lives to the virus, and more than 10 million have contracted COVID-19. As someone who writes about billion-dollar deals on a regular basis, the pandemic numbers haunt me.
Closer to home, I am struck by how the Marin business community has moved to adjust to a period when hardly anything remains clear for long. Take a drive down the main streets of this county, and a story emerges in bits and pieces. While Novato's Grant Avenue has its share of vacancies, there are also restaurants with outdoor seating. Signs saying that masks are mandatory hang on every door, but those shops are open.
Fourth Street in San Rafael has been hit a little harder, but merchants are doing their best to welcome the public in.
The Marin Economic Forum sounds a hopeful note in its October blog. The Forum points to data showing that business creation in the U.S. is up 40 percent compared to 2019. And that while opening a business now may seem daunting, there is more talent available (due to layoffs) commercial lease terms are softer due to vacancies, and capital is cheaper now as well.
No one knows what 2021 will look like but it is my sincere wish that it finds us healthier, more resilient and holding fast to a vision of what can be.
Your Marin moment
No sooner did the county propose buying the hotel Inn Marin in Novato for use as a homeless shelter that residents rose up and said clearly not in my neighborhood. The hotel is on the market for $18 million and there are federal funds that expire at the end of the year that could be used to make the deal work.
The proposed purchase qualifies for the state's Project Homekey program, an effort to house the homeless in underutilized commercial properties.
A county supervisors meeting held on Zoom featured plenty of folks unhappy at the prospect of the hotel becoming a shelter facility. One caller asked the supervisors what they were ready to do to protect nearby residents from "drugs, violence and COVID from spreading right into our community?"
In the end, the county backed down and dropped the project. Marin prides itself on being a place of understanding, education and compassion. But this, along with the consistent resistance to workforce housing, is another illustration that fear of the other is alive and well in the land of organic milk and fair-trade honey.