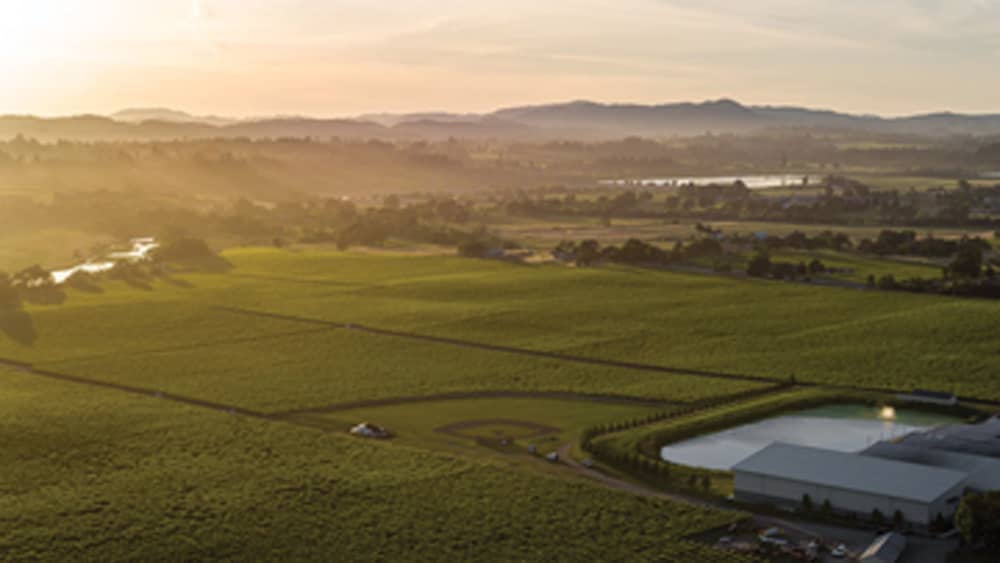 "The perfect weather for grapes is a wet and foggy morning, around 55 degrees. But by 11, the fog breaks and by 12:30, it's all sunshine and around 85 degrees," says Anthony Beckman, vice president and winemaker at Balletto Vineyards. "And here in the Russian River Valley, that weather defines this area."
Wine tasting at Balletto begins with a tour and then moves to the terrace, and as the wine tasting continued through the late morning at Balletto Vineyards, the weather mirrored Beckman's visual, as if the valley plucked the pristine climate directly from his head—just as the wines he creates are concocted from his bubbly spirit.
With its pristine location in Sonoma County, Balletto Vineyards is home to more than 800 acres of luscious grapes in a 12-mile radius. With this vast landscape, 90 percent of the grapes grown are sold to 30 other wineries in the area. But the 10 percent they keep come from Anthony's favorite spots on the various properties.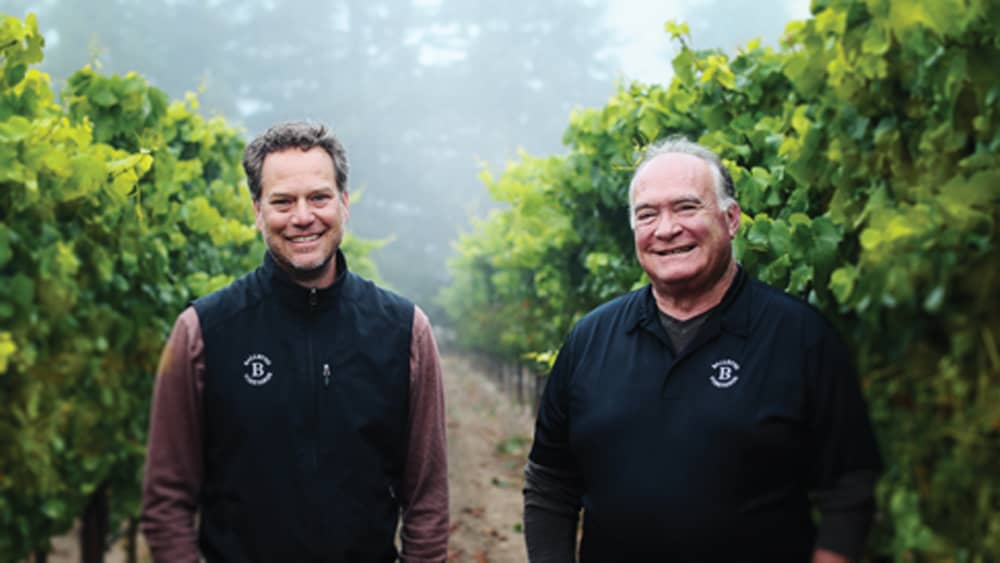 "All our grapes are estate grown, and I've been working in the same rows for the last 15 years," says Beckman. "With this experience on the land, I know where the grapes are weaker and where they're stronger. It's one of the biggest advantages for working with Balletto."
Just like John Balletto, owner, Beckman can't be cooped up in an office for long. "I'm a farmer first. Half of the process of winemaking is the farming of grapes in the fields," says Beckman. "John is the same way. He is hands-on with the wine process, particularly with the farming." John and Terri Balletto originally farmed vegetables before switching to the wine business in 2001.
But this year, and this harvest in particular, has been challenging, with wildfires and an ongoing pandemic. Balletto Vineyards has practiced social distancing and safety protocols for the course of 2020, while netting zero positive tests.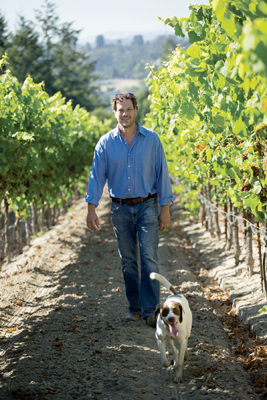 "It's been one of the hardest harvests. We're wearing masks for eight hours a day, and my samples are pulled for me into my office," says Beckman. "Before, I would personally grab a sample from a barrel and taste with the rest of the team. I have been in my office more in the last six months than in the last 14 years."
Beckman's effervescent attitude toward life is evident in his wines. For our first taste, we sample a 2014 Sparkling Brut Rose, a wine 10 years in the making. Delicate, pretty and delicious, its flavors are full of fruit with cherry and strawberry highlighting the crisp sensation.
Next, we taste the 2019 Russian River Pinot Gris, the sister wine to the more famous Pinot Noir. While most wines are fabricated in the perfect Russian River valley weather, this wine is fermented 10 miles off the Pacific coast, with wind strong enough to dispel humidity and thicken the skin on the grapes.
"This wine is a twin to a Noir, but it is treated as an ugly stepchild because it's usually planted in terrible spots," says Beckman, comparing this vintage's location to the "Monopoly" game board. "If you plant Pinot Gris at a spot that's Park Place and Boardwalk, it can be a beautiful wine."
The Pinot Gris perfectly complemented our next wine tasted, the 2018 Russian River Pinot Noir, this year's winner of the NorthBay biz BEST Of award. It's dark, complex, earthy and full of dark fruit while the tannins and acidity last on the tongue with its focused complexity.
For our final sip, we turn to the 2018 Burnside Chardonnay. While still maintaining a crisp base, vivid fruit flavors explode on the palate, with an assortment of peach, pear, pineapple and apple sensations. "It's very lean and tart, but not sour," says Beckman. "It's fresh and bright. It really is the ballerina of wines."
Approaching his 15th year with Balletto, one of the longest-lasting pairings of wineries and winemakers in the North Bay, Beckman's steady relationship with Balletto Vineyards is displayed in the long finish and lasting ability of his wines. Bubbly, enthusiastic, hands-on and itching to get under the California sun to harvest more grapes, Beckman's infectious attitude toward winemaking reflects in his cheery concoctions.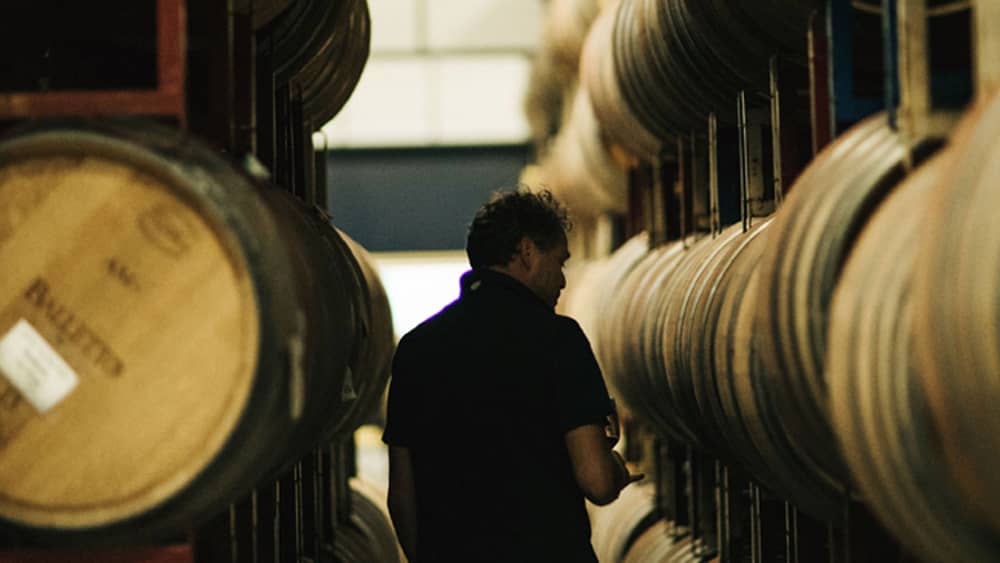 Did You Know? Behind the wine tasting area at Balletto sits a baseball field amid the rows of grapevines. The winery staff approached John about potential sponsorship of their baseball team, and he did them one better, giving them the materials to create their own field on the property. Once social distancing protocols end, expect a symphony of bats cracking on hot summer days.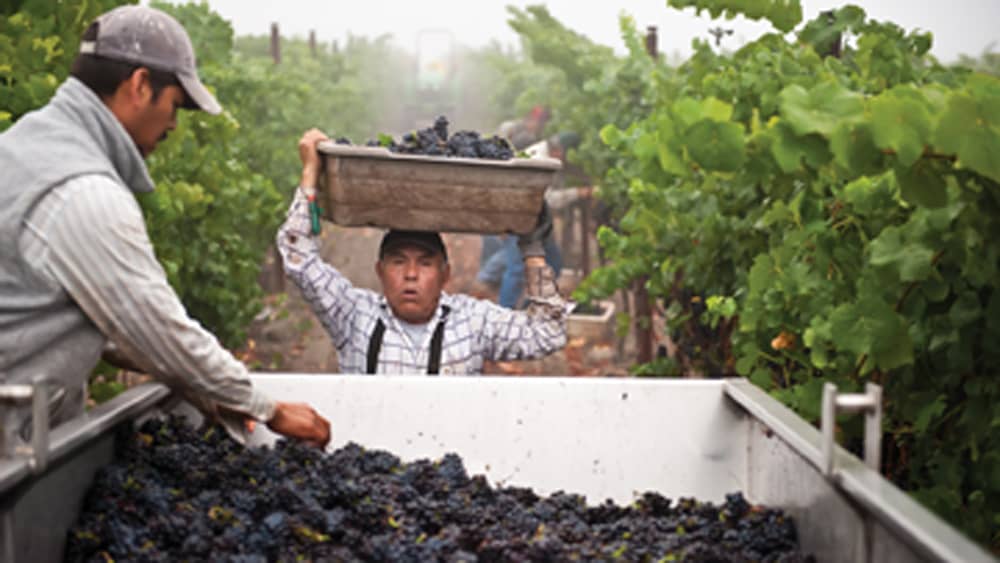 At A Glance:
Balletto Vineyards
5700 Occidental Road
Santa Rosa, Calif. 95401
(707) 568-2455
ballettovineyards.com
Hours: Open Daily, 10 a.m. to 5 p.m.
Tasting Fees: $15 per person Estate Tasting
Wines Offered: 2014 Sparkling Brut Rose, 2019 Russian River Pinot Gris, 2018 Burnside Chardonnay, 2018 Russian River Pinot Noir, 2017 Sexton Hill Pinot Noir (Selection Subject to Change.)
Reservations: Yes
Picnics: Yes
Pets Allowed: Yes, on a leash