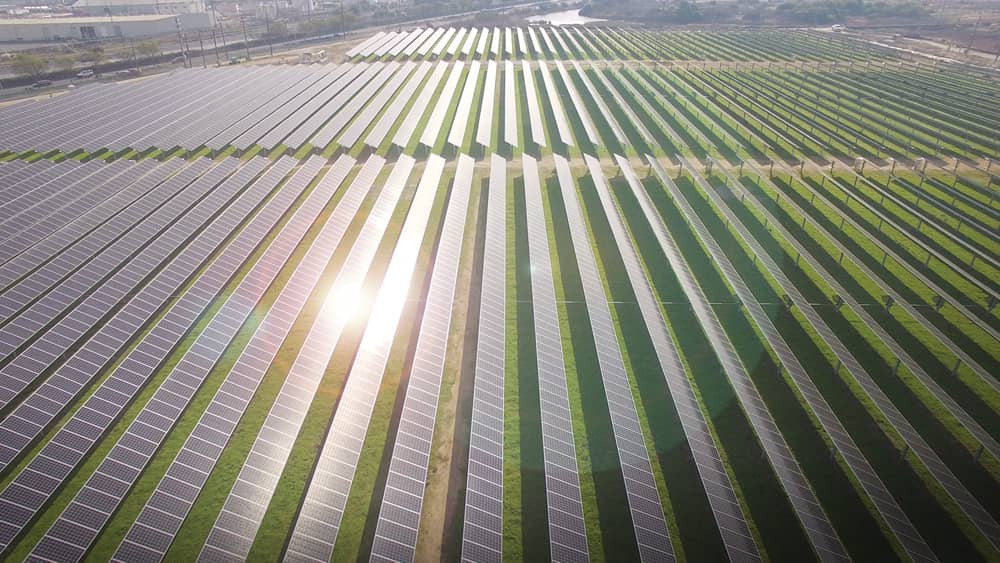 It's hard to find a silver lining during a pandemic, especially with COVID-19 cases and deaths surging once again this winter; however, reductions in carbon emissions due to lockdowns provide hope to those on the front lines of the climate crisis.
A recent study published in Nature, the worlds leading science journal, estimates shelter-in-place measures taken last winter and spring helped cause a peak 26-percent decrease in CO2 and other greenhouse gases—the largest decrease in emission rates in 75 years. The report projects that because of the dramatic reduction in industry and travel during the pandemic, 2020 will see a 7-percent decrease of total emissions. Prior to the pandemic, emission rates had been steadily climbing by one percent for ten years, though no growth was reported in 2019.
As stated in the report: "Increasingly stringent measures were put in place by world governments in an effort, initially, to isolate cases and stop transmission of the virus, and later to slow its rate of spread. The population confinement is leading to drastic changes in energy use, with expected impacts on CO2 emissions."
While the 7-percent reduction falls short of the 7.6-percent annual decrease climate scientists say is needed to stall or reverse climate change, and pandemic-induced lockdowns are neither practical, sustainable nor desired as a means to reduce emissions, the reductions show that changing human behavior can have a quick and significant effect on mitigating the climate crisis.
The report also lays out the relative changes in different energy sectors over the past decade, which has seen an increase in sourcing of renewable energy. However, the report shows an increase in surface transportation leading up to 2020—and a comprehensive climate solution requires not just renewable power sources for homes, but also more energy-efficient modes of transportation.
Though renewable energy production has expanded rapidly amid plummeting prices in recent years, Nature's report states that, "Much of the renewable energy was being deployed alongside fossil energy and did not replace it, while emissions from surface transport continued to rise."
The plunge in economic activity caused by health restrictions—which began to ease last year only to return as 2020 came to a close, with COVID-19 infections surging nationwide—caused travel to decline in several popular modes of public transportation, such city or county bus services, commuter trains, ride-share services and taxis.
Coupled with pandemic-related declines in industrial, commercial and administrative activity, the reduction in all types of conventional surface transportation—including those from individually-owned cars—contributed to the drastic drop off in CO2 emissions in 2020. This phenomenon gives hope to North Bay climate action activists and scientists, alternative energy industries and public transportation authorities—revealing that changes in human behavior and consumption provide an effective means of overall emissions reduction.

The need for climate action
For José Hernández Ayala, Ph.D., assistant professor and director at the Climate Research Center at Sonoma State University, climate change is more than "something studied in a classroom." It's a change in weather patterns he's witnessed first-hand across the United States. Hernández Ayala was born in Puerto Rico, a region plagued by increasingly destructive hurricane seasons, including 2017's devastating Hurricane Maria, which caused $90 billion in damage and killed nearly 3,000 people on the island territory.
Following his undergraduate studies at the University of Puerto Rico, Hernández Ayala continued his graduate studies and professional career in Florida and Texas—two regions he says are also hotspots for negative effects of the climate crisis.
In Florida, Hernández Ayala says, not only are the storms intensifying, but rising sea levels mean the coastal areas are diminishing—the state is literally sinking. Texas sees a wider variety of weather events related to climate change, with increasingly drier conditions affecting the west and increasingly more destructive flooding and tropical storms in the east.
A professor at Sonoma State for four years, Hernández Ayala is also experiencing the worsening conditions Bay Area residents have become all too familiar with recently. He says Californians see climate change from different ends of the spectrum: while drier, hotter conditions have caused multiple, historic wildfires, the state has also seen more extreme rainfall during the rainy seasons.
"California is definitely one of those places where climate change is manifesting itself," Hernández Ayala says. "Climate change is creating the conditions for those events to become more frequent or extreme. We are seeing extremes from both ends. We are seeing more extreme heat waves during the summer and more extreme droughts. During the wet season—especially in Northern California—in the past few years we have also received a significant amount of precipitation. When you look at something like wildfires, climate change is making wildfires more and more frequent, and any spark that will start those fires will do so in conditions that will cause [destructive fires]."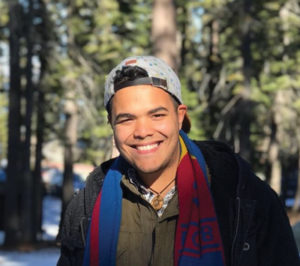 Hernández Ayala says that while he and his students tracked a significant reduction in air pollutants associated with lower greenhouse gas in the spring of 2020, U.S. emissions continue to rise. "Pre-pandemic, things were not looking good. With the Trump Administration dismantling any kind of effort of the U.S. to do anything meaningful in terms of emission reductions—at least at the federal level," he says. "At the same time, I have to recognize that the state of California was doing a lot in terms of climate action. There were some efforts, for example to ban internal combustion engines."
Hernández Ayala says he worked alongside public officials and groups such as the Climate Center in Sonoma County to advocate for climate action policies, such as increased renewable energy resources. These local efforts to expand climate change include initiatives to subsidize renewable energy such as solar and increase electric vehicle (EV) ownership while creating an infrastructure of EV charging stations. "At the federal level, there has actually been a lot of obstruction," he says. "But I think California demonstrated that it sees climate change as an existential threat to all of humanity."
Choose your power
Hernández Ayala praises community choice programs—nonprofit public organizations that provide renewable power to members while investing in local, renewable energy sources and infrastructure. Elected officials in prospective communities can vote to join community choice programs, which source a higher percentage of renewable energy sources to sell to the PG&E power grid in proportion to member communities' consumption.
Groups such as Sonoma Clean Power (SCP) and Marin Clean Energy (MCE) are regional community choice programs working to fight climate change by implementing programs such as expanded access to EV charging stations and funds for developers to outfit new homes with energy efficient appliances.
MCE, which was the first community choice program in California, began operations in 2010 and now serves 36 communities in Contra Costa, Marin, Napa and Solano counties. SCP serves communities in Sonoma and Mendocino counties.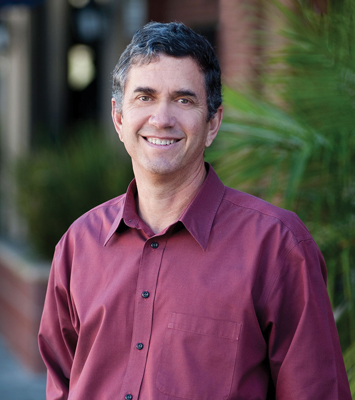 Cordel Stillman, director of programs at SCP, says the program offers 50-percent renewable energy and 90-percent carbon-neutral energy by purchasing sustainable electricity such as solar, hydroelectric, wind and geothermal from sources like The Geysers Geothermal Power Plant in the Mayacamas Mountains. This has contributed to a decrease in Sonoma County's carbon footprint when SCP began operation in 2014.
The organization's current projects include the Advanced Energy Build Program, which provides funding to developers and homeowners to incentivize building homes with all-electric, energy-efficient technologies.
SCP also promotes programs to incentivize electric vehicle use, including providing grants to stimulate the local EV market. Stillman estimates SCP has helped 1,200 customers switch to electric vehicles.
SCP and MCE both run incentive programs to increase installment of EV Level 2 charging stations throughout their service areas. MCE offers rebates, ranging from $3,000 to $3,500 for multifamily properties and workplaces to install EV charging stations, which can be used by employees and tenants who might not otherwise have access to charging ports for their electric vehicles.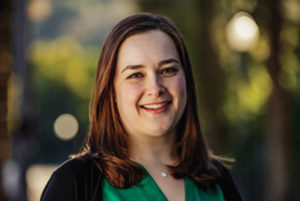 Jenna Famular, marketing and communications manager for MCE, says the rebates are part of the nonprofit's policy of reinvesting in the communities they serve. Famular says MCE uses about 86 percent of its revenue to purchase energy from mostly renewable sources and about 4 to 6 percent to overhead such as staff and office space. As a not-for-profit public agency, that leaves 8 percent for local reinvestment through programs such as these. Over the past 10 years, MCE has reinvested more than $180 million into its surrounding communities.
According to Brett Wiley, customer programs manager at MCE, providing EV charging stations at businesses or apartment complexes only adds to the public's ability to reduce transportation-related GHG emissions, as happened during shelter-in-place restrictions due to the pandemic. "We can have healthier air and we can do it—it's not that far out there," he says.
Electric Vehicles are increasing in popularity, and MCE's EV charging station program is designed to fill gaps in the energy infrastructure. Wiley says there are several benefits to EV charging when compared to gasoline. EV charging costs about half what gasoline costs for similar utility for the consumer, especially if they charge at times when people do not typically use high amounts of electricity, such as midnight to 3 a.m. Electric power is also far more efficient than gasoline, and if consumers charge their vehicles at work, say from 10 a.m. to 3 p.m., their vehicles can be charged with 100-percent solar energy.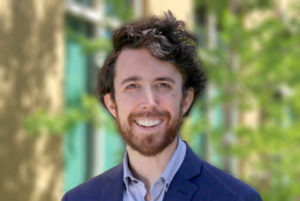 "One average, gas is two times more expensive per gallon compared to MCE 100-percent renewable electricity, which is crazy and I'll say it again—gas is two times more expensive than filling up on 100-percent renewable electricity," Wiley says. "Another way to look at is that until gas is below $1.89 per gallon, you're paying more to drive on gas compared to electricity, and the last time that the U.S. annual average gas price was below $1.89 per gallon was 2004. So unless something happens and gas is deemed no longer a finite resource—until then, electricity is always going to be cheaper than gas."
SMART to look ahead
Despite an initial 95-percent drop in passenger numbers following the advent of the pandemic last year, Farhad Mansourian, general manager at Sonoma-Marin Area Rapid Transit (SMART), isn't worried about the future of his organization's mission to provide public transportation options to North Bay commuters. The SMART train extends from Northern Santa Rosa to Larkspur, where it connects to ferry services, stopping at San Rafael's heavily traversed transit center along the way—linking North Bay residents to the greater Bay Area's sprawling public transportation network.
Mansourian says the dramatic passenger drop, which is consistent with similar drops across public transportation systems worldwide, is a sign of the pandemic-related economic downturn, as there are fewer commuters. He doubts the pandemic will have a long-term effect on public use of the SMART train.
That the decreased number of passengers aboard SMART, Mansaurian explains, diminished itself by a 90-percent reduction following the initial shelter-in-place orders is largely a function of the economic downturn. He says the issue will be remedied following the rollout of vaccines this year.
The reduction in SMART passengers, while seemingly not a promising sign for the train, is part of a larger trend of reduced greenhouse gas emissions during the pandemic due to decreased economic activity and related travel, and not an indication of what post-pandemic SMART ridership is likely to be. Since the train's inception, 1.8 million riders have offset an estimated 8.1 million pounds of CO2 emissions (or a 33-percent reduction in the carbon footprint per rider per when compared to solo car commuters).
The SMART train, which began carting passengers up and down the North Bay's Highway 101 corridor in 2017, has responded to the increased need for sanitation and other public safety measures in light of the pandemic, and though it has reduced hours of operations including no weekend service, it's responded quickly and efficiently to the coronavirus, according to Mansourian. It had to. As essential infrastructure, shutting down wasn't an option. "We had to adapt almost immediately," says Mansourian. "We were declared an essential service by the federal government, so not having the service was not an option—we quickly had to learn how to protect our passengers and our employees."
Taking cues from public transportation authorities in countries overseas where the pandemic hit months earlier than it did in California, says Mansourian, SMART quickly developed and employed best practices to ensure public safety while providing transportation to the 1.8 million people who have ridden SMART since its inception, even during these unprecedented times.
The safety measures implemented by the organization have included increasing sanitation of the trains two or more times daily, requiring and offering masks to passengers, providing hand sanitizer to employees and passengers and improving air flow and filtration. Ensuring efficient airflow is an effective manner of preventing COVID-19 spread within a confined, shared space, according to the Occupational Safety and Health Administration. The heating, ventilation and air conditioning (HVAC) system on SMART trains replaces the air onboard with filtered or fresh air every minute and 20 seconds, according to SMART, which has also optimized its air filtration systems.
In addition to providing these protections, SMART incorporated some high-tech solutions in its pandemic response. First, it installed electrostatic sanitation, which utilizes positively-charged disinfectant that adheres to hard-to-reach surfaces.
Second, the transportation agency is experimenting with ultraviolet (UV) light as a means to kill airborne pathogens as air travels through the HVAC system. UVC light, a form of UV light, can effectively kill airborne coronaviruses in liquids, surfaces or in the air, according to Scientific Reports, an online, scientific journal published by Nature. Researchers believe UVC light can also kill SARS-CoV-2, the coronavirus that causes COVID-19, as well.
A reason for optimism
When it comes to climate change, Mansourian is an optimist, and he credits his optimism largely to younger generations that consider climate change a very serious issue. He also observes that the number of SMART train passengers bringing their bicycles with them on their commute has risen from about 15 to 25 percent of total passengers. This increase, Mansourian suggests, shows that more riders are taking carbon emission reduction seriously, and are willing to adapt in order to contribute to climate action.
"If anybody is going to change it," says Mansourian, "It will be North Bay because we truly care about our environment."