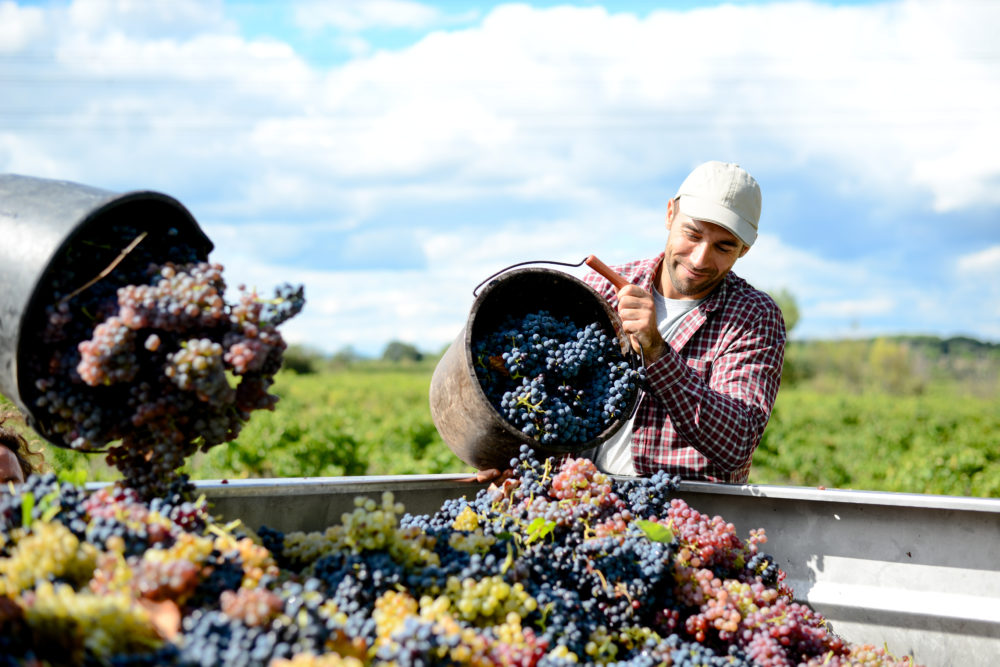 The lyrics to "Seasons of Love" by Jonathan Larson for the Broadway show RENT came to mind quite often in the last year: "525,600 minutes, 525,000 moments so dear. 525,600 minutes. How do you measure? Measure a year? In daylights, in sunsets, in midnights, in cups of coffee. In inches, in miles, in laughter, in strife. In 525,600 minutes, how do you measure a year in the life? How about love? How about love? How about love? Measure in love. Seasons of love…"
I had the great fortune to see the musical RENT in 1997 when it was Off-Broadway in New York City. It cemented my love of Broadway musicals, though I grappled with understanding all of the complex social issues as a senior in college. The most striking thing for me was the song "Seasons of Love." The words often come to mind in times of crisis and blessings. The song holds even more of a special place after this past year. Time horizons for me have typically included milestones, such as birthdays, holidays, relationships, travel and loss. However, when I began working directly with our local grape growers in 2012, I gained a whole new appreciation for how time moves. For our local farmers, each year is defined by the growing season. Over the years, I've heard tales about years of extreme frost, drought, lack of labor, overabundant crops. And clearly in 2020, a global pandemic and wildfires in wine regions across California defined the harvest season.
Sonoma County grape growers focus on two seasons—the one upon them each vintage and then that far away one 20 to 25 years down the road when they will once again reinvest and replant their vineyards. Both seasons, near and far, bring unique challenges and opportunities that will define and redefine their family business for the next generation.
As resources become limited, challenges more unpredictable and harvests more extreme, our family farmers need a path for long-term vineyard resiliency now more than ever. The good news is that they have never let hard things slow them down. They are optimists. They are thinkers. They are doers. They are stewards. They are innovators. They are sustainable. They are business owners. With a track record of global leadership in sustainability, climate and long-term planning over the past seven years, it should be expected that Sonoma County Winegrowers, and the 1,800 grape growers it represents, once again created an outside-the-box vision for bringing innovation, technology, science and entrepreneurship to farming.
We are excited and proud to announce our next major innovation and thought leadership for the Sonoma County Winegrowers and our local grape-growing families—Sonoma VITS—the first U.S. Wine Industry Innovation Accelerator.
Sonoma VITS (Vineyard Innovation Through Science) builds upon the reputation of Sonoma County Winegrowers as a global leader in sustainability and climate adaptation while meeting the objectives of the industry's 100-year business plan to preserve local agriculture. Sonoma County is the nation's first 100-percent certified sustainable wine region. What's more, Sonoma County Winegrowers (SCW) is the exclusive participant in the California Land Stewardship's Climate Adaptation Certification Program, the world's first program of its kind for agriculture.
I like to think of Sonoma VITS as Shark Tank comes to Sonoma Wine Country. We want to motivate creative solutions to the various challenges facing our industry now and in the future such as water use, habitat protection, climate adaptation and more. This is our man-to-the-moon call to action to leverage the best thinking from all innovators. Those companies or individuals with the best ideas will present to an advisory group who will serve as sharks and decide whether our organization will partner with their company and match-winning proposals with local growers.
Sonoma VITS will serve as a bridge between the scientific, technology and innovation communities and local winegrape growers, and its role is to encourage and develop the best ideas that will benefit the region's vineyards, wineries and residents for years to come. The advantage of this cutting-edge effort will encourage the best thinking and creative ideas that will help Sonoma County grape growers pursue a path forward, providing real solutions to some of the most pressing issues facing the industry in the years to come. The first "pitch day" will be this summer.
Sonoma VITS is the next initiative of Sonoma County's Center for Ag Sustainability, which was established to problem solve and develop new, fresh ideas that will advance farming not only in Sonoma County, but may also revolutionize grape growing and the larger wine industry across the globe.
With this new initiative, we are not just farming for the 2021 growing season, but we are creating the next generation of vineyards for the next generation of Sonoma County farmers. That is a lot of minutes focused on preserving local agriculture.