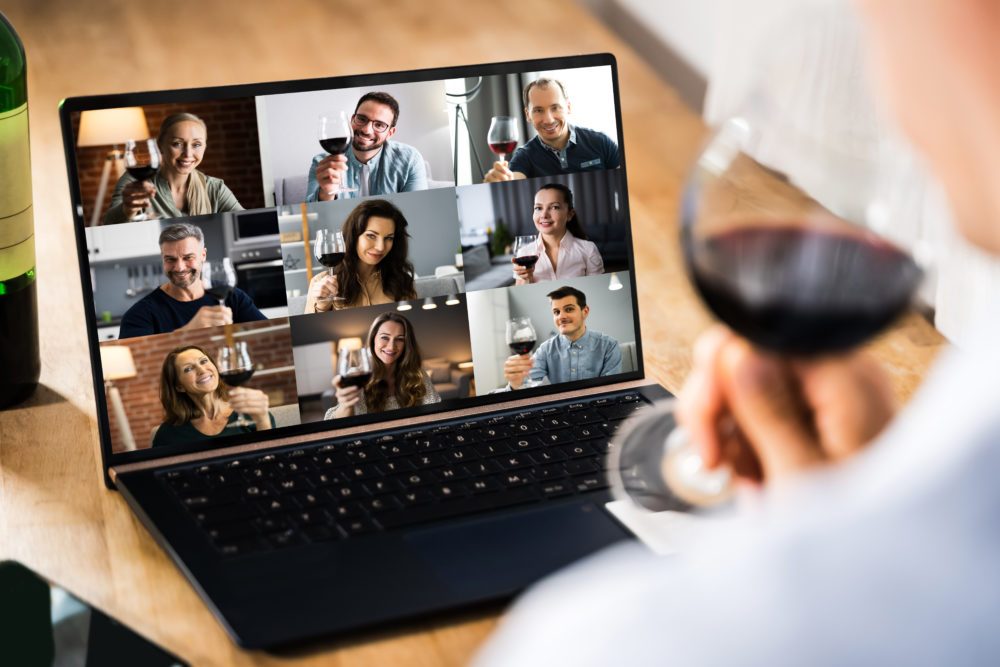 With shelter-in-place initiatives varying along with pandemic data, it's difficult to know what one can and cannot do. But virtual wine tastings are always an option, with some wineries pledging to continue this newfound way to connect with wine lovers in the North Bay and beyond. Here are a few tips from the pros on how to get the most from a virtual experience.
Lauryn Mitrovich
Director of hospitality, Aperture Cellars
Give yourself plenty of time to set up. From testing or fine-tuning your sound and video to having your wines open and ready to taste, ensure you are prepared to enjoy your tasting without distractions.
Come with an open mind and bring your questions. We are here to help you learn more about wine and to provide an interactive experience. Similar to if we were together at the winery, we welcome your thoughts and inquiries throughout the tasting.
Relax and enjoy. The magic of a virtual experience is that you get to safely enjoy the wines from the comfort of your home, so relax and enjoy your tasting!
Sierra Millet
Hospitality manager, Mark Herold Wines
Prepare properly. Have enough wine glasses for the samples so they can aerate, along with a pen and order forms from the winery handy to mark down wines you're interested in.
Set the mood. Get dressed up, have a nice table setting, really make this an experience like you are in wine country!
Invite friends, family or colleagues. Since it's all over a Zoom call, take this opportunity to connect with people you haven't gotten to see in a while and make it a fun, interactive group experience.
Mark Hanson
Founder and CEO, Bricoleur Vineyards
Find your comfort zone. Enjoy your virtual tasting in a comfortable environment, ideally with your family, friends, and/or coworkers
Be open. Have an open mind about experiencing new brands and new varietals from new wineries and wine regions
Have fun! Virtual tastings are an engaging, interactive session of learning more about the wines and the winery, food pairings and each other.