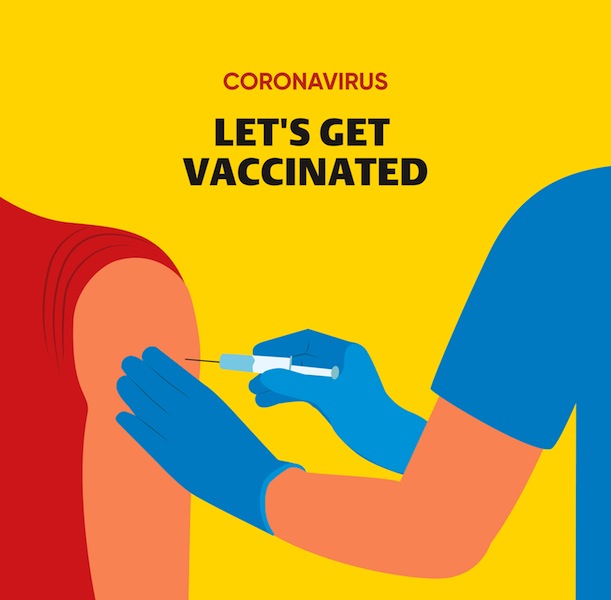 I missed the mark. It's as plain as day now that my prediction regarding the length of time we would battle COVID-19 in the North Bay was wrong. One year ago, I closed this column with this line, "Welcome to the new normal—at least for a few months." That was my expectation, as we were about to go to press in mid-March for the April issue. I wrote that on the first day of our shelter-in-place order and, perhaps like many of you, underestimated the depth of this virus' ability to impact our health, our incomes and our politics.
As it happens, I'm penning this column for our construction and real estate issue on the first day that Sonoma County departs from the purple tier and enters the red tier. There's much to complain about how things have gone, how folks have behaved, and the tragic loss of life so many have suffered. In my capacity as publisher, I've done more than my fair share of complaining. And in my capacity as a husband and father, I've overstepped my boundaries countless times. For this, I'm regretful. Yet as one of countless North Bay business owners, I stand proud of the selflessness shown by business owners to their customers, suppliers and families during this past year.
Running marathons is tough stuff, but at least every runner knows that the pain (and victory) ends at the 26-mile mark. For those of you in the business community, no doubt you have been running your own version of that marathon this past year; it's a race with an undetermined finish line. For those giving it their all, congratulations—you've been holding your teams together. You've made countless personal sacrifices and you've soldiered on. My one piece of advice? Keep your sneakers on!
The Sonoma County Medical Association (SCMA) is one of those special organizations helping thousands cross the finish line. With more than 1,600 member physicians (including practicing physicians, residents and medical students), the organization's mission is to recruit new professionals and educate current ones, but recently it has dramatically retrofitted itself. Currently, it's an all-volunteer vaccination community for those in need. And I mean those in real need—those with no doctor, no health plan and no guidance.
The SCMA is being propped up with your donations of time, energy and moola. Please make a donation to them at rollupsoco.org. Amaturo Sonoma Media Group has partnered with the folks at Exchange Bank, along with a number of co-sponsors including Krispy Kreme, Encore Event Rentals, Valley Furniture, Jim Bone Auto Group and Third Street Aleworks.
I'm certain Marin and Napa counties have their own all-volunteer organizations to help vaccinate their populations. These are the organizations that identify the best of who we are. We have loads of problems in our society, and will address those in the future. What's obvious now is how we set aside our disagreements and work together when it truly counts. Give generously to them as well.
My grandmother, Ida DiPrimio Amaturo, would often scold me in her native tongue, "Scherzo di mano, scherzo di villano." Loosely translated, she'd warn me to, "Never use my hands in the work of the devil." The youngest of 13 children, Ida was raised in real poverty and suffering and knew firsthand that we all do our best work when we have little time for anything else. This has been a marathon of a lifetime, and there's little time for anything else these days. It's a complicated feeling when you have 0.2 miles to go. While the finish line is in sight, the race is still on. Do all you can to get yourself and as many others across that line!
In the meantime, I see the accomplishments by so many during this crisis as just that. Accomplishments. And for this, I'm eternally grateful.
Please share the best of what you've seen to us all by emailing me at Lawrence@NorthBaybiz.com.