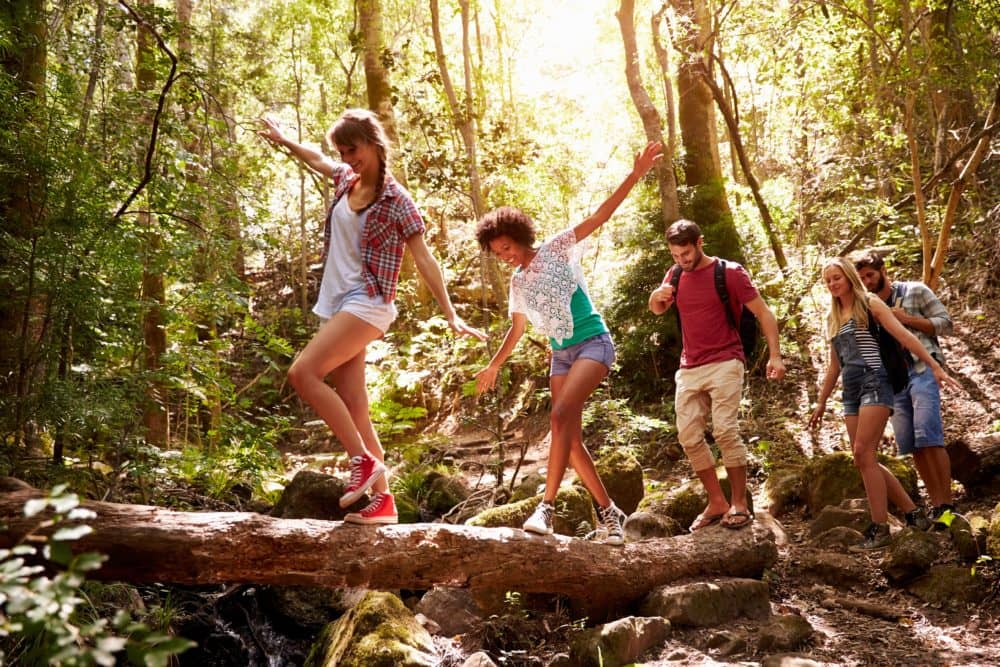 The rules about social gatherings, live-audience events, and other activities are loosening as COVID-19 infections decline and vaccination rates increase in Marin County and statewide.
Beginning April 15, the California Department of Public Health (CDPH) has revised its private gatherings guidance to allow larger numbers of people to gather beyond the former three-household restriction. The allowable size of a gathering is tied to a county's tier within the Blueprint for a Safer Economy.
For Marin, currently in Tier 3 or orange status, the new guidance allows outdoor gatherings of up to 50 people while maintaining standard precautions such as the wearing of face coverings and social distancing. Indoor gatherings are strongly discouraged, but may occur with up to 25 people or 25% of the stated capacity of the indoor space (whichever is fewer) so long as windows and doors are open for ventilation and guests follow guidance for mask wearing, physical distancing, and food consumption.
Marin has a chance to enter the yellow Tier 4 next week if numbers continue to improve. That would allow greater numbers to gather both indoors and outdoors.
CDPH also released new guidance for people who are fully vaccinated. A person is fully vaccinated two weeks after a second dose of a Moderna or Pfizer vaccine or a single dose of the Johnson and Johnson vaccine. Under the new guidance,fully vaccinated people can:
Spend time with other fully vaccinated people, including indoors, without wearing masks or physical distancing.
Spend time with unvaccinated people from a single household who are at low risk for severe COVID-19 disease indoors without wearing masks or physical distancing.
Refrain from quarantine and testing following a known exposure if asymptomatic (outside the workplace setting).However, everyone – fully vaccinated, partially vaccinated, or unvaccinated – are still required to wear a mask in public and when around other unvaccinated people.CDPH also defined guidance for outdoor and indoor live events. Live performances require pre-event ticketing and assigned seating, and event organizers may expand the number allowed indoors if attendees are either fully vaccinated or have a negative COVID-19 test. In addition, event organizers are required to follow strict guidelines for guest screening, entry and security protocols, and implement venue ventilation and sanitation measures. Masks are required at all times under CDPH's event guidelines."These changes signal how our approach is shifting," said Dr. Matt Willis, Marin County Public Health Officer. "We're placing more emphasis on personal choice as we reopen. With more opportunities to gather together, we'll rely more and more on each other to limit our risk as a community."

The news about gatherings was embraced by Mark Essman, President/CEO of the nonprofit Marin Convention & Visitors Bureau.

"We are looking forward to resuming activities and events within Marin County in a safe and controlled environment as per COVID-19 protocol," Essman said. "Our industry has been severely affected by the virus, so any movement forward to a normal routine is a welcome opportunity and benefit for everyone."

The state is frequently updating and revising pandemic guidance for a variety of sectors. For the latest guidance visit the Blueprint for a Safer Economy. For tips on safe gatherings and activities, visit Marin County Public Health's staying safe and gathering webpages.