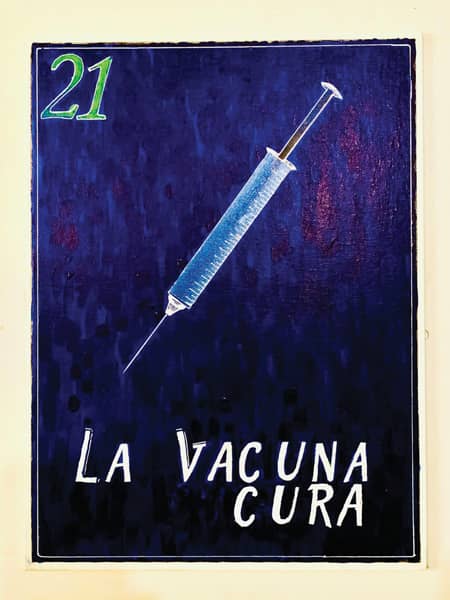 How do you persuade Sonoma County's at-risk community of the Latinx population, dazed by COVID-19, and harboring fear and mistrust of government and the health-care system to take a chance on vaccines? You play the lottery—in this case, Loteria.
Isabel Lopez, executive director and founder of the Santa Rosa-based Raizes Collective, a group of artists and community members who serve the community, was hired in December 2020 by the West County Health Center to assist in registering people for the vaccine. This proved difficult among the Spanish-speaking Latinx community, mostly farmworkers who don't have the time to read handouts or browse county sites. Art became a potent medium to spread the word about the vaccine information. Four of the nine artists who contributed pieces to the awareness campaign are from the Roseland neighborhood, an area with the highest number of Coronavirus cases in Sonoma County.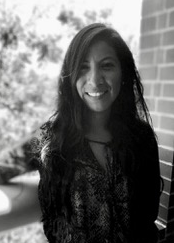 The artwork borrowed from a traditional Mexican bingo game in the form of Loteria cards. The artwork features a needle with the phrase, "La Vacuna Cura" or "The Vaccine Cure" and another with a health-care worker carrying the weight of the world on their shoulders with the phrase, "El Heroe" or "The Hero." Martin Zuniga did the Loteria art, a former farmworker-turned-artist, who refers to himself as an "agri-sculptor."
"Zuniga meant for the 'Vacuna Cura' Loteria card to represent a chance at herd immunity and coming back together to heal as a community," Lopez says. "There's beauty in feeling connections and being seen. And art can interpret what you're feeling and fix that cognitive dissonance in your brain."
Brian Prystowsky, M.D., a pediatrics specialist in Santa Rosa, paid for the artwork out-of-pocket to spread the word about the effectiveness of vaccinations. "I'm a pediatrician, and if we do anything well, it 's communicating around vaccine-hesitancy," he says. "I talk to parents all day about why they should vaccinate their kids."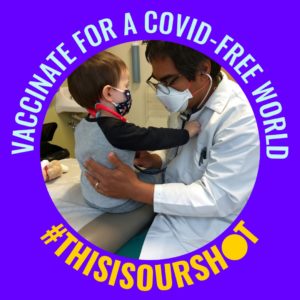 Prystowsky joined forces with Lopez and the Sonoma County Medical Association to try and catch people without insurance and at risk of falling through the cracks of the system. "The artwork was commissioned to reach those who were being underserved, or who were afraid of getting sick but didn't have a place to land. And we gave them that place to land safely," Prystowsky says.
He believes the most important way to counter vaccine hesitancy is to find a trusted messenger to bring a trusted message; something he feels was accomplished with the artwork. "Art doesn't push fear away; it invites you, even when you're afraid, to be enveloped by it. It invites healing, particularly when the intent of the message is a healing intent," he says.
Gricelda Correa, communications and community engagement manager, Santa Rosa Community Health, was longing for a way to promote images that are culturally representative of the Latinx community. "We say pictures are worth a thousand words, and artwork speak millions," Correa says. She says that DACA recipients like her have a saying, "Pues ni modo, ya que?" or "Well, there's nothing we can do, so whatever." Correa views the artwork as a way to give power and a voice back to a community who feel as though they have no say or control in their own fate.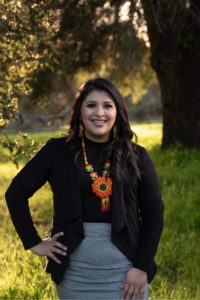 Correa says the artwork had a major impact when it was featured at a vaccine awareness clinic for the community at the Roseland Village Shopping Center on Feb. 14, 2020. The artwork continues to generate awareness as Lopez says several business and organizations around the North Bay have asked for prints to display.
Lopez points to past disasters, such as the 2017 wildfires, that nothing ever seems to be properly in place or planned, and it feels like the organizing starts from scratch. "With this vaccine awareness response, a model can be implemented going forward," Lopez says.
Raizes Collective, in collaboration with other local community organizations, recently held a vaccine distribution clinic during the Cesar Chavez Day Health Fair in April, and will be hosting a follow-up event to distribute a second round of vaccinations on May 1 at Martin Luther King Junior Park in Santa Rosa from 10 a.m. to 2 p.m. The second dose will be made available for those who participated in the April event. The vaccine will be administered and provided by Sutter Health.
To order artwork and fund the official Raizes Collective campaign please click here.